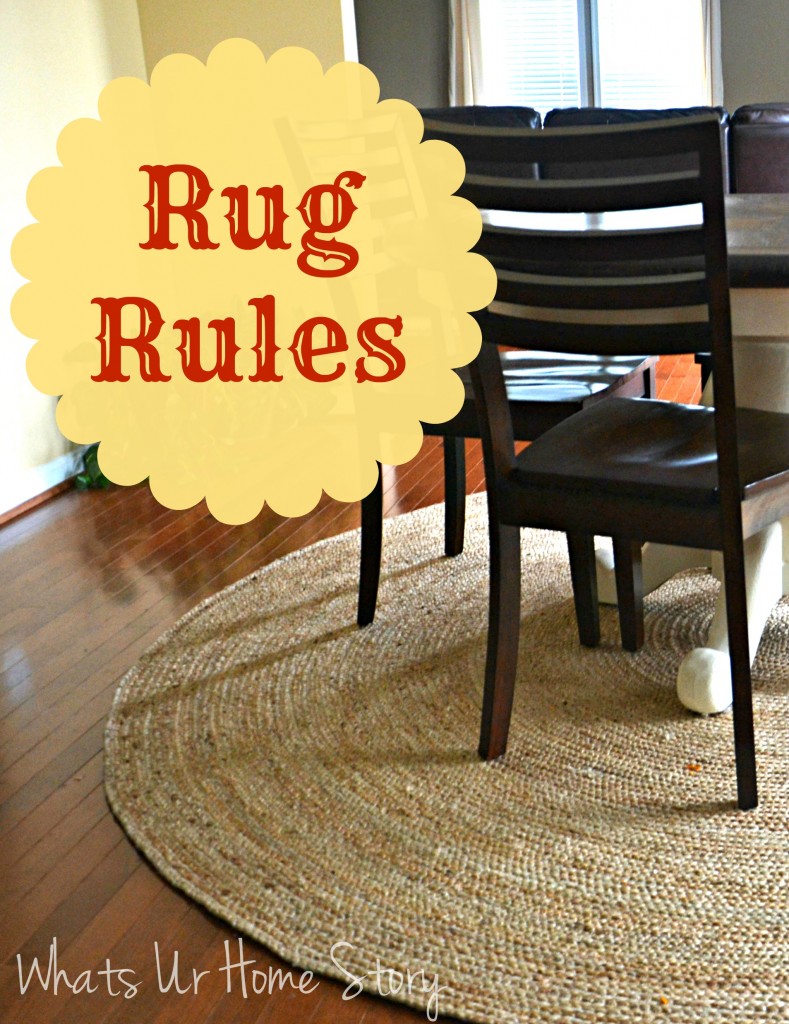 Rugs are great accent pieces for any room. They can liven up a room with their pattern or act as a subtle statement grounding all the furniture. Do you get confused on what size of rugs to use? I used to until I discovered these so called rules.
Rule # 1 (and the one I'm gonna be talking about today) : Size Matters!
Whether you choose a wool, cotton, natural fiber, or synthetic rug the size is the key. The most common mistake people make is choosing a rug that is too small. In the pic below doesn't the rug look like it is floating in the room?
There are two ways you can work this issue.
Pick a rug large enough to fit all the furniture legs on it.
Or you could choose a size where the front feet of the furniture is anchored on the rug.
Either way by anchoring the legs the rugs ground the room.
As you can see in my living room pic the second case also works even if the front legs of the couch are not on the rug as long as the size of the rug is proportional to that of the room.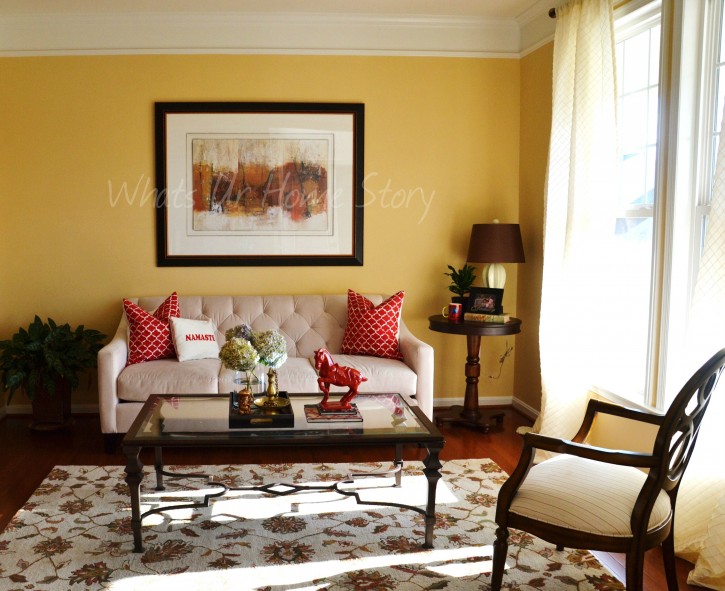 For dining rooms too pay very close attention to the size. Here's a big no no.
The rule for dining tables is, the legs of all the chairs should remain on the rug when they are pulled out.
When you think about it, it is sound advice. When you are at the table you wouldn't want your chair to be wobbly as the the hind legs are off the rug.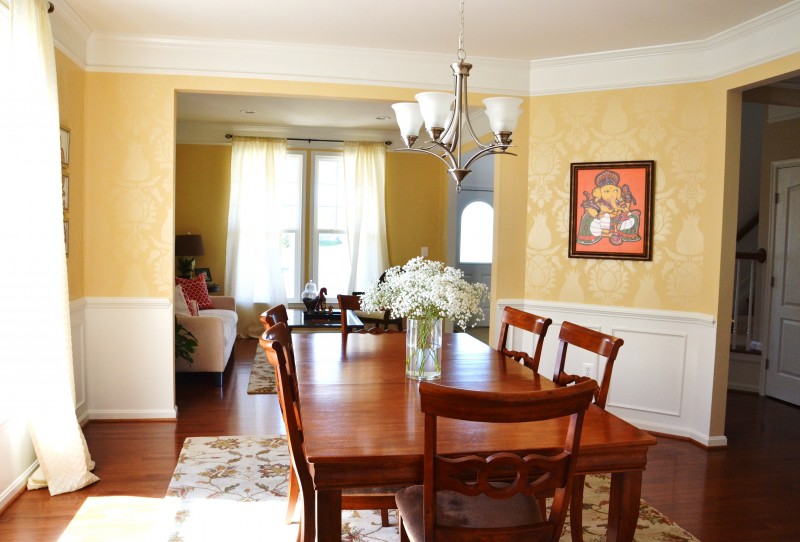 Large rugs for large rooms can become pretty expensive. An alternative is to get your big box store to custom bind  a piece of carpet of your choice in the size you want. That is what we did for our family room.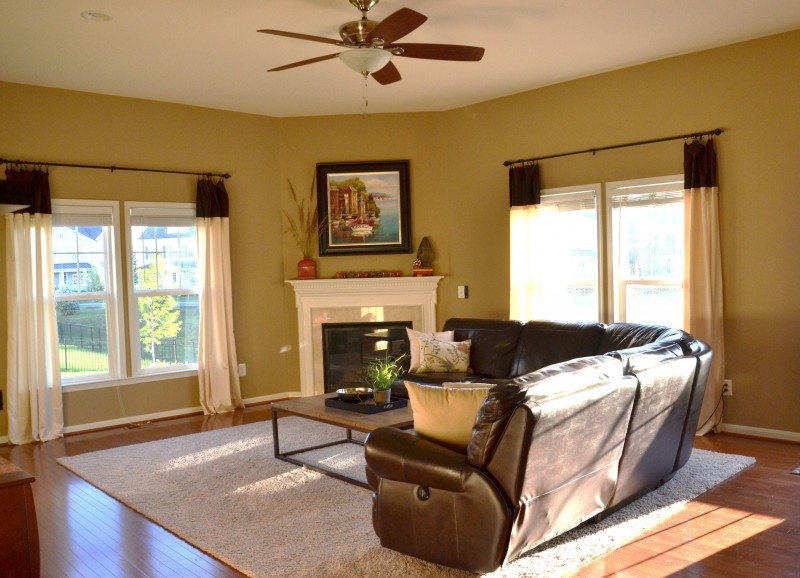 We chose a shag carpet from Home Depot had them cut and bound it to size. Way cheaper than buying a real rug this size.
You guys have any rug tips?