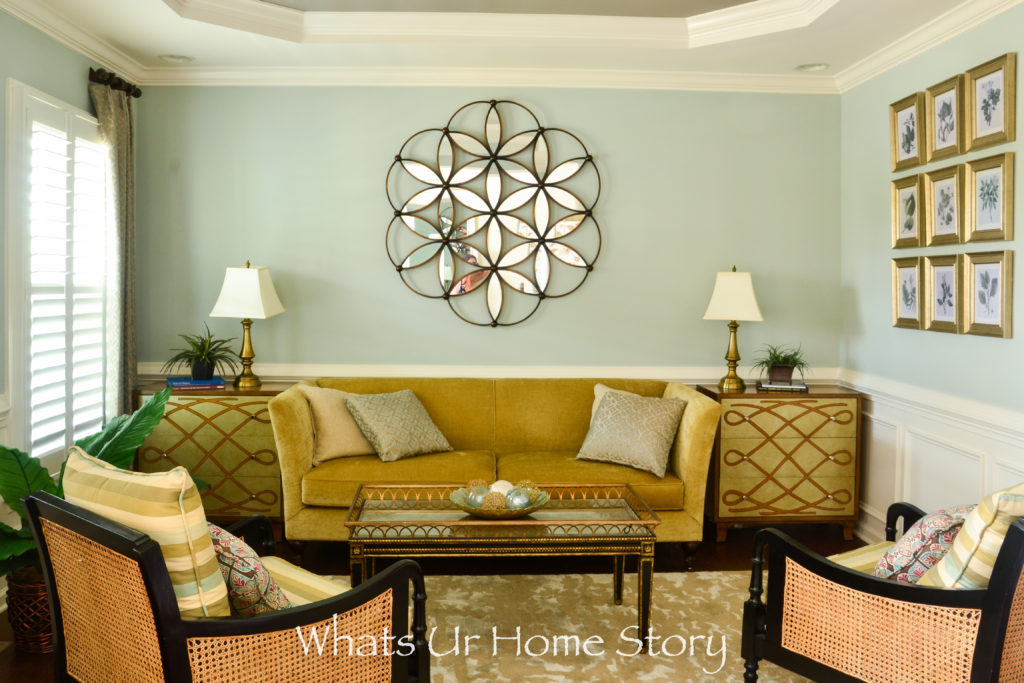 "The magic thing about home is that it feels good to leave, and it feels even better to come back" – Wendy Wunder. Recently our good friends S & R moved into a Toll Brothers model home. When you move into a very neutral model home, it is hard to add in your personal touch. Yet my friends have turned the generic model into an eclectic home that truly reflects their tradition and style.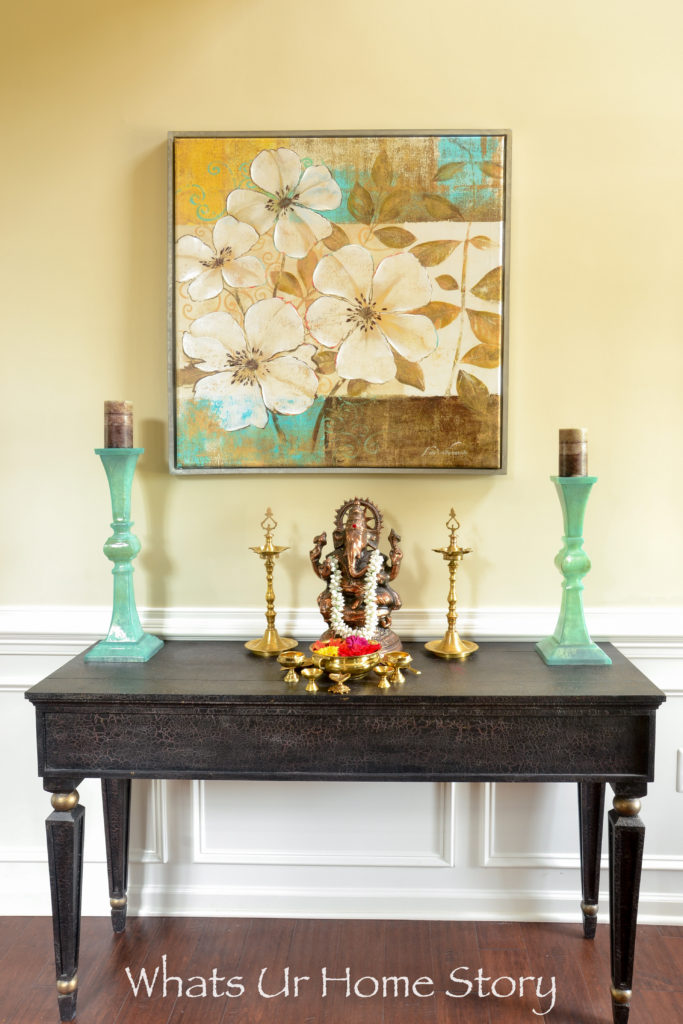 The spacious foyer sports two large mirrors, something that is very unusual and plays a big role in opening up the space.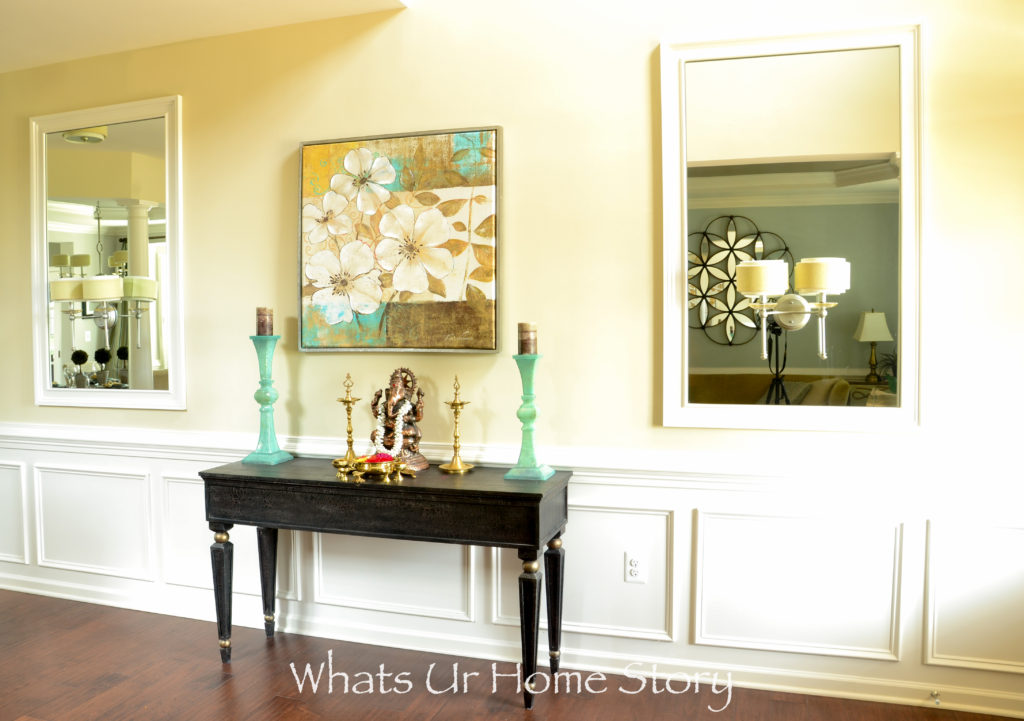 S says that the model home's style was 'so her' so much so that the home accents she already possessed fit right in. No wonder she  fell in love with literally everything in the home at first sight.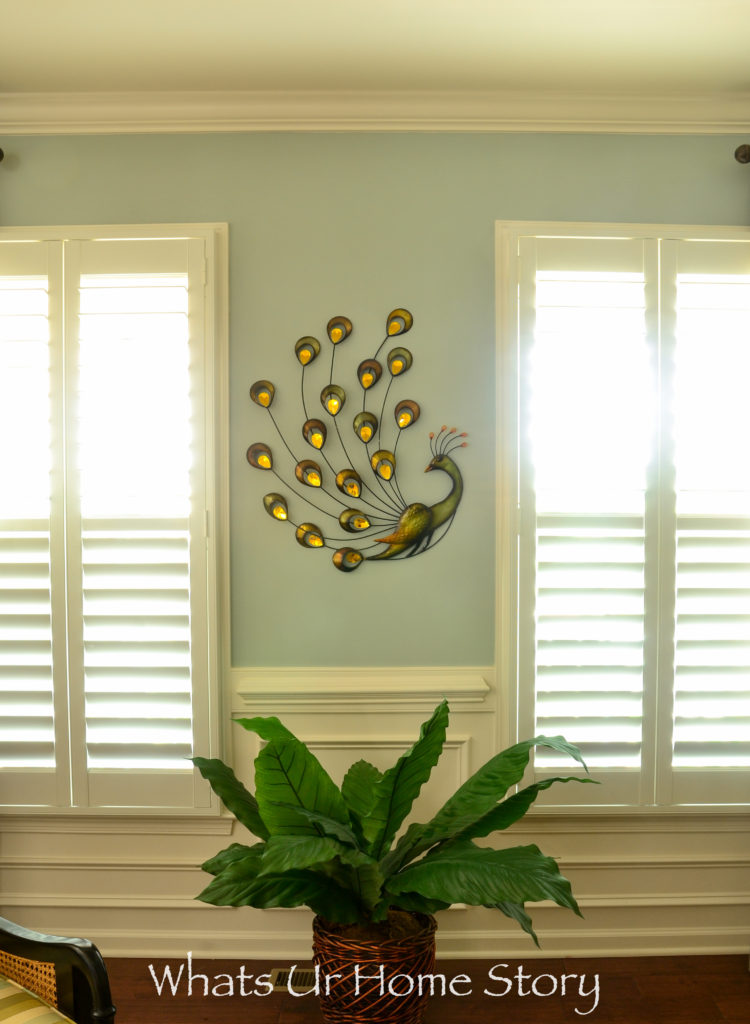 The botanical gallery wall in the living room.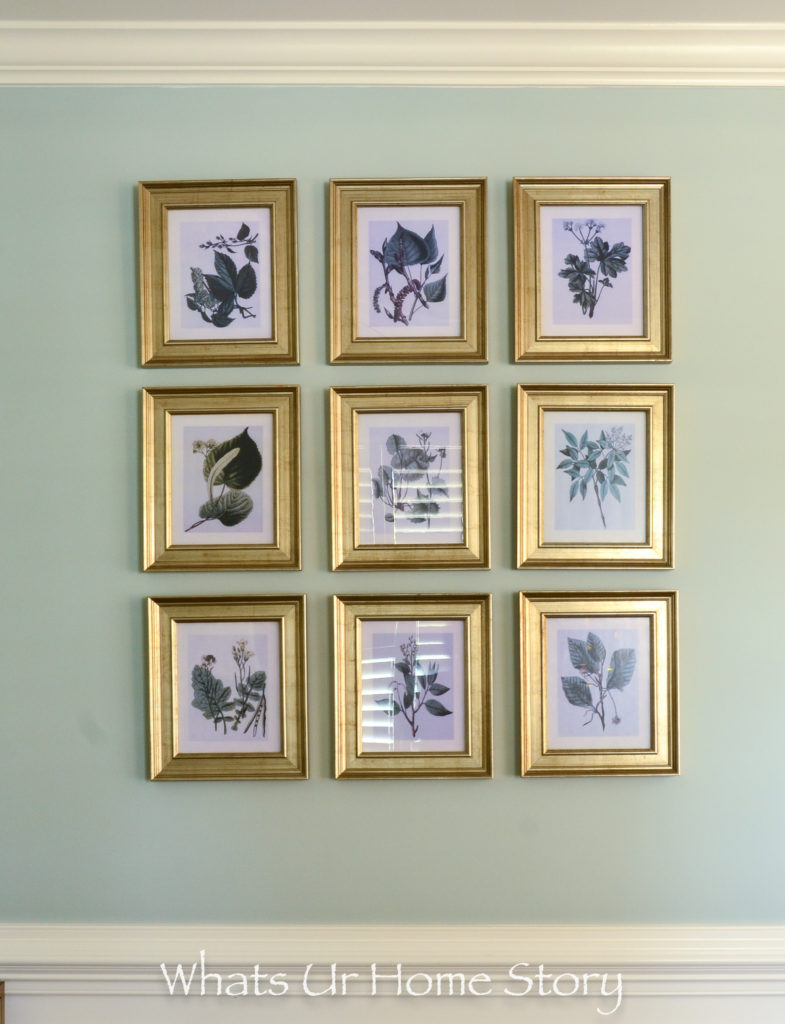 My favorite part about the home is all the light that streams in from the many windows in the home like this bay window in the dining room.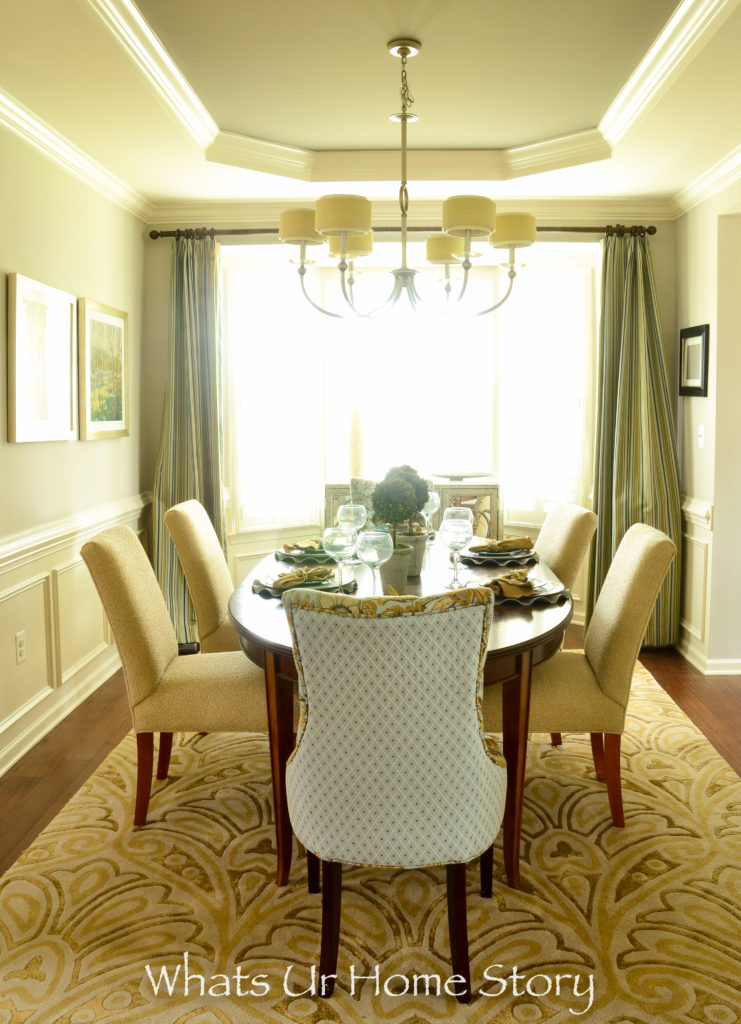 The sea foam green or aqua color palette is carried throughout the home even in the breakfast area next to the kitchen.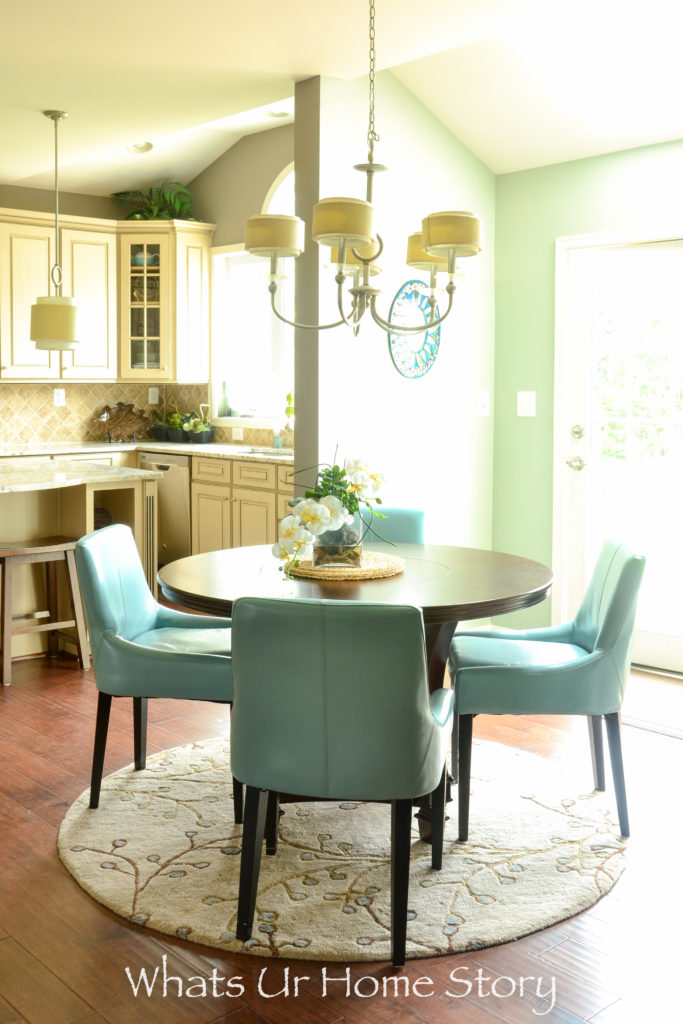 Speaking of the kitchen…..look at that huge window!!!!! You know what I told S the first time I toured the home? "I'm so jealous of all the mirrors in the home (if you loved the one in the lining room wait till you see the one in the family room and master bedroom) and this window!"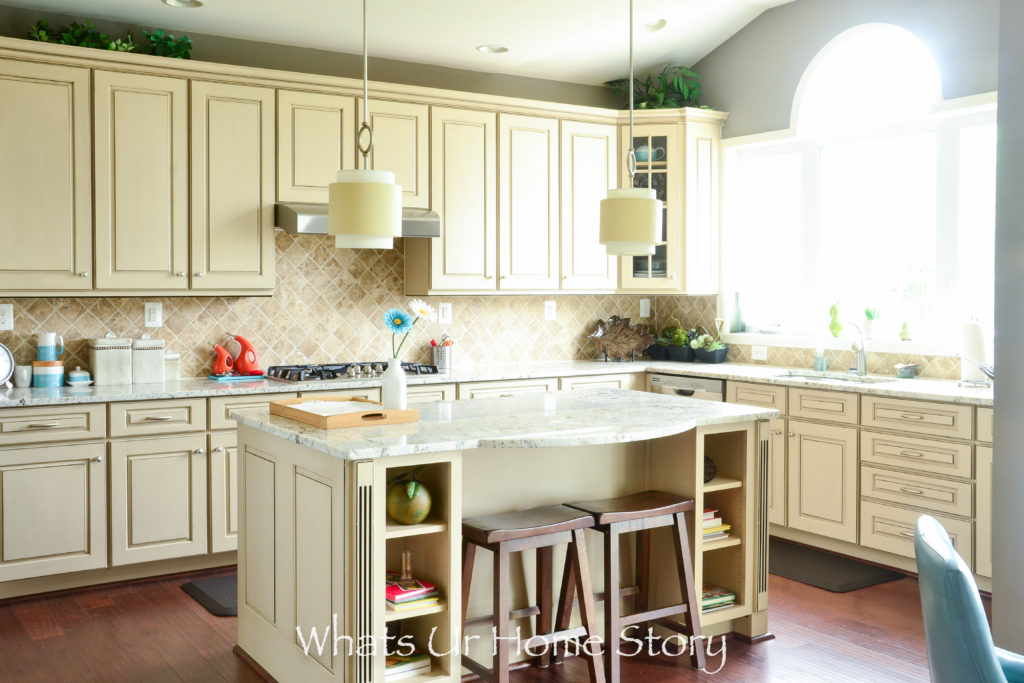 The family room decor style has gotten neutral and eclectic down to a T. I love how the arched couch saves space in the room and at the same time adds coziness. In case anyone is interested I tracked that arched floor mirror down to ATG Stores.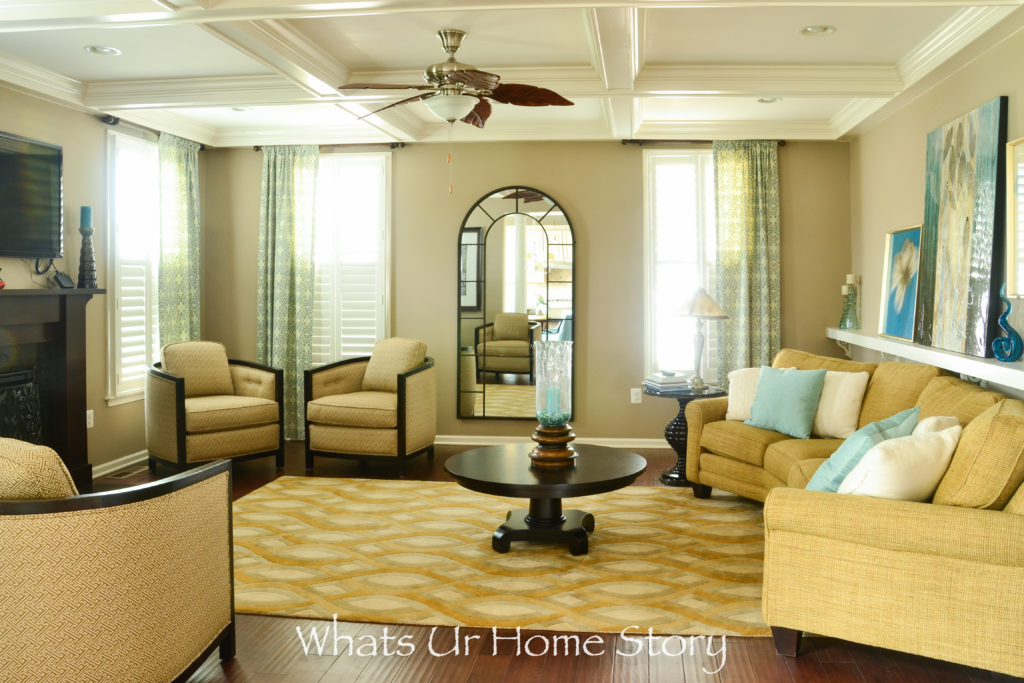 As you can see that's already a lot of pictures! And it is only the main floor! Seriously, if I crammed all the pics into one post I'd be doing gross injustice to this beautiful home.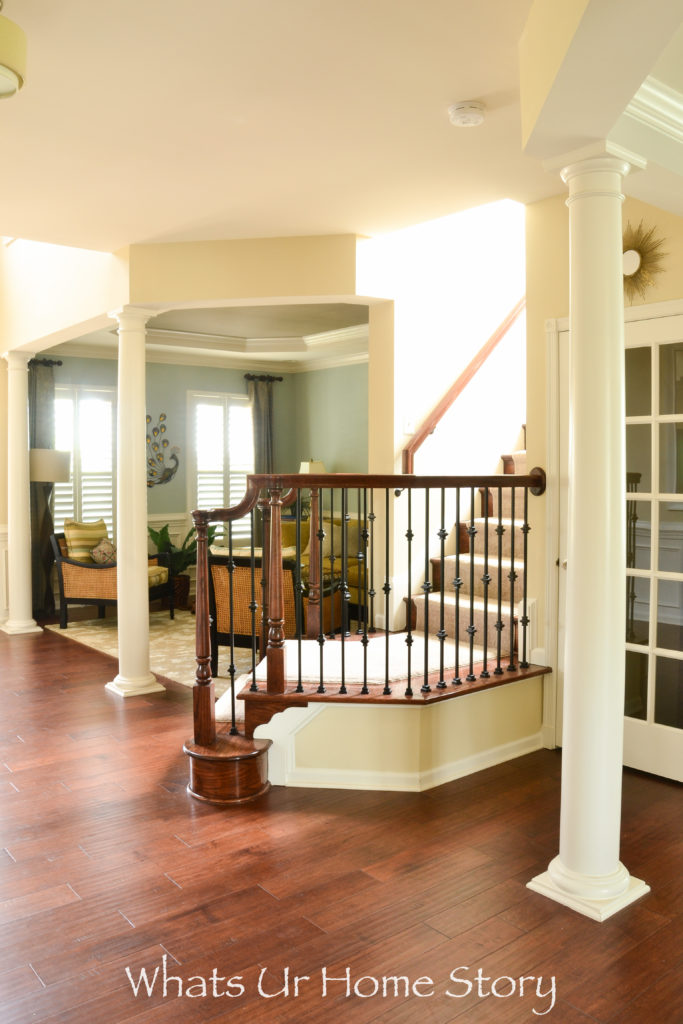 Leaving you with a shot of their stairs….Stay tuned for more.
A big big thanks to S & R for sharing their amazing home with all of us. May your walls know joy, every room hold laughter, and every window open to great possibilities*!
*quote by Mary Anne Radmacher