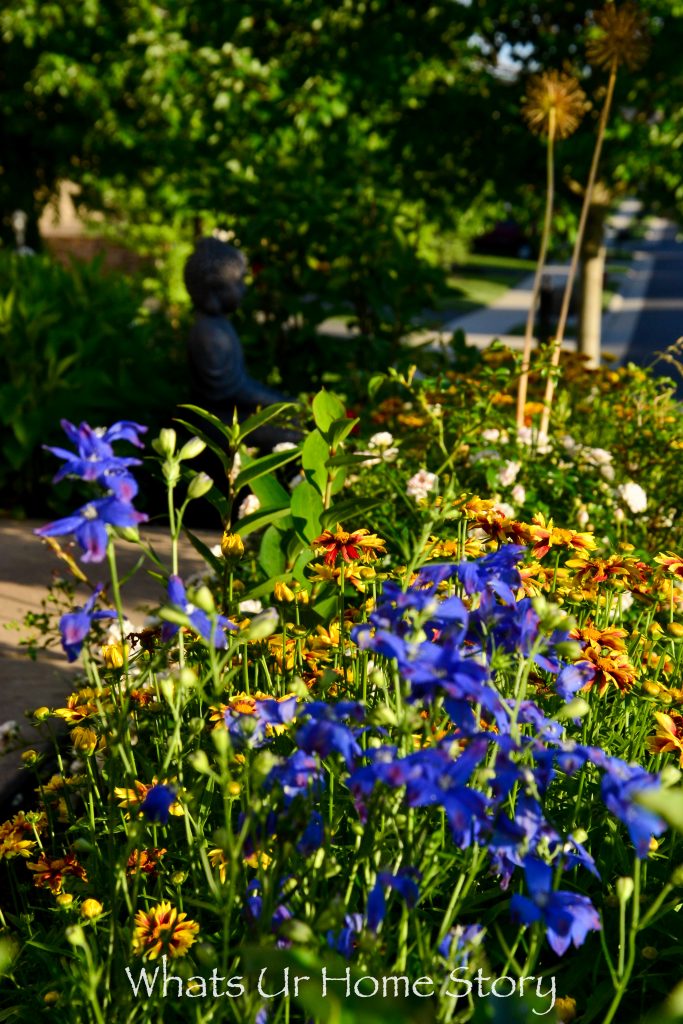 Even though Spring wreaks havoc on my system with its endless seasonal allergies there is nothing more I look forward to than to see my Spring garden come to life. If you haven't tried your hand at a gardening then I tell you, you should definitely give it a try for when I talked about my garden coming to life, I meant that. It is like seeing a baby grow into a toddler, active child, teen, who blossoms into a well rounded adult. With a little thought and planning everyone can have a garden that is blooming throughout the season. (Heads up: Photo overload)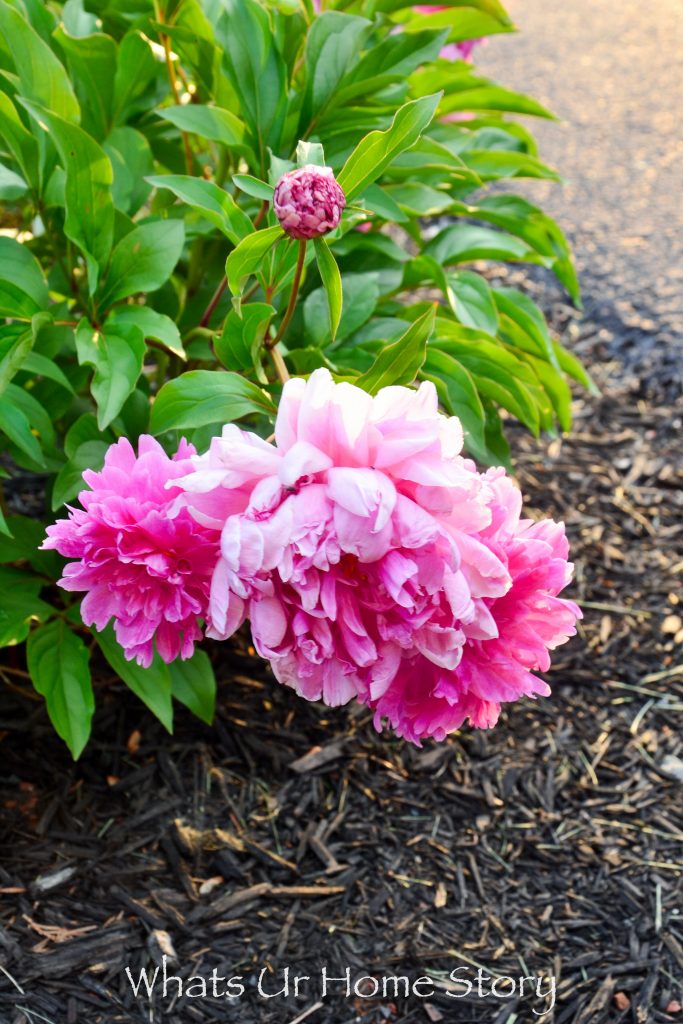 Ever since we expanded the front yard bed last year I've been diligent about reading the bloom periods, height, and spread of every perennial that I've planted making sure there is something flowering starting early Spring. Picking plants with different yet overlapping bloom times ensures round the clock flowers. We kicked off the season with hyacinths, which were only a handful (need to plant more bulbs this Fall for more impact) and alliums.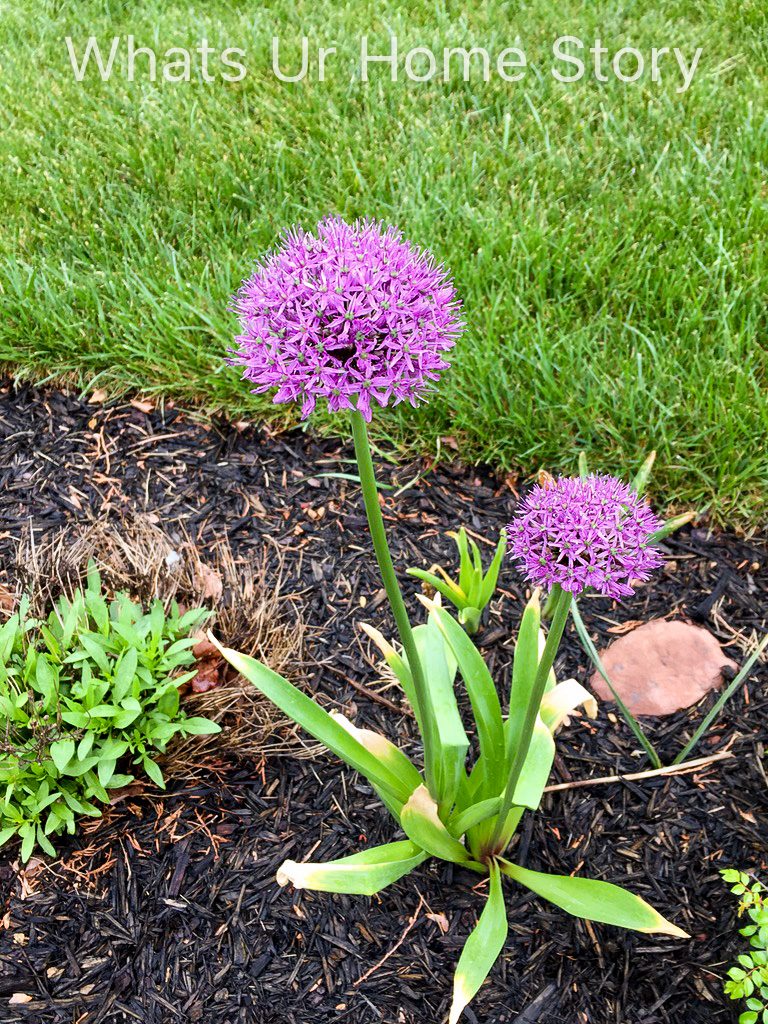 This was my first time planting Alliums and wow what a show they put on even when dry! That's another plant that I'll be planting more of.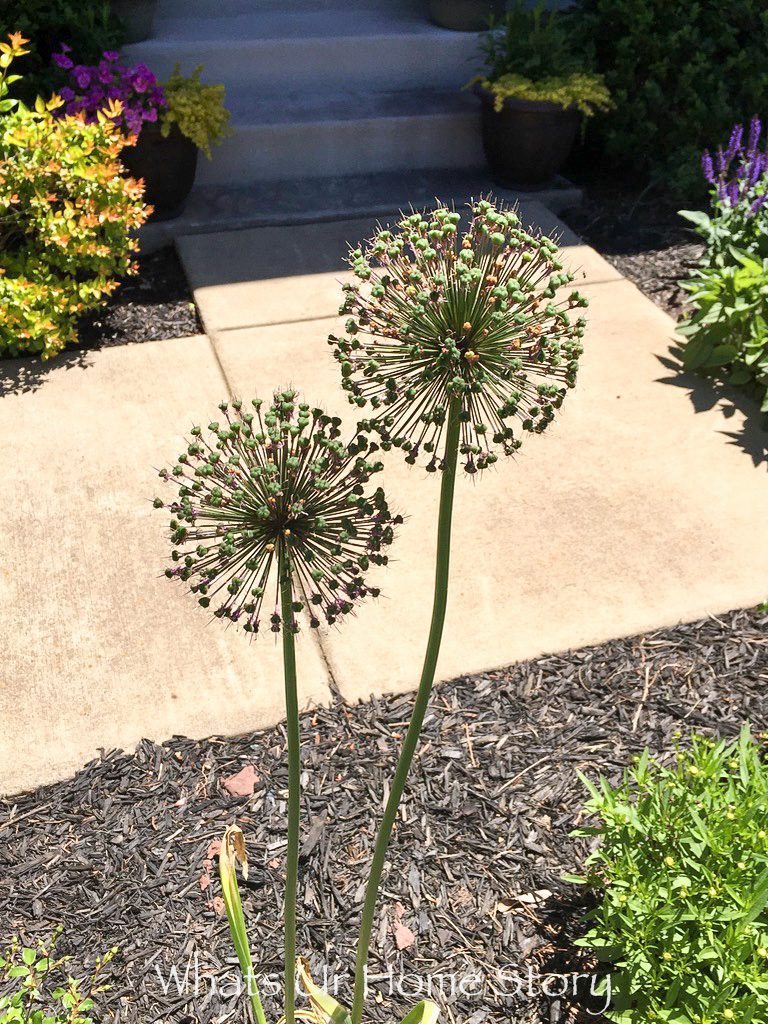 Unfortunately the weather bounced from cold to super hot to raining heavily as the peonies were blooming cutting the peony season short. 🙁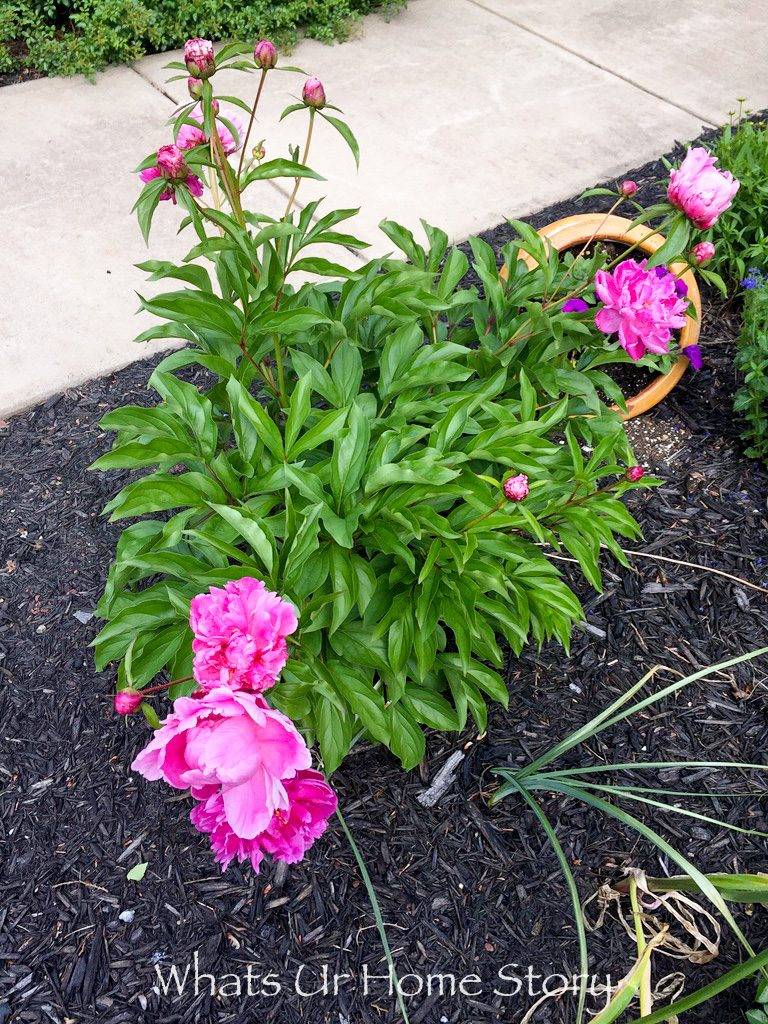 My favorite part is seeing how the view changes in a matter of month. Check this view of the Buddha from the driveway in mid May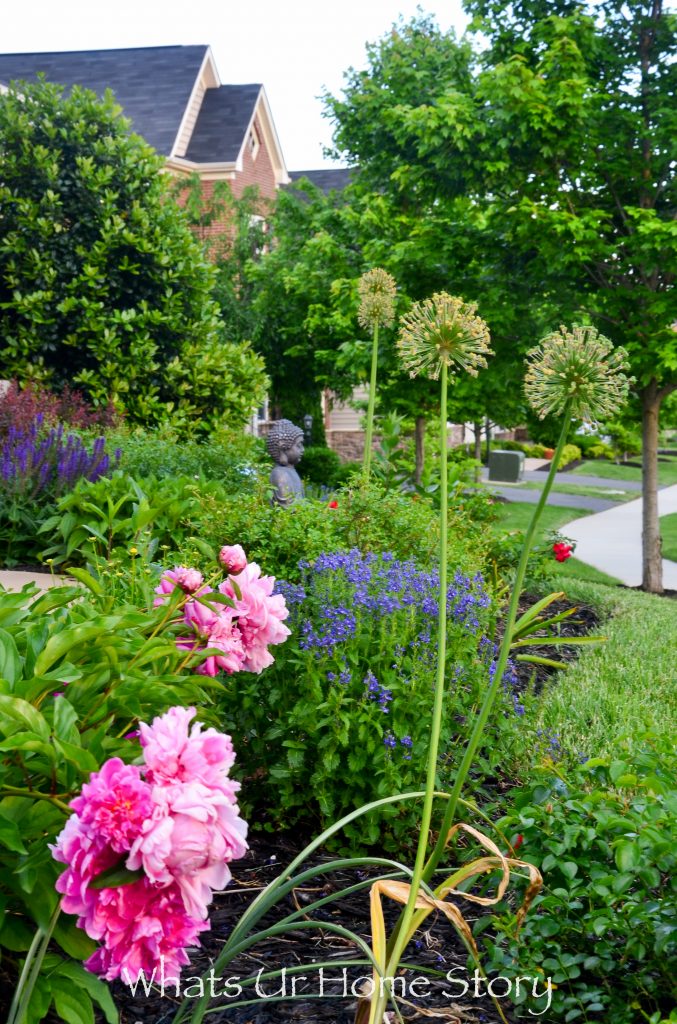 and now. See what I mean?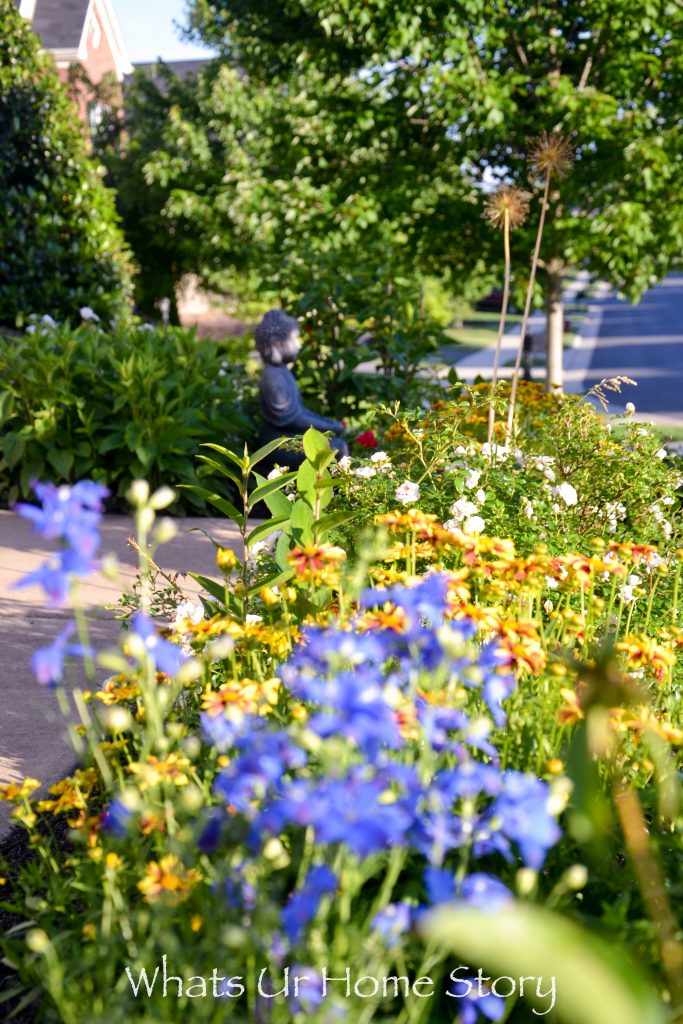 Granted there are some new plants but it is the old ones that have came back in full force that surprised me like this tickweed.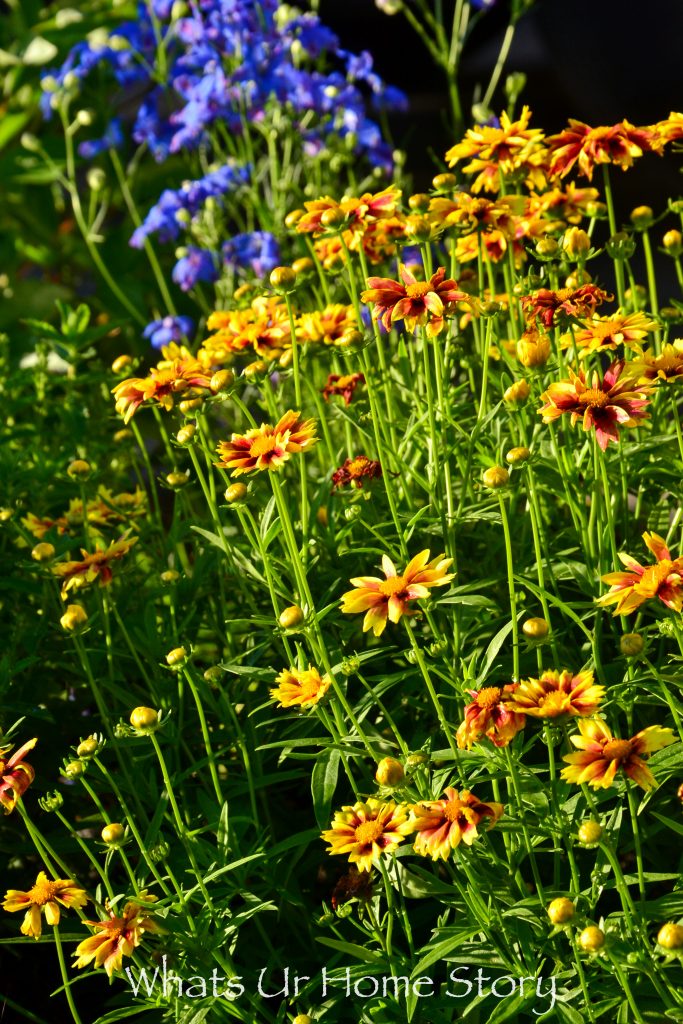 And the carpet roses, both white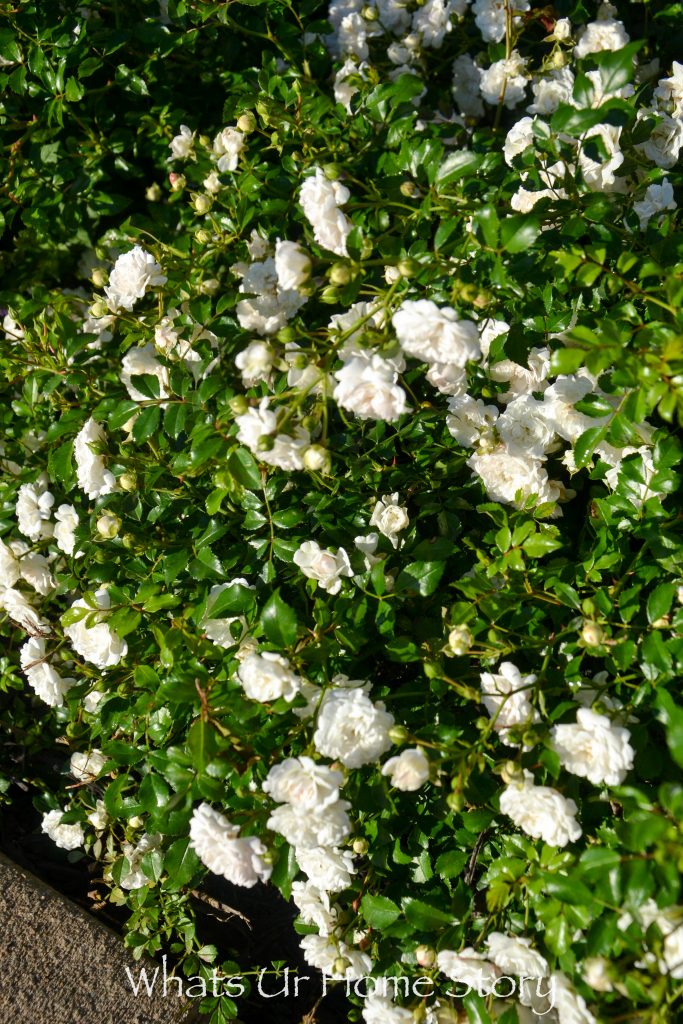 and red.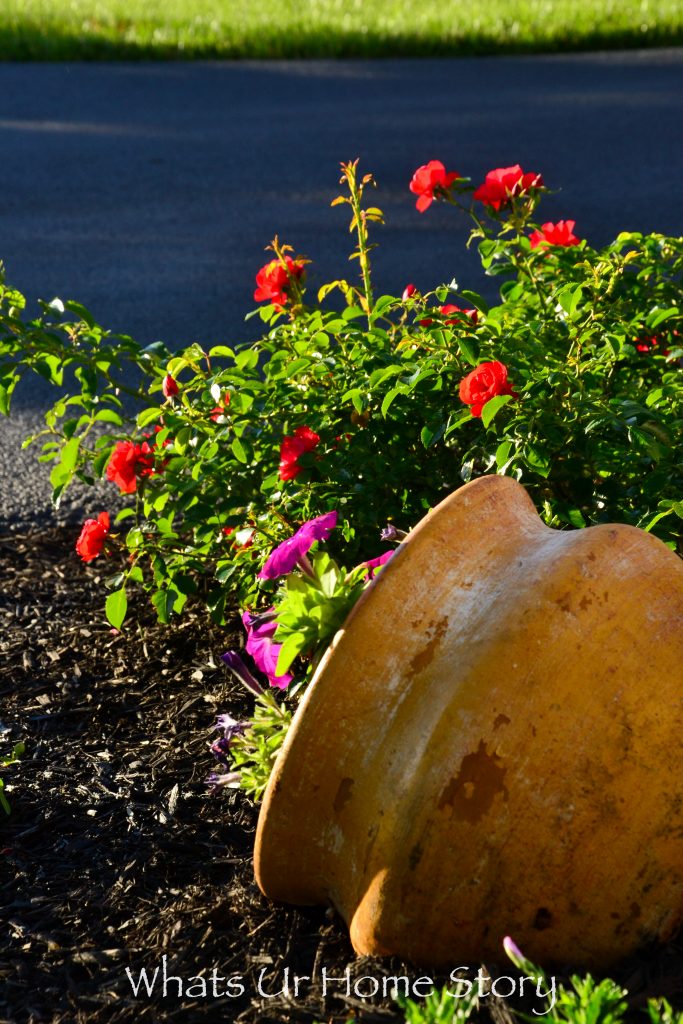 This year again the red lily is the only one that escaped from the bunnies thanks to its position behind a thicket of carpet roses.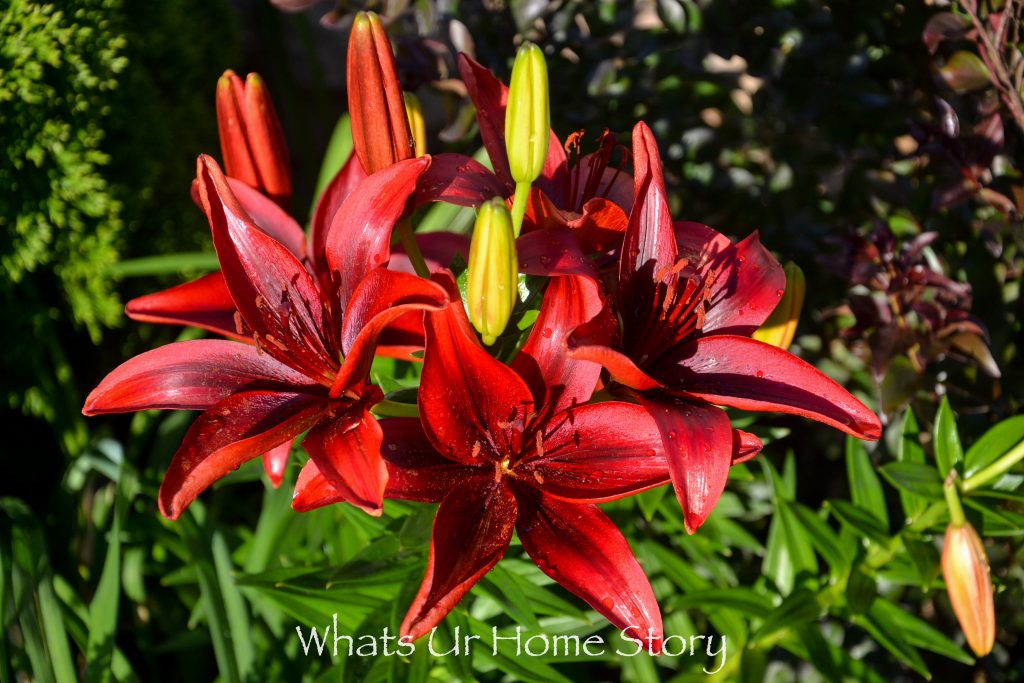 Did I tell you? We are expanding the bed a bit more this year inspired by how good it looks. Some of the new additions, a few evening primroses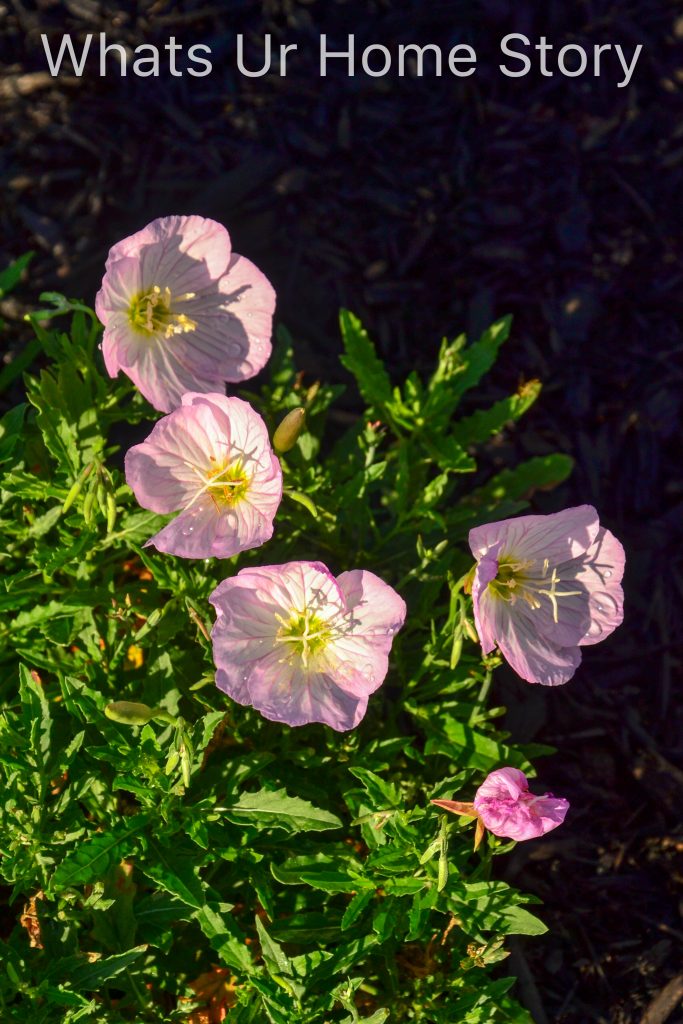 and Hidcote St. Johns Wort.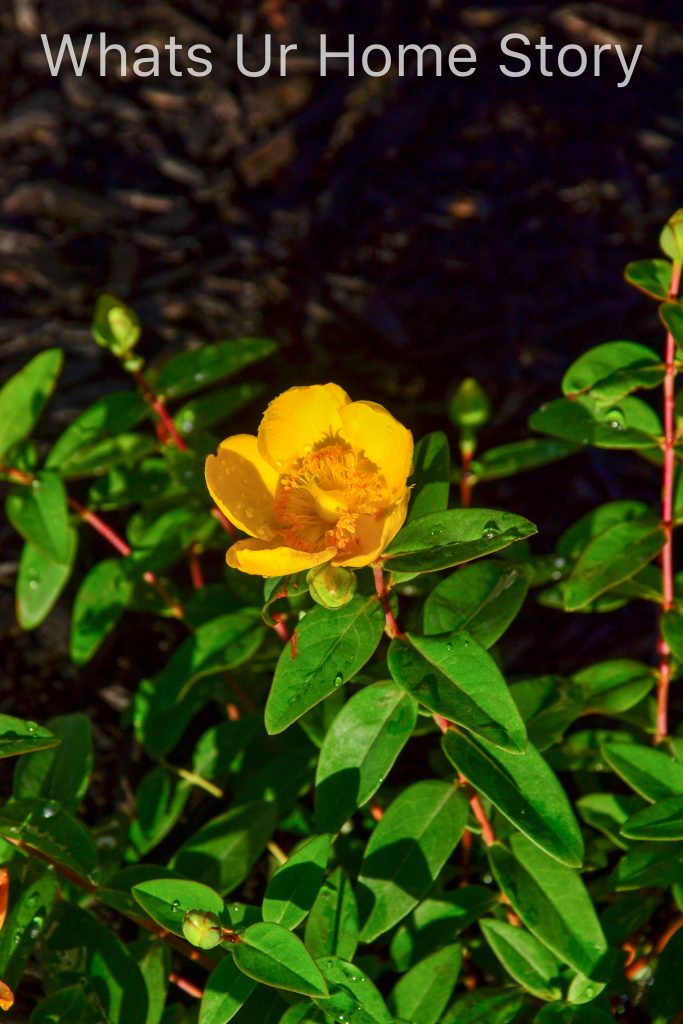 In the side yard, our trusty knockout rose bushes put up yet another beautiful show this year.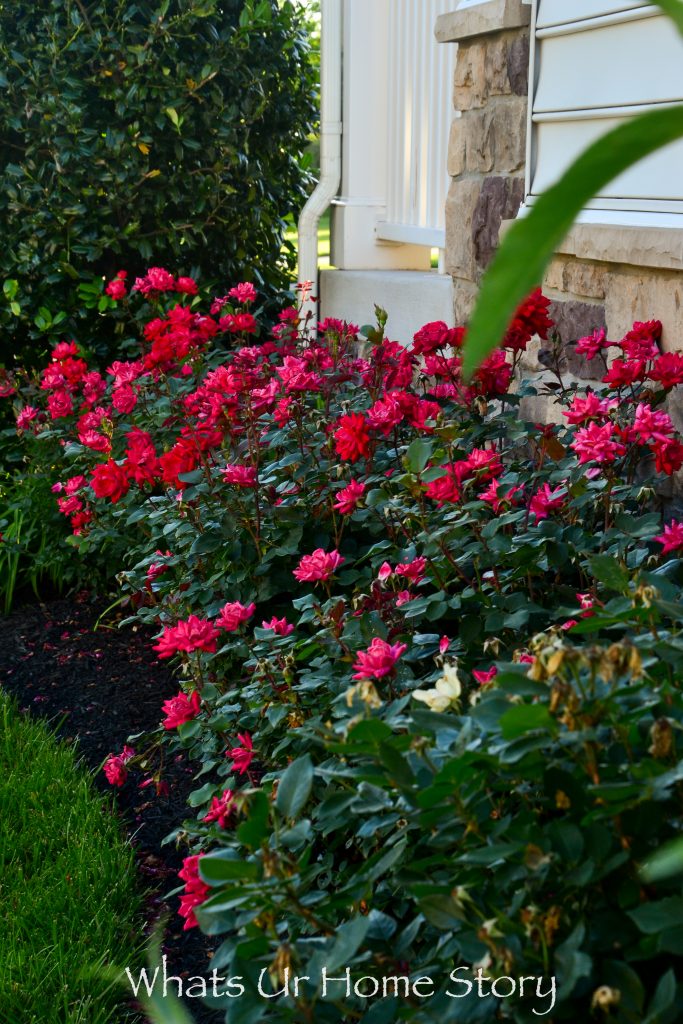 Here's the view from the other side.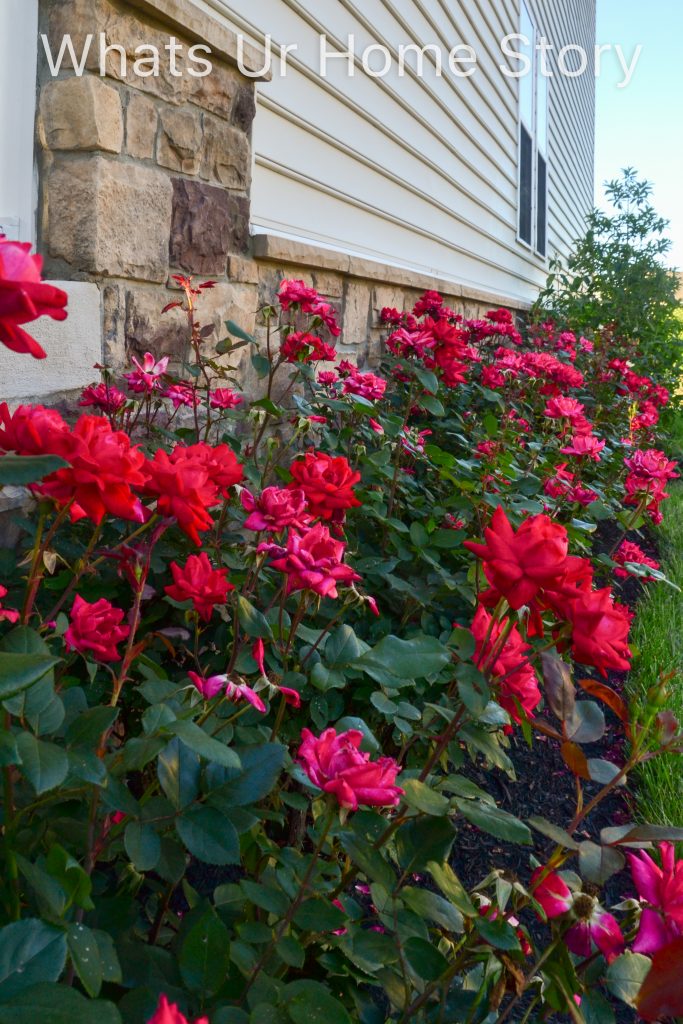 I'm so glad we pruned the roses in Fall this time as we got a round of good blooms before the start of Japanese Beetle season.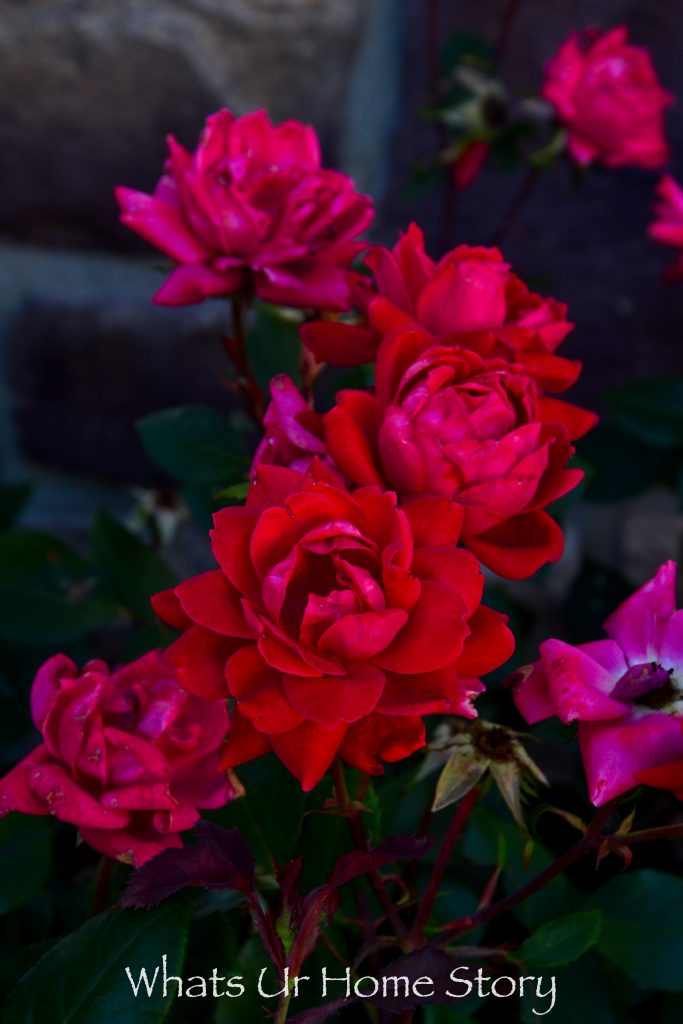 One plant that I intentionally left to die is the lotus. All of us had given up on her after two seasons of no flowers and I just completely ignored her since Fall, not even watering. Looks like she hasn't given up on us as I saw growth in the planter and ended up replanting. Keeping my fingers crossed that we will have at least a bloom this year. Hoping that the third time is the charm.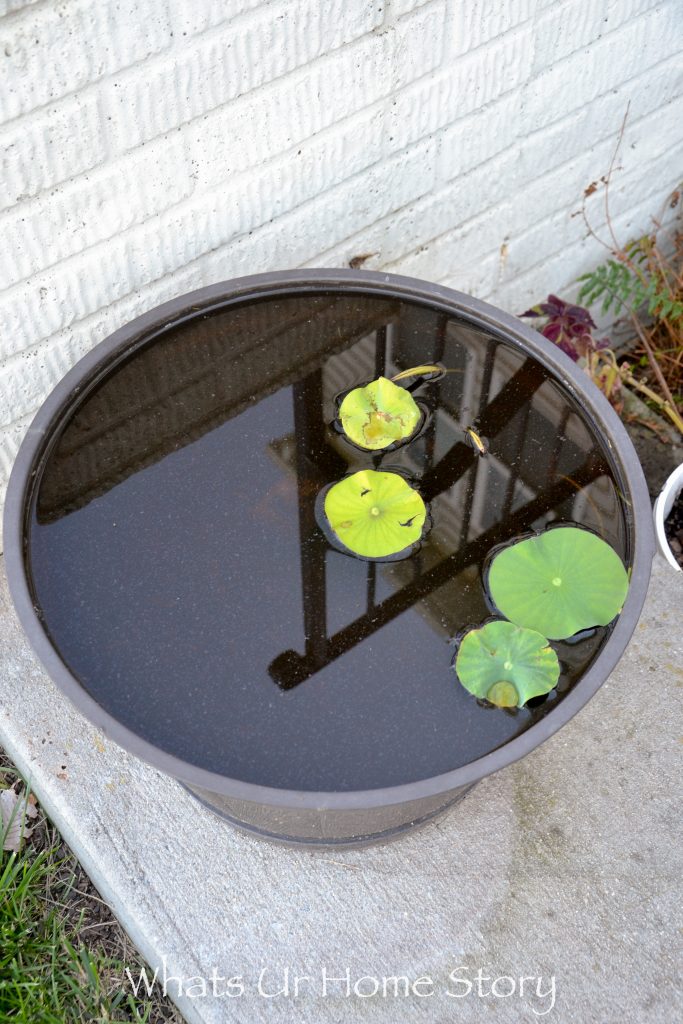 The water garden with the water lily is also back in action.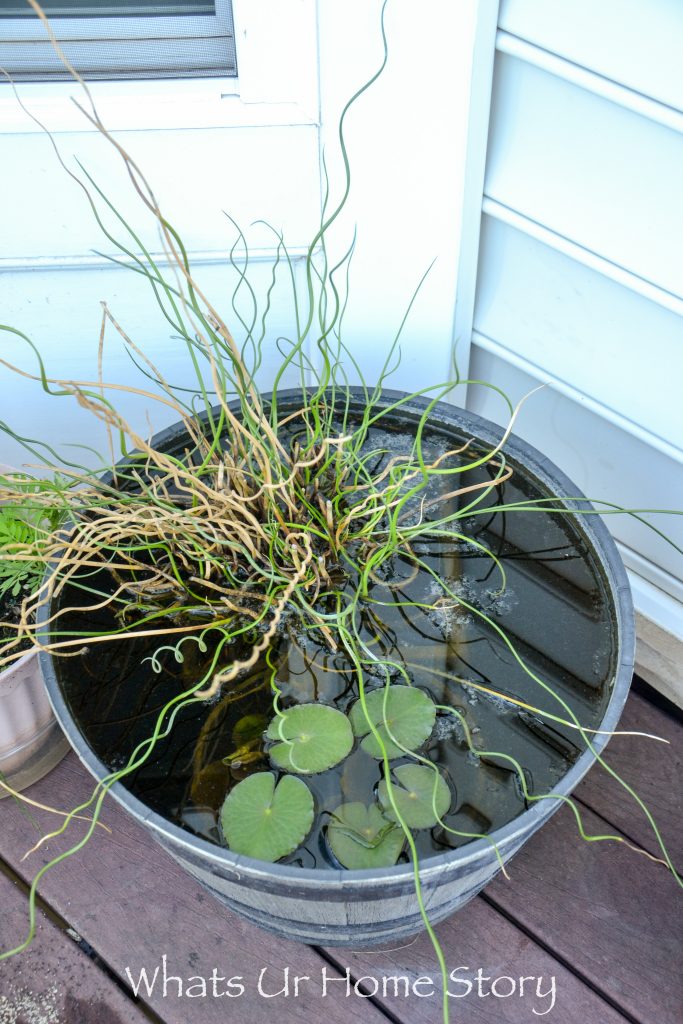 Out back the bed is full with blooms of beardtongue and hot pokers.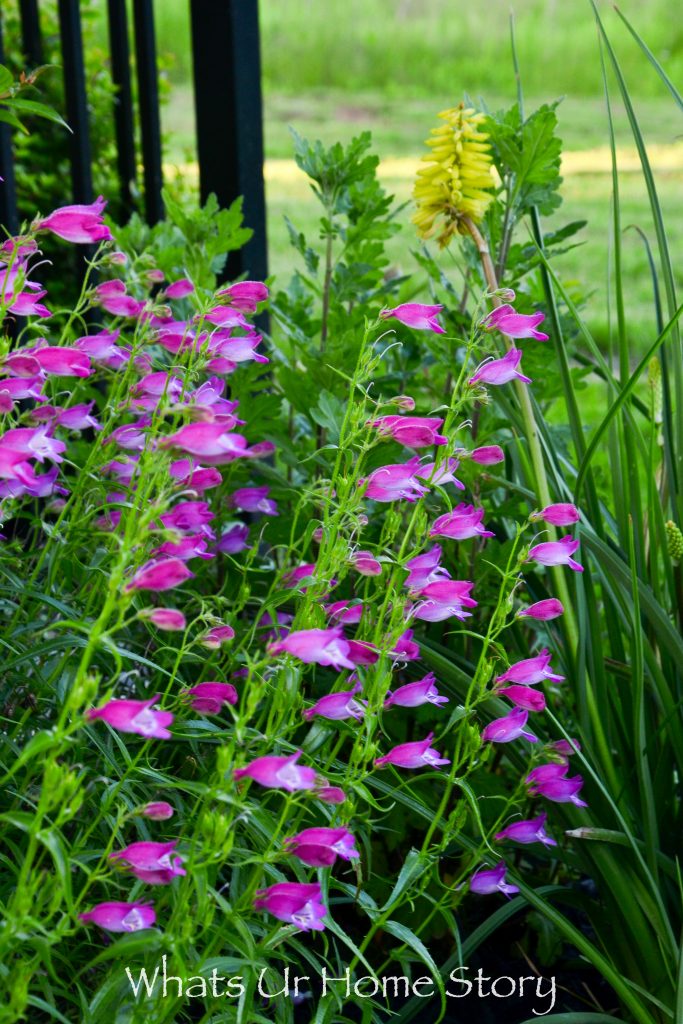 Of all the plants blooming my favorite is the Larkspur or Delphinium that we got new this year. The blue flowers are just so eye catching.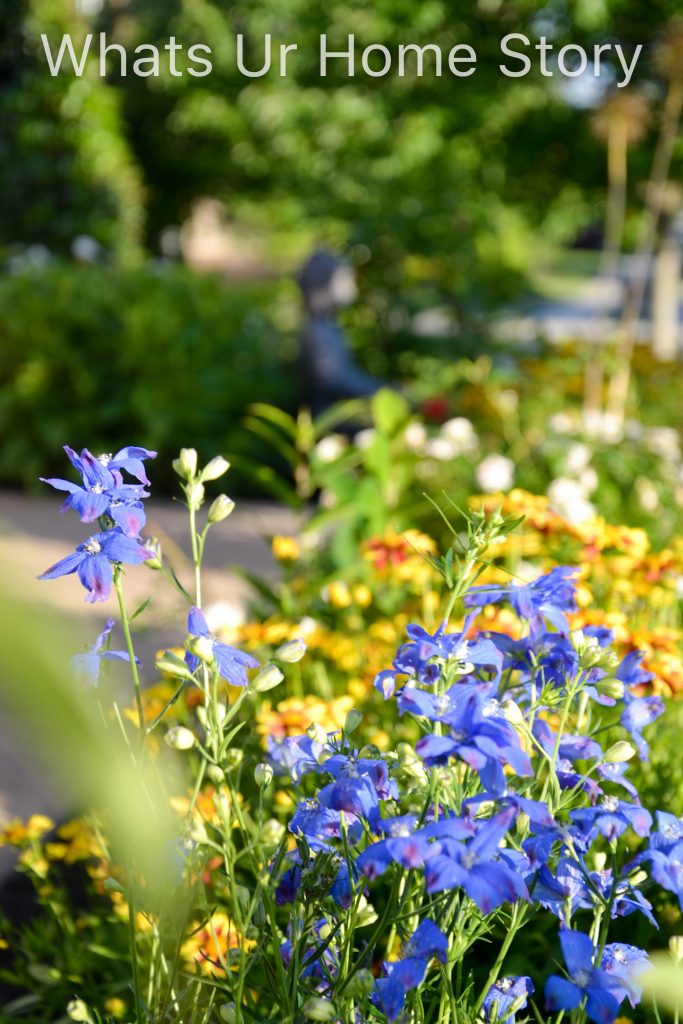 Every time I walk or drive up the driveway I have to stop and admire how pretty the yard looks. 🙂 Here is to more blooms throughout the season!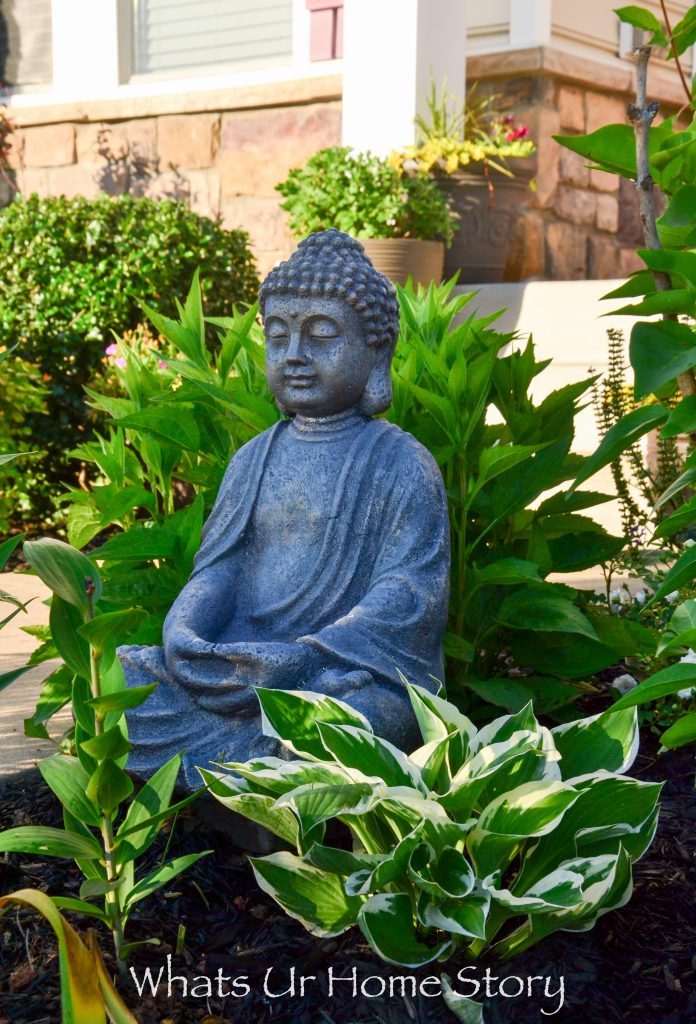 How is your Spring garden coming along? What is your favorite plant in your yard?