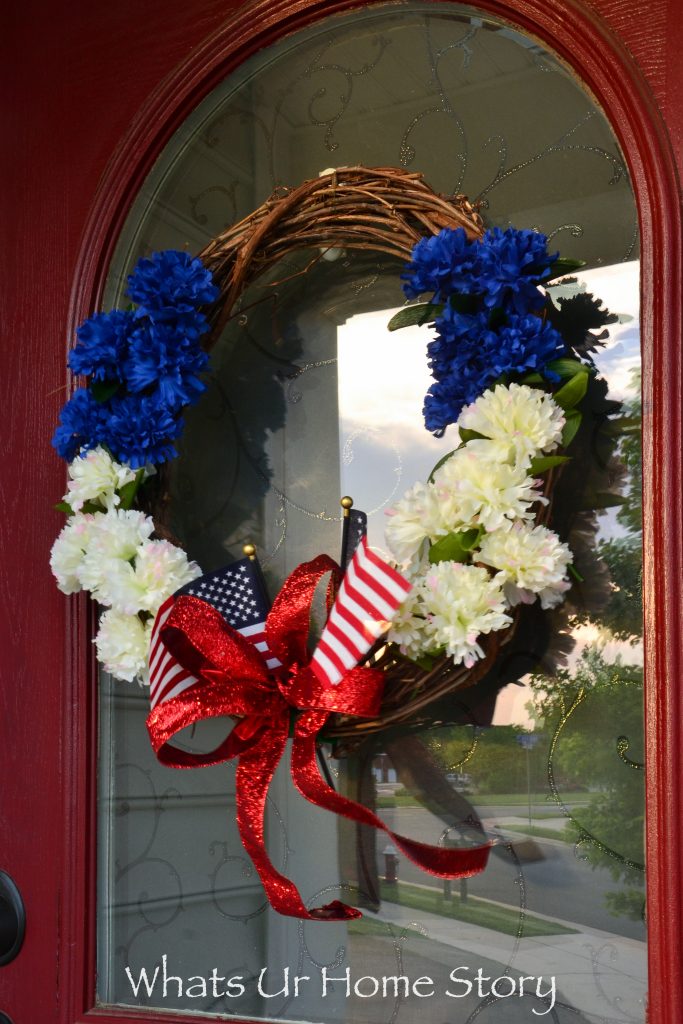 Hi y'all! It is been a long break. Finally all the craziness in my life has calmed down. A big thank you to all of you who reached out to check on me. Thankfully everything is fine. It was just that I had way too much on my plate with kids' Spring activities/competitions, special training at work, and just life in general. On top of it I was getting some backend work done on the blog. All these years I had been doing the backend technical stuff myself, not that I know much about it. I would read up like a million articles online and then after a long trial and error session got things to work. All that DIY had made my site clunky and slow. It was finally time to set things straight. So here we are no major changes on the front end but the site is much faster, easier to navigate, and SEO friendly. In an effort to ease back into blogging I have an easy DIY today, a red, white, and blue patriotic wreath that is perfect for Memorial Day.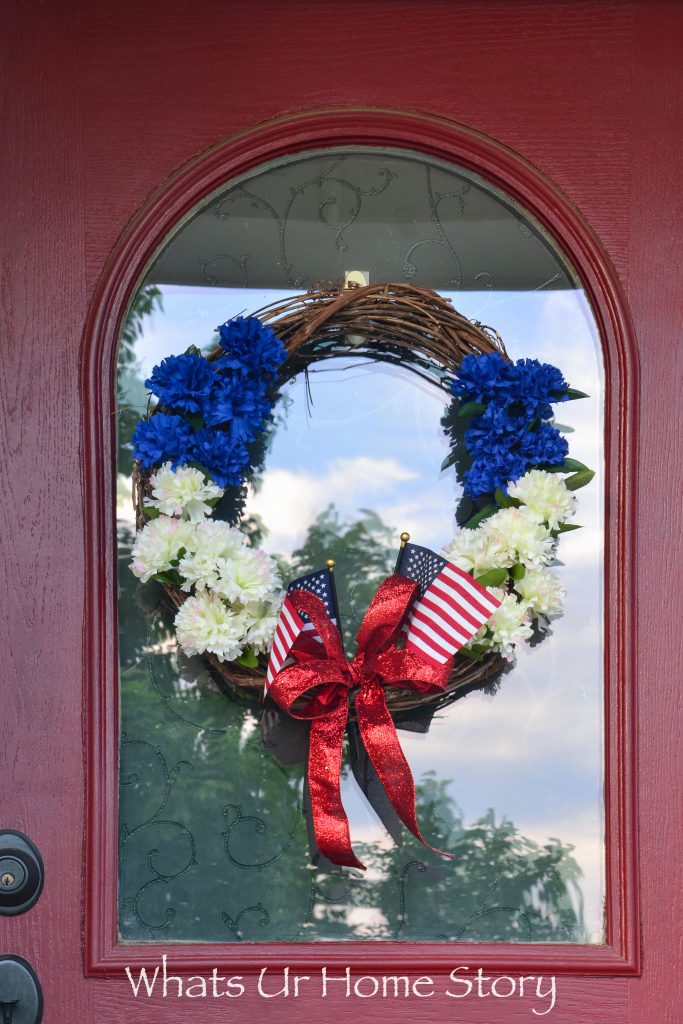 It is easy 'coz it took less than 10 mins to make. It is also cheap as I reused my grapevine wreath for the umpteenth time, adding Dollar Store flowers, wired ribbon and flags from Walmart.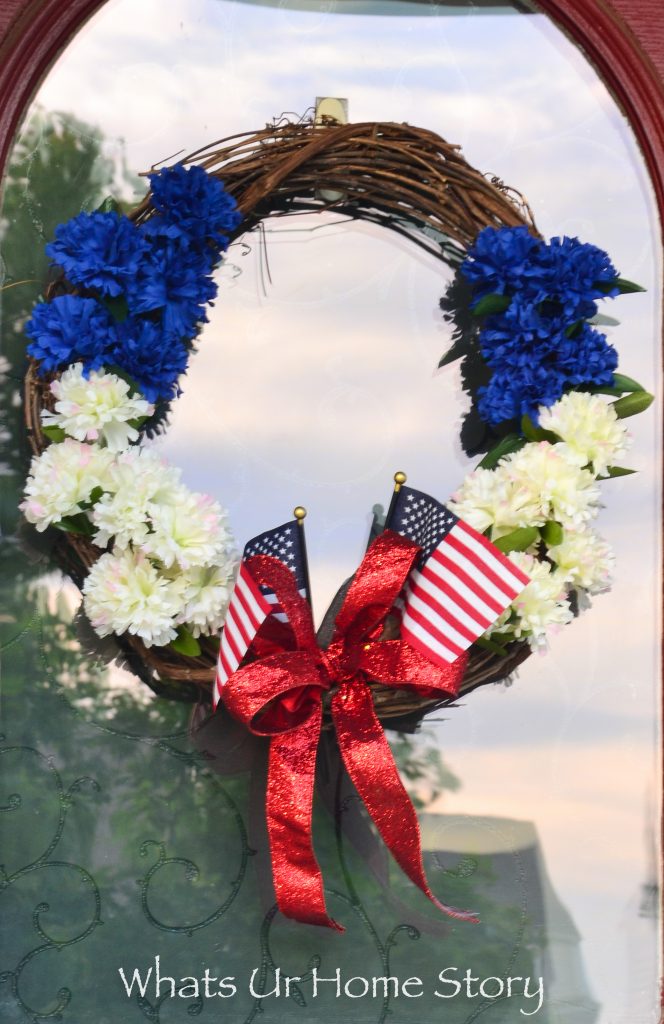 Materials
To make this easy patriotic wreath you need;
2 Stems of Blue flowers
2 Stems of White/Cream flowers
Grapevine Wreath
Wired Red Glitter Ribbon
Pipe Cleaners or floral wire and scissors
2 American Flags
Wire Clippers
A dab of hot glue (to make the bow)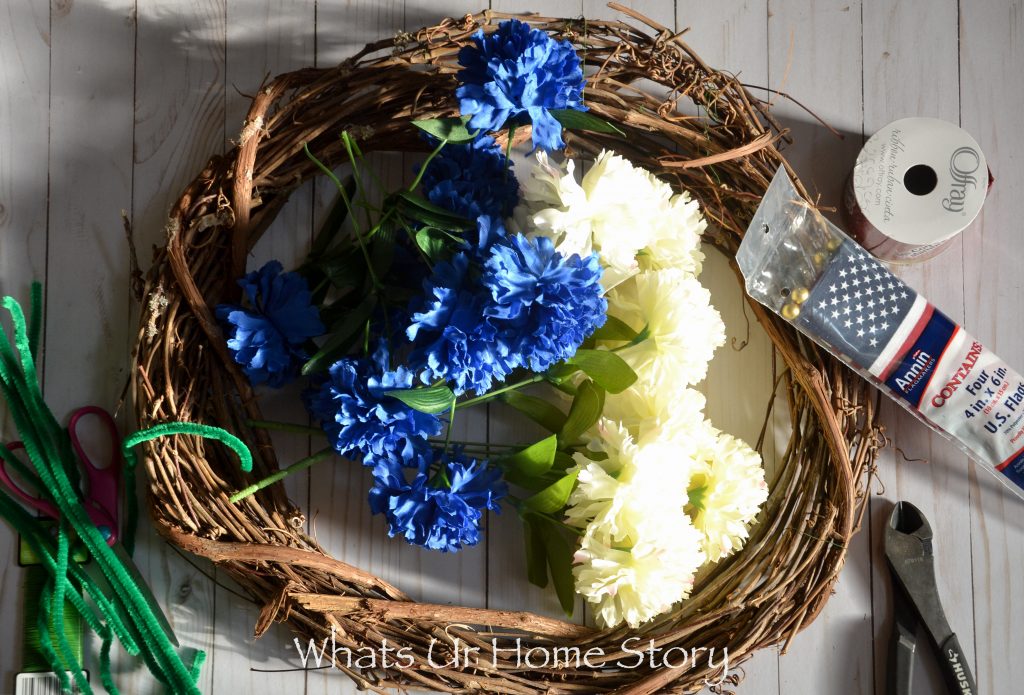 Tutorial
With the wire clippers cut each flower stem to about 5-6 inches long.
Make a big double bow with the wired ribbon as shown in this tutorial .
Attach the bow to the bottom center of the grapevine wreath with a pipe cleaner.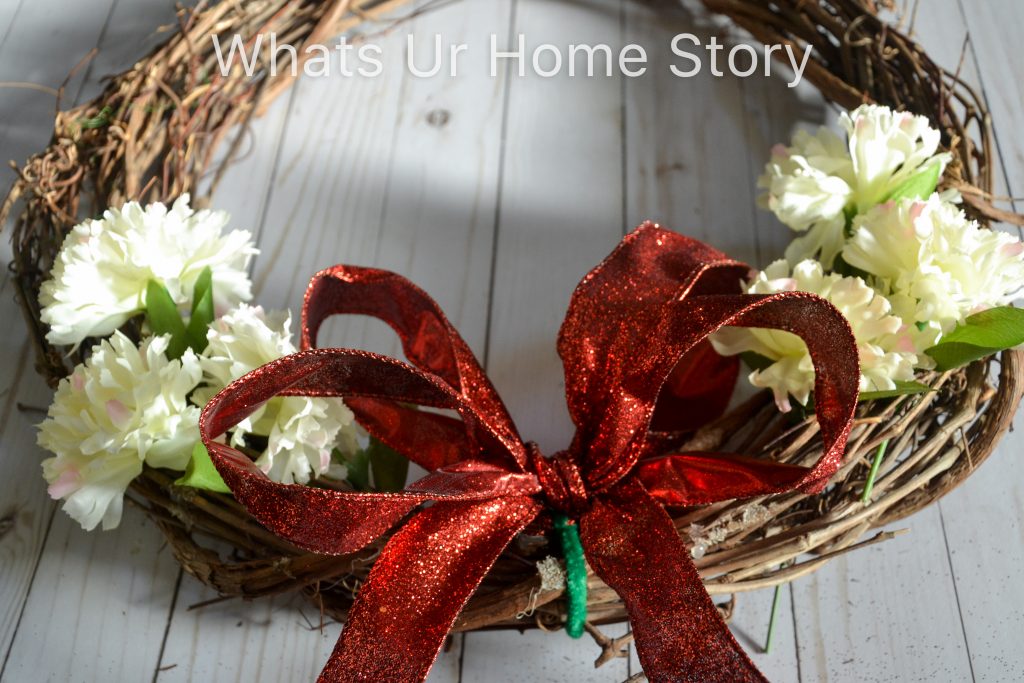 Push even number of white flowers on each side of the bow into the frame. The beauty of a grapevine wreath is that you can get away with just pushing the stems in but if you want to be extra cautious then please feel free to use floral wire to attach the stems to the wreath.
After that place the blue flowers above the white ones in a similar fashion.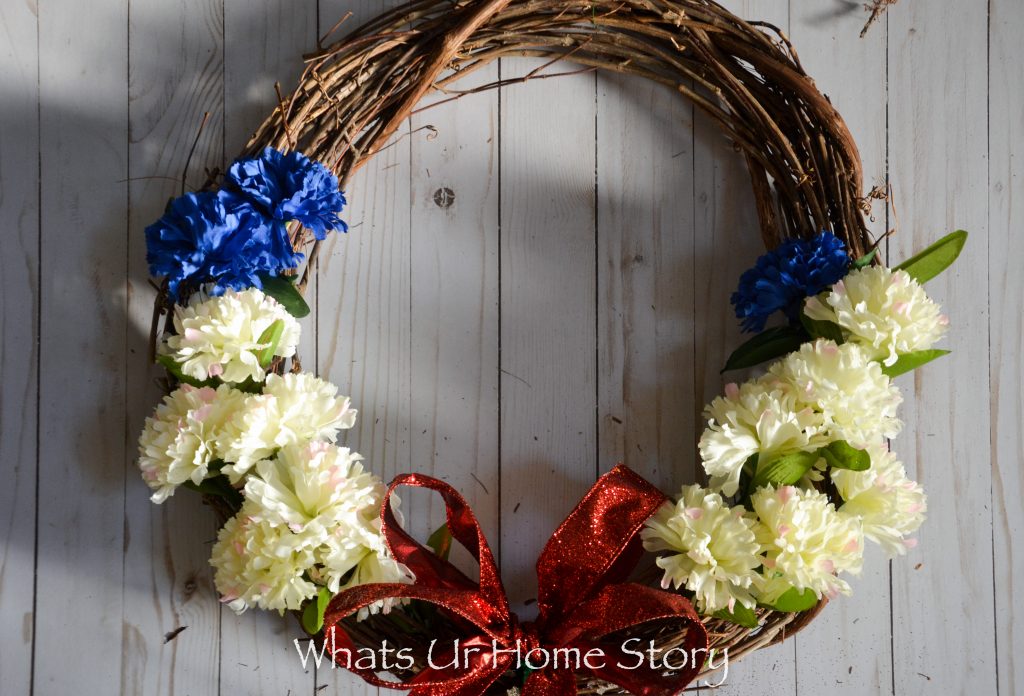 Once you are happy with the look and the flowers are balanced on each side of the bow attach the flags to the wreath. Since they can move around a lot I used pipe cleaners for extra support that I tied around the wreath after I pushed the flag in. I also ended up cutting of the extra length from the flag staff with the wire clippers.
That's all there is to it!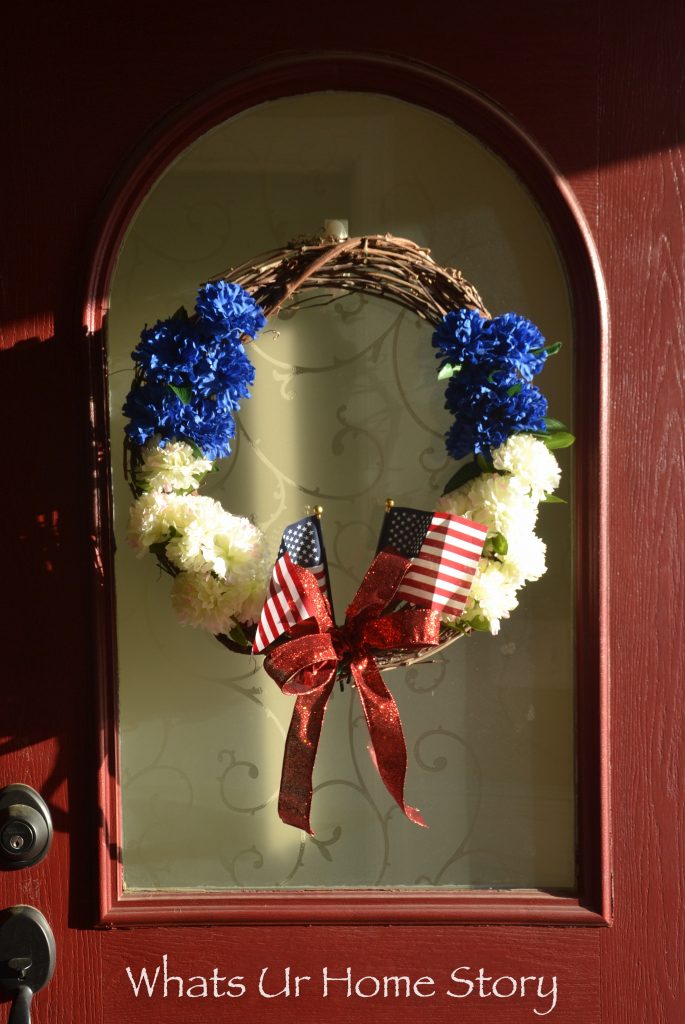 It feels great to be back! Happy Memorial Day!