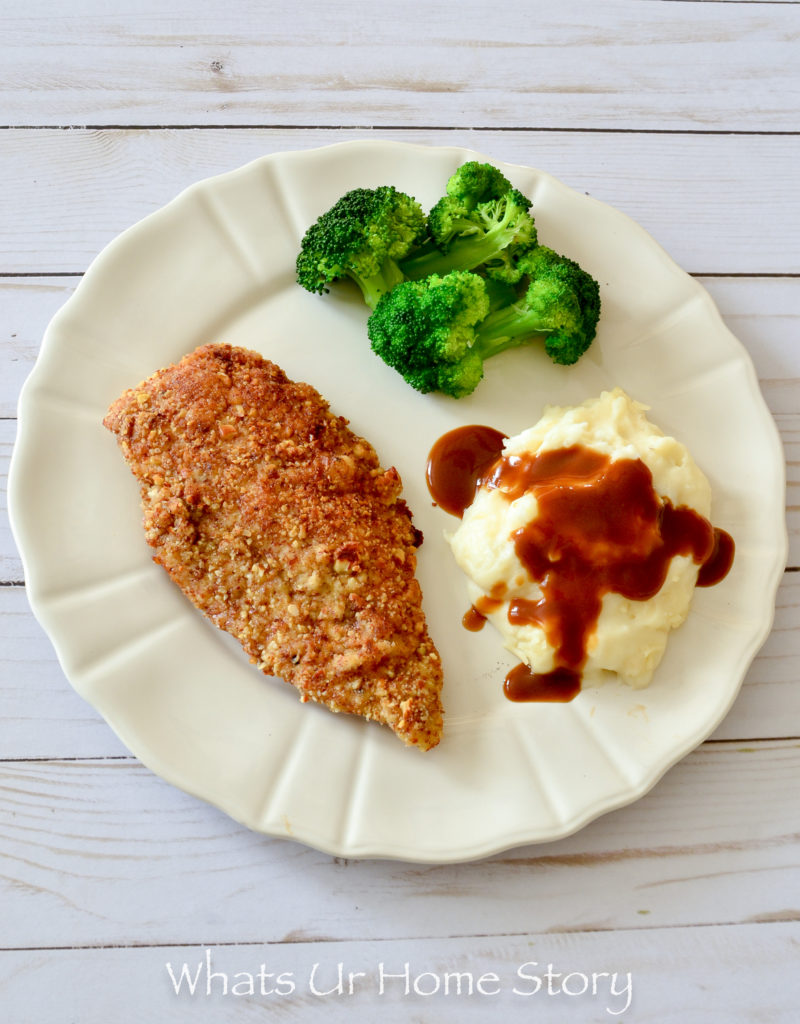 Have you ever tried recreating a recipe that you had at a restaurant at home? This almond crusted chicken started out as a pecan crusted trout that B had at a restaurant once. One night as I was mulling over what to make for dinner I thought why not recreate that dish? As it happened we were out of fish and all we had was chicken. No pecans either but loads of almonds. And thus this almond crusted chicken, my kids' favorite dinner these days, was born.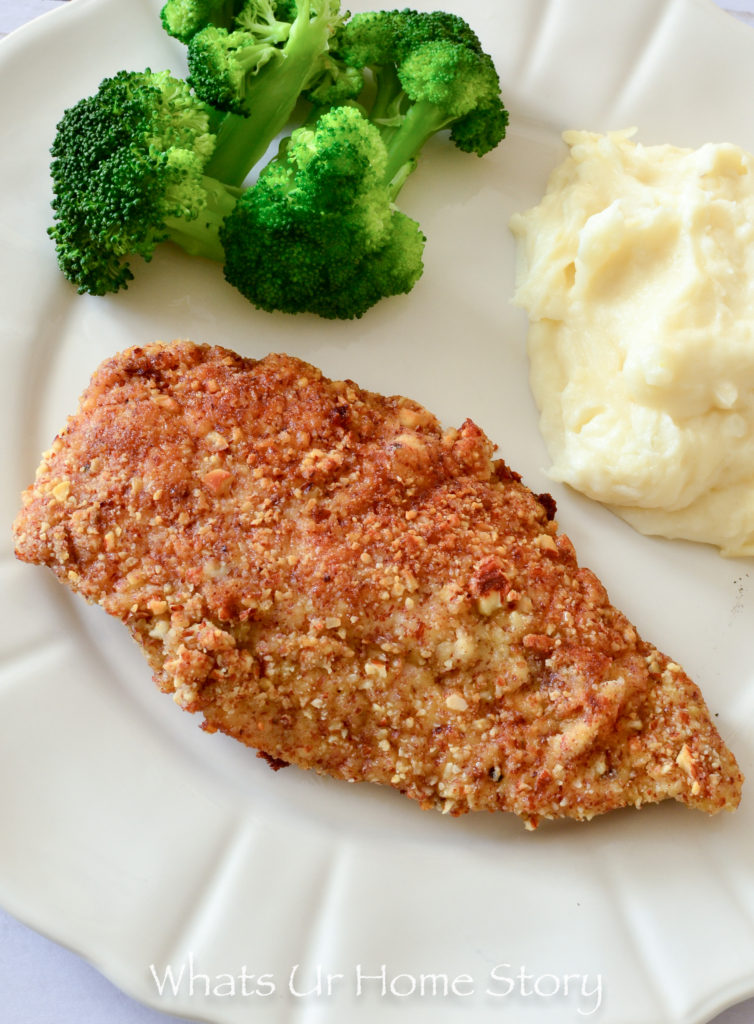 It is crunchy on the outside thanks to the almond coating and  perfectly juicy on the inside. The best part is it takes only half an hour to make.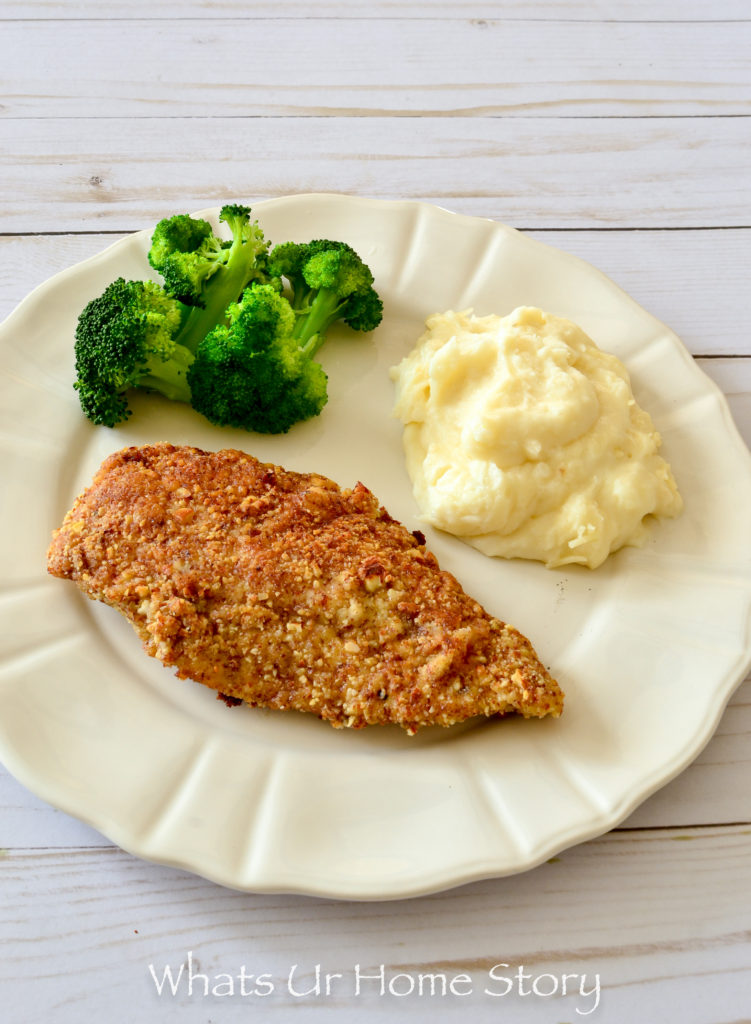 Couldn't be any simpler either. I used a single chicken breast that I cut along the middle to make two cutlets. After marinating with salt and pepper, I dipped the chicken in an egg wash, followed by almond crumbs, and then lightly pan fried.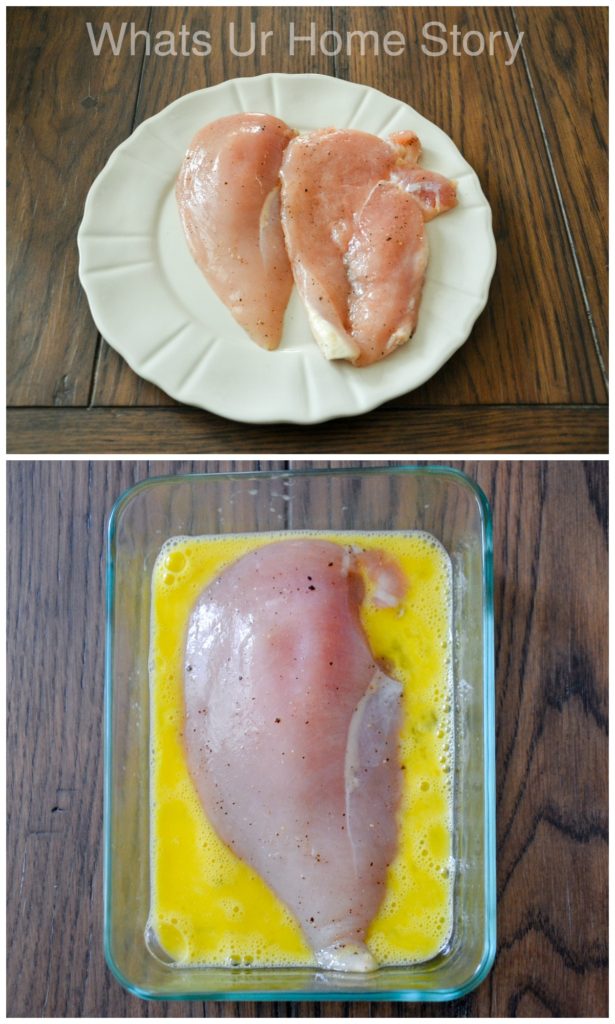 The most important thing to note is that you have to fry the chicken at a very low flame, covered. We are only using a little bit of oil so keeping the chicken covered ensures that it is cooked all the way through.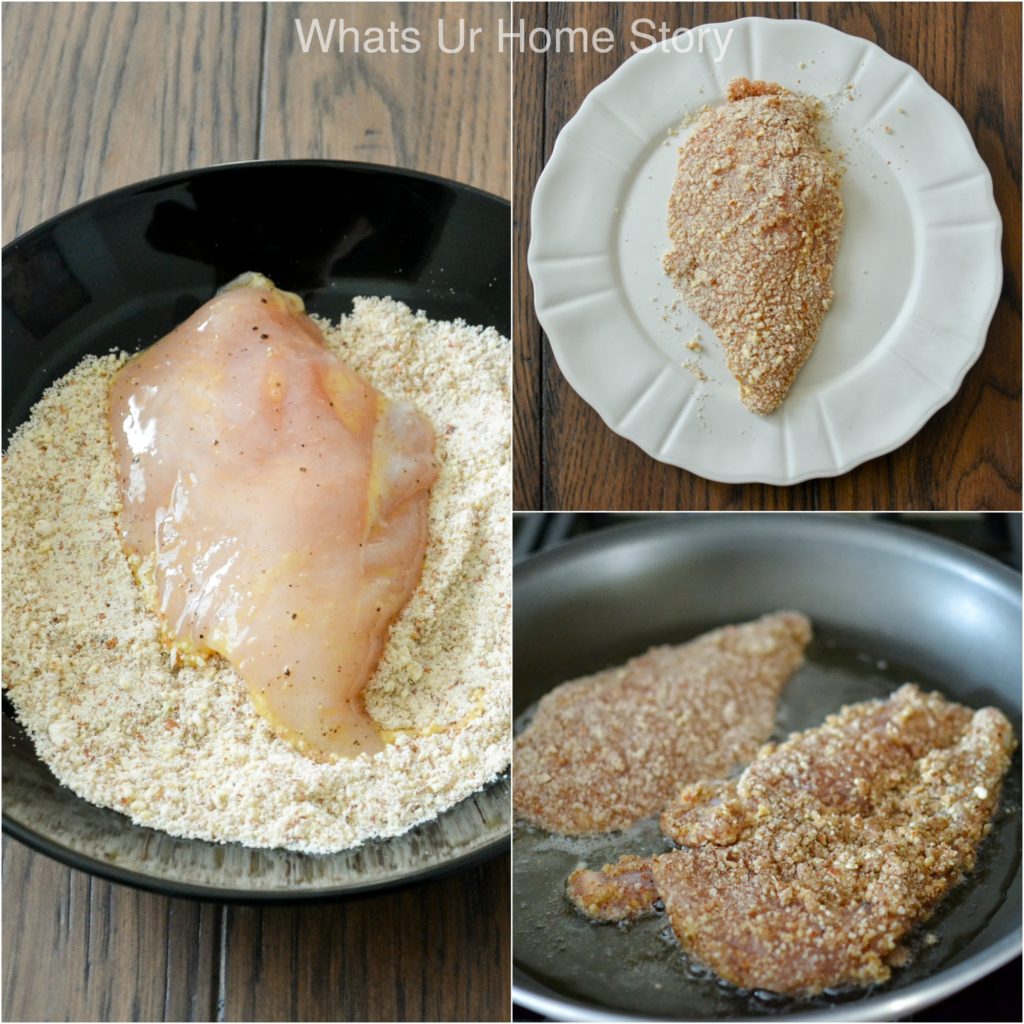 The recipe is also very versatile as you can change it up according to your taste by switching out the salt and pepper marinade with your favorite poultry seasoning or spices.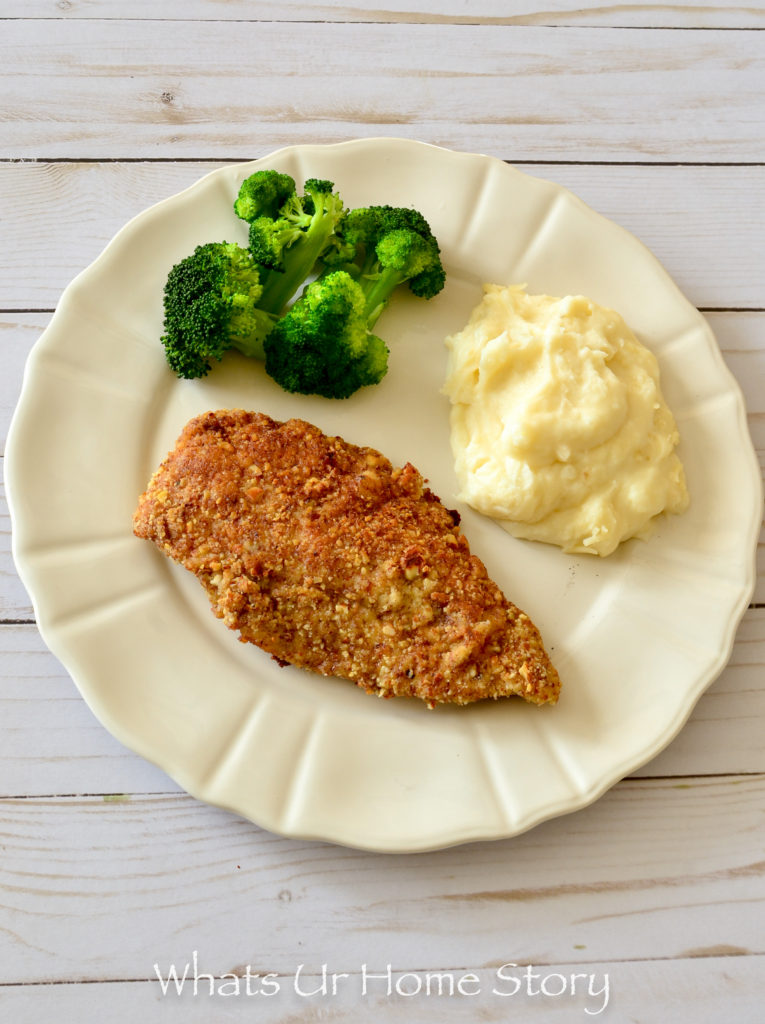 Almond Crusted Chicken
Ingredients
1 Large Chicken breast
¼ Tsp Salt
¼ Tsp Pepper Powder
1 Egg beaten well
3 Tbsp Oil (you can use whatever you use usually)
For the Crust
½ Cup Almonds
⅛ Tsp Salt
Instructions
Cut the chicken breast along the middle to make two cutlets.
Pat try with a paper towel and marinate with ¼ Tsp salt and ¼ pepper powder for 5 – 10 mins. At ours the kids like our chicken to be only lightly seasoned so feel free to adjust according to your taste.
Powder the ingredients listed in the 'For the crust' section in a food processor till they resemble bread crumbs. Pour this into a shallow dish and keep aside.
In a second shallow dish beat an egg well and keep aside.
Now set up an assembly line, first the chicken followed by the egg, then the almonds, and finally a clean plate.
Dip the chicken pieces in the egg making sure to completely coat the chicken.
Then dip the chicken in the almond powder mix, again coating evenly. Keep aside.
Heat 3 Tbsp of oil in a non stick skillet. When the oil is hot place the chicken in the pan.
Reduce the flame to the half point between the low and medium mark.
Cook it covered for 10 mins. Keeping the flame low and chicken covered is very important in ensuring that the meat doesn't dry out and is cooked all the way through.
Flip the pieces after 10 mins.
After 10 more mins remove from the pan and place onto a paper towel to drain any excess oil.
Serve hot with your favorite side dishes.