So, back in June I had these high hopes of beautiful Lotus flowers filling up my water garden………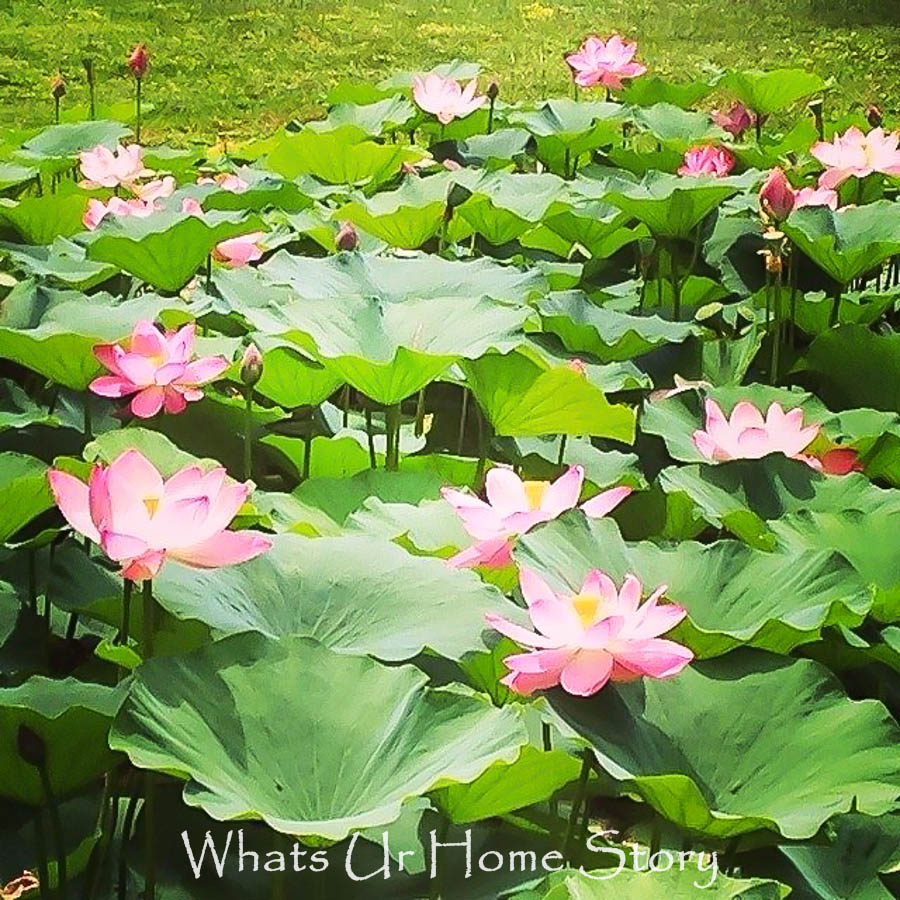 Granted that is wishful thinking but at least one or two gorgeous flowers like this isn't too much to ask for, don't you think? 🙁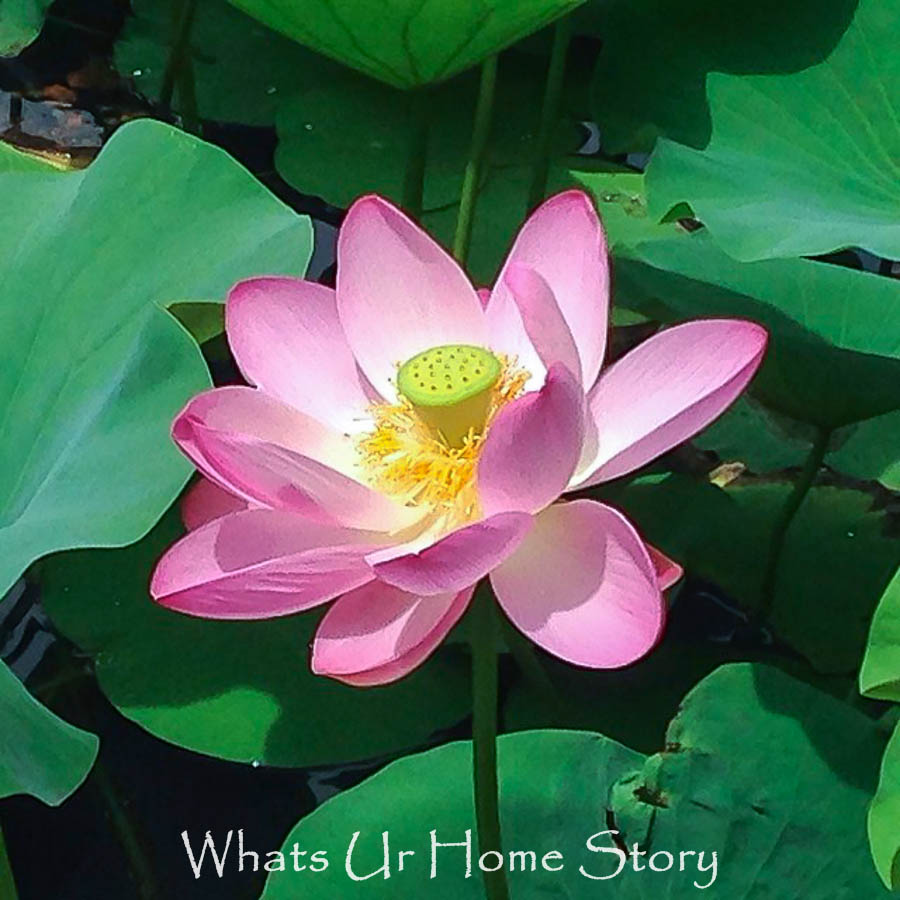 But nope, nothing  but luscious foliage. Through the entire growing season not a single flower in sight but like I mentioned we went from a teeny tiny root to 3 ft tall lush leathery leaves.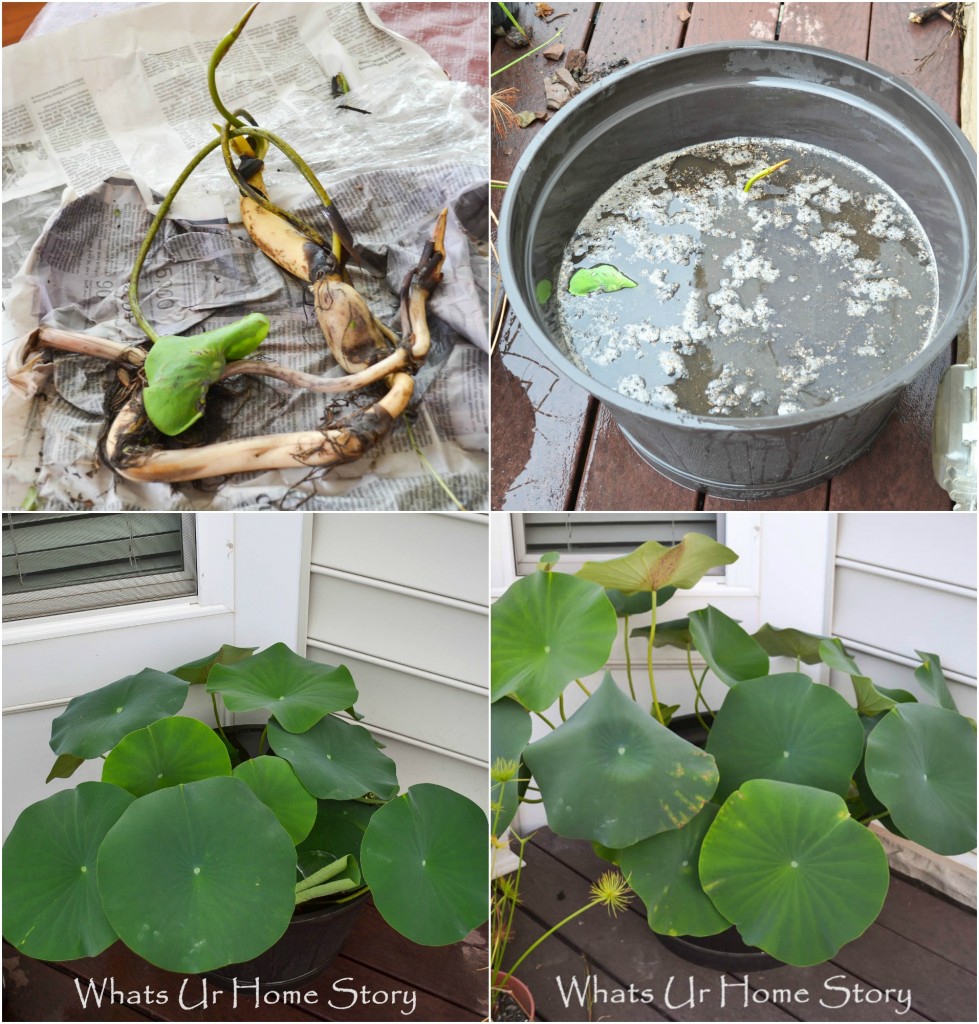 What went wrong? After much research online and checking with water garden growers I learned that I started out on the wrong foot, i.e.
Lotuses have a long growing season. So you need to start them as soon as you can, i.e., after all danger of frost is gone. I started mine in late June.
They are heavy growers. A good dose of fertilizer meant for water plants every 2-3 weeks is essential.  I missed this one big time!
There is a high chance that they will not flower the first year but from then on they seem to take off like crazy.
Keeping all this new found knowledge in mind I decided to give it another year. But before I can do that I need to winterize them. How exactly do you winterize a Lotus, a hardy plant that can survive even the Minnesota winters?
The first signs that you should prep for winterizing start appearing as October sets in. The leaves slowly start to dry and turn brown.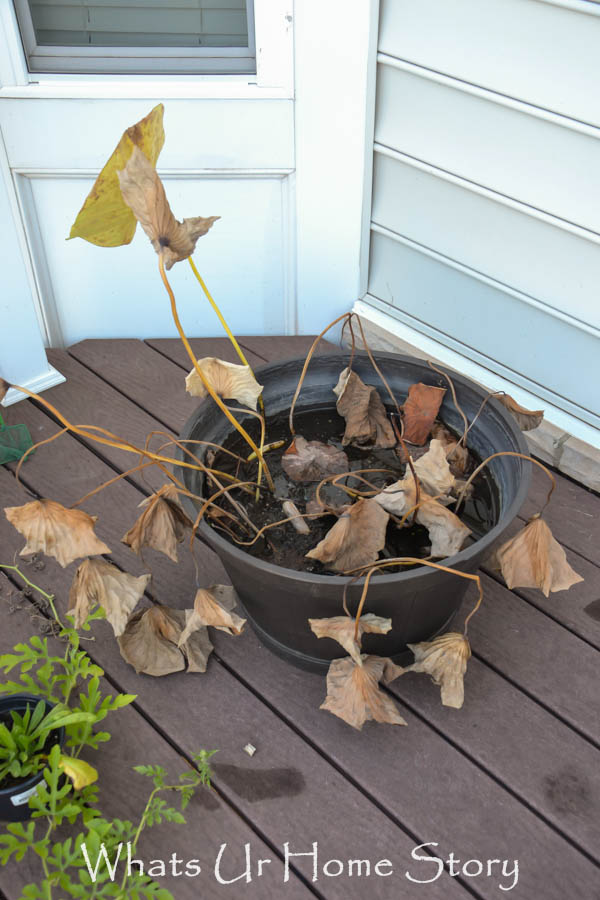 It is kinda sad to see the beautiful leaves wilt away but LET THEM BE! Do not pull them out. The Lotus tubers/ roots need all the energy they can get to make through the winter.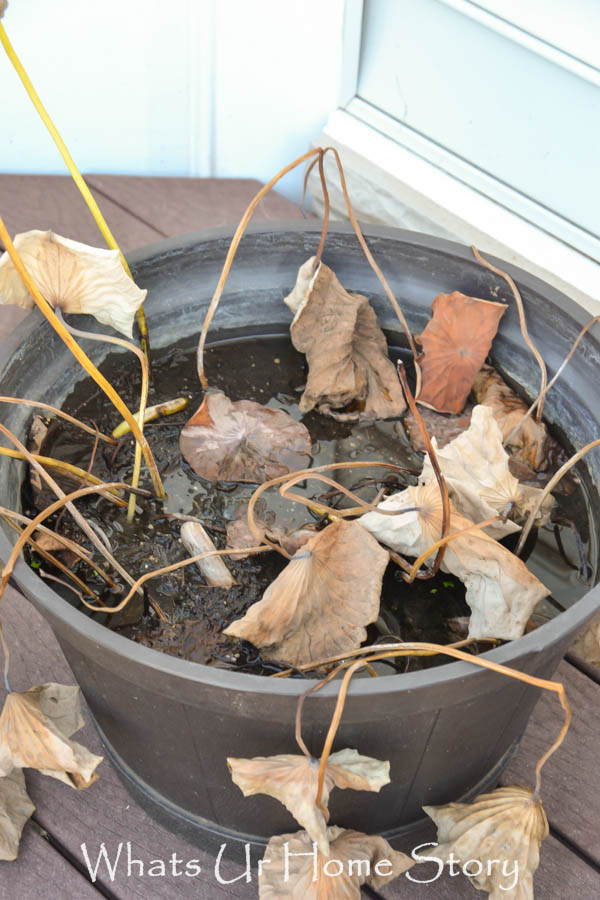 Once you've made sure that the leaves have completely dried out you can cut them off.  See the 2 that are still standing? I let them be, will cut those off once they dry completely.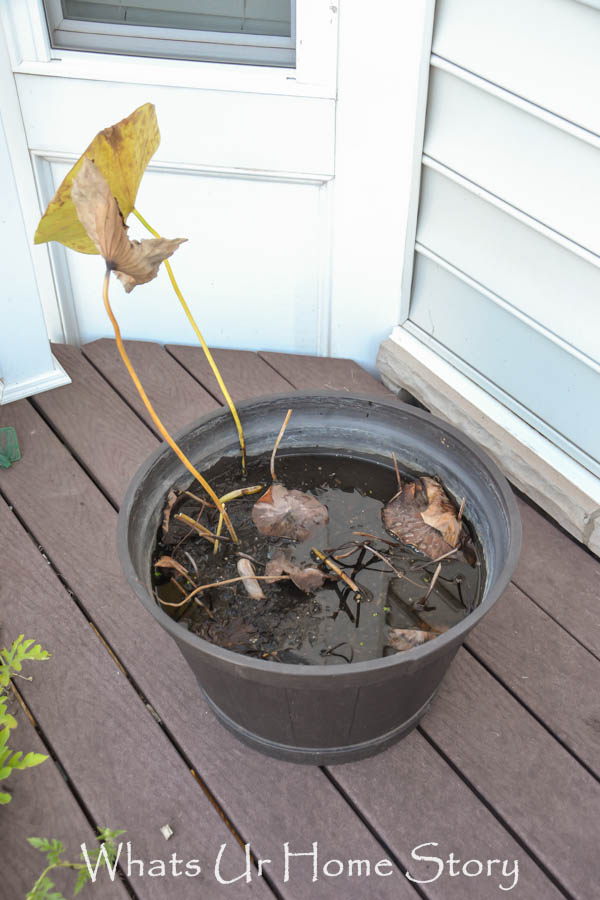 If you are growing the Lotus in a pond then move your pot to the deepest part of the pond so that the top of the tuber will not be affected by ice. In Spring, once all danger of frost is gone you can pull it out.
If you are growing it in a container, like me, then move the planter to a garage or basement where the temperature will not drop below freezing. Make sure to keep enough water in the container so that the tuber is covered. I added some mosquito dunk on to mine just to be safe.
Once all danger of frost has passed you can move the pot into a sunny location outdoors.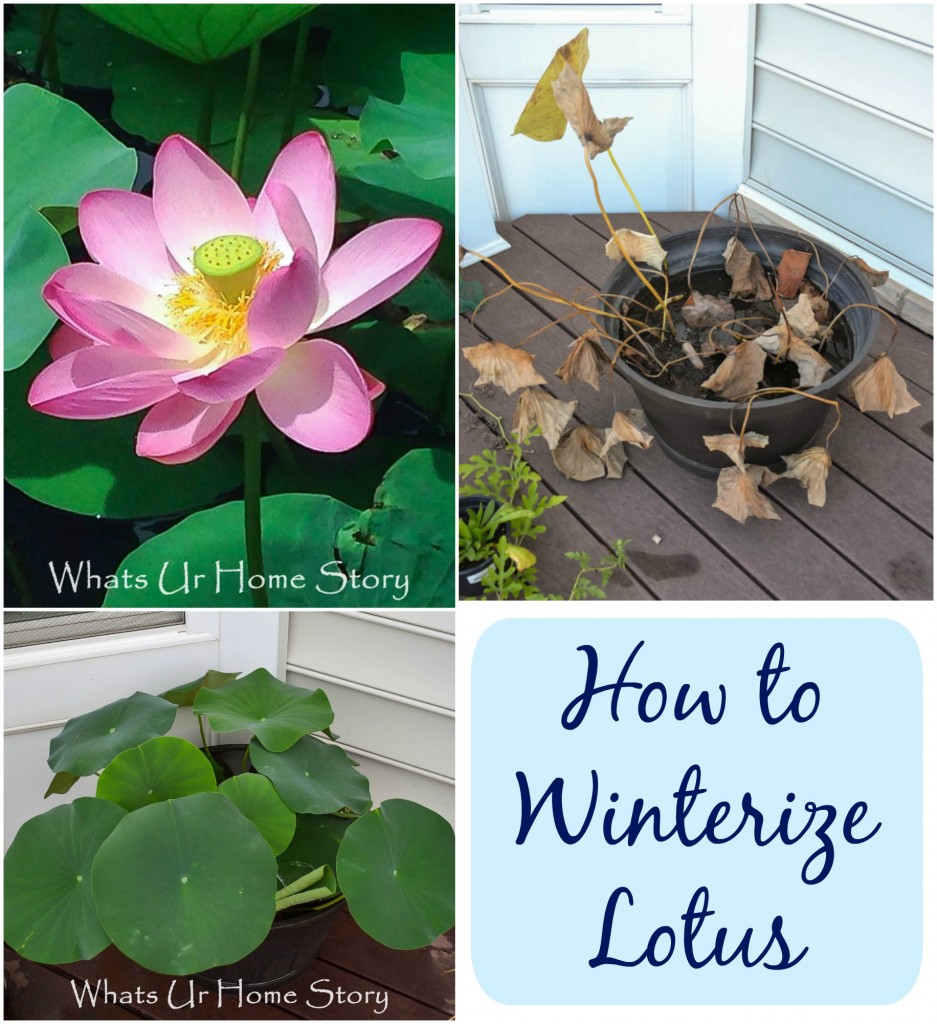 I get asked these questions all the time about my Lotus growing experience;
Are you disappointed that you didn't get any flowers this year?
Of course I am.
Does that mean you won't try it next year?
Absolutely not. They are they easiest thing to grow. Totally non-demanding. When compared to water lilies you don't even have to change out the water! And no need for fish, you can get away with just mosquito dunk.
Was this whole effort worth it?
Definitely. I grew up seeing Lotuses all around me in India (the national flower) so I do know first hand how beautiful the blooms can be. All this effort and patience is so worth it. Plus the foliage is always pretty and makes up for the lack of the flowers.
Wish me luck folks! Given my past history of being careless with winterizing my water lilies, I'm kinda worried. I so want this one to work badly.