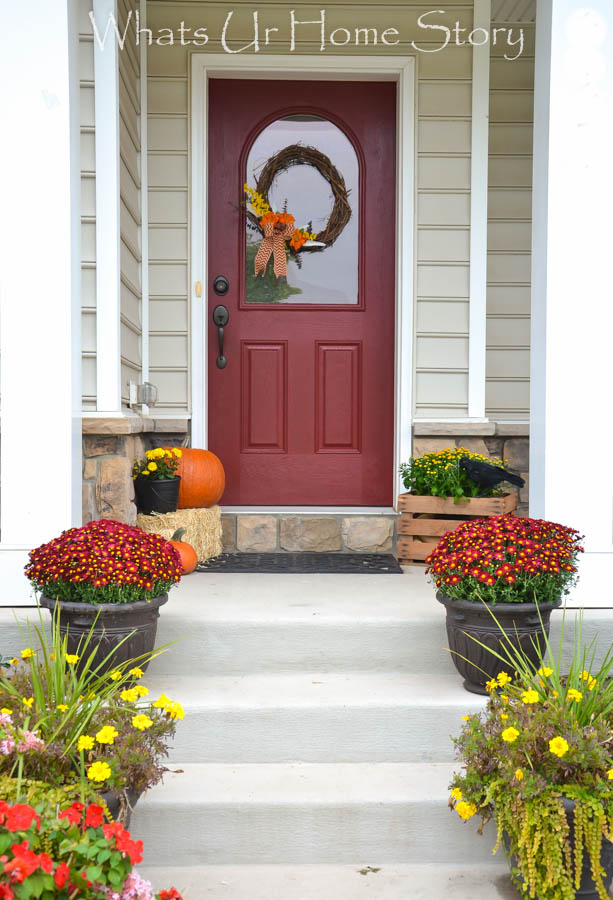 Usually I'm content with just adding Fall decor to my front porch and calling it a day but this time I tried to do things the right way. Yes, for a change I washed and cleaned the porch even painted the front door (more on that later in the week) before I decorated! You know, in our neck of the woods folks seem to be oblivious to the phenomenon called housing bust. Every where you turn new houses are popping up like mushrooms after a rain, our neighborhood is no exception. 4 continuous years of construction, you can imagine what we've had to deal with. The traffic, construction trucks, noise, the explosions to get the ground prepped for the basement……the list goes one. On top of all this we have also had to deal with loads of dust. Really, some days it feels like we are in the middle of a dust storm as the winds blow up all the dust/dirt our way. The worst time of the year seems to be Fall when the winds are at their peak. I do wash down our porch and stoop with the hose frequently but that still leaves dust streaks like these;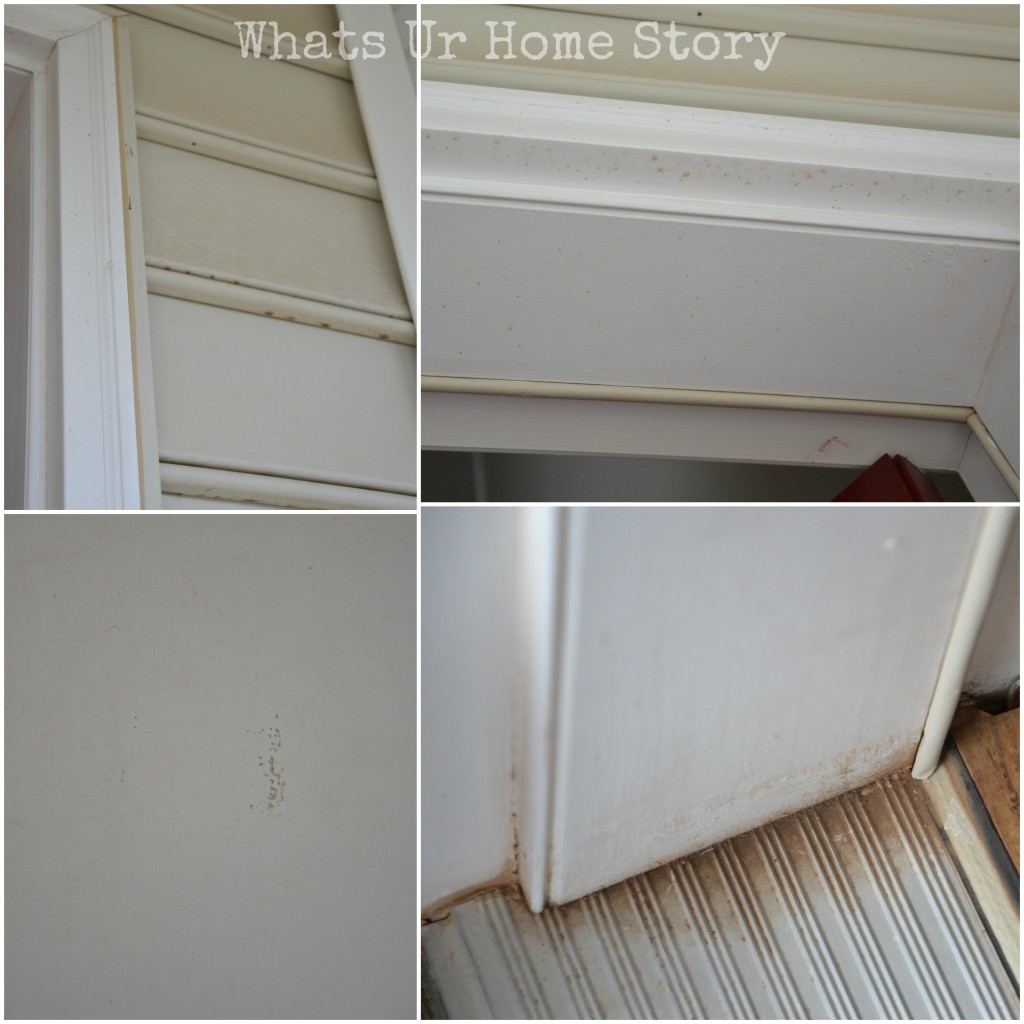 Not anymore! I found my magic cleaner………..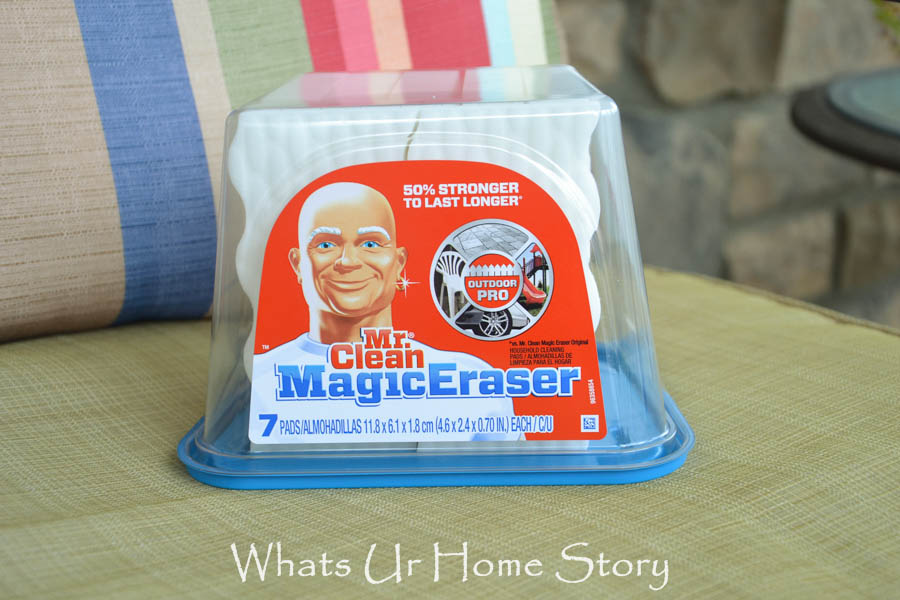 With just one swipe of the Mr Clean Magic Cleaner Outdoor Pro look what came off!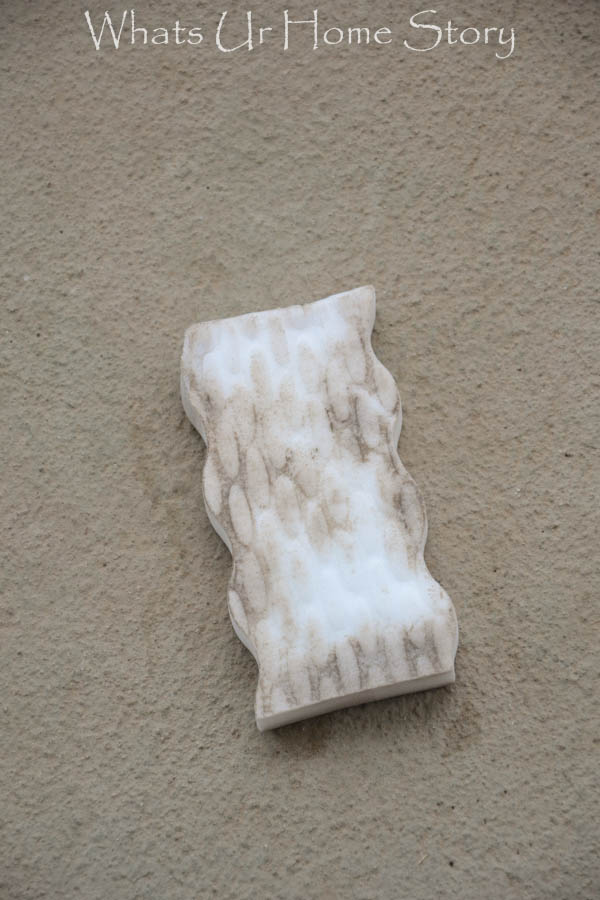 Many trips to the sink to rinse the sponge out (you just wet, squeeze the water out, and erase with the sponge) we were looking at a squeaky clean door and stoop. A fresh coat of Passionate Red paint on the door and I was ready to decorate.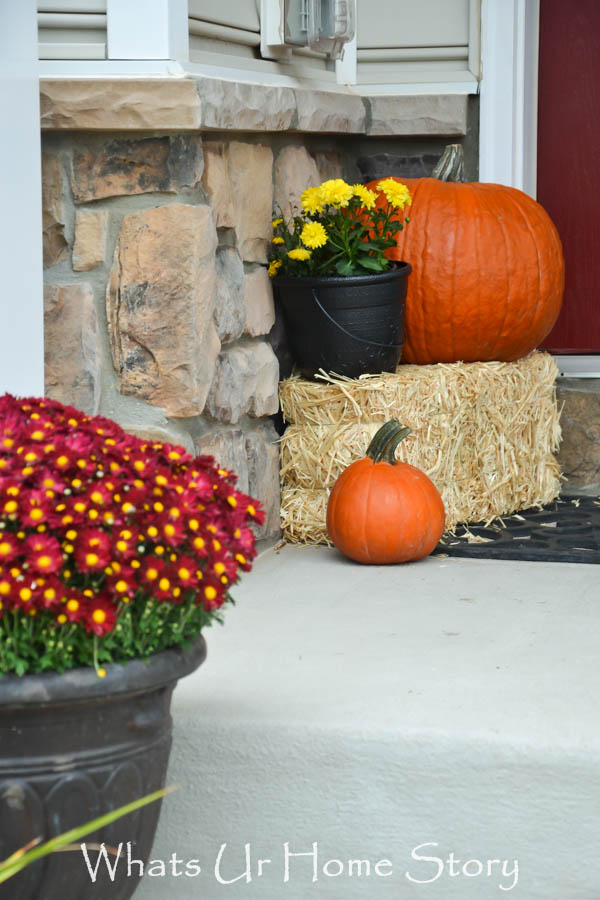 And just 'coz I was in a fancy mood I even brought out our old crate as a planter for one of the mums.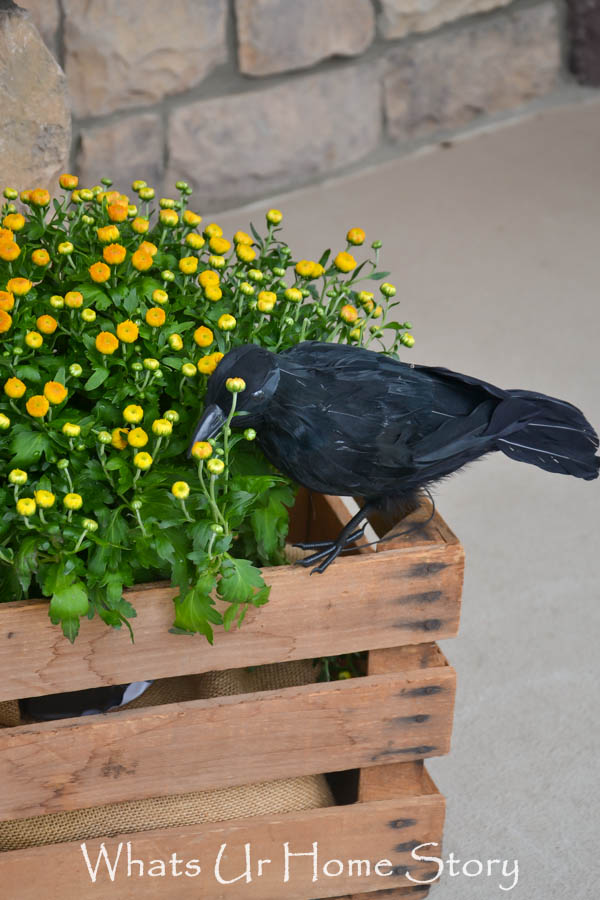 You know what is the best part? I'm one up against B, who always complains that I'm more interested in decorating than the actual cleaning. How about this Mister?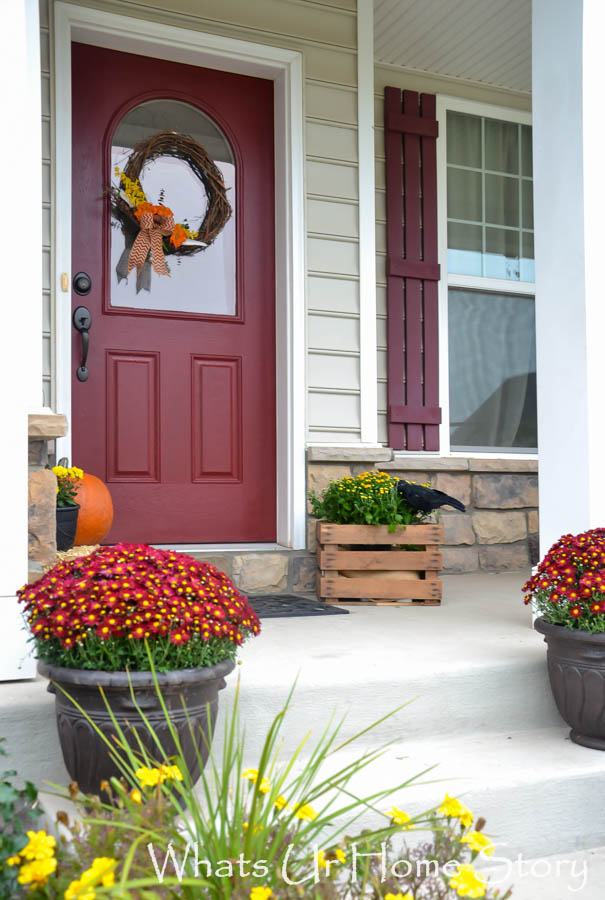 Don't you just love how the Orange from the wreath is picked up by the pumpkins and the Red from the door by the mums?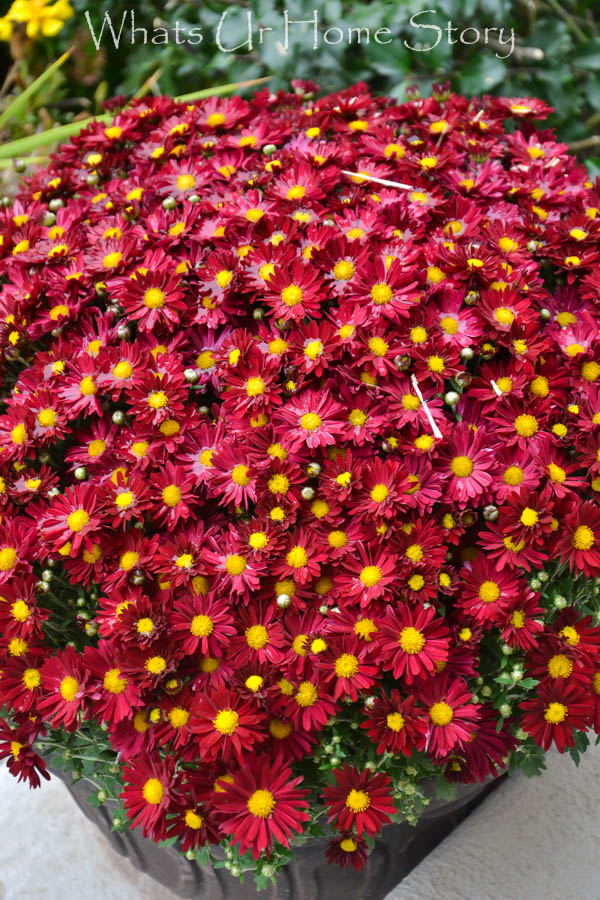 I'm just loving Mr.Crow in his new perch. Much better than his last year's spot, right?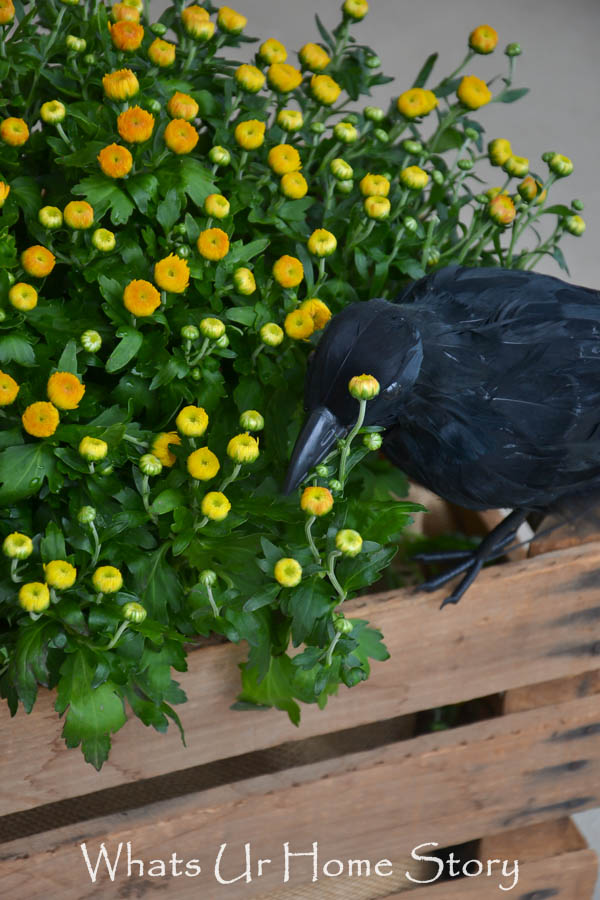 How is your Fall porch looking? If you are still on the look out for fun and easy Fall DIY hacks and tips then don't forget to check out Popsugar's Fall into DIY page.
Have you tried Outdoor cleaning with the Mr Clean Magic Cleaner Outdoor Pro yet?  I had used the Magic Eraser for indoors before but this was my first time trying out the outdoor one. Pretty pretty impressed. You can find this and other specialty cleaning products at your local Lowes.
Wait, I almost forgot…here's your chance to win a $100 Lowes gift card so you too can get some Fall cleaning done. I tell ya it does feel great to give a squeaky clean welcome to Fall.

Winner will be announced 10/22.
This is a Sponsored post written by me on behalf of Popsugar for Lowes and P&G products. As always all opinions are 100% mine.