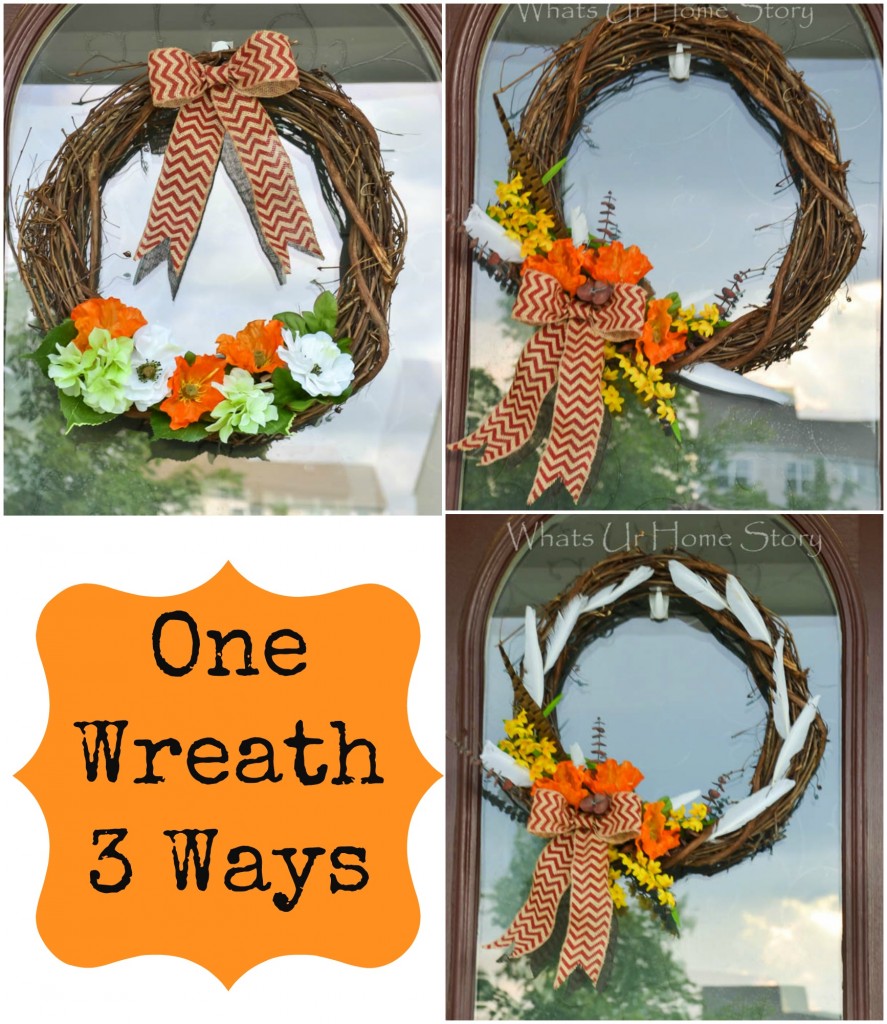 I'm finally getting into the Fall spirit y'all with a wreath hanging on our front door. Ok granted, I still need to get my mums and such for the porch but for now this simple Fall wreath is heralding Fall at ours. 🙂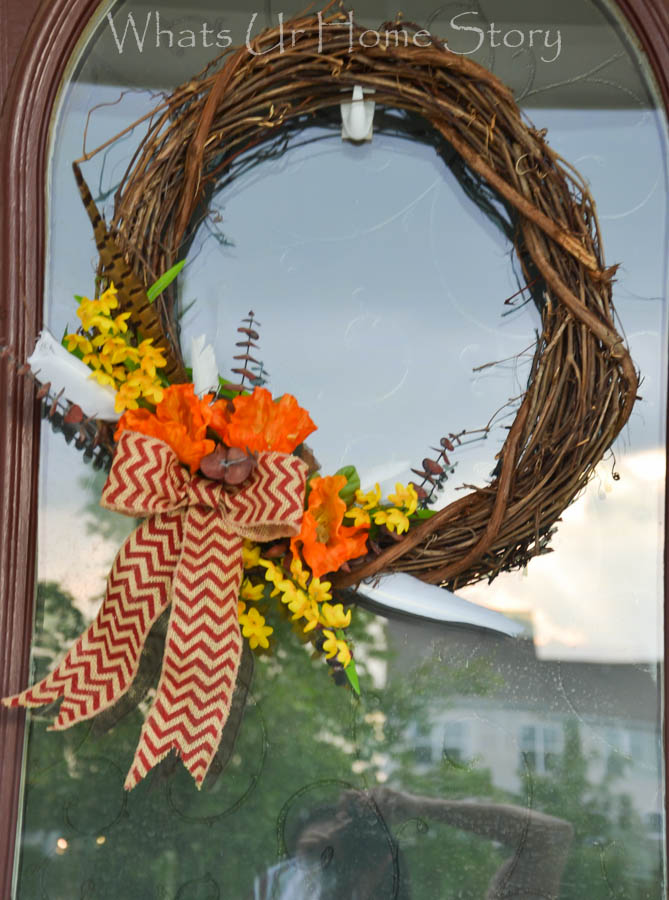 Staying true to my decorating philosophy of trying to use what I have I "converted" my Summer wreath to a Fall one with things I found around the house.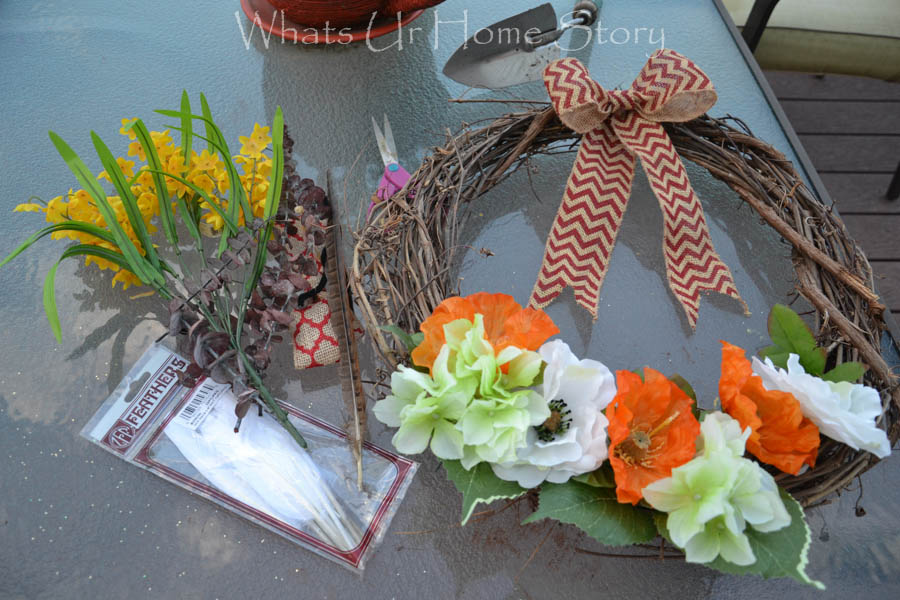 The Yellow flowers were brought on 80% off Spring clearance at Micheals, at the same time I got the Orange & White Poppies and Hydrangea. The Pheasant feather and dried Eucalyptus are from a very old (as in from 2004) dried flower arrangement. The White feathers, I picked up for under a dollar from our local yard sale FB group.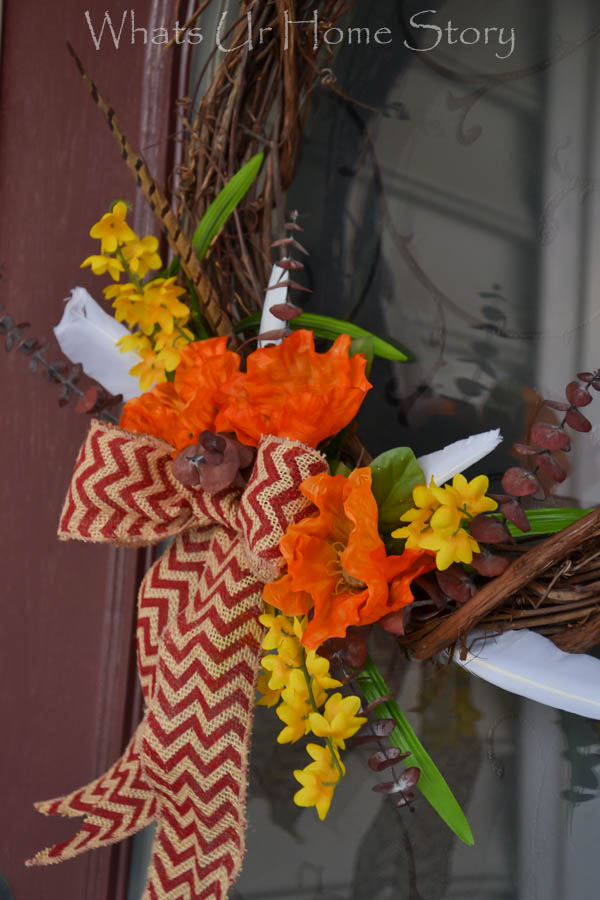 All I did was to move my Chevron Burlap bow to the side and tucked in the flowers and feathers.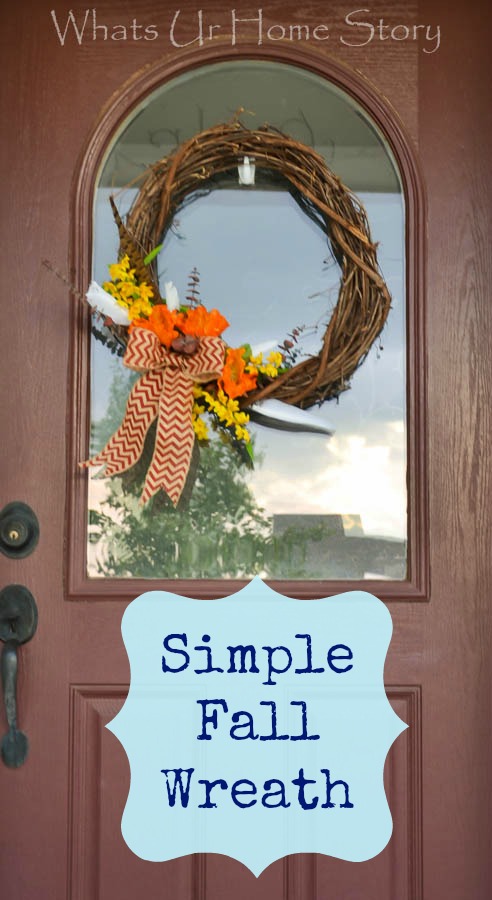 And then I went a bit crazy and thought, "Hmm… I have all these extra White feathers, what if………..?"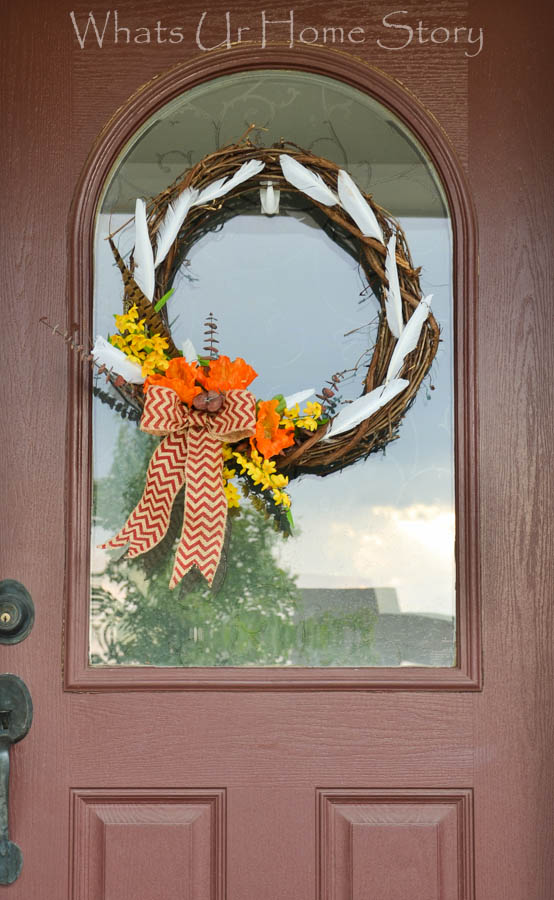 Didn't like it much then but now when I'm looking at the pics I'm second guessing why I took the extra feathers out. What do you think? Which version do you like better?