With it being our last week of Summer break, one half of me wants to desperately hold onto the last few days of Summer while the other half can't wait for cooler days, crispy weather, and beautiful Fall color. Actually this Summer was quite nice weather wise, with a lot more cool weather days than usual. So you could say we've been gently easing into Fall all along. The other day while on the running trail I was surprised to see a few of the leaves starting to turn yellow and even more surprised that a few neighbors had already switched out their Summer plants for Mums!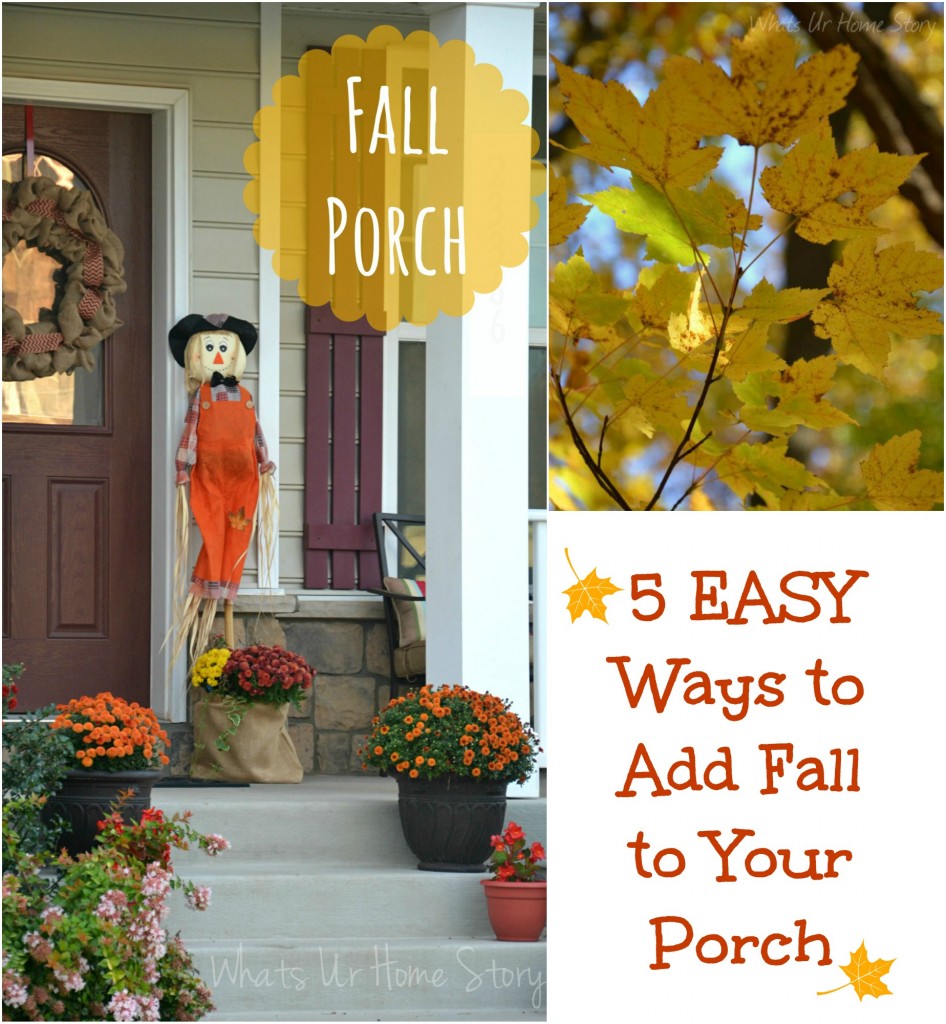 I'm usually a slacker when it comes to decorating for the seasons and resort to the simplest and easy on the pocket ways to add the Autumn feel to my home. You too can create the perfect Fall porch with these 5 tricks of the trade;
Pumpkins
This should be a no brainier at this time of the year but the trick is in how you display them. If you usually just stack them on your steps or cluster them as group then try this wonderful idea from Life as a Thrifter. Holly used old crates on either side of her front door and stacked pumpkins in and on them.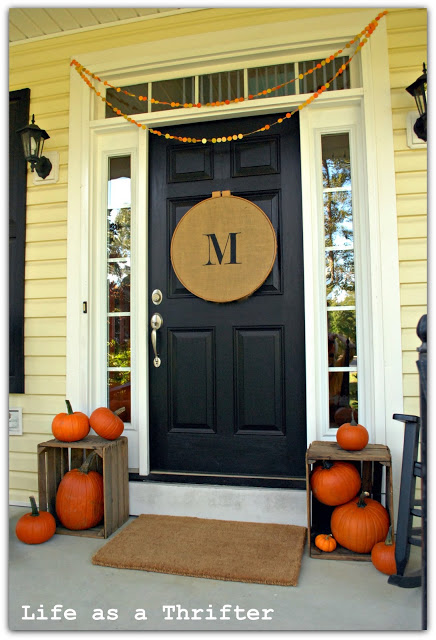 Ohooo…Did ya spot the paper circle garland? Very similar to the one I had on my Winter Mantel. Also that Monogram Embroidery Hoop Burlap wreath!!!!!!! I'm swooning over here. Speaking of wreaths….
Wreaths
Nothing says Fall like a good Fall wreath. Anything goes as long as it has texture and color. A Pretty Life in the Suburbs gets brownie points for getting it right with just these two, pumpkins and a wreath.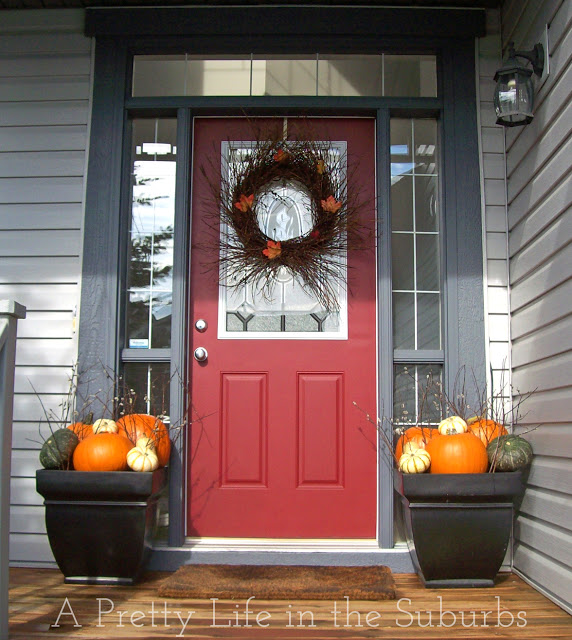 Mums
The quintessential flower of the season. Though they come in a range of colors all you need is one to cheer up your porch. Case in point Christina's Adventures' beautiful porch with a yellow mum elegantly displayed in a DIY shutter planter.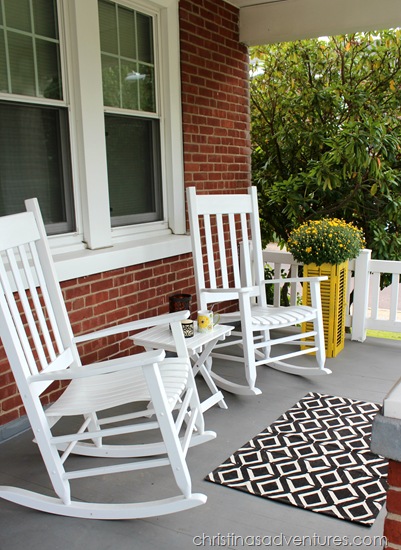 Burlap
As they say never underestimate the power of Burlap. Your Fall porch is the best place to test out the design theory, when in doubt put burlap on it. 🙂 Totally worked in my case last year. Won't you agree? A burlap wreath and burlap planter.
Don't be afraid to try something different
Just 'coz every one is filling up their porch with all things Yellow and Orange it doesn't mean you have to. You can still proudly display your Fall spirit by going neutral like Taryn from Design Dining Diapers did. Pretty neat, huh?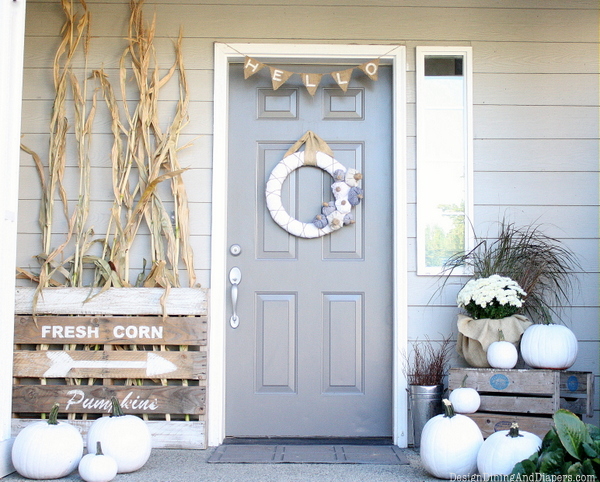 Y'all ready for Fall?
PS: I'll be taking  a blogcation (I think that is a legit word by now, isn't it?) the rest of the week. So see ya back Next Wednesday, 9/3. Have a great Labor Day weekend and safe travels!