How y'all doing? We are back in action around here but a lot of our friends in NY and NJ are out of power. Our thoughts and prayers for all of those who have been affected by the storm.
It has been a quite few days around here. So thought I would share a small project, the burlap wrapped planter that I forgot to mention in the Sandy post. See the burlap planter with the yellow mums next to the door?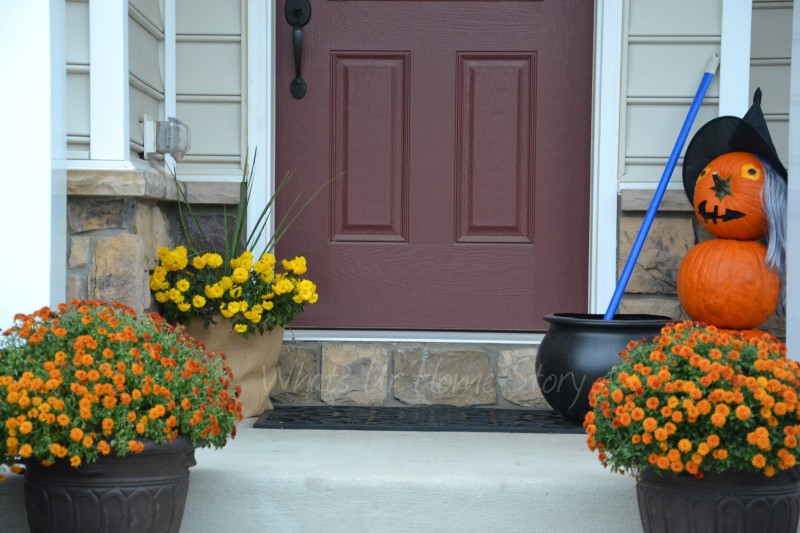 It started out as a regular  plastic planter that was on our back deck. The mums and the grass are from last year.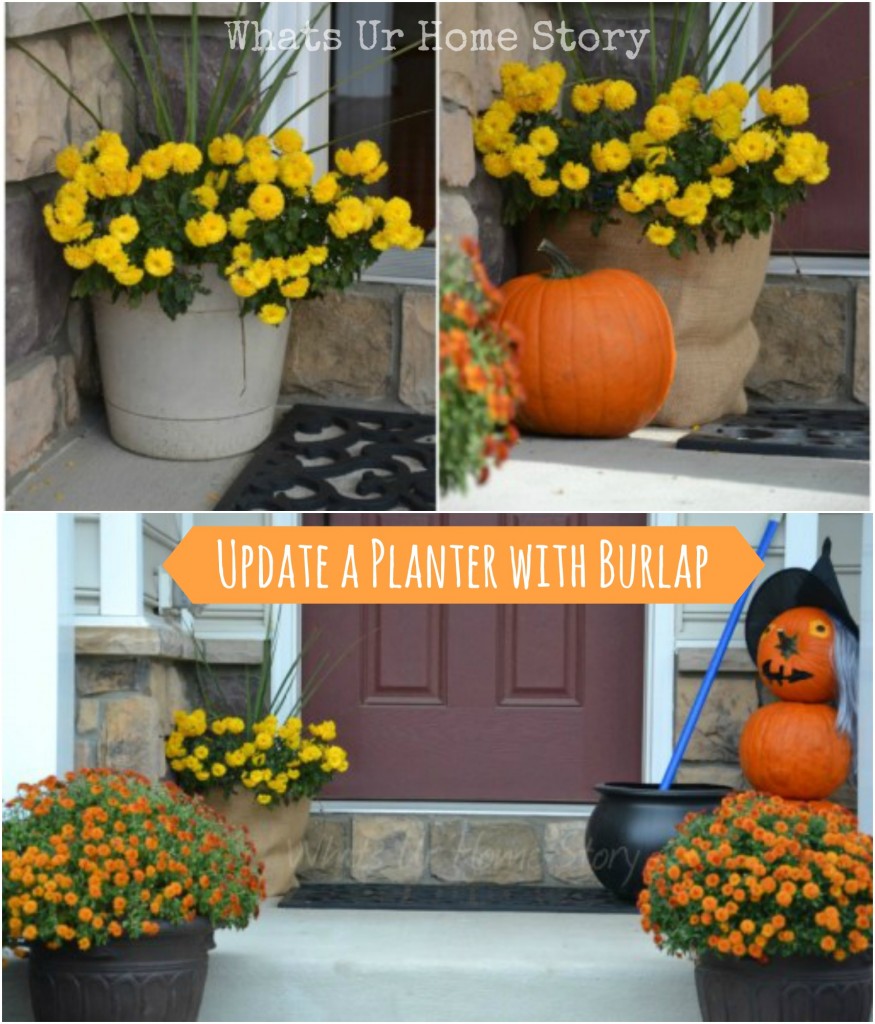 After being out all winter over the years the elements had taken  a toll on the poor thing. In a matter of minutes I jazzed it up ready for the front porch with some left over burlap from the BOO project. All I did was to tape the sides of the burlap with some painter's tape to prevent it from unraveling.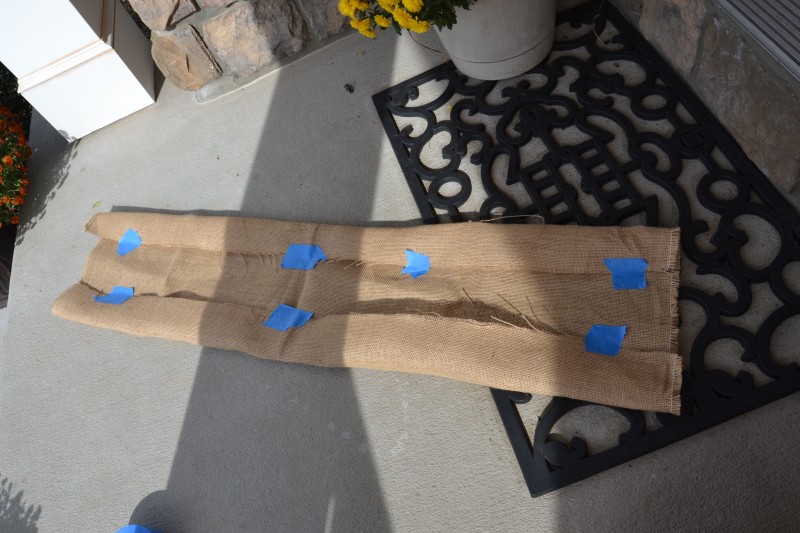 Then I wrapped the burlap piece around the planter and used painters tape to secure it. You can't really see the joints as it is hidden in the back facing the corner.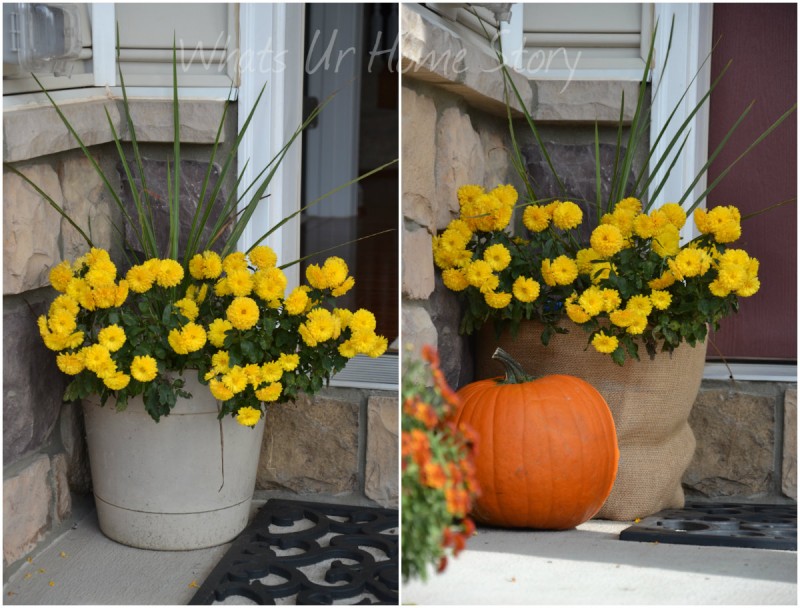 Wasn't that a quickie? Goes to prove that you can cover anything with burlap and it'll look good!
Have a fun and safe trick or treating y'all!