As I am writing this  the wind and the rain is really crazy out here. Hope Sandy hasn't wrecked much havoc on you all. Stay safe.
On Saturday we had a Halloween party at a friend's place and I helped with the decorations. We were trying to come up with a not too scary theme (as there were quite a few young kids) on a low budget. My camera was acting really wonky the whole time. So the the pics are not great actually not even good. To top it off I forgot to take pics of a lot of things like the front porch, the entry, the jack-o-lanterns, the food etc (Yeah all the main things!). Anyways it was super fun and everyone had a great time.
We went for a bat cave/ crime scene effect. Here is my son snooping around the crime scene area.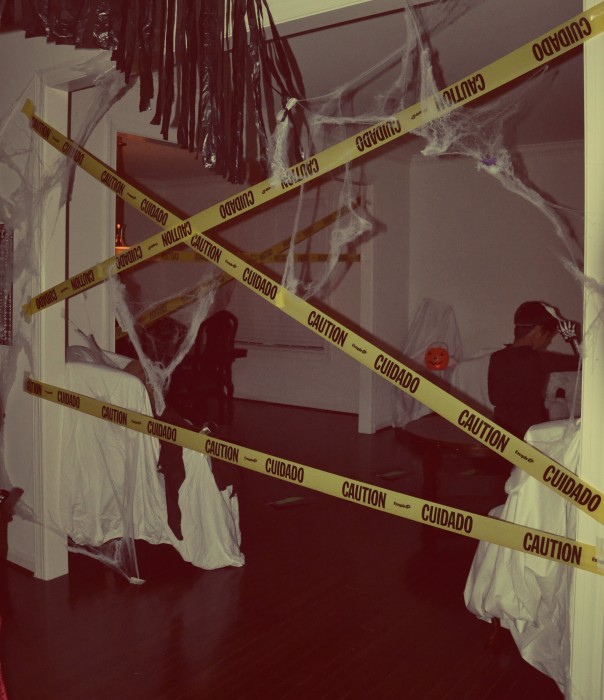 His last year's scream scarecrow costume was lurking in the chair behind him.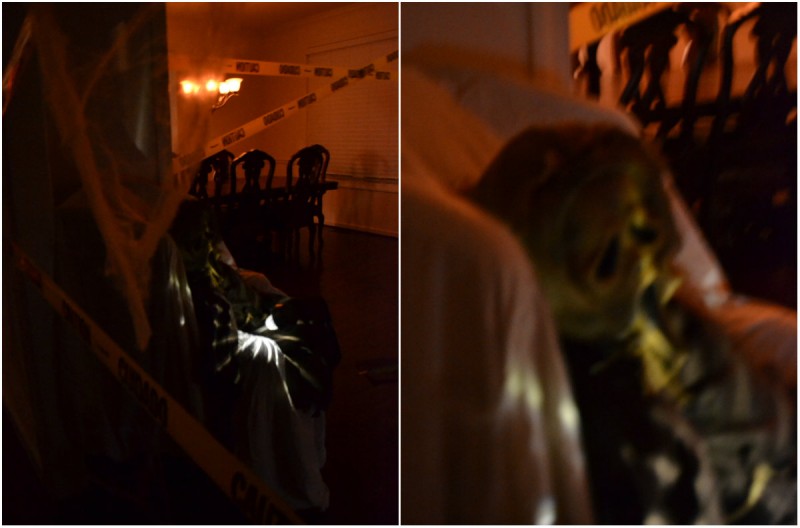 I hadn't planned on using a lot of fake cobwebs. But got to admit that cobwebs and dim lights can change the look of a place in an instant.
As you walk down the hallway a skull mirror greets you.
From then on you slowly ease into the non scary part with this fall console table decor. Remember the poultry feed sack from here?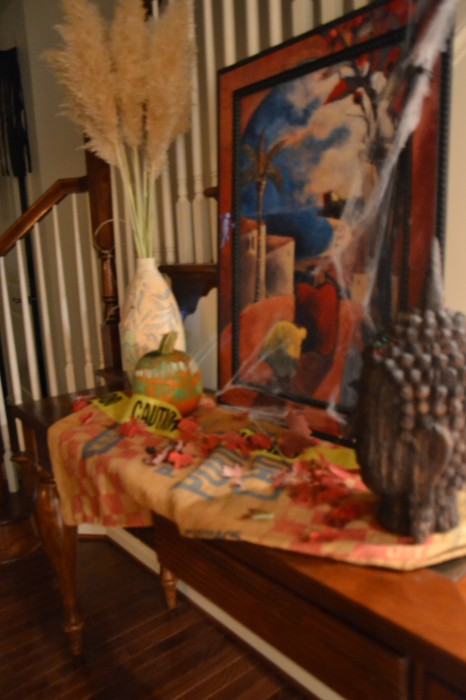 On the dining table was this centerpiece that a friend made with silk flowers, fall leaves, and a pumpkin.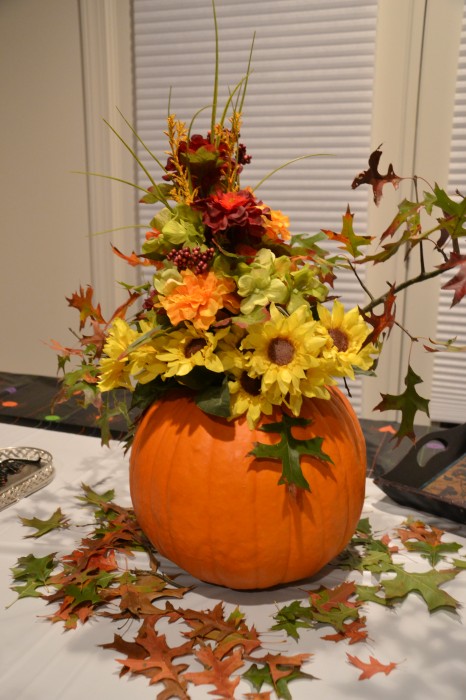 For the centerpiece on the kitchen island we truly stuck to the 'use what you have' policy.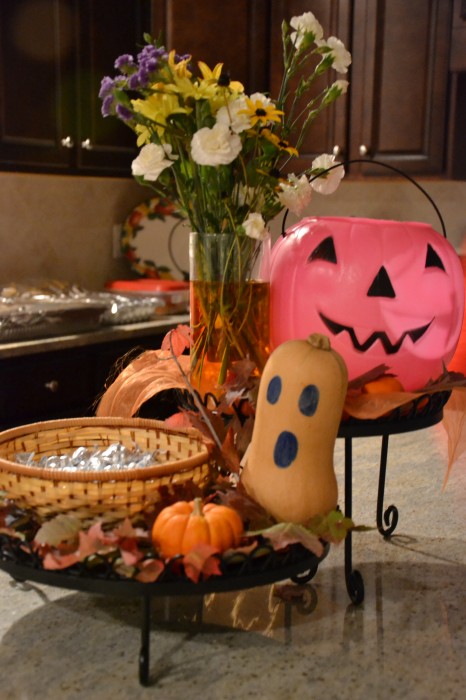 Not too bad for a bunch of ladies planning a Halloween party for the first time, right? Do you host Halloween parties at home? Would love to hear your ideas.