No, I'm not talking about my daughter. Meet Sandy….our pumpkin witch!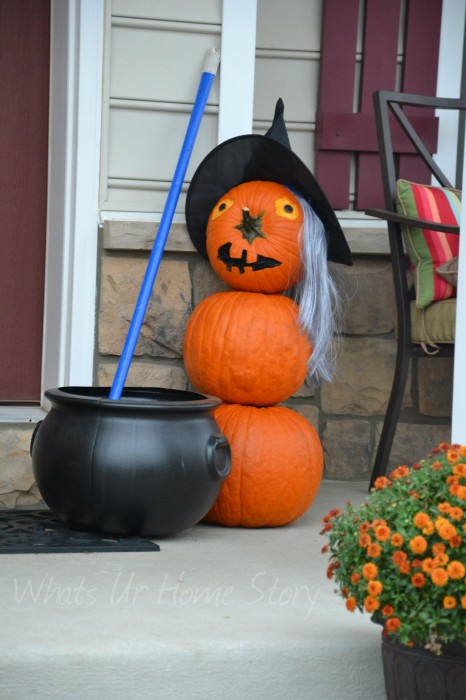 We got her all set up yesterday while this whole area was buzzing with Sandy preparations.  Schools and offices are closed, homes stocked with essentials, everyone is waiting for the hurricane Sandy. So we thought what better way to mark this year's hurricane washed Halloween than to call our pumpkin witch Sandy!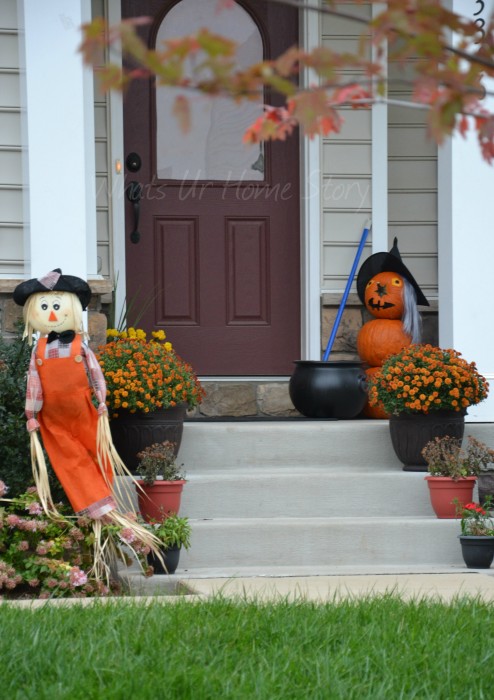 That's our fall front porch folks. Greetings from Hal the Scarecrow and Sandy the witch.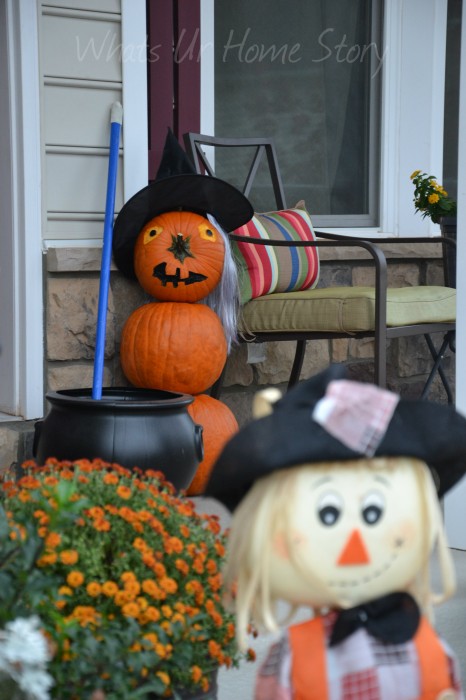 So how did we make Sandy? For the two pumpkins on the bottom we knocked off the stem with a knife and stacked them on top of each other.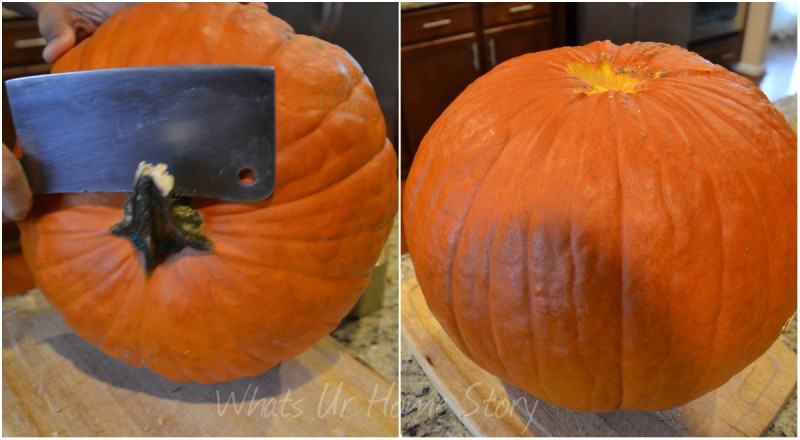 Their bases were pretty flat so they fit snugly fit over each other. We made the face out of the smallest one. I drew a rough sketch of the face with a pencil from a pic I found online. With a paring knife we cut out the face. Then the kids painted the mouth and the pupil with acrylic paint.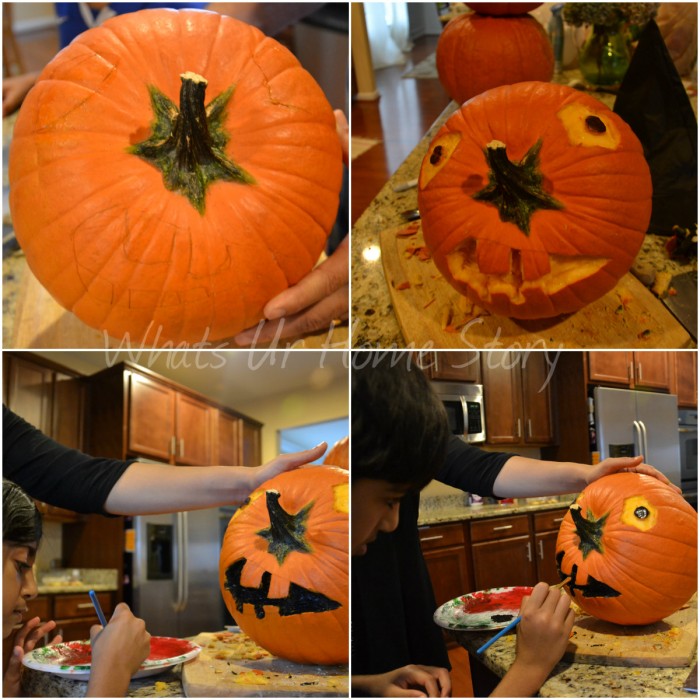 To attach the head to the body we used a pencil (totally B's idea). B sharpened both the ends of the pencil with a knife and stuck it into the pumpkin.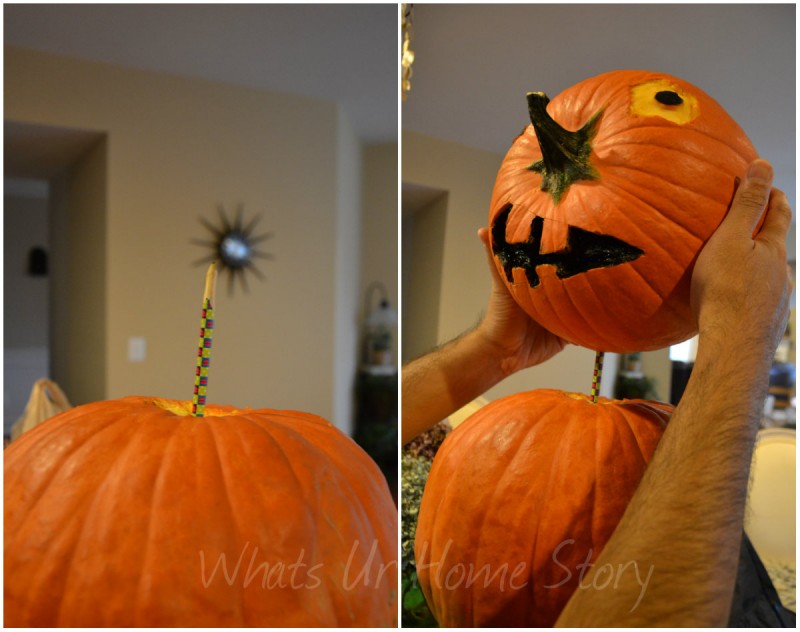 We used another pencil on the head to hold the hat ($1.98 from Walmart) straight.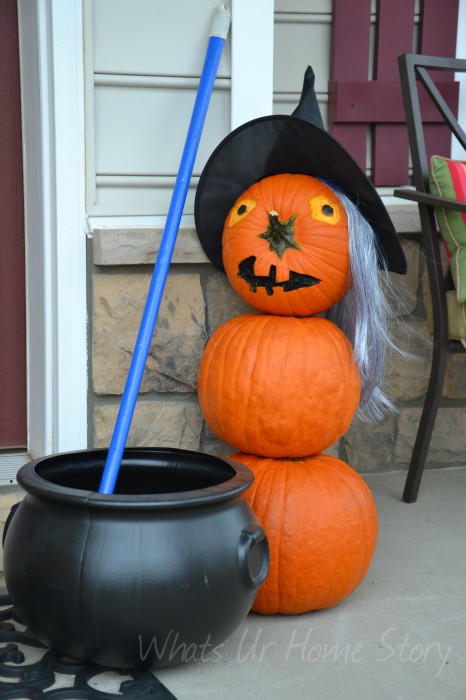 The cauldron is from last year. We also stuck a broom in there to stand in for the stirrer.
Are you done with your Halloween preparations?
PS: Not sure how things are going to be around here. For now we've moved her indoors. The whole area is expecting power shortages. I'll try to schedule posts for the coming days. Let's see how it goes. Stay safe!
Linking to

The Pumpkin Decorating Contest