Want the dibs on my DIY Christmas tree garland made out of poster board? Wait, before I forget again (was supposed to announce yesterday) here's the winner for our $50 Michael Dexter Design wall art giveaway;
a Rafflecopter giveaway

A big Congrats to Melaine F! Please reach out to Micheal Dexter at [email protected] to claim your prize. Enjoy your wall art and don't forget to let us know how you used it. And of course an even bigger Thanks to all who entered!
Now back to the post. The garland on our totally handmade tree;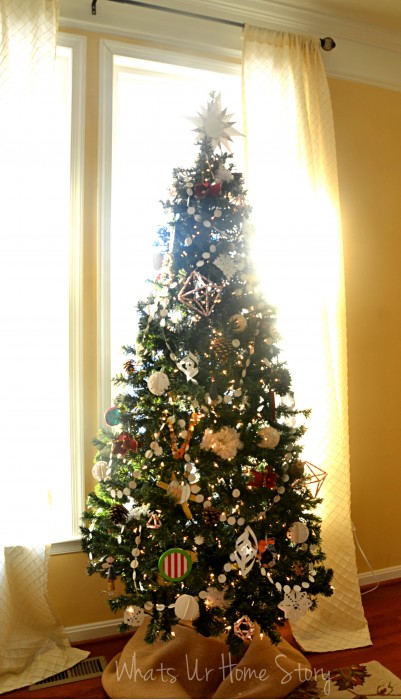 A close up;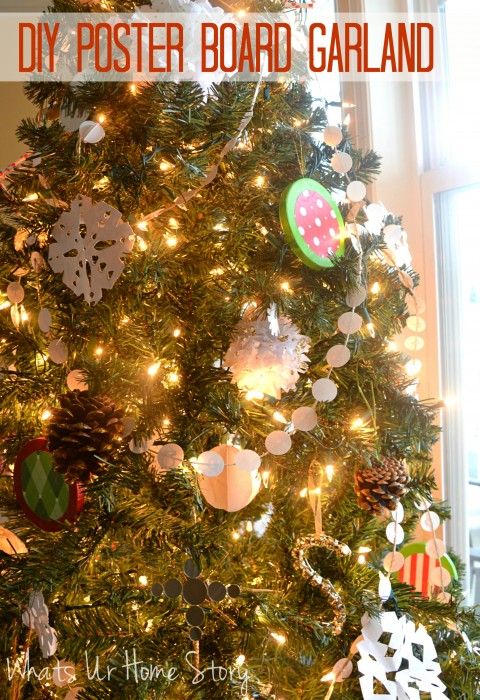 I was inspired by this festive garland I found on Etsy from ArtsDelight. My version is made of poster board 'coz I had a lot of it left over from my sunburst mirror project. Instead of sewing it I hot glued it to a hemp string. Sewing might have been easier and faster but I have a strict 'no paper on my sewing machine' rule. Ever since I was a kid, I used to hear mom say that sewing paper on your regular sewing machine was bad for the machine as it made the needle blunt. That has stuck to me since. So hot glue it was.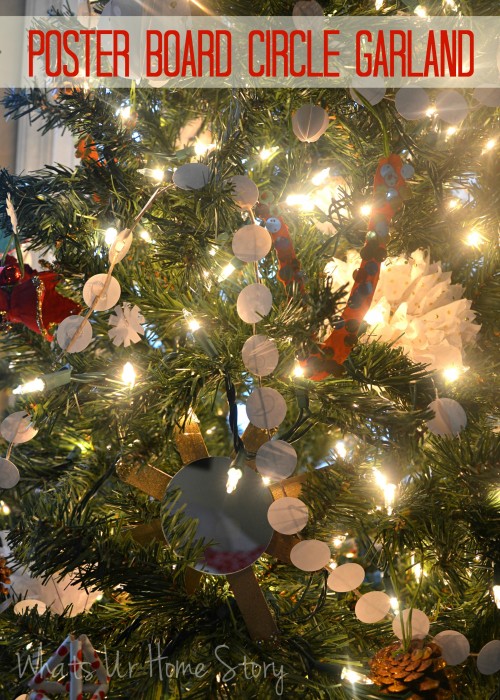 Materials
3 sheets of 14 x 22 poster board – You will only use 3/4th of the 3rd sheet. Mine was from Micheals, found something similar on 
Amazon
.
1 Circle Martha Stewart Crafts Punch
 – Micheals, I think it was $3 after a 40% off coupon. Hemp String – Walmart (think it was $3) Hot Glue Gun – Only a messy one will do ;). Just kidding.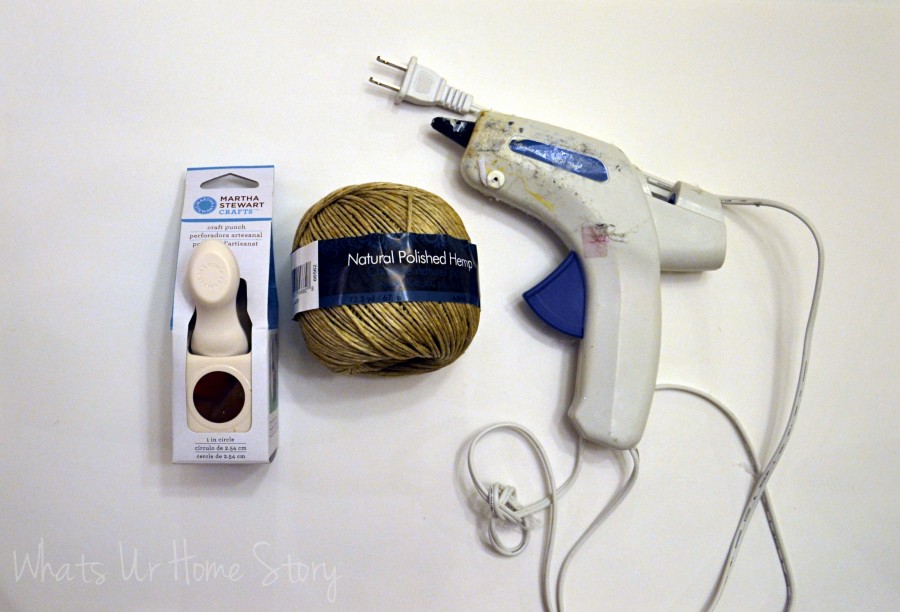 Tutorial
Heads up: I did the project at night. So pics are gonna be sub par.
Punch out your circles. Surprisingly this was very easy. Yup, my 8 yr old was a trooper churning out poster board circles right and left.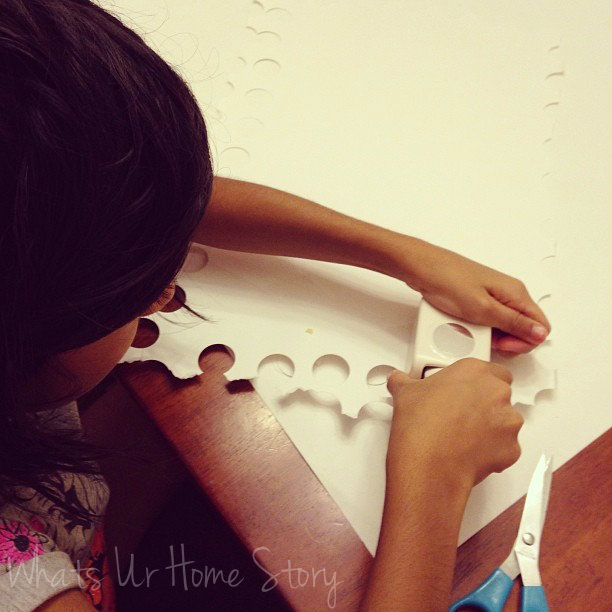 Loosely wrap your hemp string around the tree so you would get an idea of how long your garland needs to be.
Cut the required length. Lay down the string on a flat surface like a table or floor and start gluing the circles as shown below. Just a bead of glue will do. No worries if you use more glue after a few circles you'll get the hang of it.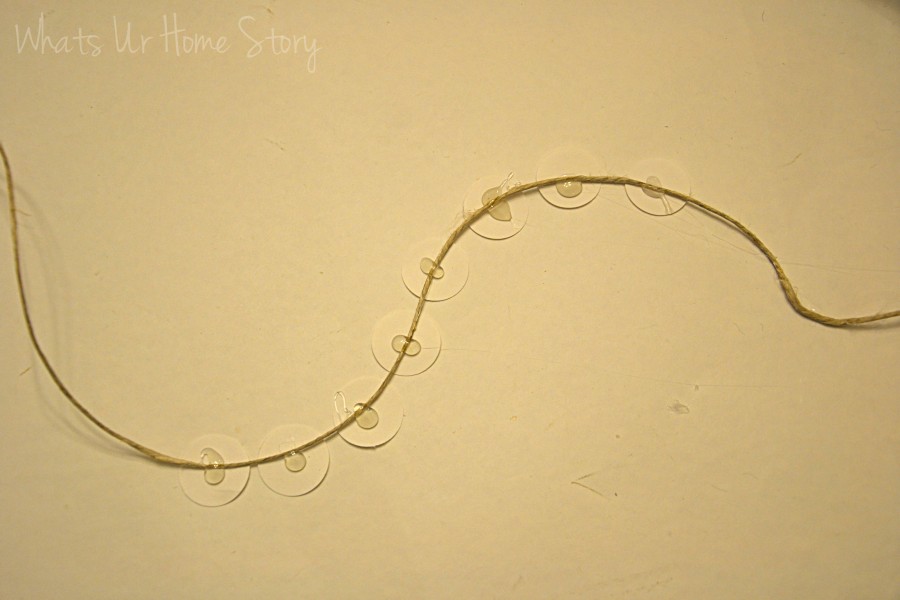 If the string curls or moves around, place a pen/pencil/ marker in between the circles to weigh it down.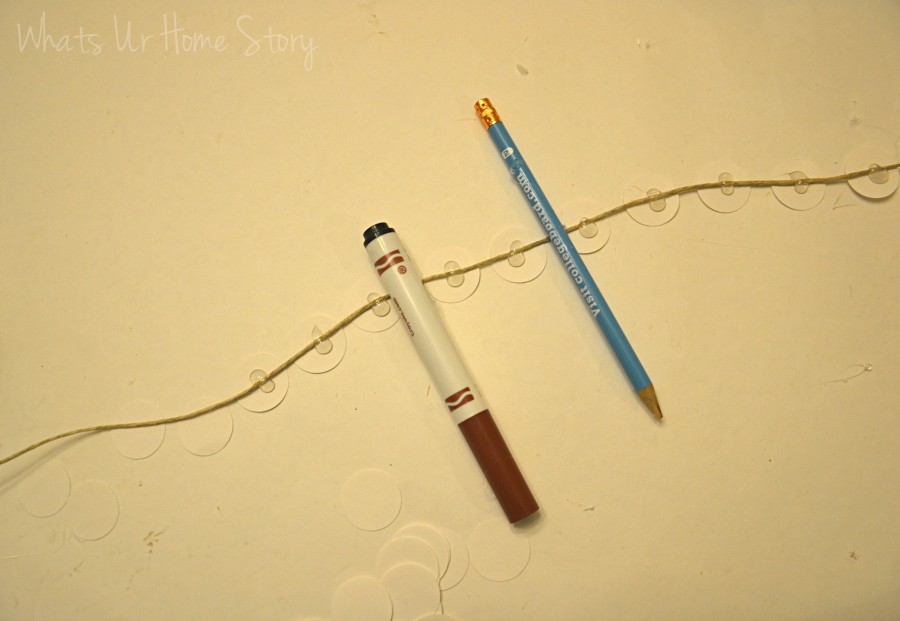 Keep gluing till you reach the other end. That's all there is to it.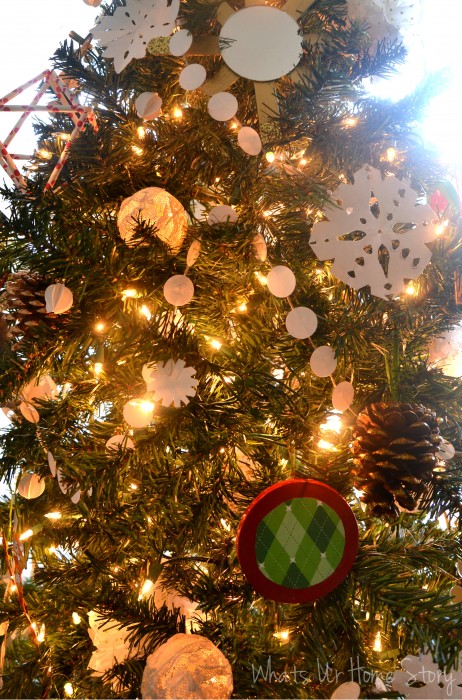 Wasn't that easy? Before this I was always a big ribbon on the tree person but now I'm a total garland convert. How about you? How to do you dress up your tree? Are you in the ribbon or the garland camp?
* Post contains affiliate links