Yay, we made it! There is at least a semblance of Halloween on our porch, enough to satisfy my 8yr old but not even close on the scariness scale of my 5th grader. Nonetheless I'm as eager as ever to get it over with and move on to Thanksgiving. 🙂
As seen on Facebook, we went ahead with the barfing pumpkin from this post but alas, there was no barf!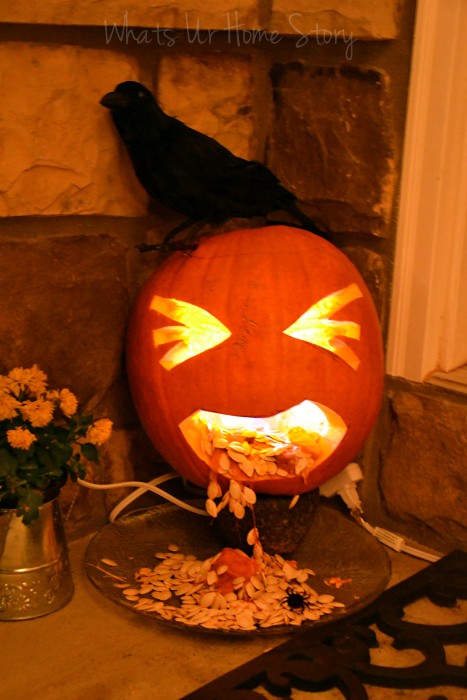 This is was my first ever pumpkin that had more seeds than innards, if that makes any sense. As you can see our raven from last year's Halloween mantel made an appearance too on the porch.
My burlap wreath all deck up to greet Trick or Treaters. Again the skeleton is from last year and the spiders are the ones I showed you yesterday.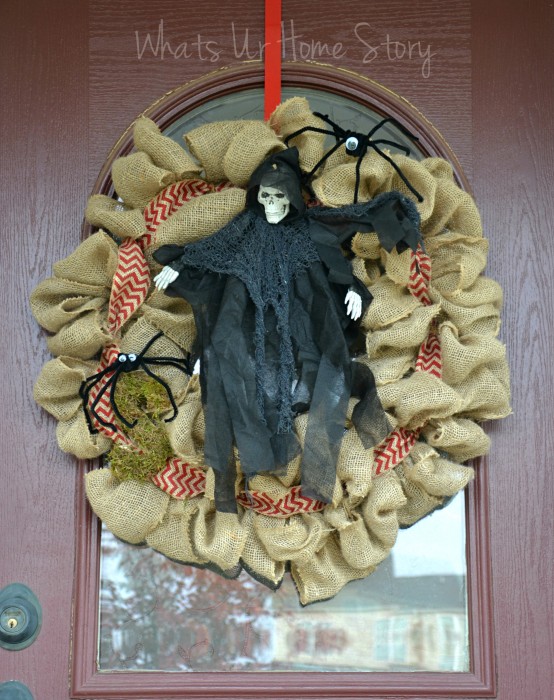 Of all the decor we've out on the porch this year, I think our chica devil pumpkin takes the cake. Totally my 8yr old daughter's creation using the accessories of her devil costume from last yr.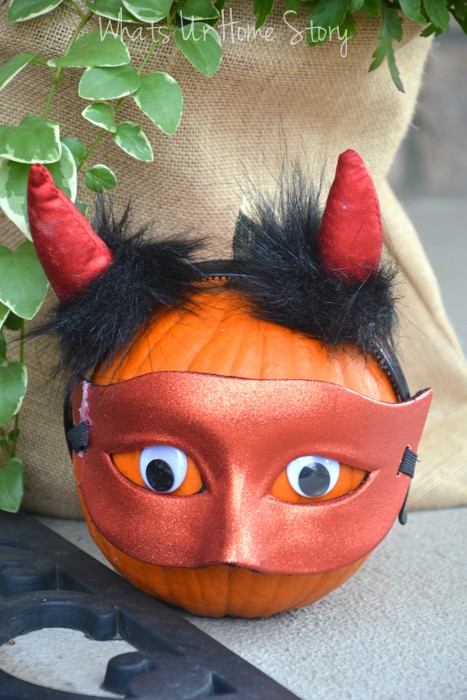 Anyone who knows my sweet and sassy lil girl will know that this is so…her! And just because I'm so proud of her creativity the devil pumpkin got its turn in the spotlight, in my newly made light box.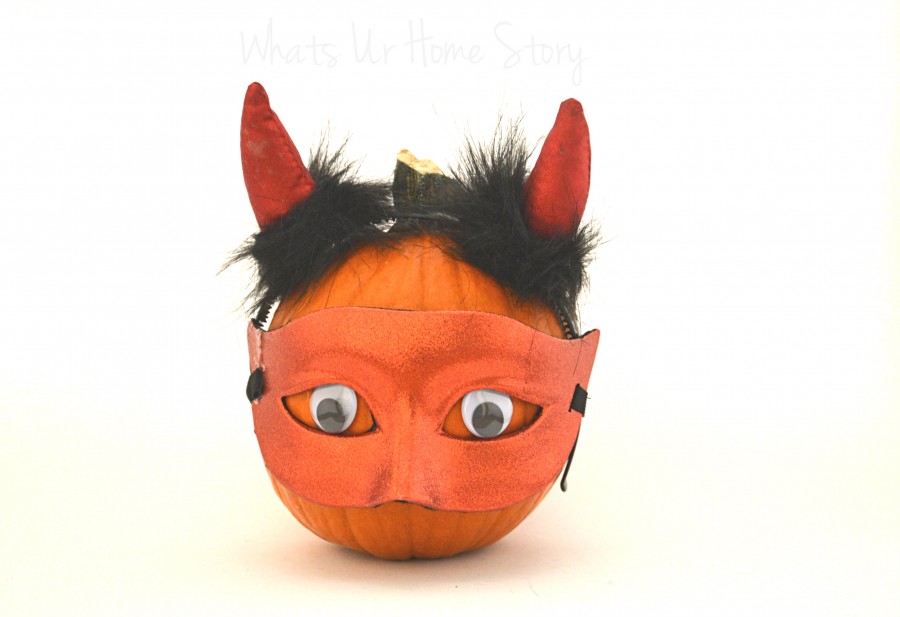 Finally our porch, nothing major just a little touch here and there. I had grandiose plans of adding these paper bats but just didn't have the time or energy for it.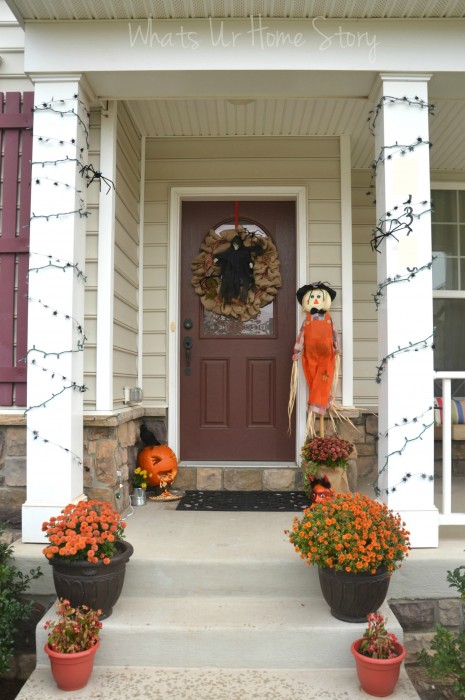 Hope you have a fun Halloween!