This is one of those too easy to make projects and is strictly for the elementary school set. Really, I was having such a hard time putting them together while my 5th grader was cranking out pipe cleaner spiders like crazy!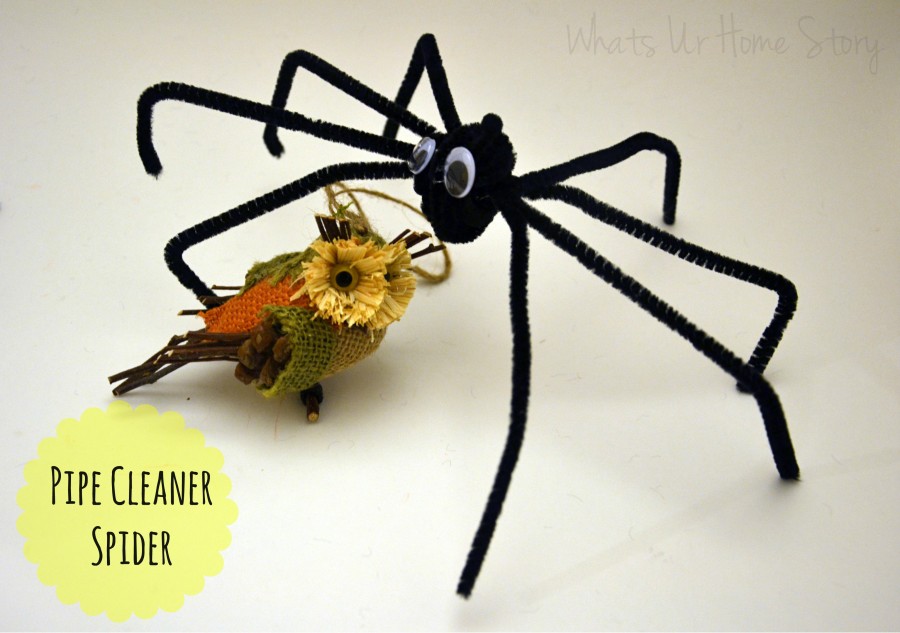 Materials
Of course you need pipe cleaners (6 for each spider), Googly eyes, and hot glue.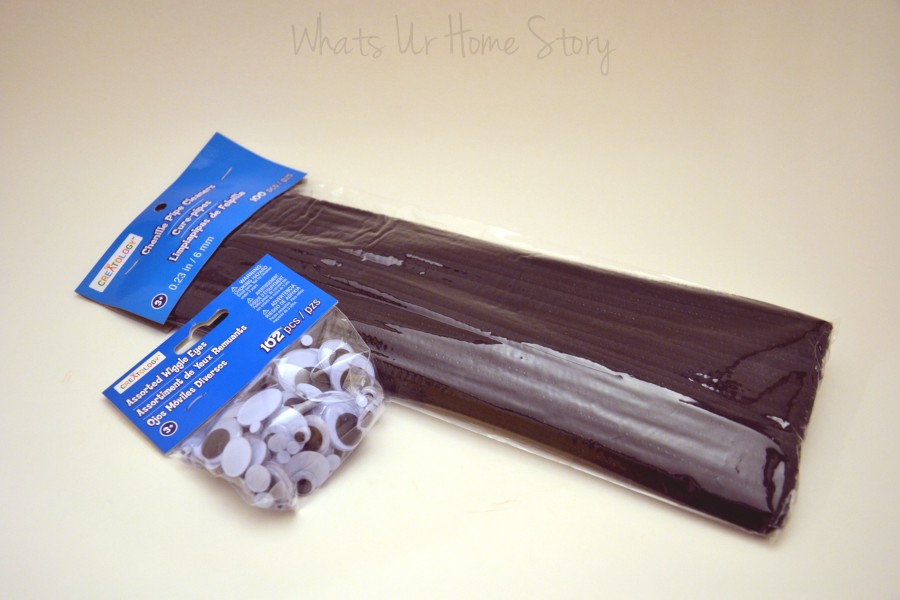 Process
Twist 2 pipe cleaners as in pic 1 to make a long strand. Roll this strand around your finger (pic 2) to make a coil. This becomes the body of the spider.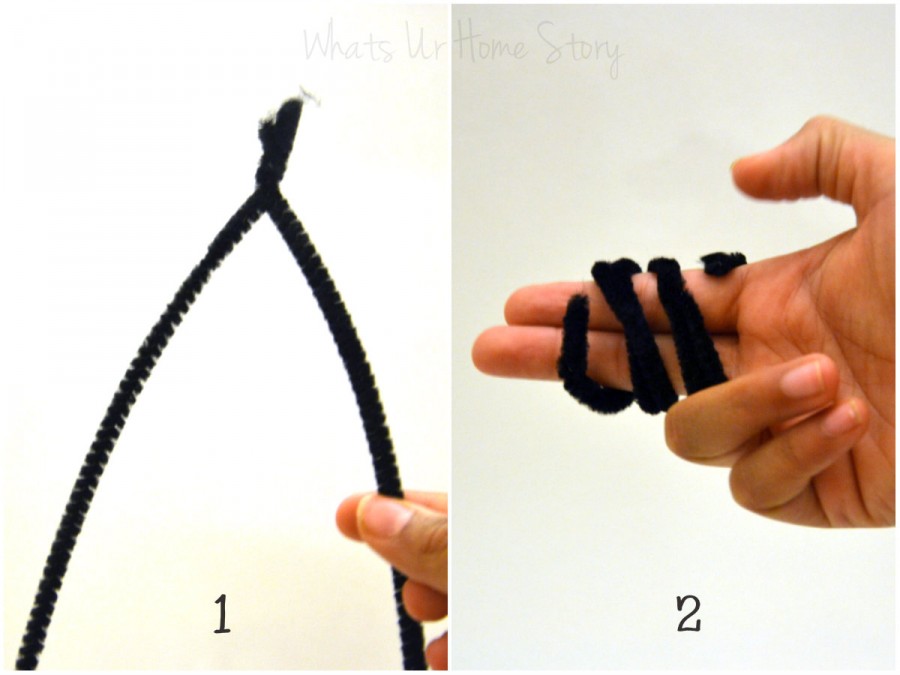 Pop out the coil from your finger and tuck both the ends so that they hold your coil in shape.
Take 4 pipe cleaners and twist once or twice in the middle as in the picture below.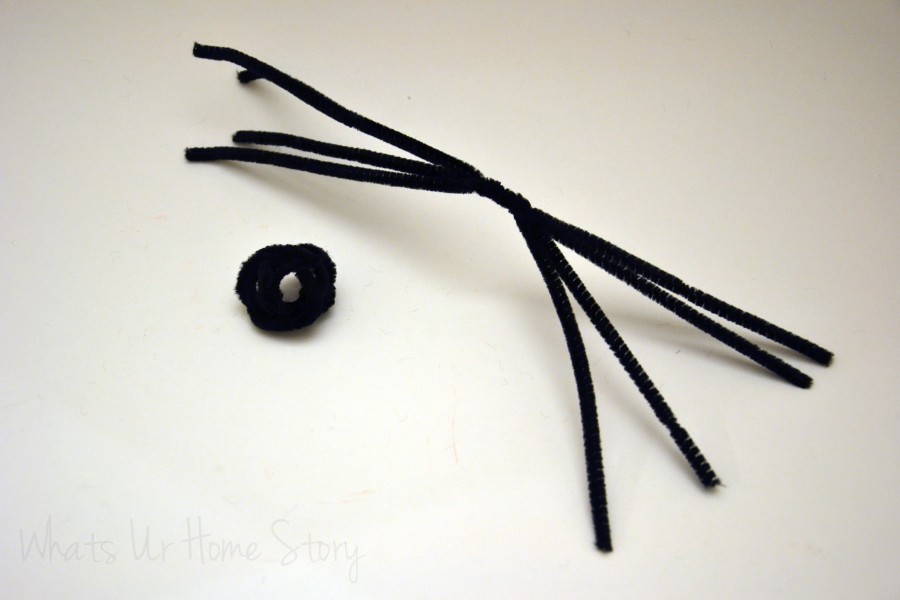 Now string the 4 pipe cleaners into the hole in your coil and shape your spider legs as you need.
Hot glue the eyes to the body.
And there you have it, our army of spiders.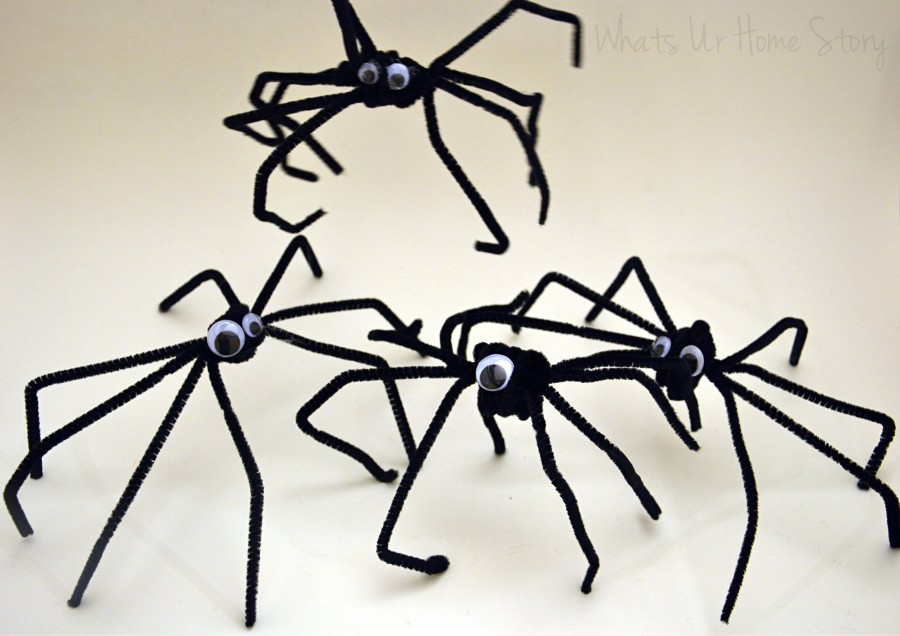 As expected the first place they invaded was my burlap wreath, 🙁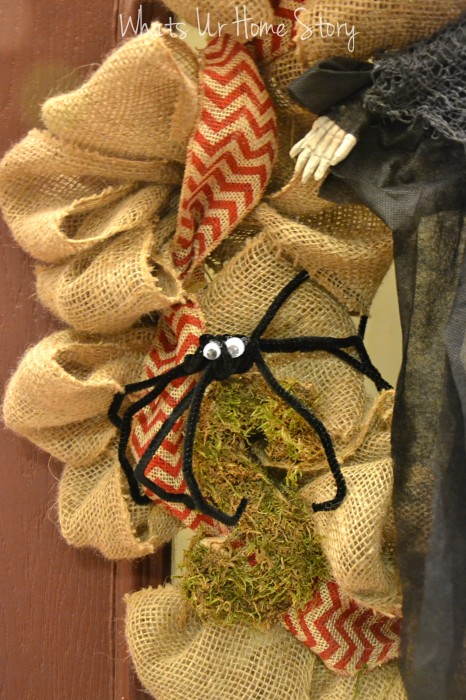 which of course has morphed into a Halloween wreath all of a sudden! Notice our one eyed wonder perched on top?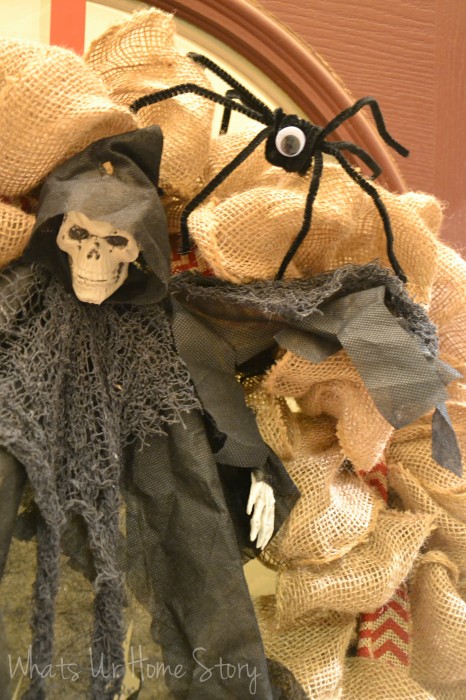 Even, Hal the Scarecrow was not spared!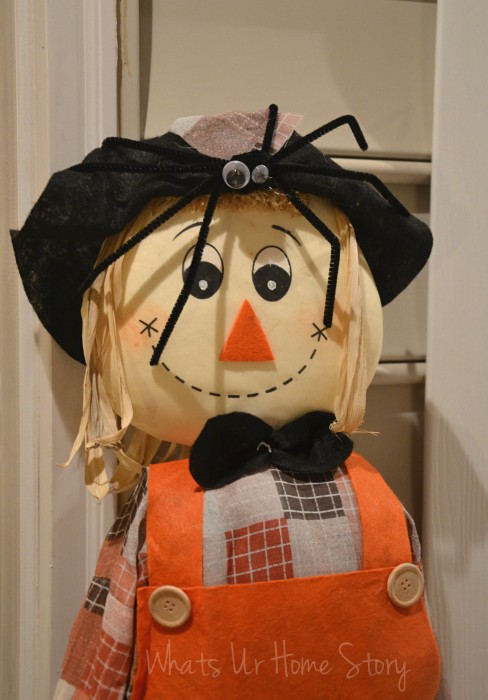 Are you all ready for Halloween?