If you are a regular here then you would've heard me mention Etsy quite a few times. For those of you wondering what Etsy is, it is an online website where you can buy and sell homemade or vintage items from around the world. Whenever I'm looking for something different that you can't find every where (especially jewelry) the first place I check out is Etsy. It was during one of these necklace finding missions that I realized I have never done a post dedicated to the awesome home decor products you come across on this wonderful virtual market place. Guarantee you, it is as addictive as Pinterest.
It's Fall y'all and who wouldn't want these Birch Bark Candle Holders from MyGardenGate as their holiday centerpiece?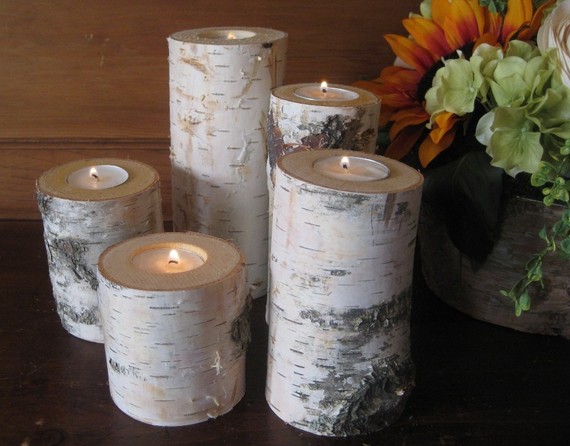 In the same spirit of Fall, I'm totally in love with this Handwoven Embroidered Chevron Turkish Kilim Pillow Cover from pillowsstore. I'm definitely gonna recreate this look some day.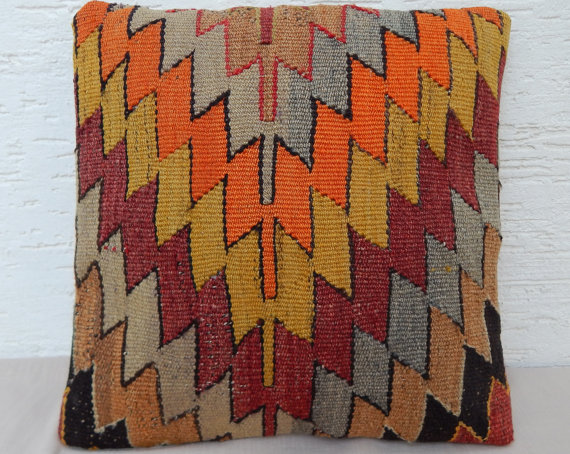 I know what you are waiting for. Hold on…one more find before we venture into, "Can I make the same thing at home?" category. 🙂
Aren't these Superman & Batman pillows (from BlueWhiteRed) adorbs? Reminds me of my comic book cork coasters.
Ok, you've got me this time. Y'all know me all too well by now to know that when I window shop I always gravitate to things that I can try to recreate at home. So for the DIY'er in you; an easy project if you have old license plates lying around (I know won't work for everyone 'coz in some states like NJ you have to return them when you move out of state). License Plate Tray by lahaine. Cute, huh?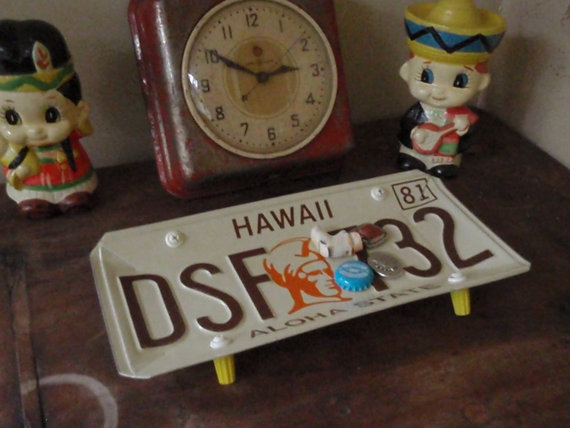 Another easy project with endless potential, map letters! All you need are some maps, paper maché letter (from the craft store), Mod Podge, and some time & patience. You can make your own versions of this California Vintage Map Letter from FleaMarketSunday.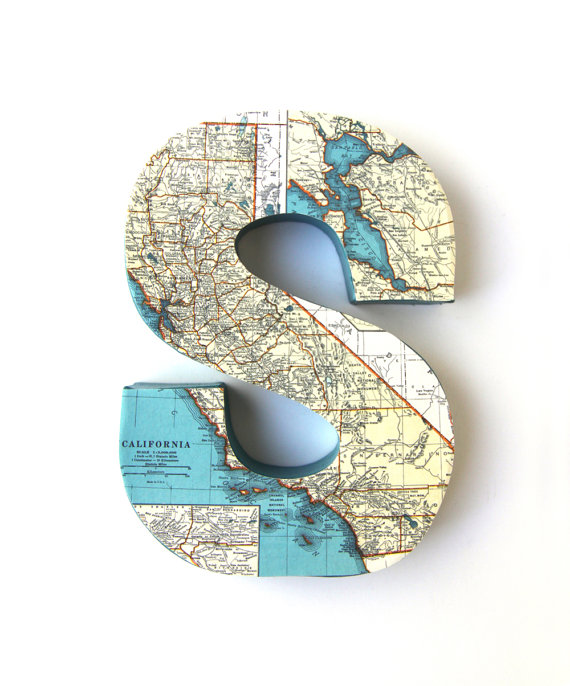 Do you shop on Etsy? What are you favorite stores?