Remember my experiment from February? Where I came across some clearance Spring bulbs at Walmart and planted them in the front porch planters to make a bulb lasagna planter? Well, this is how they looked in mid April.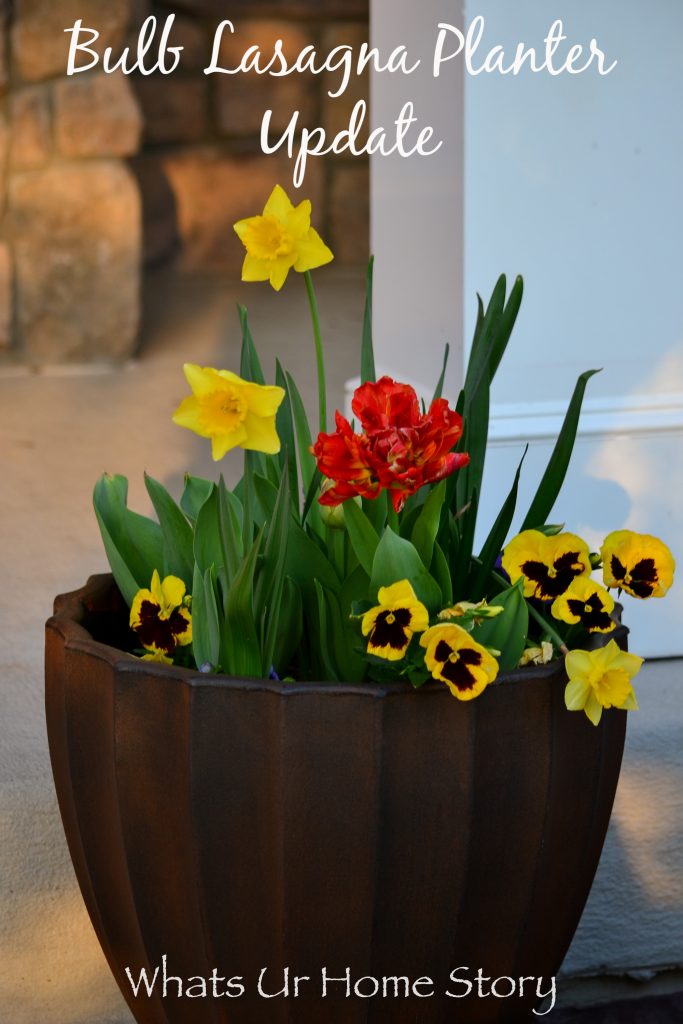 Here's a quick video of both of the planters. Unfortunately I had 2 different bags of tulip bulbs in each. So the blooms didn't exactly match but at least the color scheme was the same.
In addition to the bulbs I added pansies so that the planters don't look bare till the bulbs bloomed. This added an extra dose of color and layer to my bulb lasagna planter.
I really liked how they turned out and am definitely going to try a better version, aka. one that includes alliums, daffodils, tulips, and grape hyacinths in the same planter next year. Hopefully I'll remember to plant it in the Fall itself!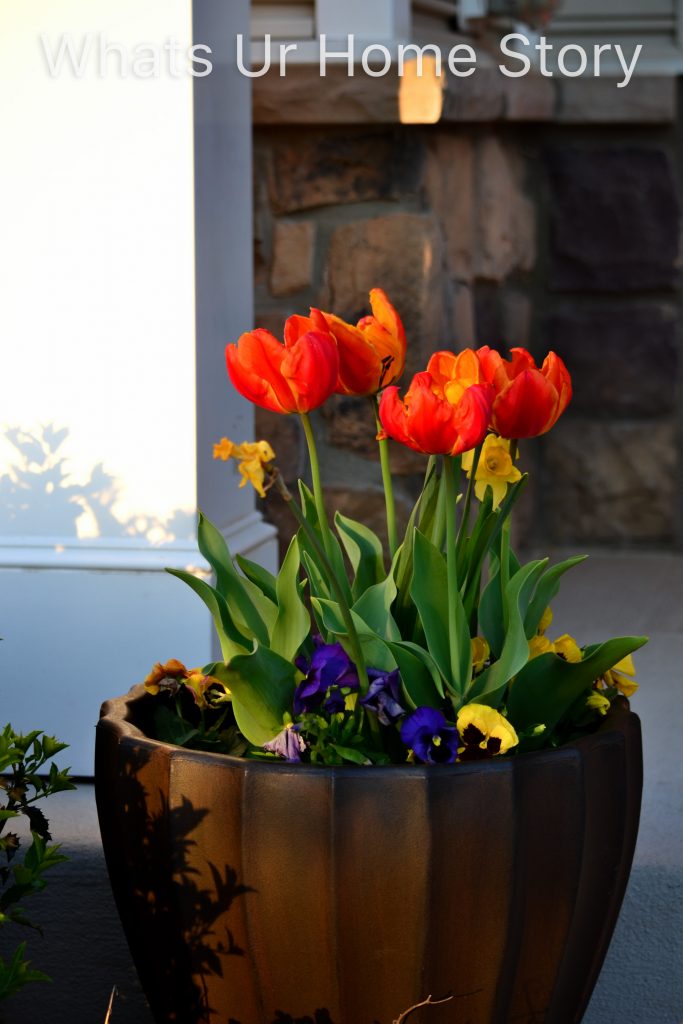 Now, the tulip and daffodil blooms are all done but the leaves still look pretty. The pansies are going strong though. So I added some alyssum seedlings that I had winter sowed to both the planters. That should add more interest till the daffodil and tulips leaves wilt. I'm planning on keeping the bulbs in the same planter and see if they come back next year.
Have you tried this bulb lasagna method? What do you do with the planters once they are done blooming? I've heard a lot of folks just pull the bulbs from the planters after blooming, plant them in the ground, and start new next year. Do you really have to do that? Won't they perform well next year as well in the same planter?
How is your Spring garden coming along? What plants do you have in your planters? Do you grow perennials in planters? Do they come back bigger and better in the planter as they do when they are in ground?