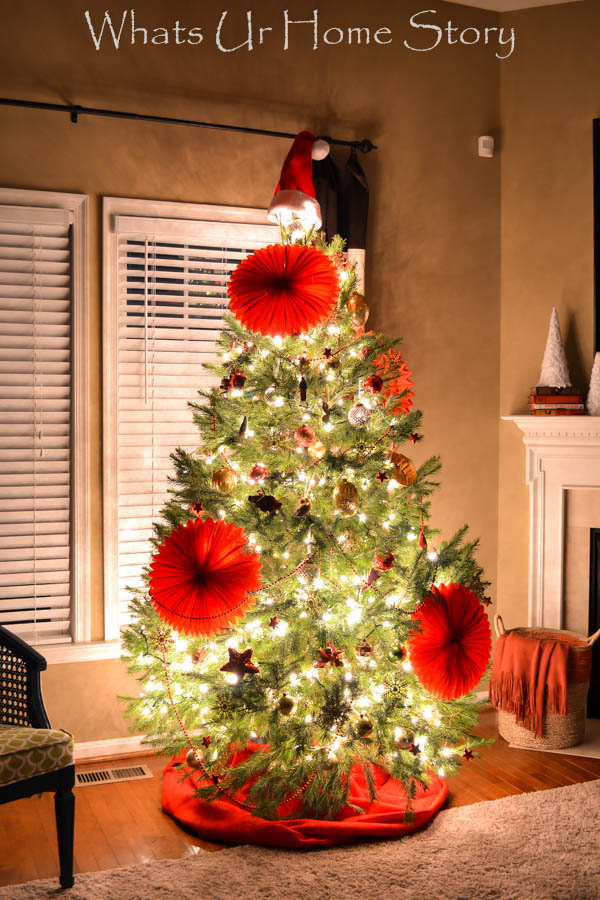 You have seen bits and pieces of it in posts and on social media. Here it is in all its glory, our first live tree…….our 2014 Family Room Tree. We like to call it the Eclectic Christmas tree 'coz well it is eclectic. There really was no theme this year. We just decked it up some old ornaments, DIY'd ones, and new ones.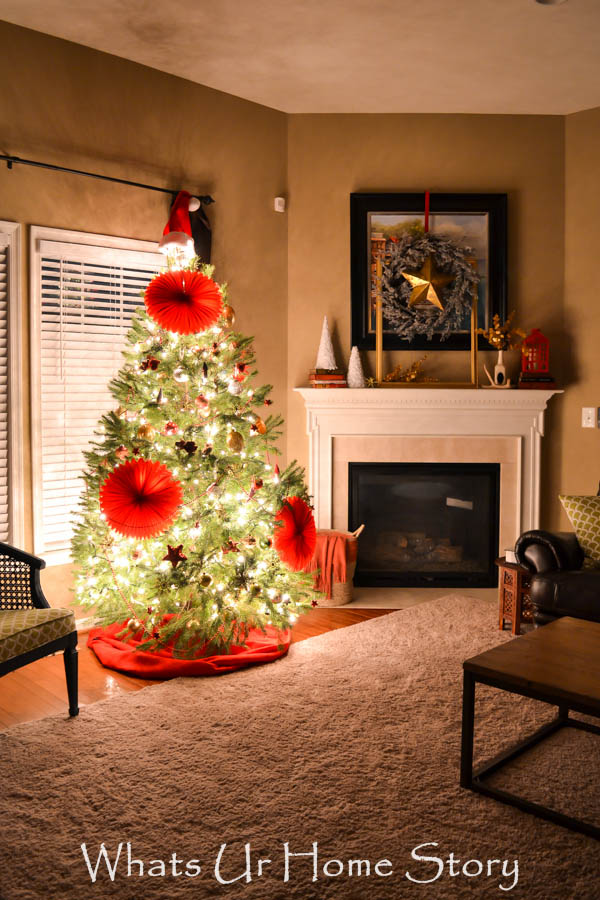 It is an 8 ft Douglas fir. The needles when crushed give a sweet fruity fragrance.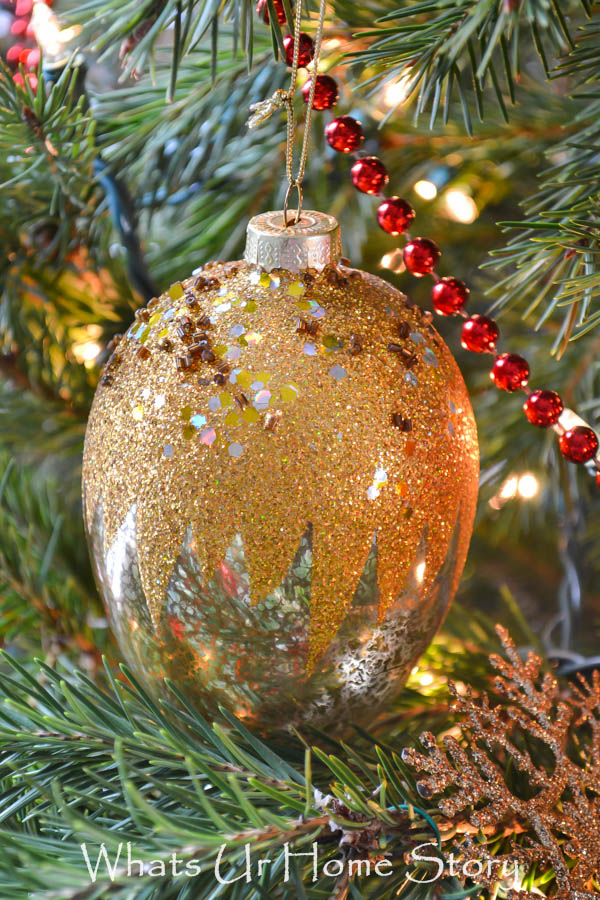 Though we love the fresh pine smell and wonderful shape of the tree I'm still on the fence about the live tree and am hoping that I can keep it alive till Christmas (we got on the Thanksgiving weekend).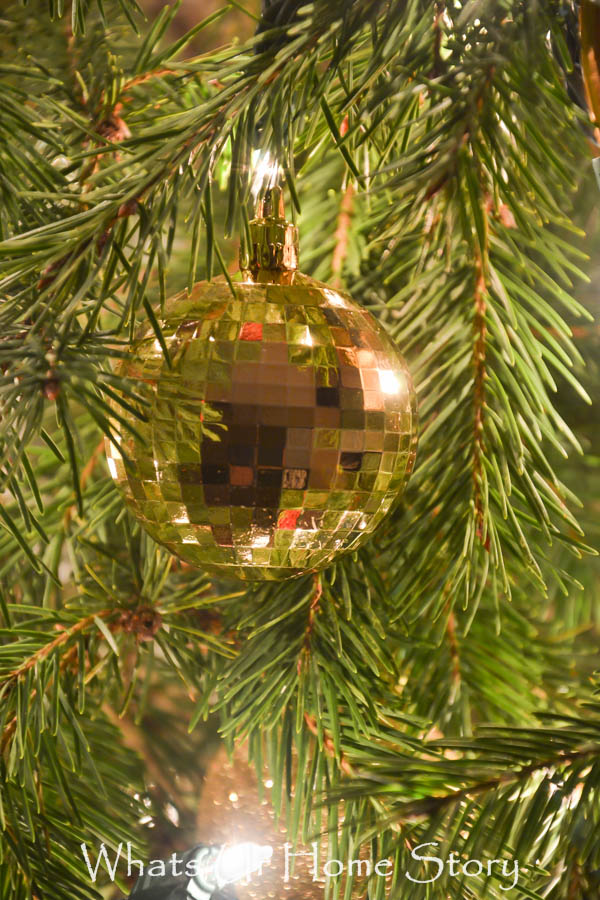 Remember the bird wine cork ornaments from last year? They look so cozy and at home in the live tree, like they always belonged there!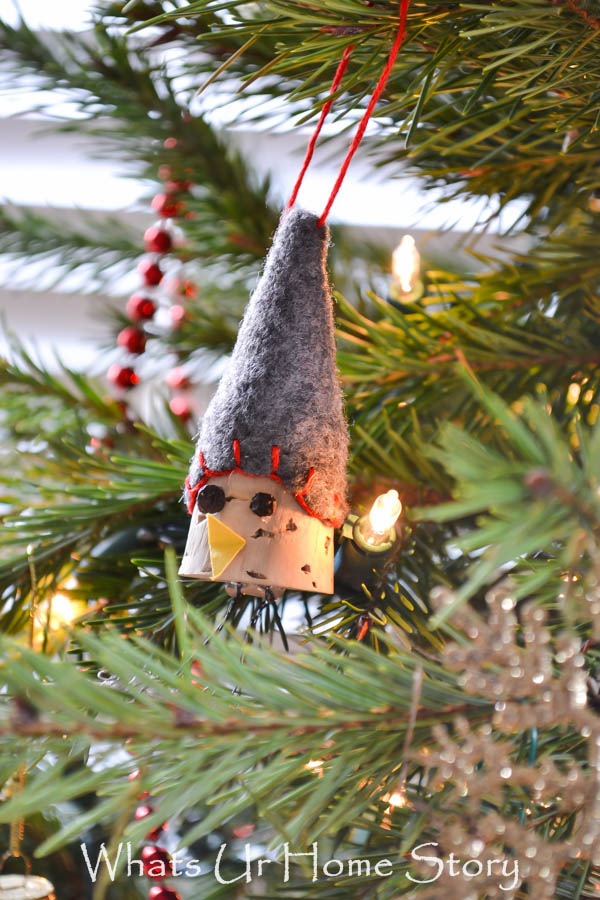 And then there is the Egg Carton Holiday Amaryllis ornament, again from last year.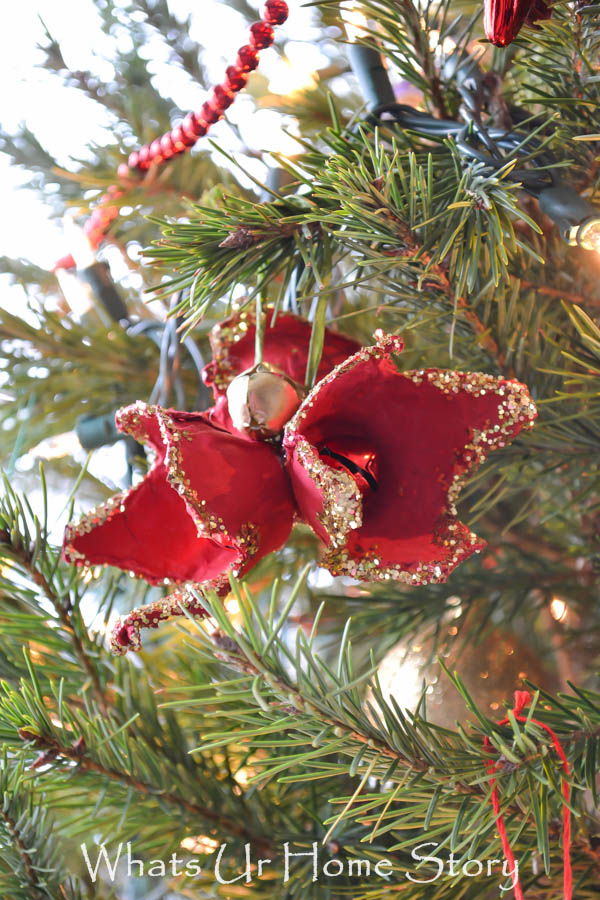 As you can see the tree sports everything from rustic, glitter, glam (disco balls), handmade, and even mercury glass ornaments.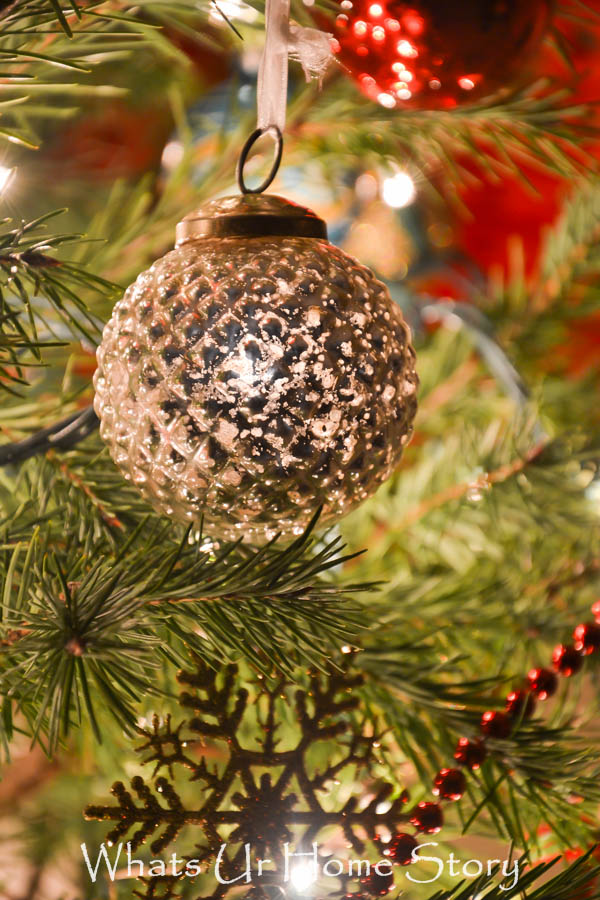 The giant Red fans are paper party decorations that I found on clearance at Michaels over the summer. They were like 20 cents each and I was like, "They are red and would make for tree decor". What do ya know our tree had kind of an empty spot right where the bottom red one is! Doesn't it do a fabulous job of hiding the spot?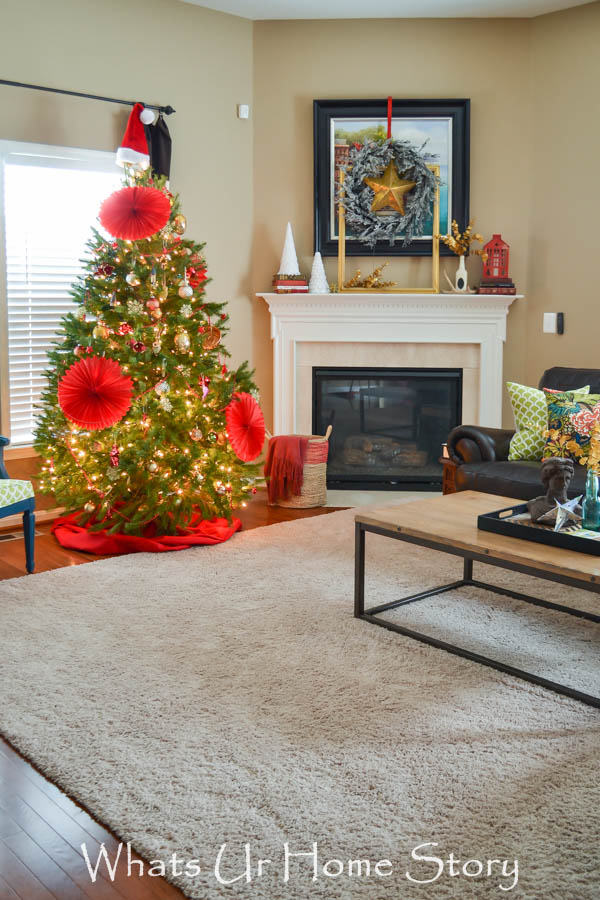 The tree skirt an extra piece of Felt that I had bought last year to make Red Christmas trees (like the while ones you see on the mantel) but never got around to it. I just wrapped it around the tree. For the tree topper we thought it's be fun to go for the unexpected Santa hat.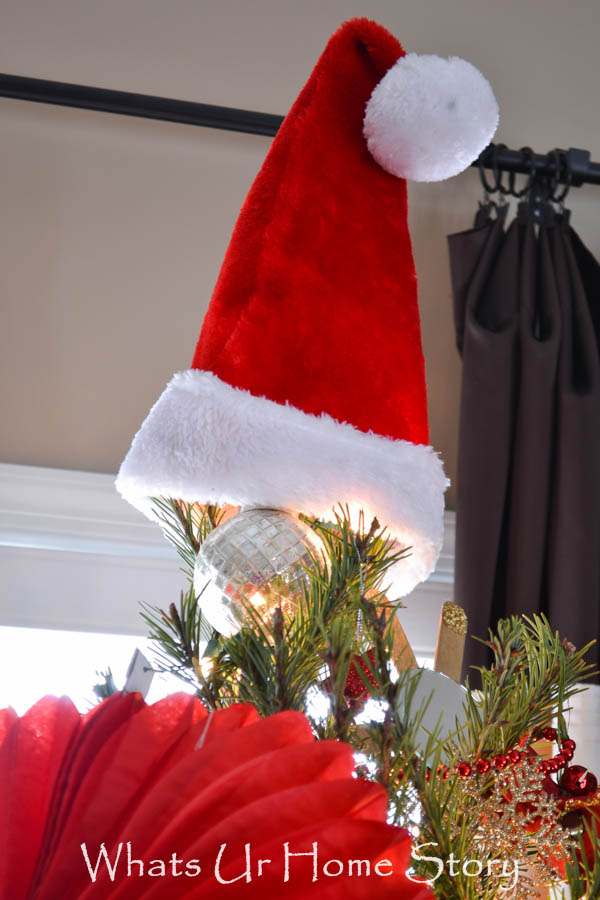 As with the kids' tree the dominant color is Red but given my love for all things Red you guys already expected that….didn't ya?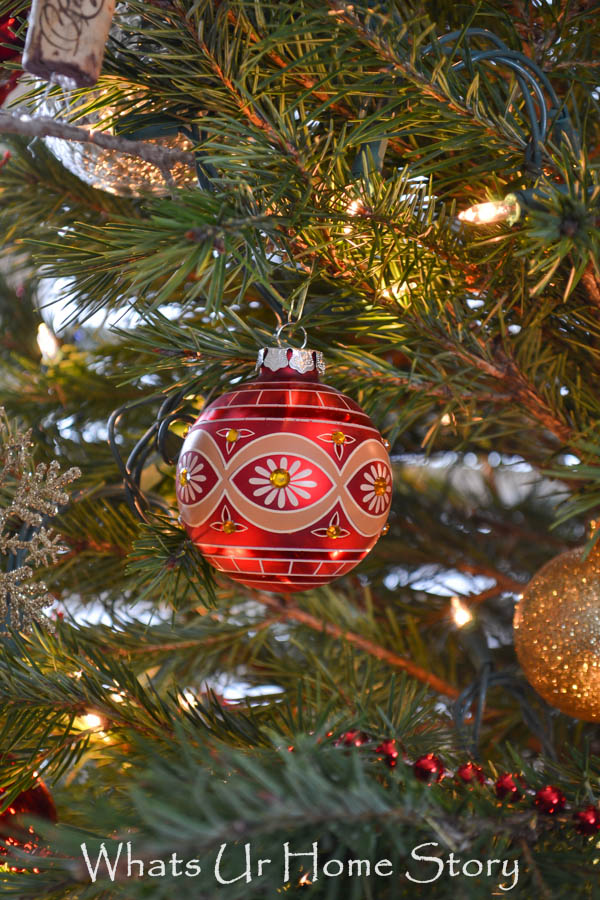 Can't leave you guys without a shot of our favorite ornament of this year, the polymer clay state ornaments.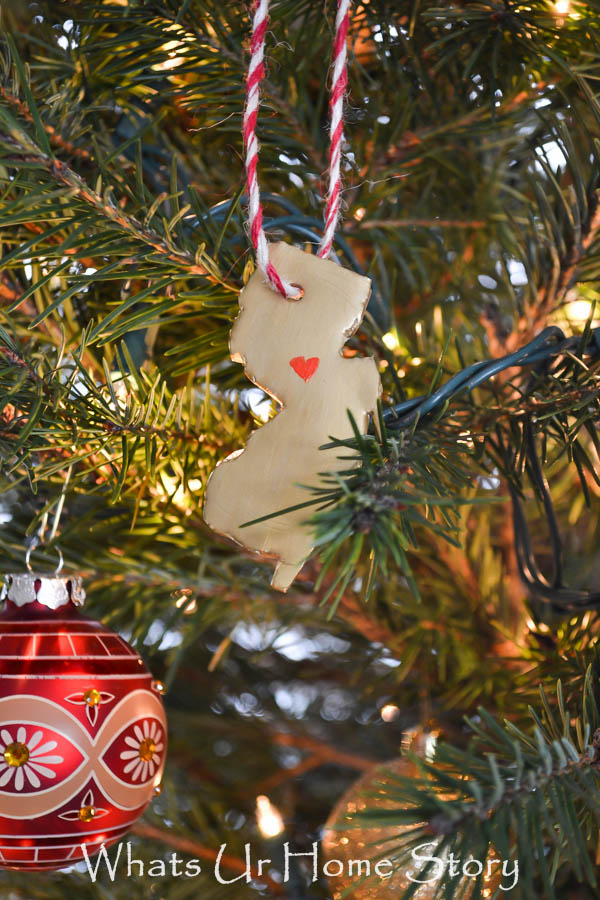 We've always had the tree out front in the living room so this one in the family room is a nice change. Just love how much warmth it adds to the room that we use all the time.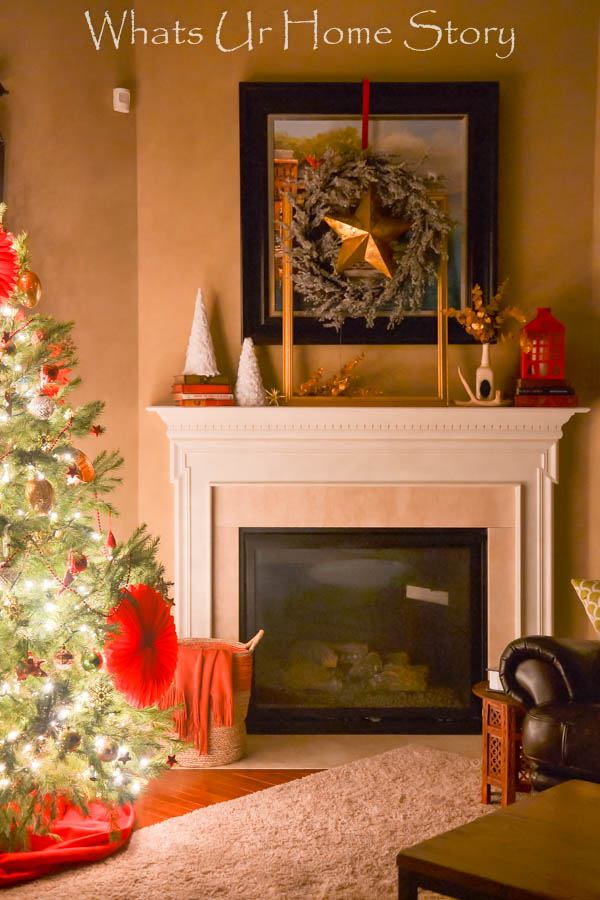 Which room do you keep your tree in? Do you have a live or fake tree? Any live tree tips?