Hope y'all had a great weekend! Ours was kinda crazy. We made a quick trip to Jersey to meet a few friends. Though hectic, it was really nice catching up with all of them. The kids too had a blast as they got to meet their friends. On the home front, I've been moving things around the house as usual. Nothing major just a few small changes here and there. Pillows, vases, accessories tend to move around the house all the time.
These changes though small, pack a lot of punch and can make the rooms look fresh again. The best part, it costs you nothing as you are shopping your own house. So I thought I'll dedicate this week to the changes I've made. You can expect a lot of pics and less talk.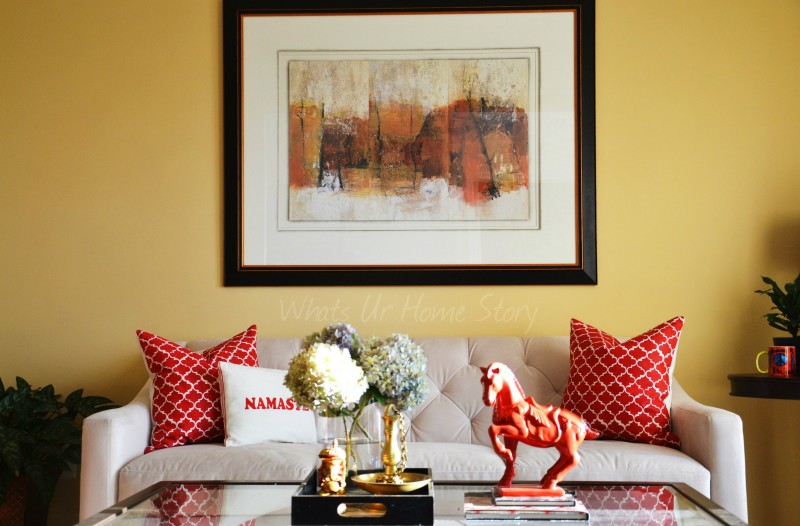 The moss terrarium is on its way to the kitchen island while stenciled pillows and the 'Namaste' pillow made their way from the family room to the living room.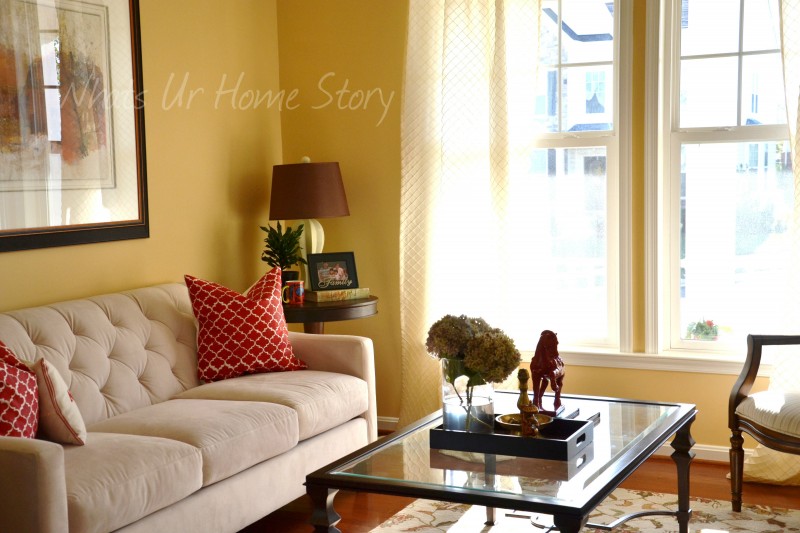 The cup on the end table was the kids' contribution while I was busy painting the plate for the plate wall.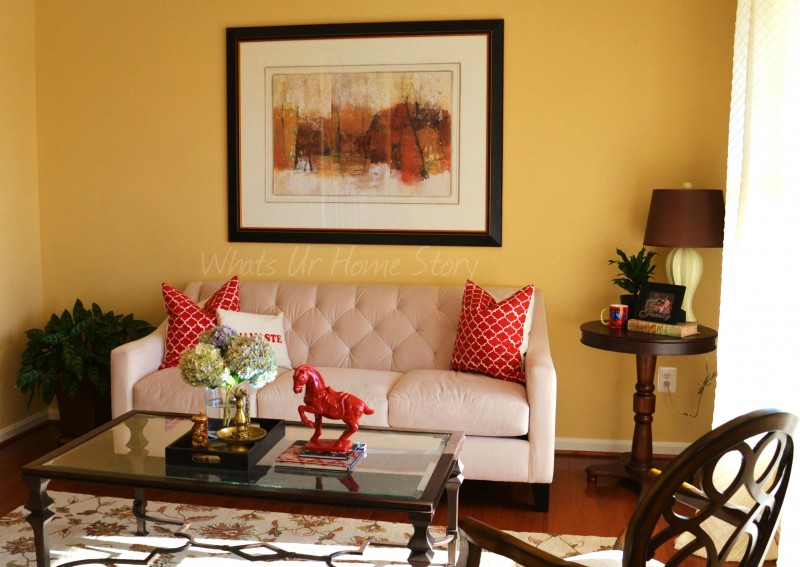 The hydrangeas on the table are from the backyard. For the first time ever I'm trying to dry hydrangeas (that's why it is all faded). Heard that the best way is to let the water in the vase dry by itself. Will keep ya posted.
The Ganesha is part of my collection that was on the floating shelves in the family room.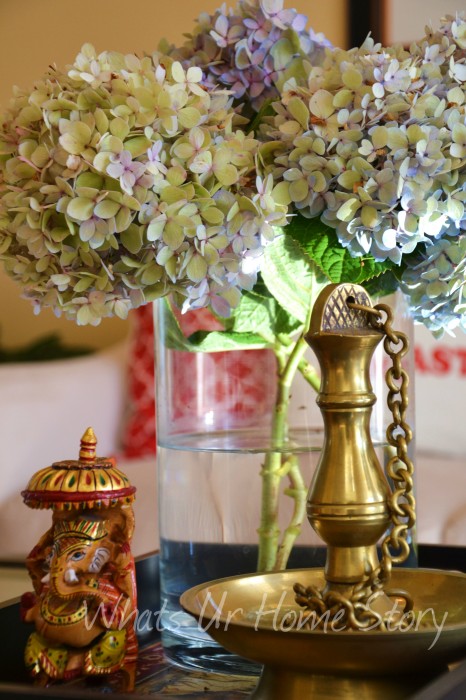 I'm really liking the red pillows on the white couch. Maybe they are here to stay.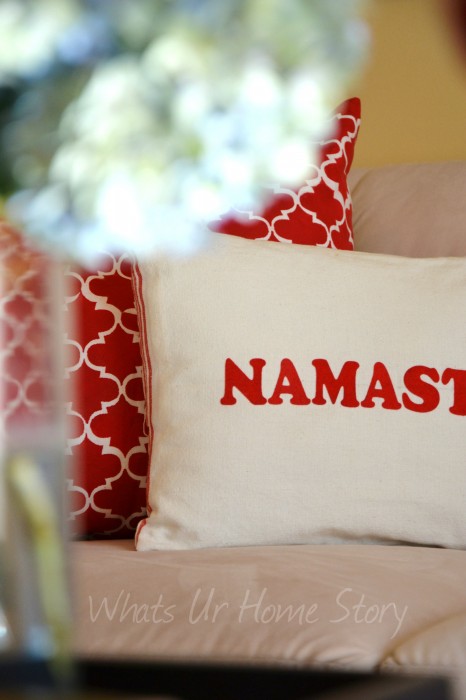 Here is the zoomed out view of the room. Still looking for an end table for the left hand side of the couch.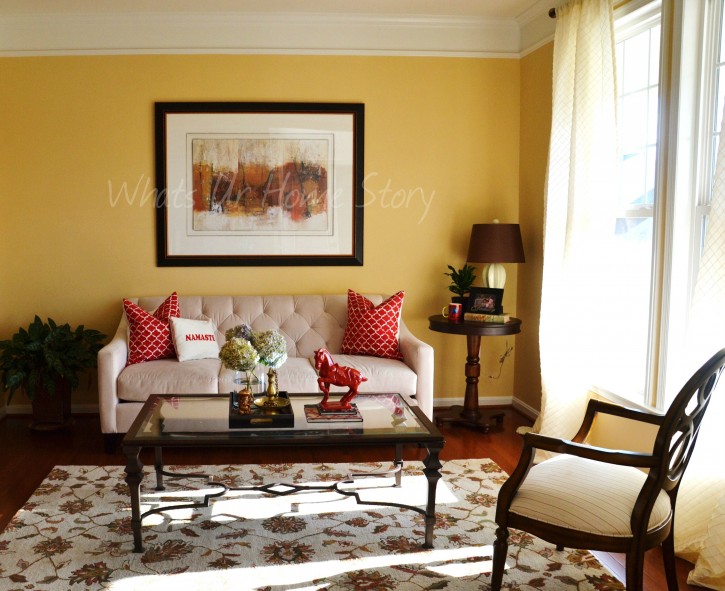 You guys already know how much I love my red Chinese horse! How can I leave you without a close up shot of this guy?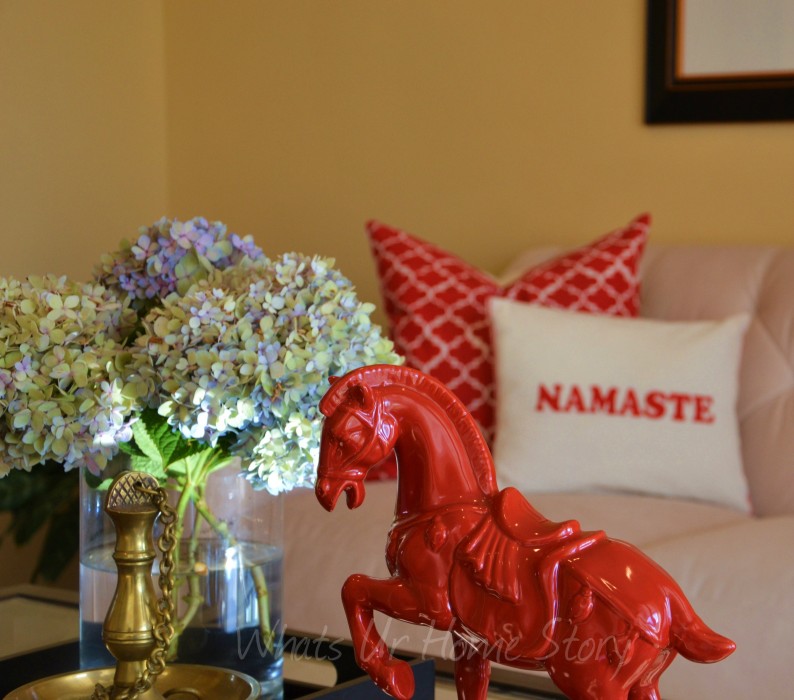 Do you keep moving things around your home too?