Remembering all those who were affected by the horrific tragedy on 9/11. This day will never ever be forgotten in our household. 
**************************************
I'm not big on decorating for the seasons. Mainly because I just don't have the time nor do I want to spend much on seasonal decorations. I try to get my seasonal decor fix by adding some subtle touches that can be easily switched/discarded/stored as the season changes. With this latest rearranging adventure I guess we've come a little closer to fall.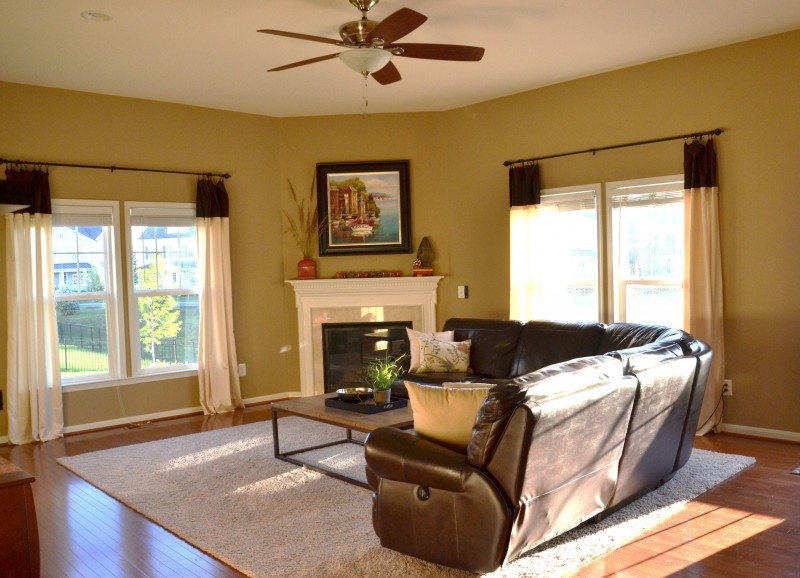 As you can see the very summery sea painting is still up on the fireplace wall. So no….we are not ready to embrace fall in full swing yet. It's so hard to let summer go! It is my favorite time of the year, irrespective of how hot it is outside. I guess growing up in the tropics does that to you! By the way, the room is still a work in progress, need to get additional seating, side tables etc. The view from the other side;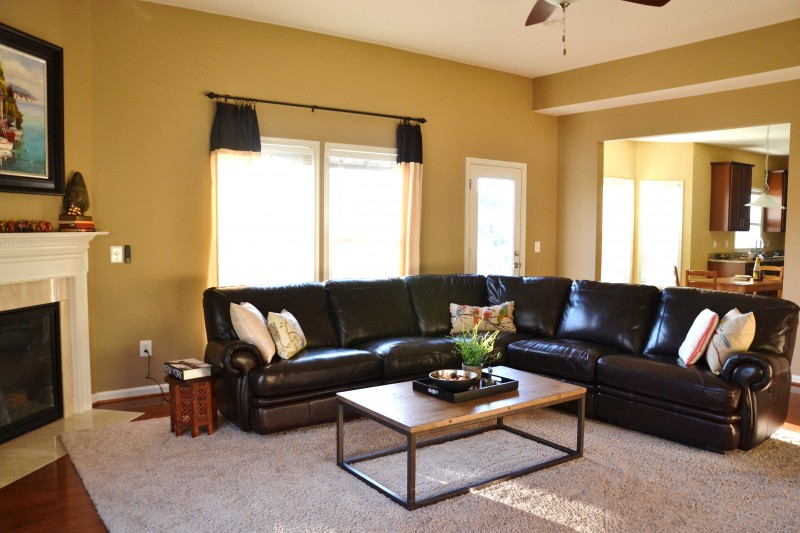 Breaking down the changes; the red vase switched sides and now holds a bunch of wild grass that I found in the bushes around the yard. The pillows on the couch are all from the living room (I just switched them).
The colorful elephants are actually doorway decorations that I bought in India years ago (you can get these at Home Goods too). These guys used to live in my capiz platter on the family room coffee table, which has been stored away.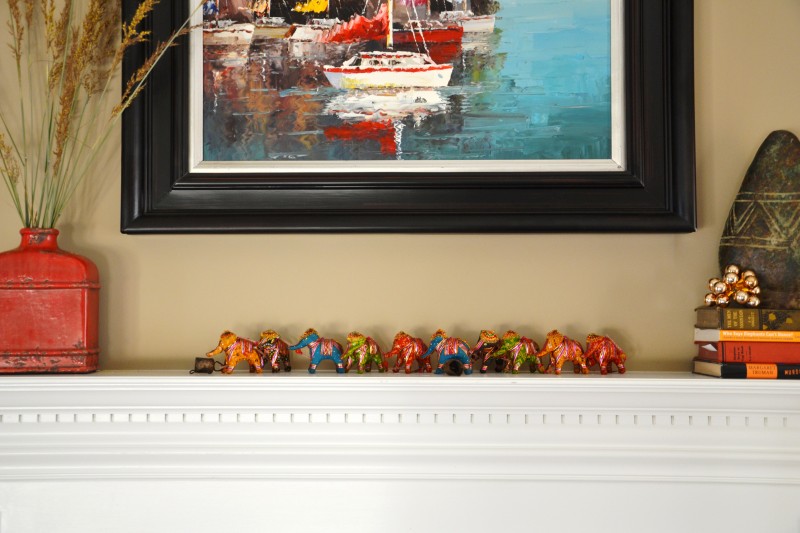 On the other end are some vintage books (mostly in fall colors) that were in the crates in the office room and the foyer.
The vase or the finial kinda thingy also used to be on the crate in the office room. The golden balls are a bunch of Christmas ornaments wrapped together (that I got on 75% clearance in Jan from Micheals).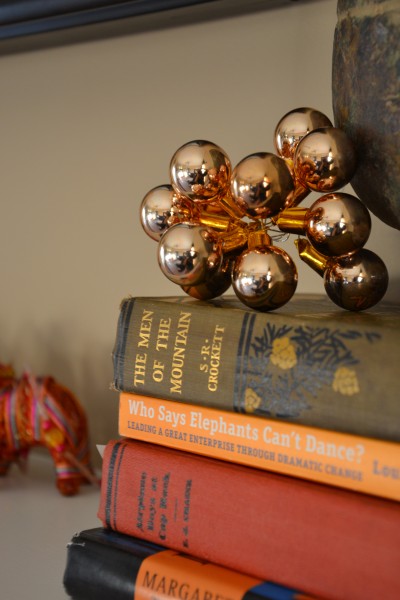 See the title of the second book? Couldn't be more apt! Total accident.
On the coffee table is a Goodwill tray ($1.96) that I had found a few months ago and forgot to share with you guys. The wiggly fake grass (from IKEA) was from the powder room. The baby vintage iron  from our friend's store, Its Bazaar at 21st Street, also found its way to the tray.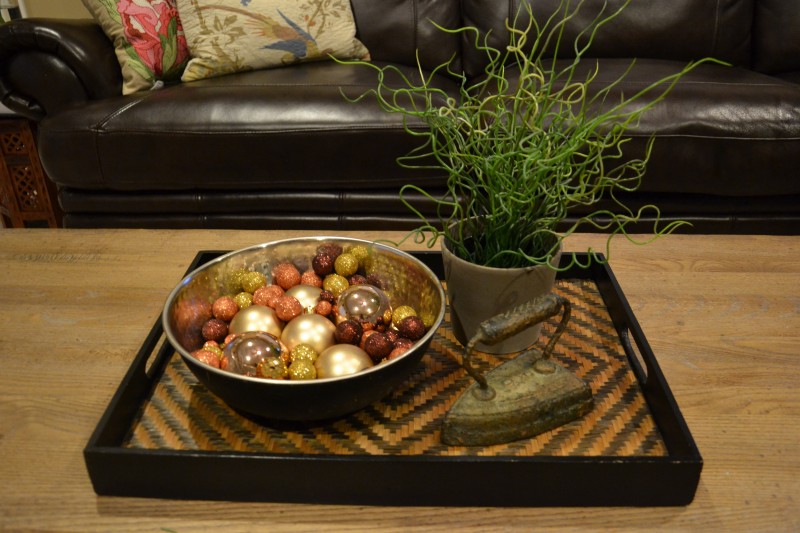 A bowl ($1.50 from Marshalls on clearance, again another find that I forgot to mention) filled with more Christmas Ornaments in different shades of browns and gold echo the colors of fall.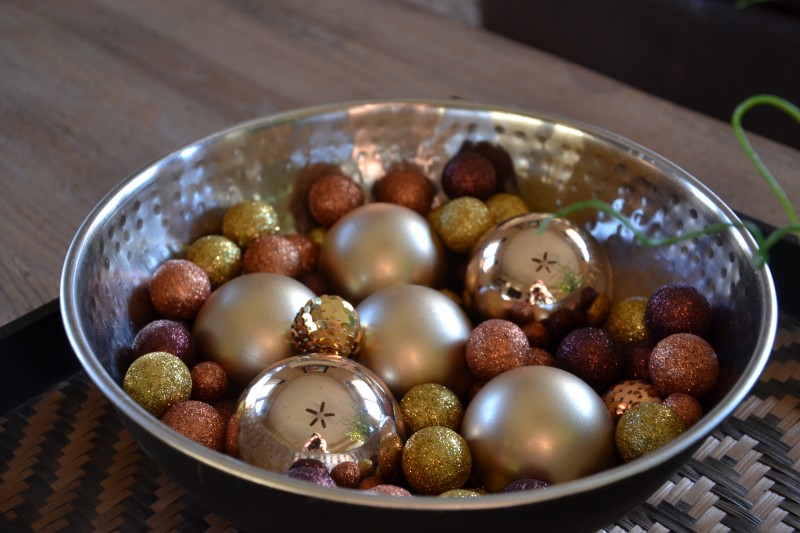 How do you bring in fall into your homes? Do you go all out?
PS:One more day for the giveaway! Enter to win a $50 Royal Design Studio Stencil!