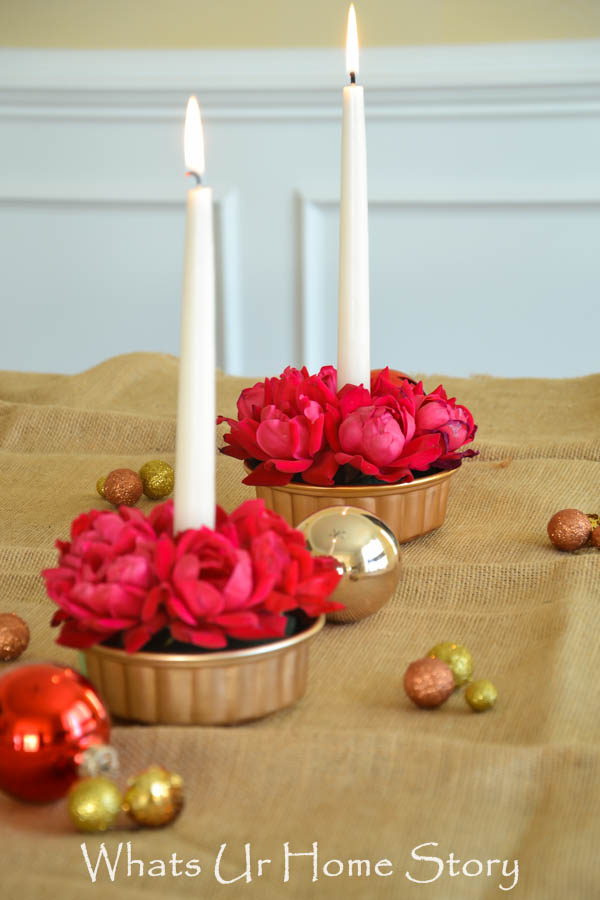 How have you all been? How's your holiday prep going? We finally had a free weekend where we caught up on much needed family time and finished up a lot of chores from the pre-holiday clean up list. Love it when you have one less thing to worry about in the middle of all the holiday hustle and guests. Today I have one such project, a simple holiday centerpiece that you could make ahead of time (stays fresh for 4-5 days).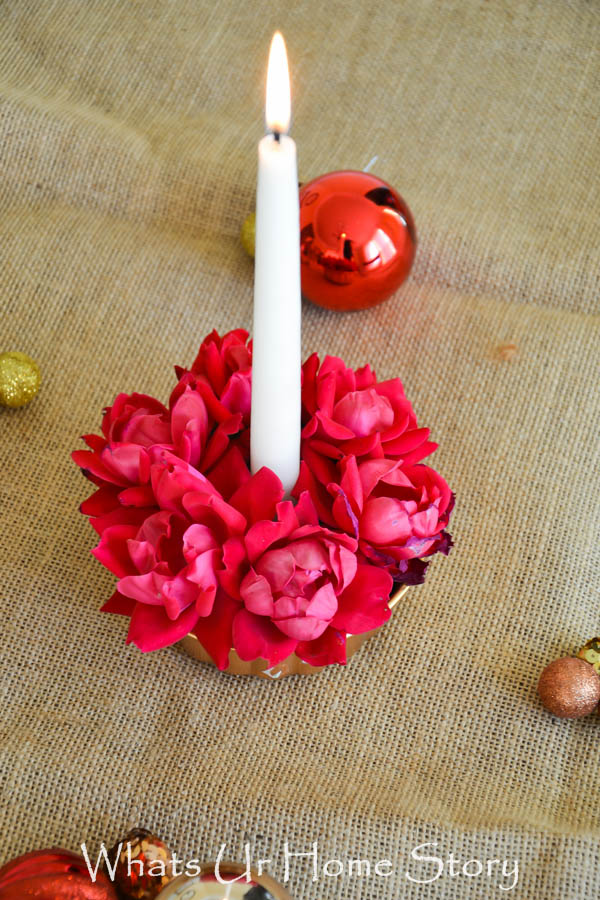 To make these beauties you'd need;
Wet Floral Foam – Michaels Pretty containers – I used the vintage
Jello Molds
for these before I made them into ornaments Roses – These were the last flowers from my knockout bushes Knife A big bowl to soak the foam in Candles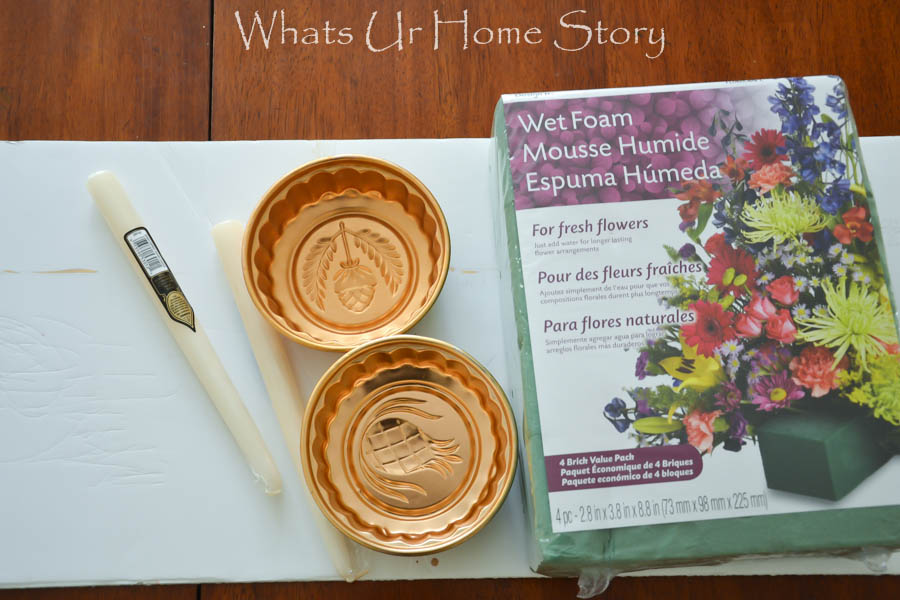 Method
With a knife cut a square piece out of the wet foam to fit the circumference of your container.
The foam is pretty thick, the size of a brick. So if you are using shallow containers like me you'd want to split them in half along the thickness.
Now trim the edges of the foam so that it will snugly fit inside the container.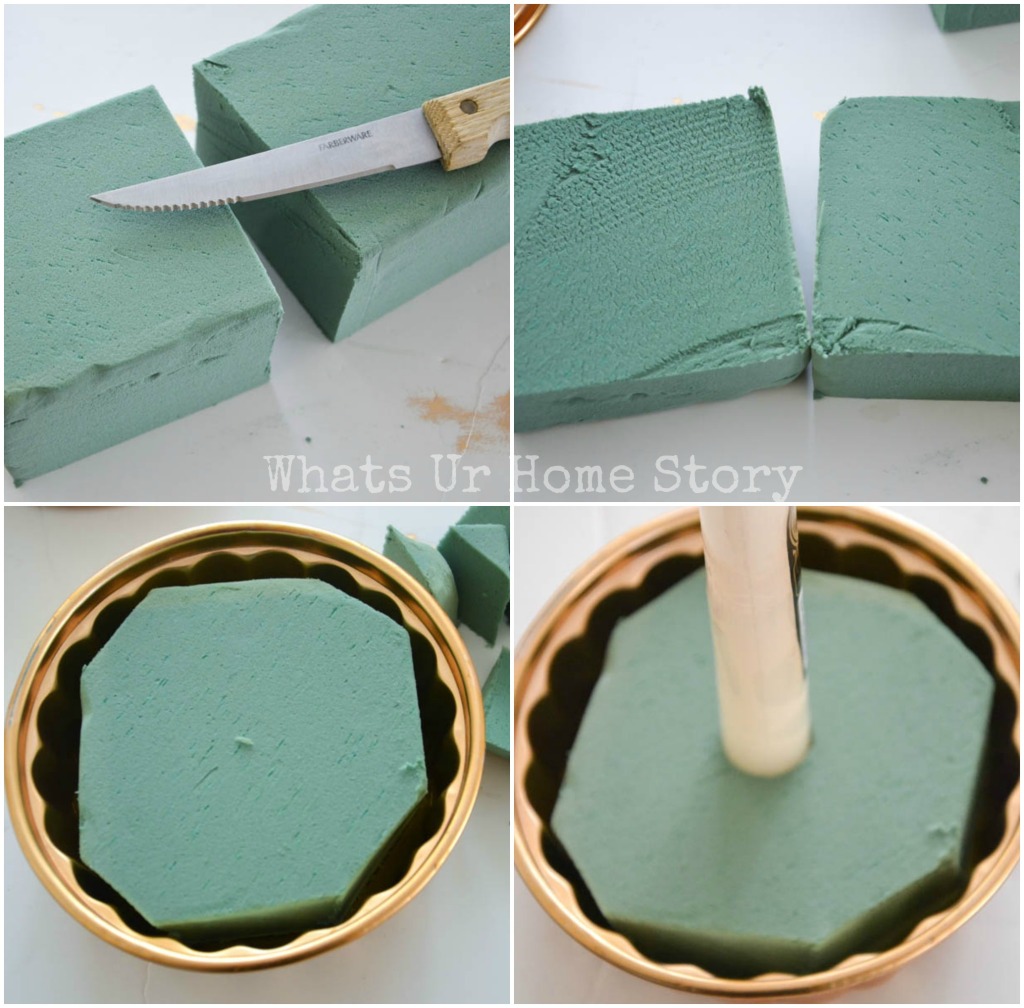 Press the candle down gently into the center and take it out. The foam is very soft to touch so you'd need to be pretty gentle while working with it.
Soak the foam in a large bowl filled with water till it sinks to the bottom or according to package instructions.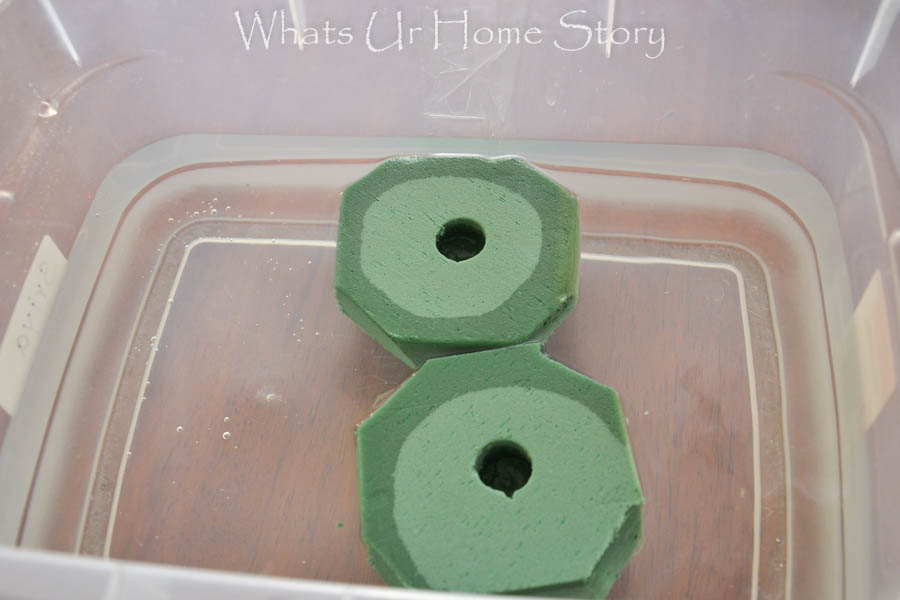 Return the water soaked foam into the container and place the candle back.
Cut the rose stems about an inch taller than the height of your container. We'll be placing them at an angle into the foam so the extra height will help cover the edge of the container.
Gently poke the flowers into the foam.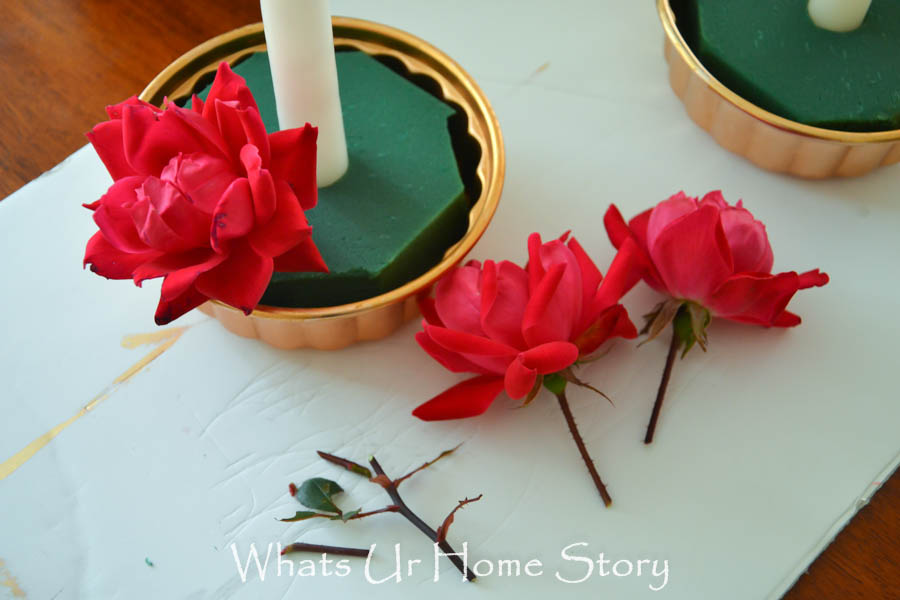 Depending on how full and thick you want your arrangement to be you could add more layers.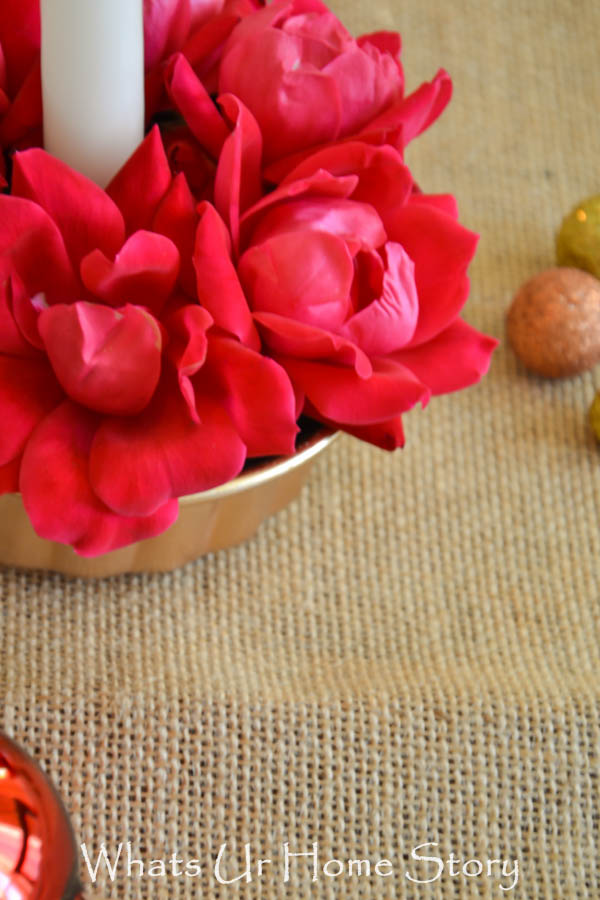 A trio of these on the your holiday table with a sprinkling of ornaments in different sizes is all you need to set the festive mood!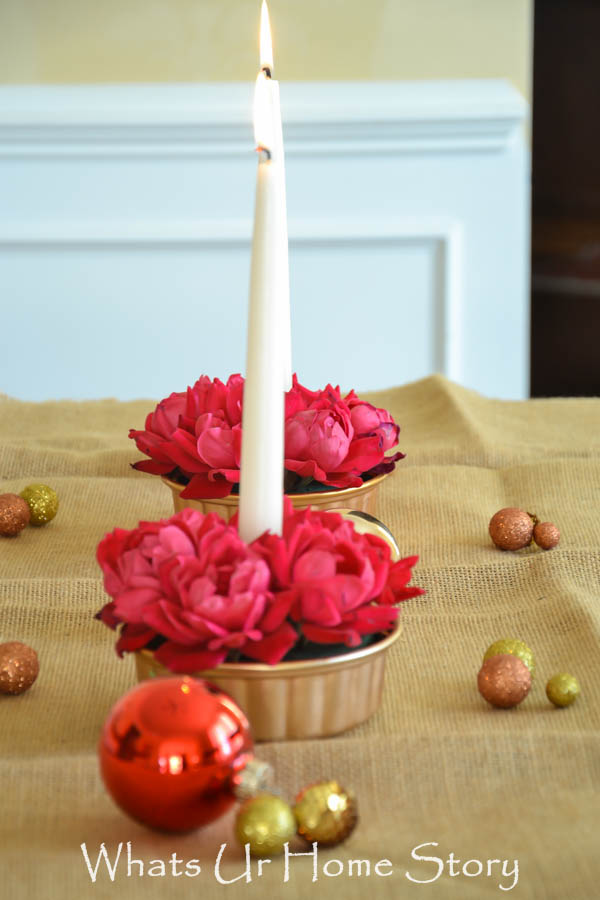 How do you decorate your holiday table? What are your favorite tips for simple holiday centerpieces?