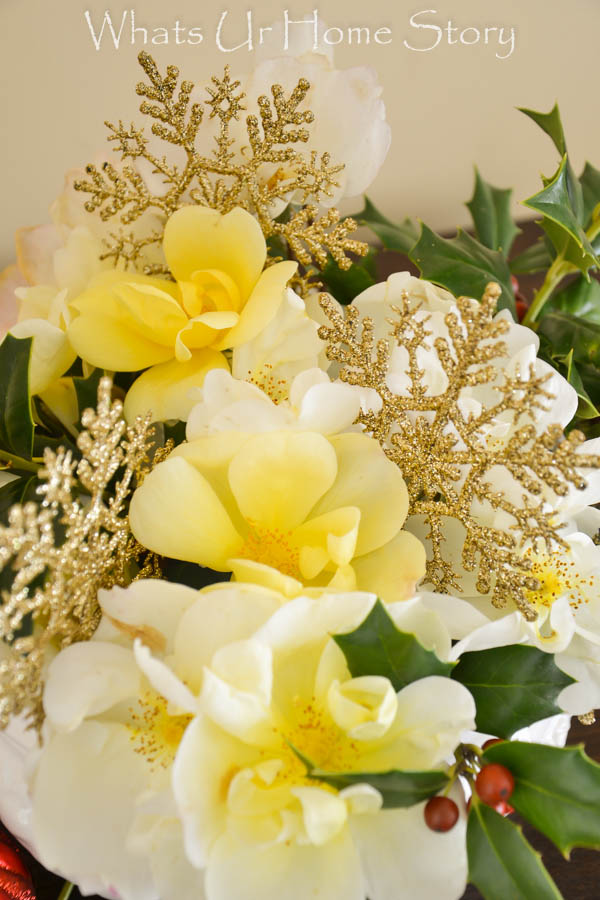 It is the season of being busy……and if you know me I like to keep things simple, easy, and budget friendly. The last one being so very important especially after a pretty big Black Friday shopping weekend. 🙂 So here's a quickie holiday flower arrangement for ya put together with flowers from the yard and ornaments I had on hand in under 10 minutes.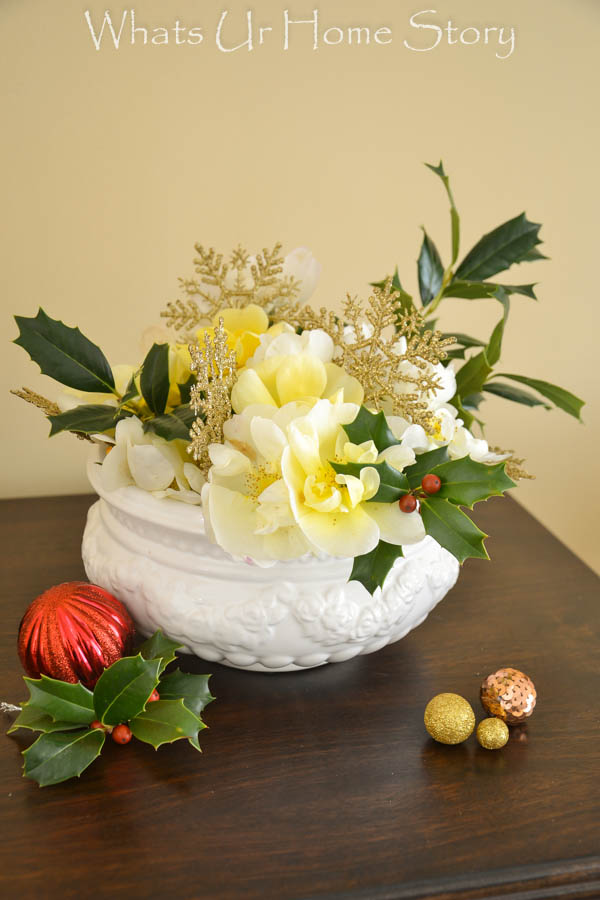 Actually this floral centerpiece was a last minute effort to salvage whatever I could of my knockout roses before the first frost hit. Hard to believe that these pretty flowers graced my garden just a couple of weeks ago! Now all I have in its place are wilted bushes and frost burned rose buds badly in need of a prune. 🙁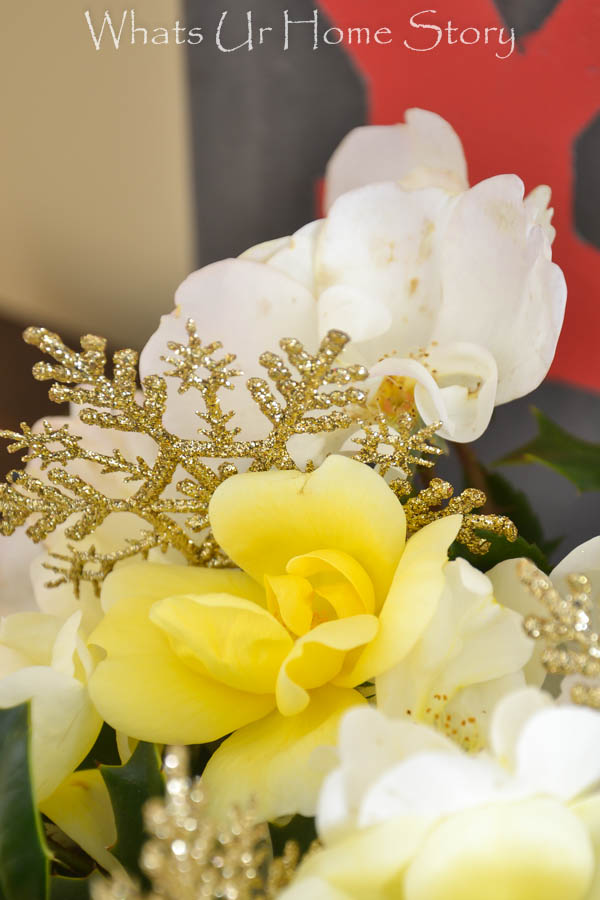 You know, till the day I brought these beauties inside I never realized knockout roses could smell this great. Don't know if it was the onset of the cold weather or just the fact that I haven't paid much attention to them before (the dark pink knockout roses always tend to catch my attention)  even the yellow seemed darker than ever!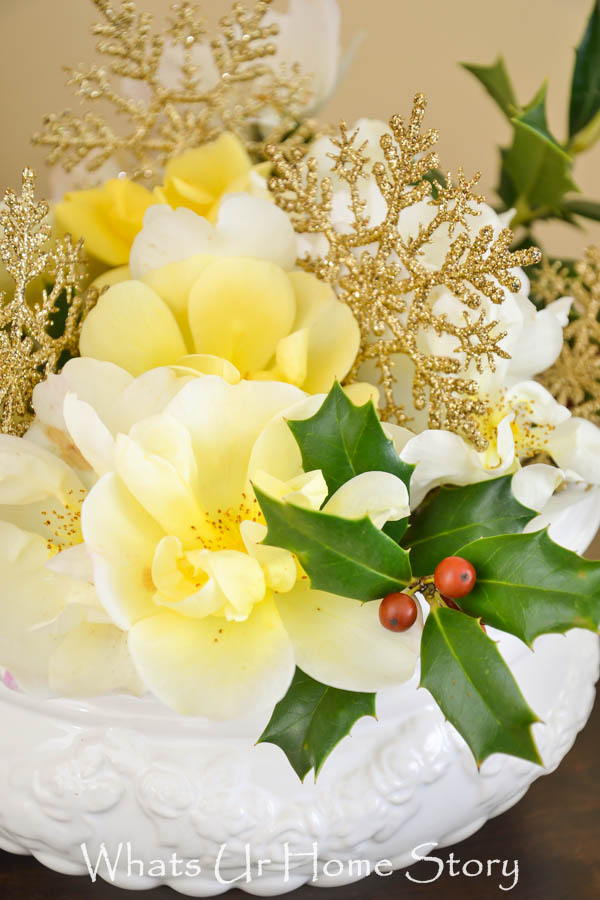 Again all I did was arrange the roses and a few holly branches from the bushes around our porch in a pretty bowl. To add some holiday sparkle I stuck a few of my glitter snowflake ornaments, the same ones I used on my Christmas wreath (those were the best 98 cents I spent at Walmart ever!), into the flowers. Yes, just stuck them in there. That is all!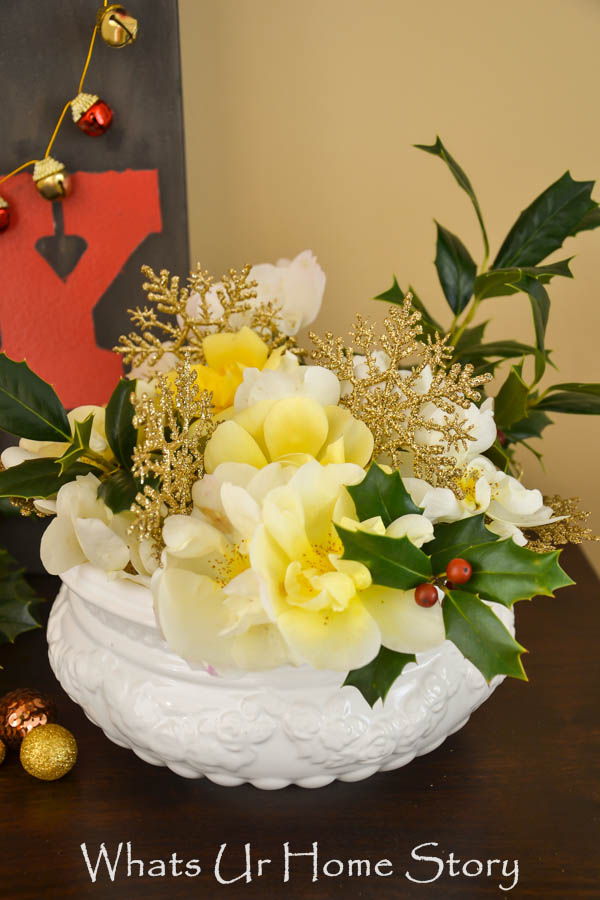 Pretty easy right? How does your garden look now? Are you lucky enough to have at least a few flowers blooming?