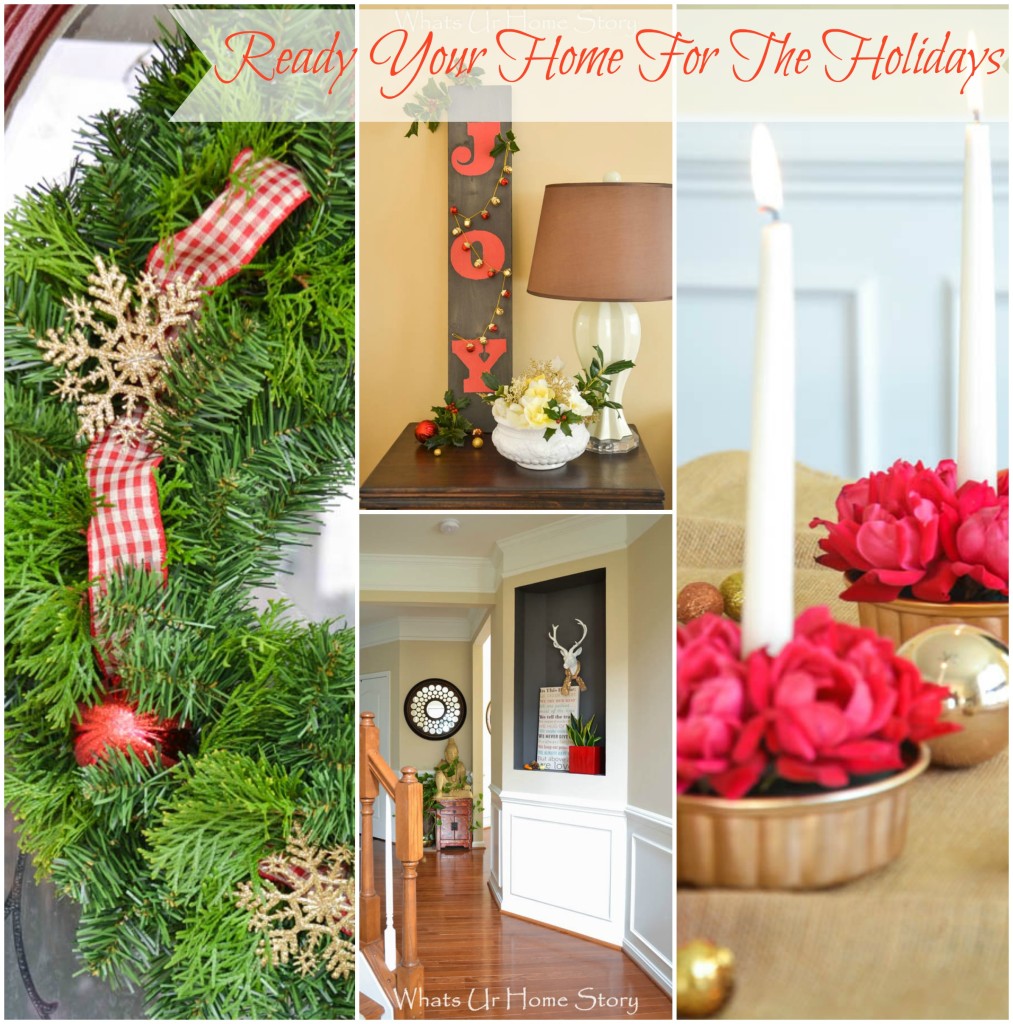 How y'all doing? The weather was so nice yesterday that we took the opportunity to bring out the Holiday decor in full swing. From hanging the outdoor lights to setting up the tree we are almost there. A couple more touches and the tree reveal post will be ready. I like to clear things off my holiday list one by one as I get time or else I find that in the midst of all the Holiday chaos I get overwhelmed and forget stuff. Here are some easy tips that I always rely on to get our home ready for the holidays.
Disclosure: Thanks to Bona for sponsoring today's story as always the ideas, tips, and thoughts are all mine!
Warm Welcome
A fresh and charming entry that greets your guests sets the mood for what's in store. This simple and very budget friendly wreath is already adding loads of charm to our front door.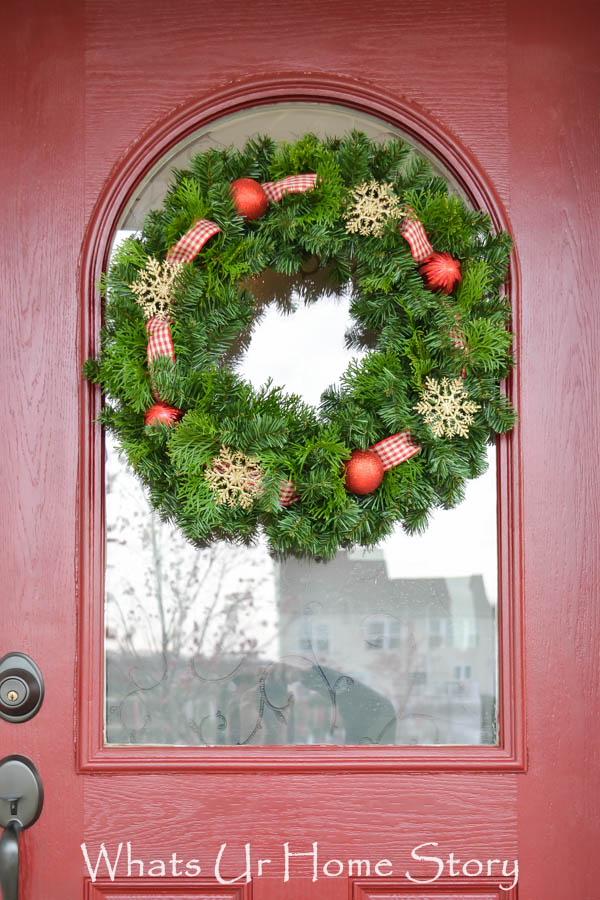 It is your usual cheapo wreath from the craft store dressed up with some ribbon and ornaments from last year. I created the weaved look by tying the ribbon to the wreath frame with floral wire at equal intervals. The red ball and snowflake ornaments are attached with pipe cleaners and floral wire respectively.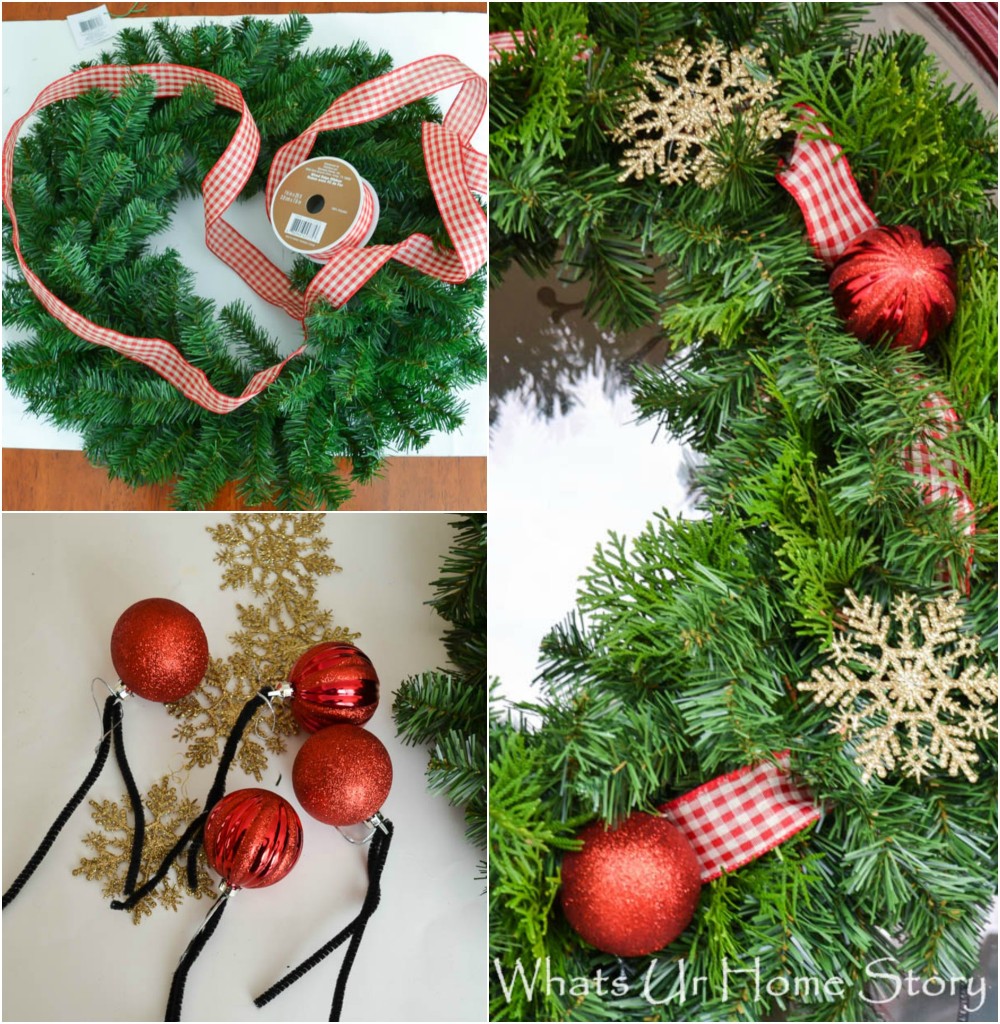 The trick to making cheap fake greenery look lush is to add real greenery to it. The Arborvitae sprigs from my yard add both texture and color making the wreath look fuller and richer.

Sparkle and Shine
I'm not talking about adding glitter or gold this time but hardwood floors. I never feel that my home is ready for guests or a party unless and until my hardwood floors shine and sparkle. And for that I've been using Bona.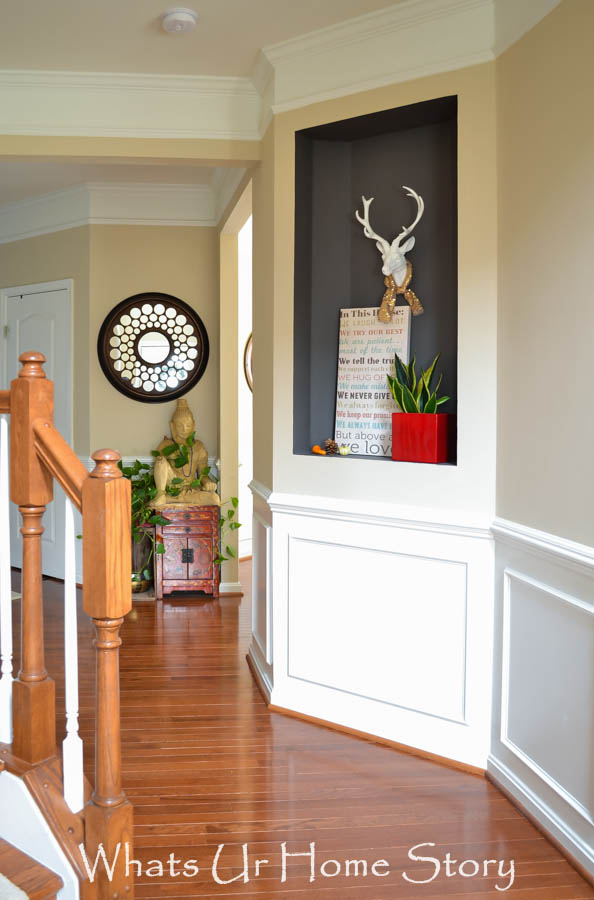 You know most of our main floor is hardwood and when we bought the home the first thing my cousin, who also has hardwood all through her home, told me was to get the Bona Hardwood Floor Cleaner. Ever since we have been die hard Bona fans!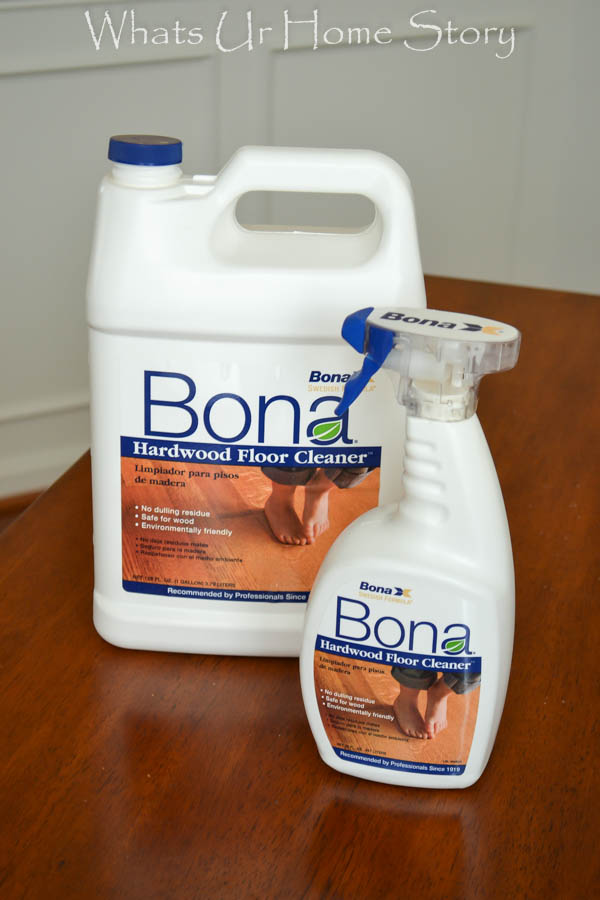 While all the other cleaners that I've tried have left a cloudy finish to my floors Bona does not leave any residue behind. Another big plus is that Bona Hardwood Floor Cleaners are safe and non-toxic (GREENGUARD certified). Even if we have cleaners come in to clean the day we are expecting guests I would go in and mop with Bona. It is like I don't see the Bona shine I don't feel my home is ready! You can sign up for their mailing list on the Bona website and get a $3 off coupon. No worries if you have tile floors they have an extensive line of products including Stone, Tile, & Laminate Cleaners, Household Cleaners, Hardwood Floor Mops & Kits, and Wood & Surface polishes.
Holiday Touches
Sprinkling in the holiday spirit around the home can be achieved by setting up holiday vignettes like these.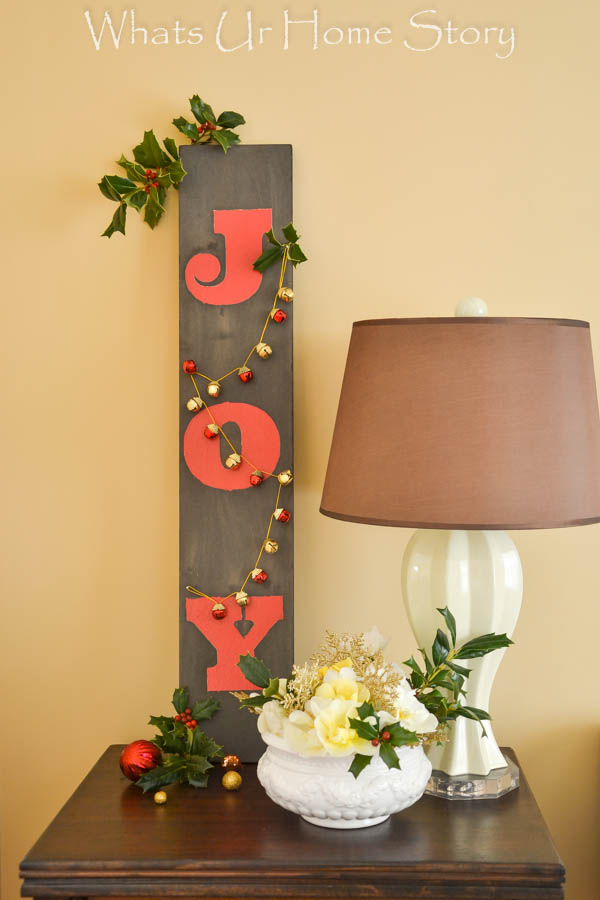 Some flowers, ornaments, a holiday sign, and evergreens from the yard are all it takes to make an ordinary side table or a buffet festive. Check out the holiday flower arrangement tutorial.
Add Warmth
A warm and cozy home sends out an inviting vibe to the guests. I like to light candles and add fresh flowers around the home whenever I can. These roses displayed in vintage Jello molds are the last ones from my garden.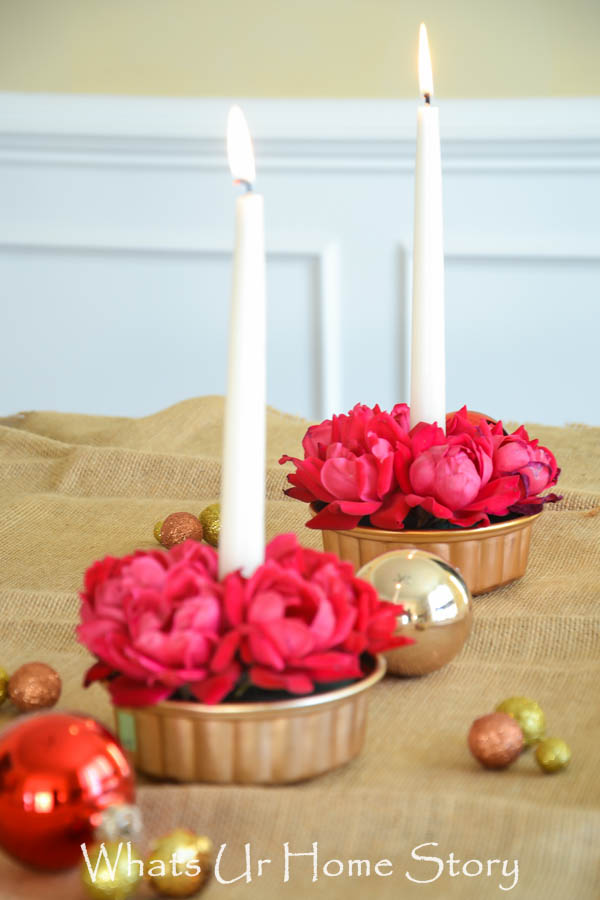 Staying true to the spirit of the holiday season everything looks better with some ornaments sprinkled around.
Inviting Scents
Natural Christmas trees and their beautiful pine scent are great when it comes to making any place smell like the holidays. We haven't had a real Christmas tree yet (this year is gonna be the first time 🙂 ) so I've always relied on store bought room freshers to freshen up our home. The other day while I was visiting a friend I discovered a great tip to make your home smelly heavenly. She keeps an old kettle filled with water in which she boils a Cinnamon stick or two from time to time. What a natural way to keep your home smelling great!
How do you get your home ready for the holidays? Any special tips that you'd like to share?