If you haven't already done so, don't forget to enter the $50 Michael Dexter Design Store Credit giveaway for a chance to win custom wall art.
***************************************************************************************
Had planned on showing you my Christmas wreaths today but as it usually happens around here didn't get a chance to photograph them in daylight. So we start off the season with an easy DIY ornament.
Ever heard of the Himmeli?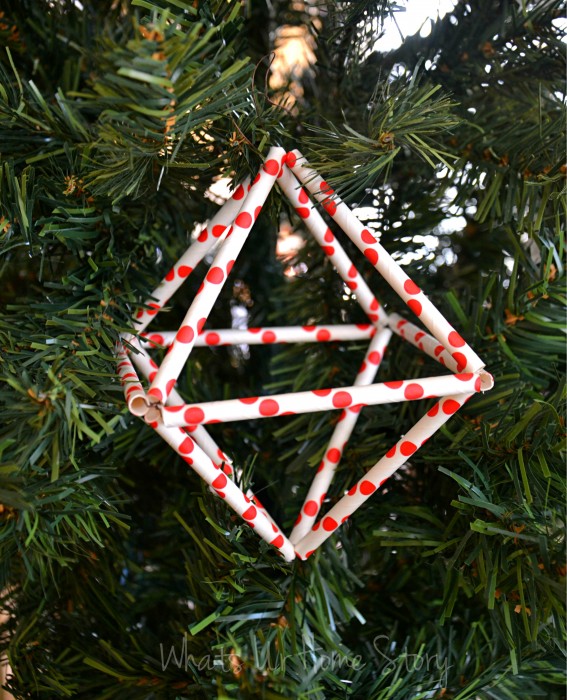 It is a traditional Finnish Christmas ornament that is made with straw. Himmeli mobiles are usually hung above the dining table to ensure that the next year's rye crop would be plentiful. The bigger the Himmeli the better the crop. I used paper straws from the Target $1 bin to recreate the look here.
Materials
A pack of paper straws. Target has them in a lot of designs. Could use regular straws too.
An Exacto knife or any sharp knife
A strong thread and needle
Tutorial
1. Gather your materials. Cut a long piece of thread.
2. Cut 6 straws in half so that you have 12 pieces.
3. Thread your needle and knot the end of the thread on the needle. This is to stop the needle from slipping through.
4. String 4 of the straw pieces and move them to the other end of the thread.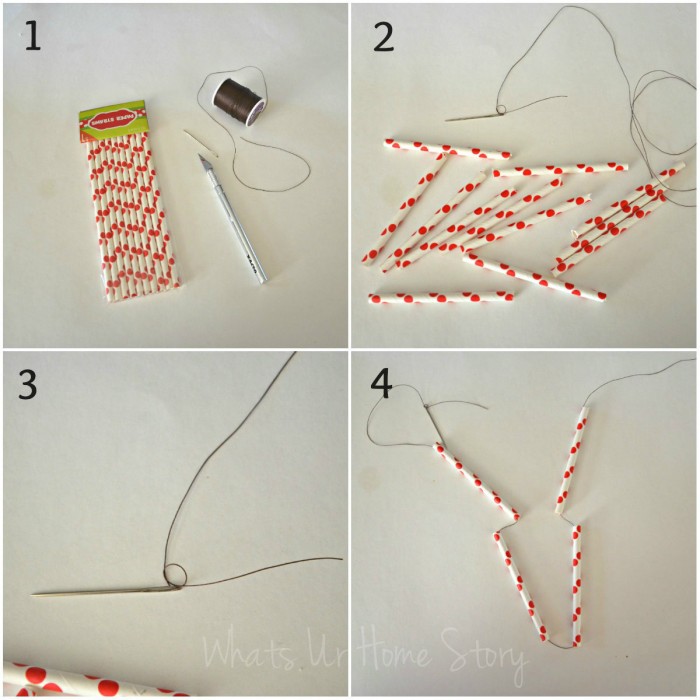 5. Knot the two ends of the threads, the free end and the needle end, tightly to form a paper straw diamond.
6. String 2 more pieces of the straw and tie it tightly to the other end of the diamond.
7. Repeat with 2 more pieces. You will now have 8 pieces that form the diamond prism and 4 free pieces.
8. Cut the thread off at this point. Repeat step 3. With the free end of the thread tie a knot at one of the horizontal joints and thread one piece through.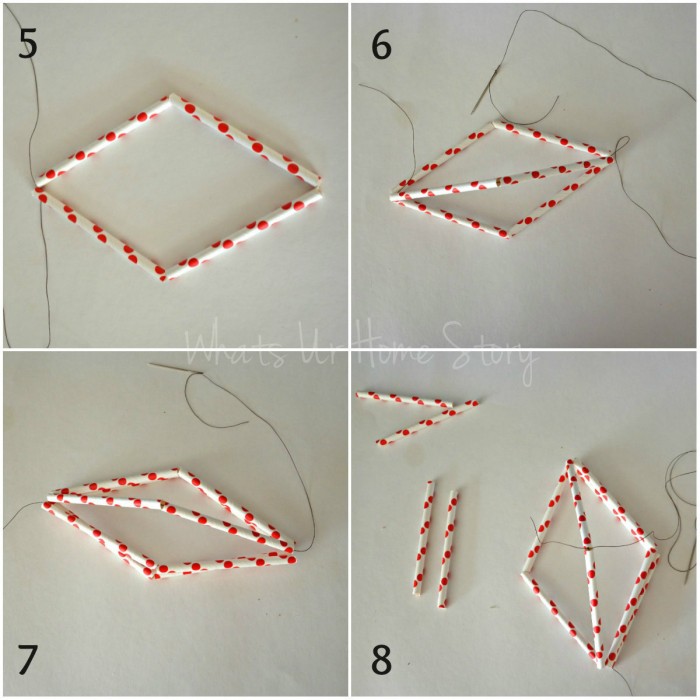 9. Knot this at the horizontal joint next to it. Continue to add the other 3 pieces in this fashion across the horizontal joints.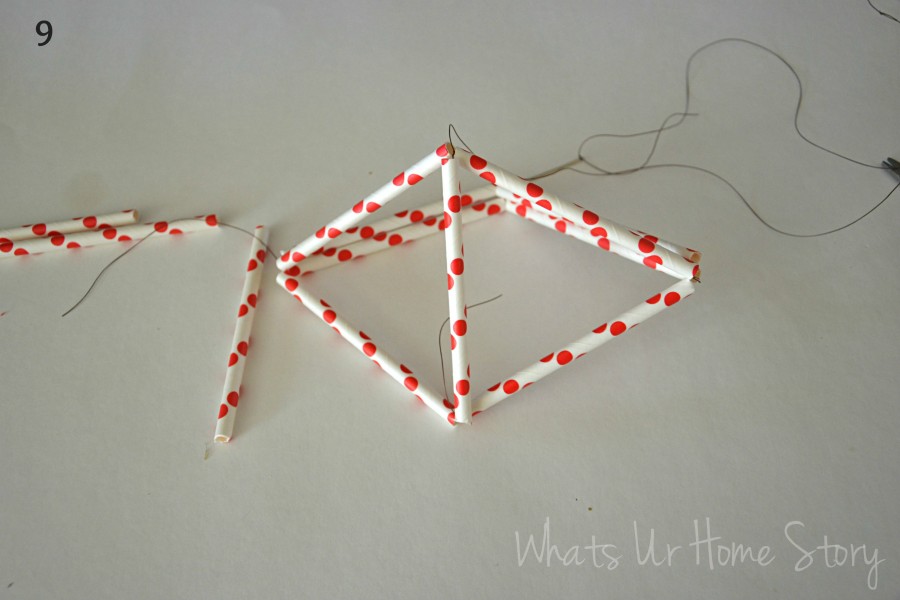 10. Once done cut off the excess thread. You can make a loop with the thread and tie to the joint you want to hang the Himmeli by.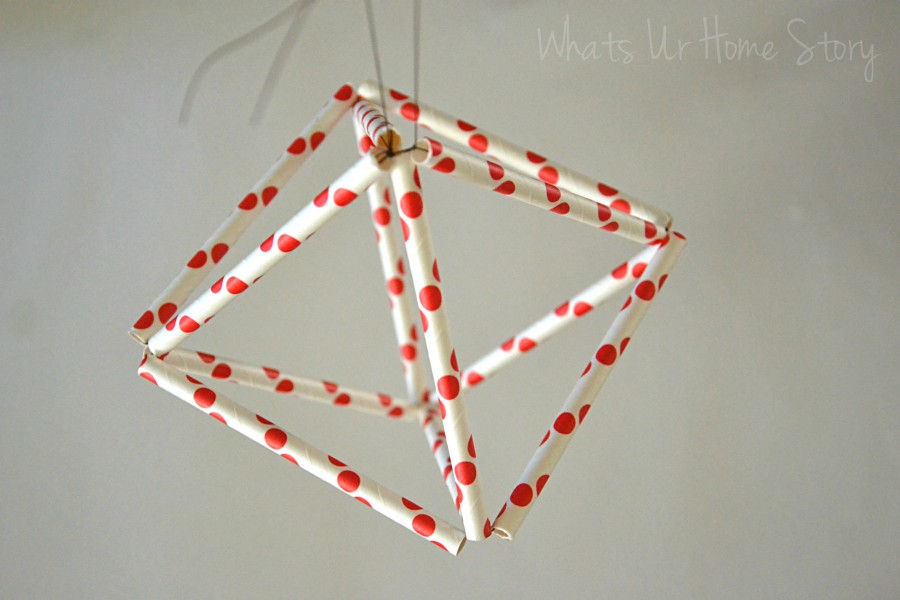 Cutting the straws in half gives you a pretty big Himmeli. We are planning to make more, some smaller by cutting the straws into thirds. You could also make wreaths or garlands by stringing these together.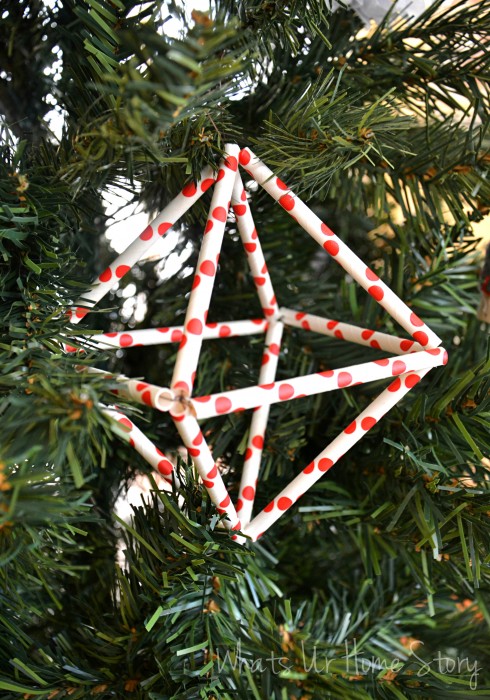 Have you set up your tree yet? Do you DIY ornaments too?