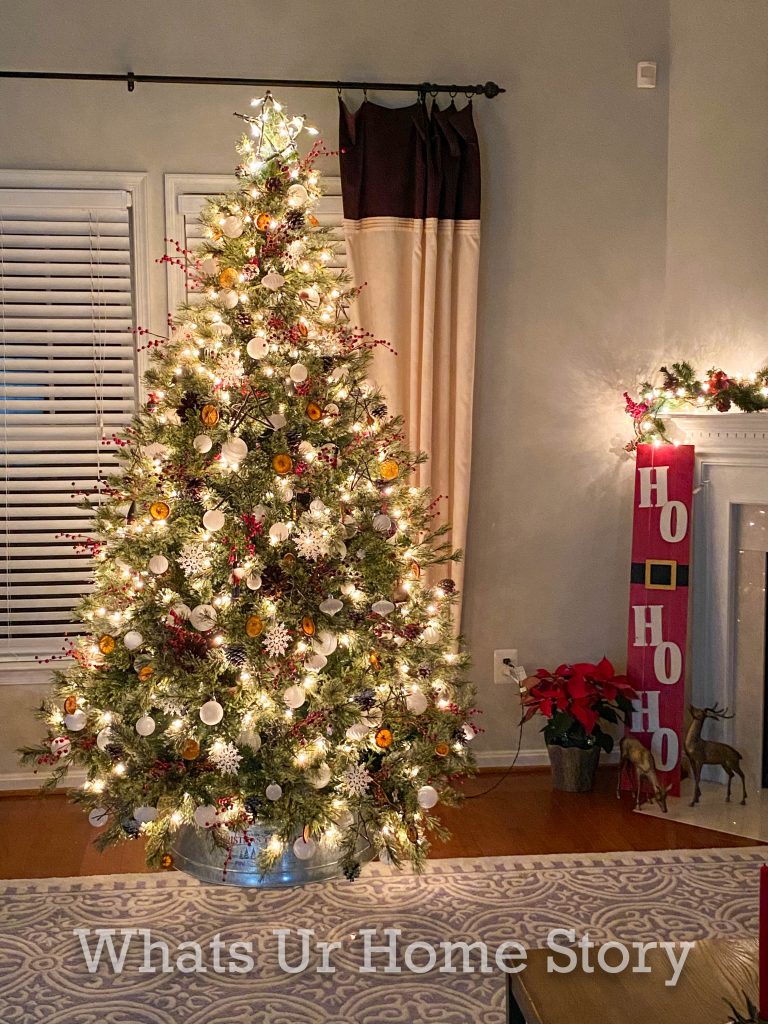 Our Christmas decorating this year has been low key where we tried to use what we have and not buy more stuff. And the result of that effort is this nature inspired Christmas tree or you could even say a Scandinavian inspired Christmas tree.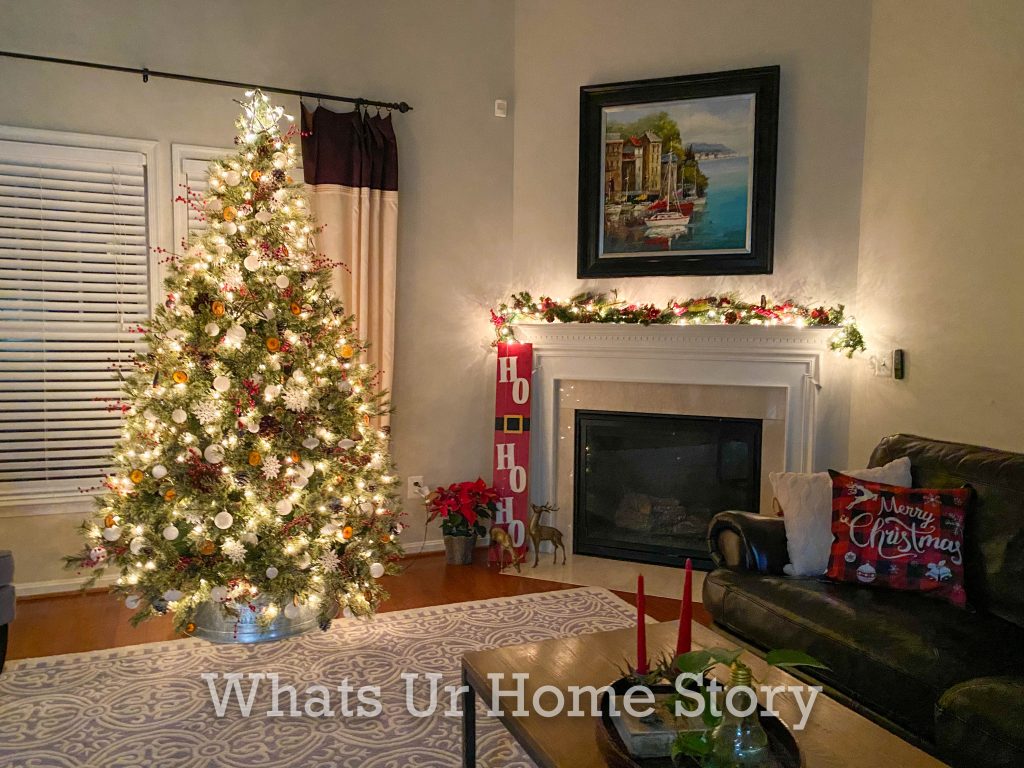 Here's a video tour of our 2021 Christmas decorations. The video is in my mother tongue, Malayalam however there are English Subtitles.
Coming back to the tree, I feel the highlight are the dried orange slice ornaments. A super simple DIY using some fruit I had around the house! You can do the same with apple or peach slices as well.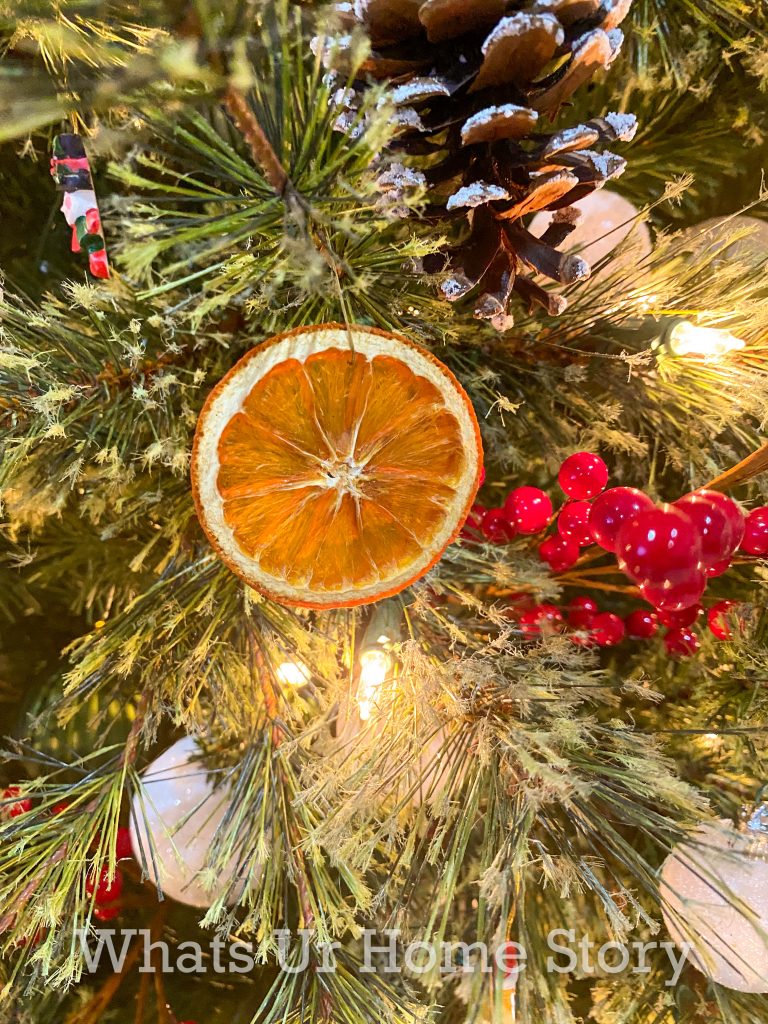 Another Christmas DIY this year are these twig star ornaments. I foraged the twigs from the backyard, added some hot glue on a lazy Sunday afternoon and voila, these natural Christmas ornaments were ready to adorn my Scandinavian inspired Christmas tree.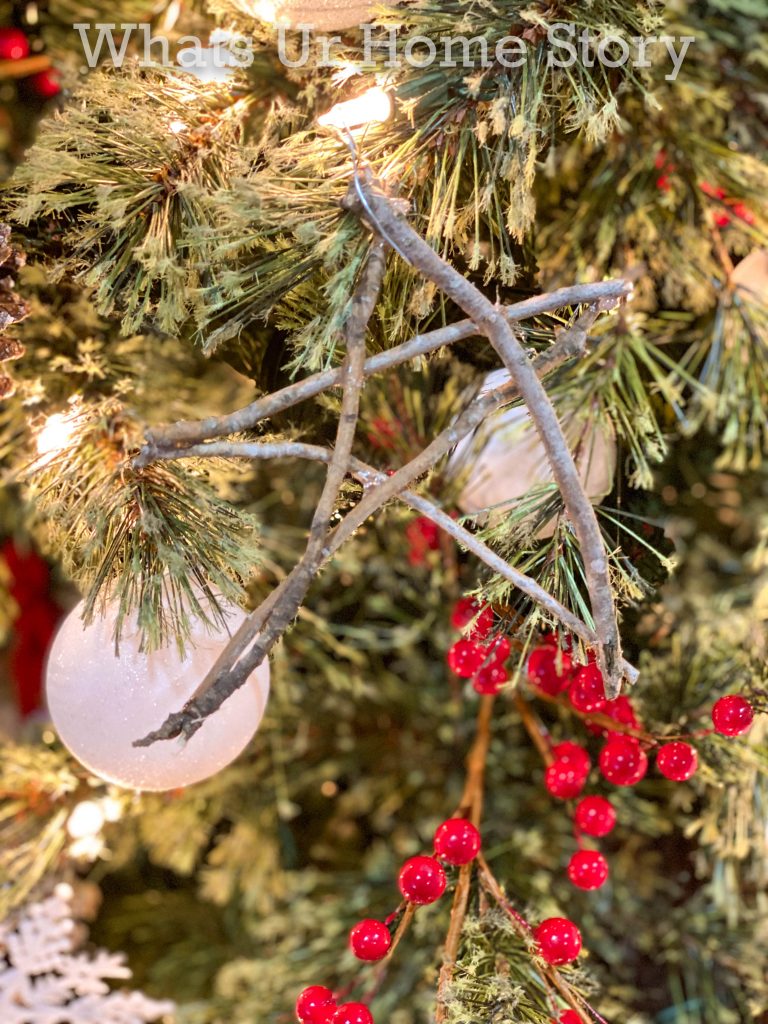 You can get the step by step instructions of both these natural ornaments in this video. I also made the Tree topper with the twigs.
Here are some close up shots of the ornaments.
In keeping with the natural theme, I used only white ornaments. Rest are all natural ornaments that we already had or I DIY'd years ago like the cork bird ornaments, snow globe ornaments, and egg carton amaryllis ornaments.
To give the tree a fuller look I added white ornaments in different shapes and sizes like these tear drops and snow flakes.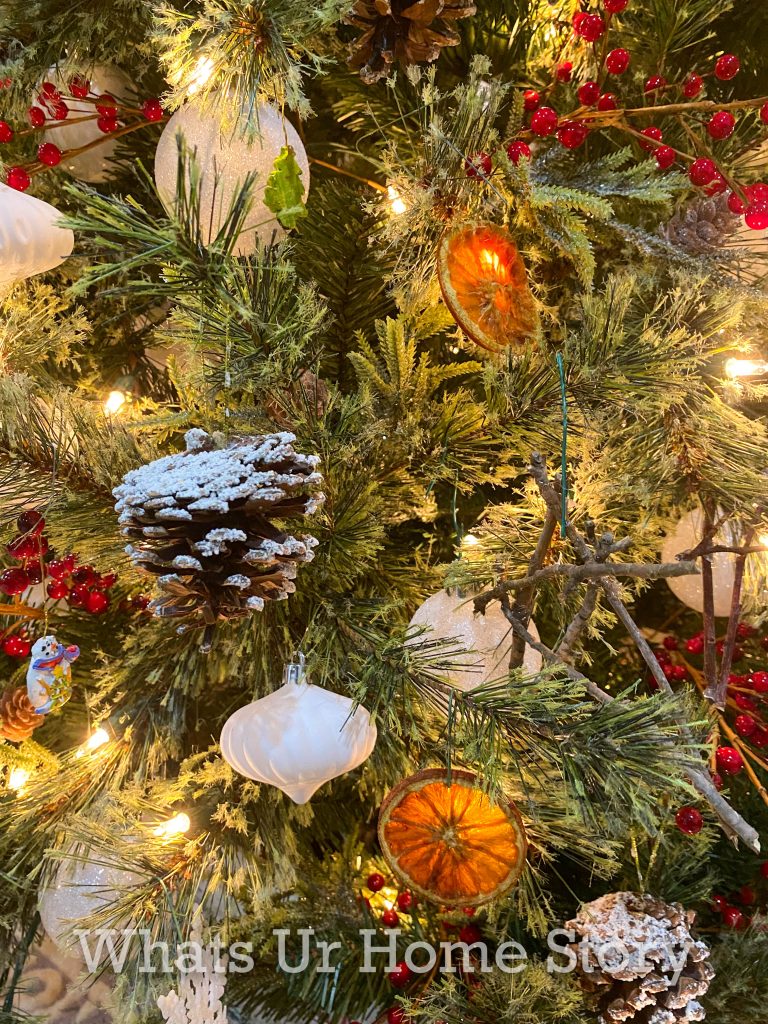 Wondering how I decorate my tree? Here's the video I shared last year with step by step instructions. Again the video is in Malayalam but there are English subtitles.
My most favorite part of this year's nature inspired Christmas tree is how the light shines through the dried orange slices. It almost gives a stained glass effect.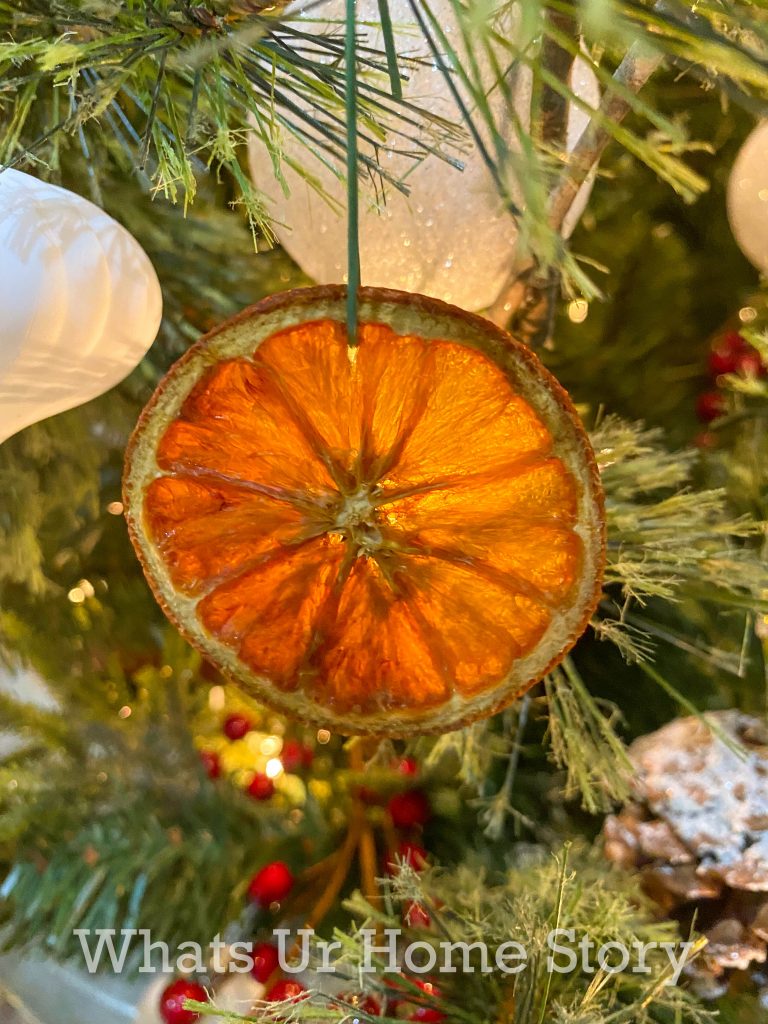 Hope you all get to enjoy the holidays with friends and family this year! From our family to yours, Merry Christmas & A Happy New Year!