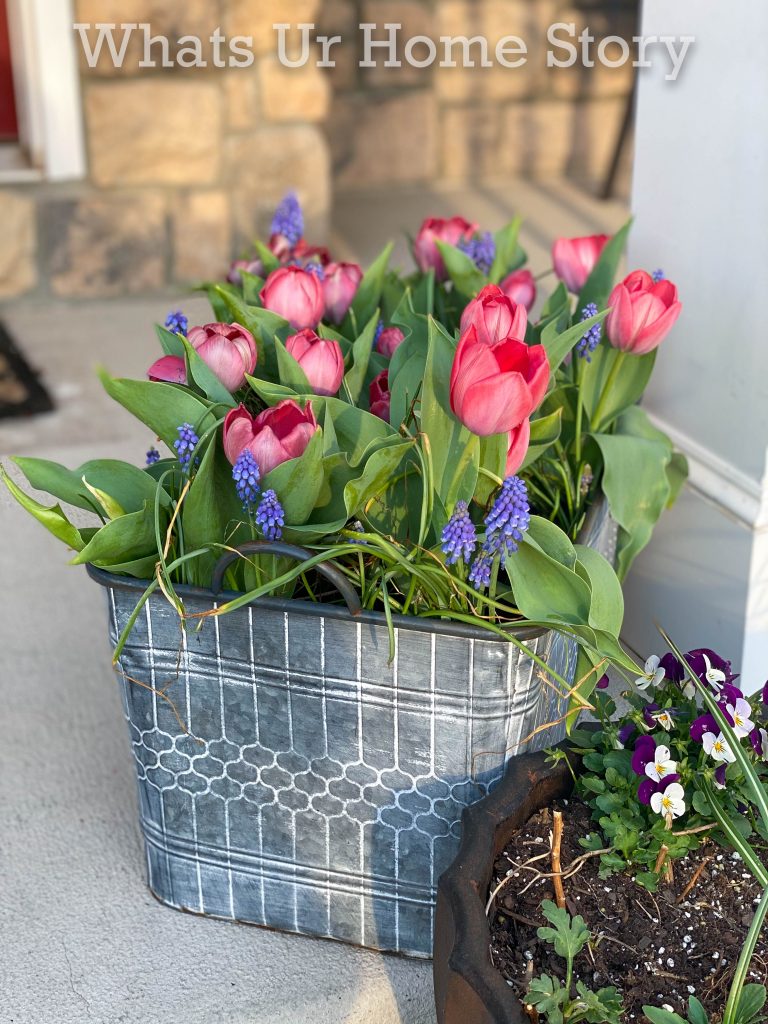 I know, it has been awfully quite over here. Doesn't mean I have put a stop to DIY projects. On the contrary, I have been diligently crossing smaller projects off my To Do list (updates coming soon). But before we get into those let's take a look in my early Spring garden to see what has been blooming. You will also catch a few glimpses of some changes aka projects in the pictures.
By mid March the crocuses and hellebores started popping up heralding the onset of Spring.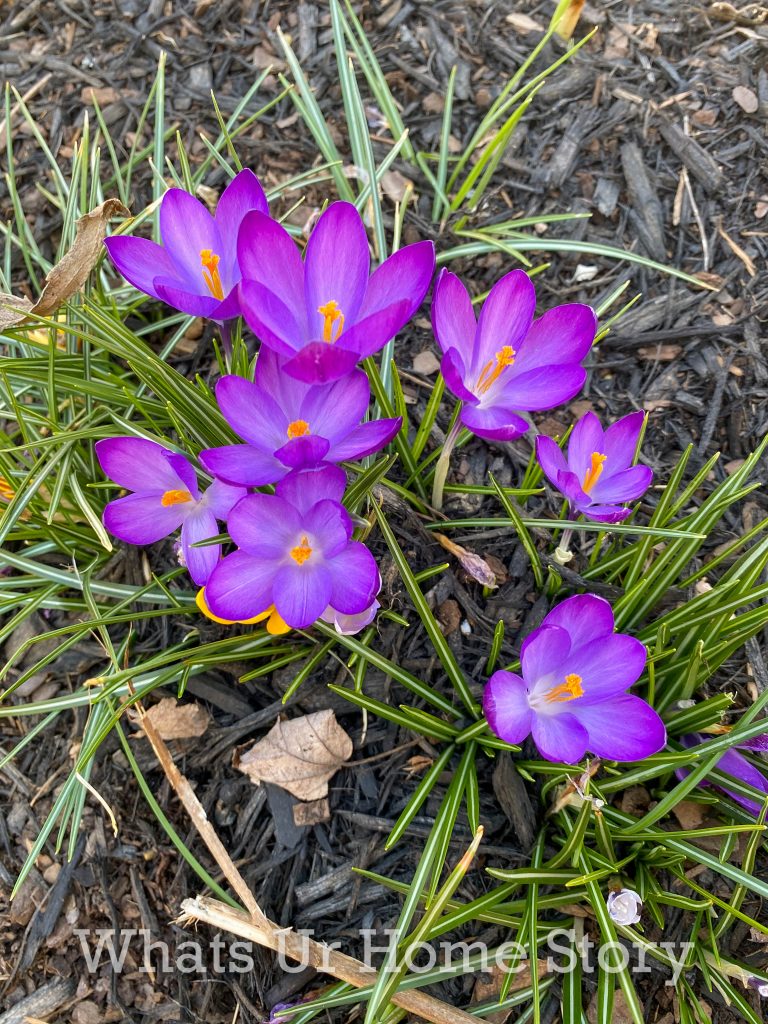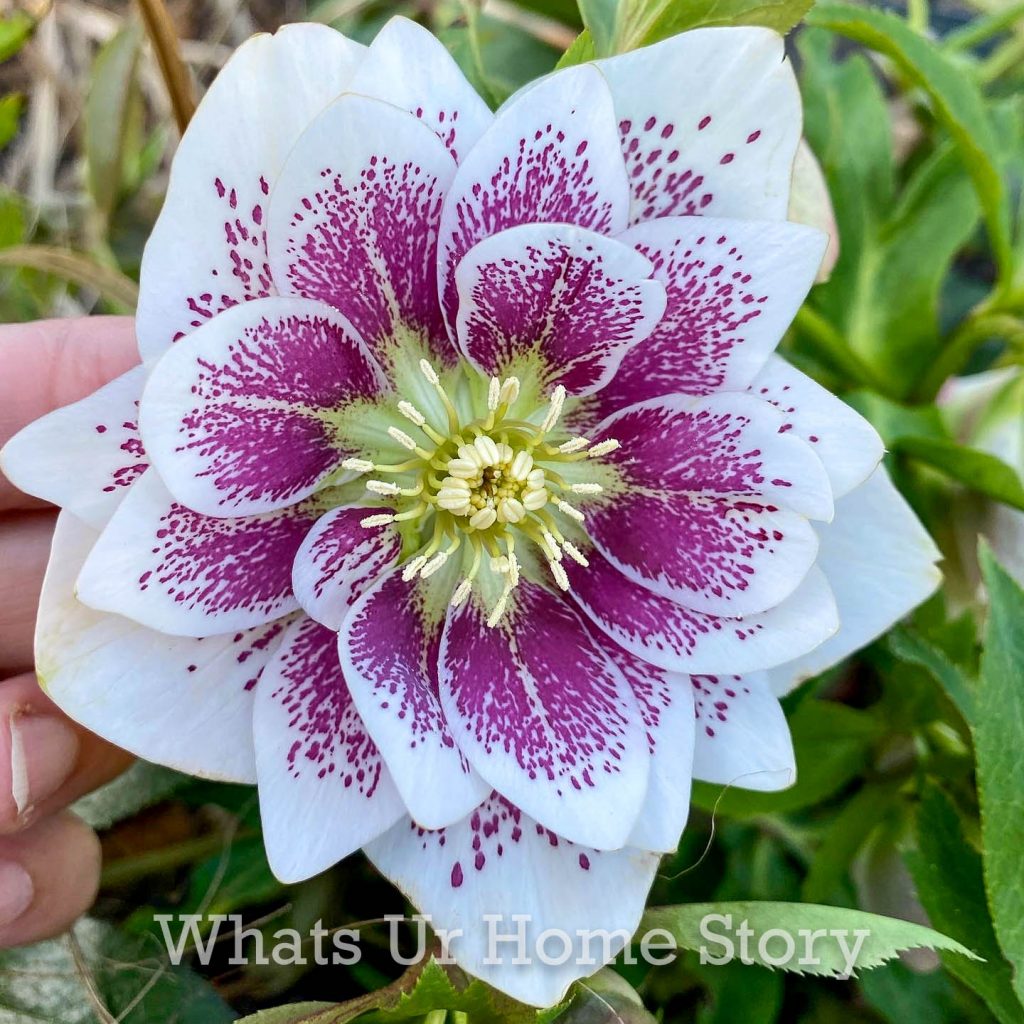 The Confetti Cake Hellebore has been a showstopper. The plant almost tripled in size this year.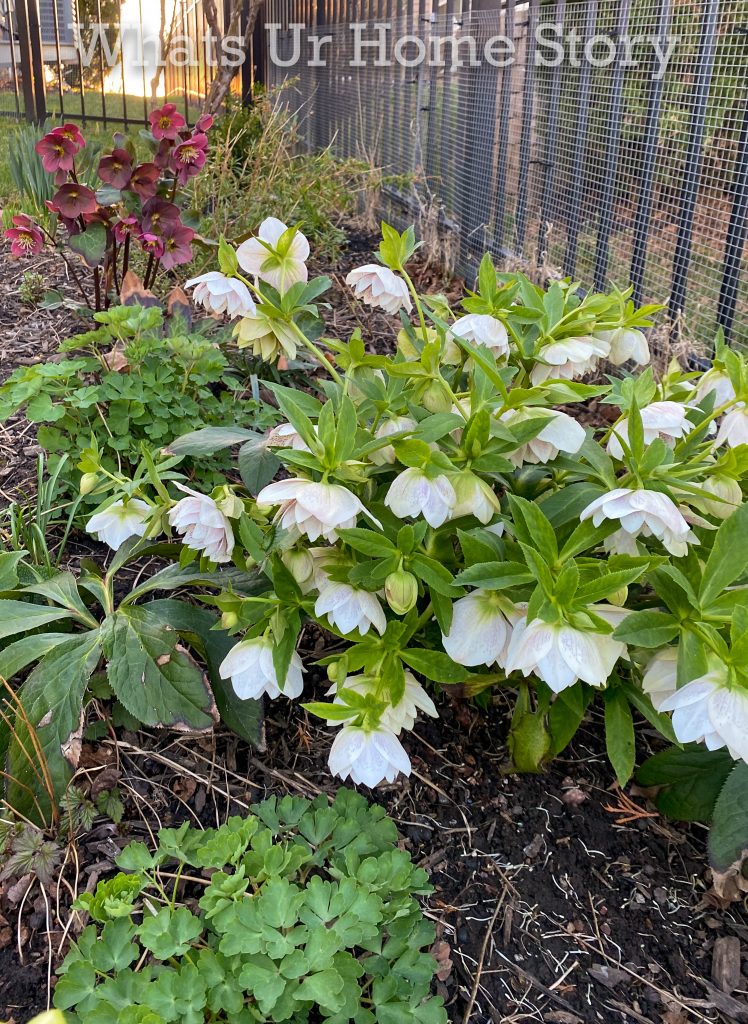 While the burgundy one stayed pretty much the same size.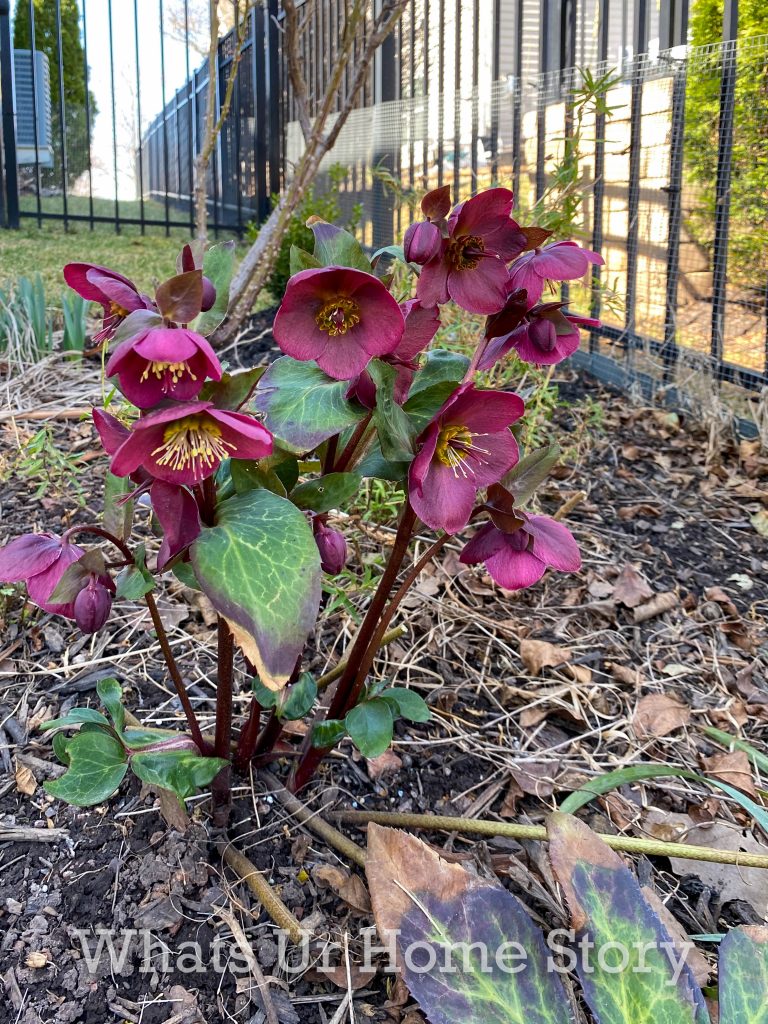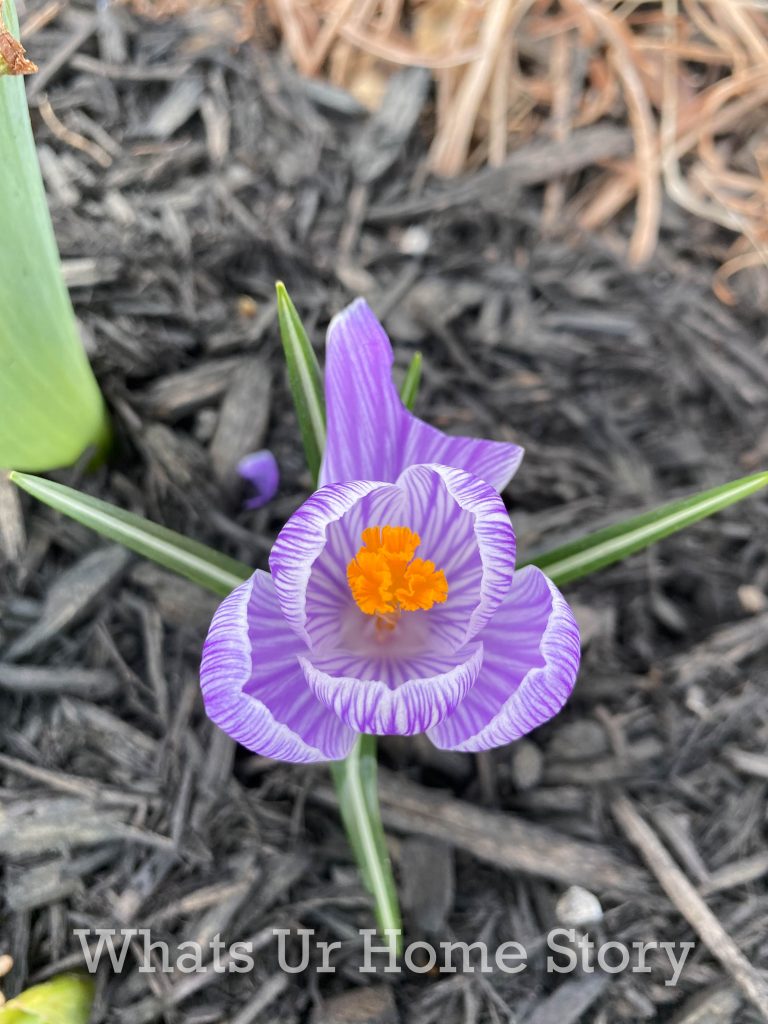 By the way all pics were taken using my iPhone.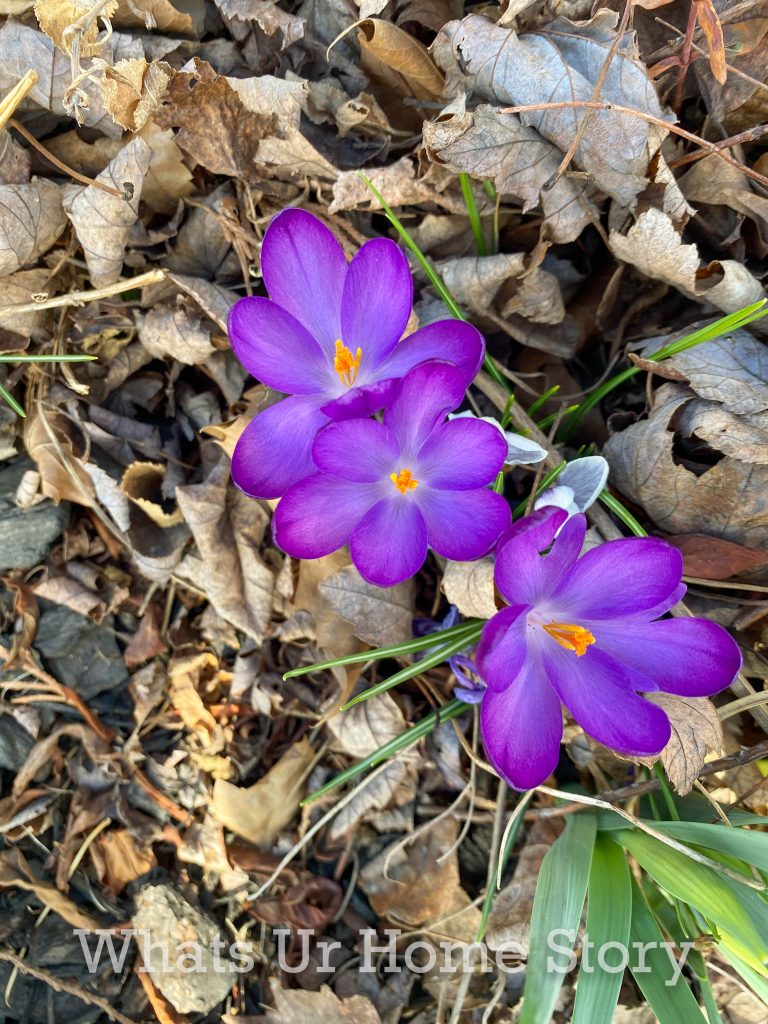 Then came the hyacinths.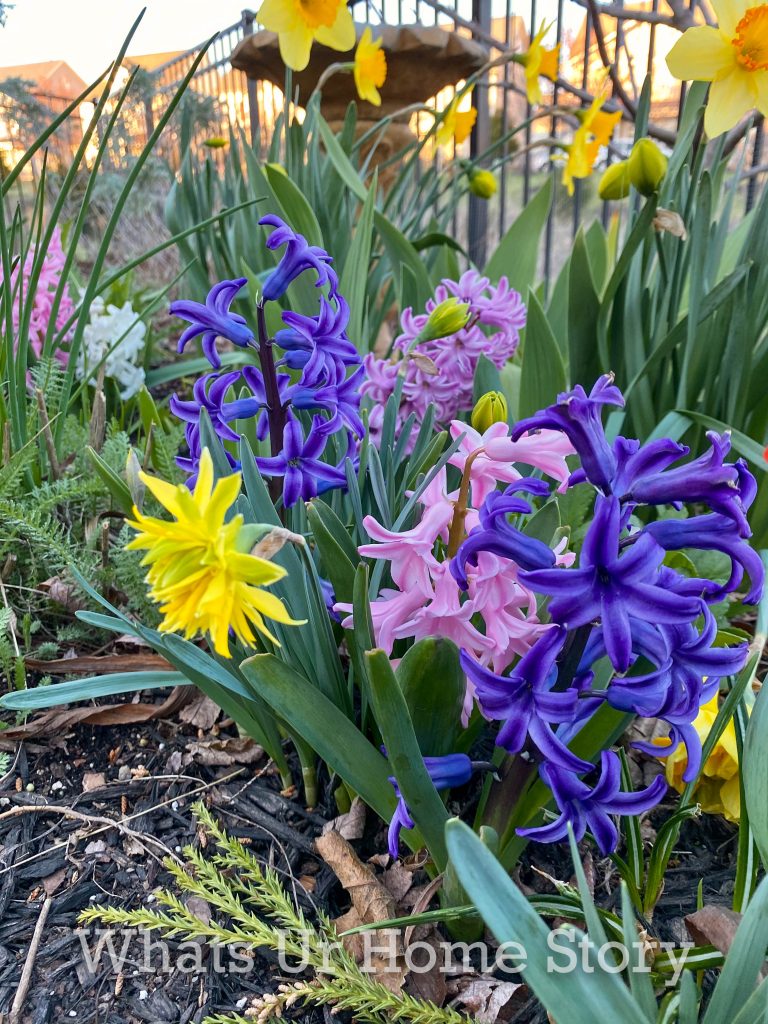 Notice any changes, around the Buddha?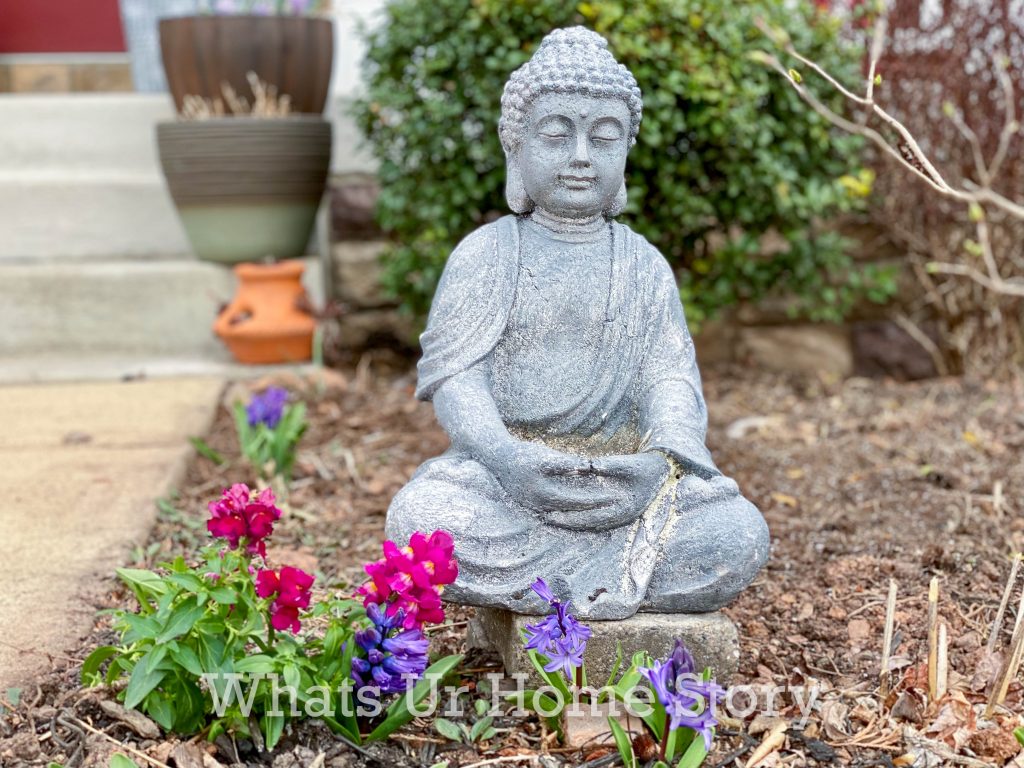 See how bare the area around him is? Well I lost all of my drift and carpet roses in the front to the Rose Rosette virus, between Fall and now.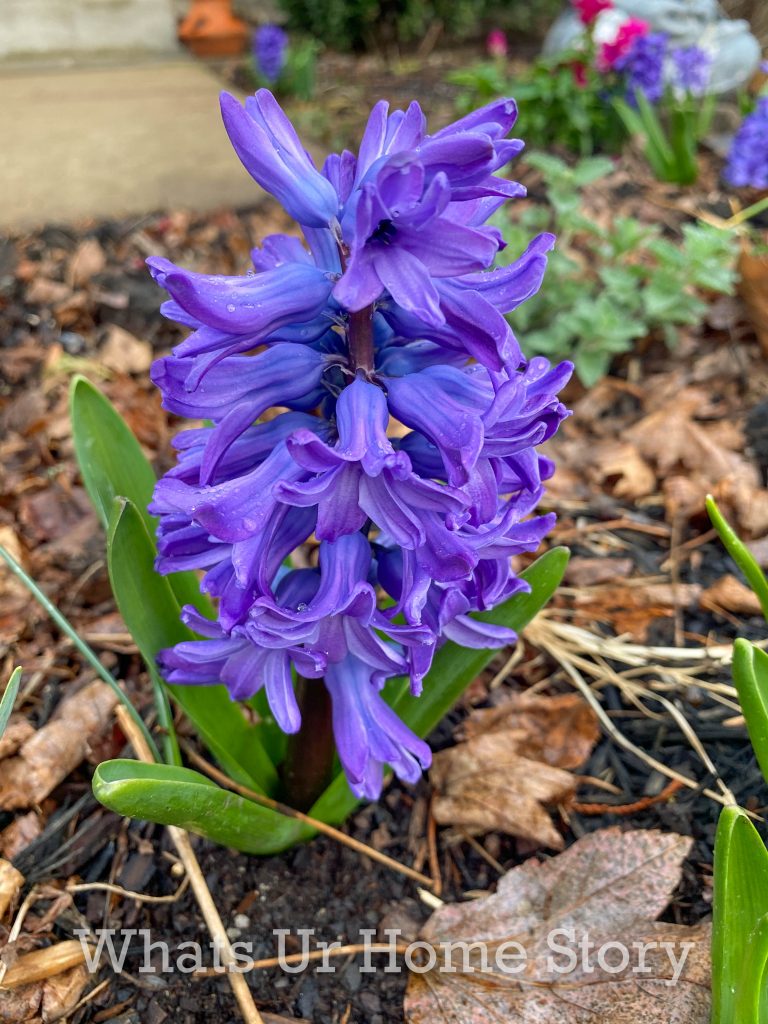 I still haven't clearly figured out what to plant in those spots. Have added a few peony roots for the time being. My front garden is going to look so different this year without my roses.
This year's lasagna planter or should I say just a bulb planter as I got only one type of tulip bulbs to add, was lackluster as well. Even worse was that we missed the peak bloom as we were out of town.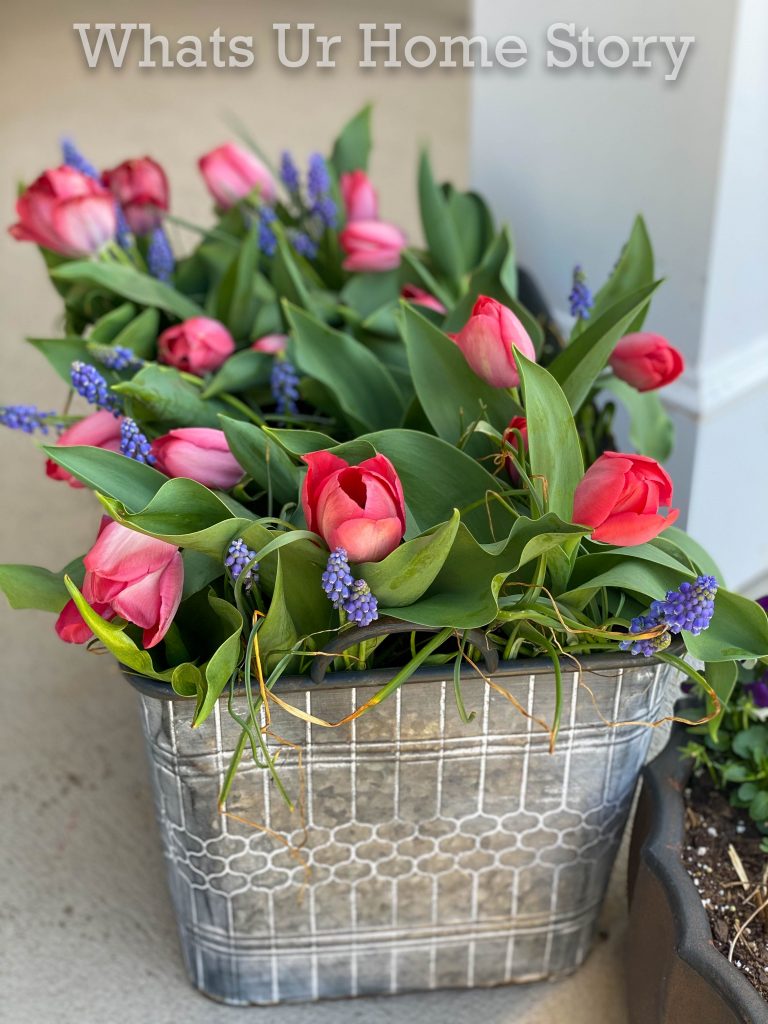 The back yard cottage garden also has the same color palette this year.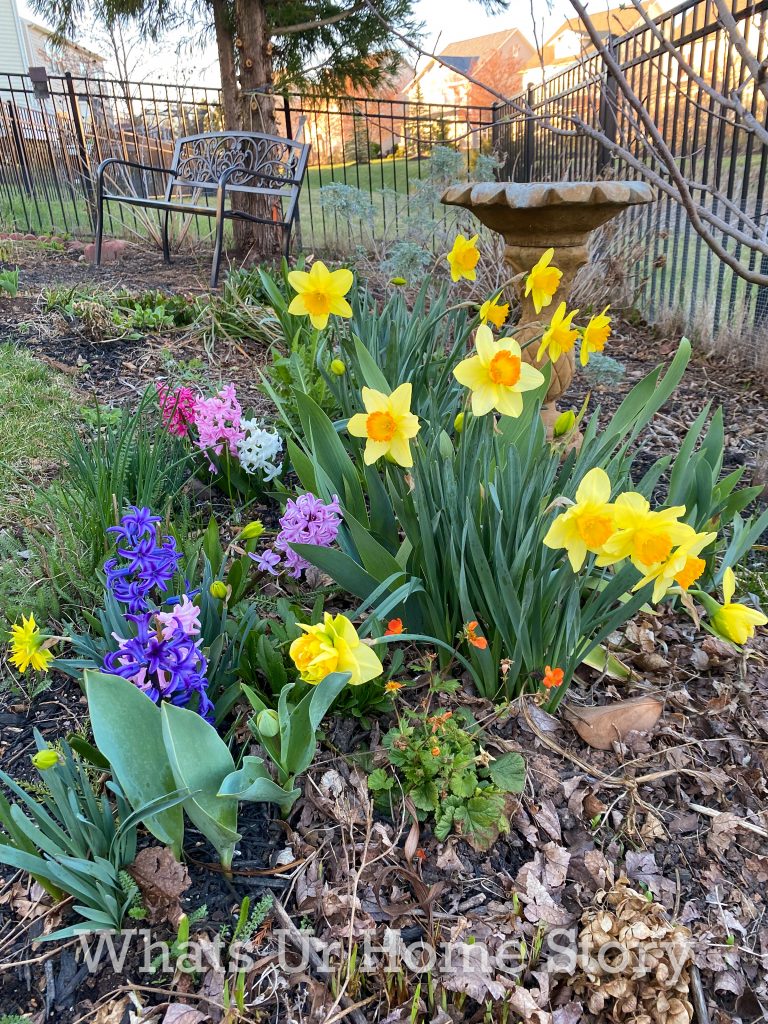 As you can see the area around the bench has been cleared to add more growing space for a water garden. I haven't mulched the beds yet as I am letting a lot of plants self seed.
Even the daffodils were a disappointment in this year's early spring garden.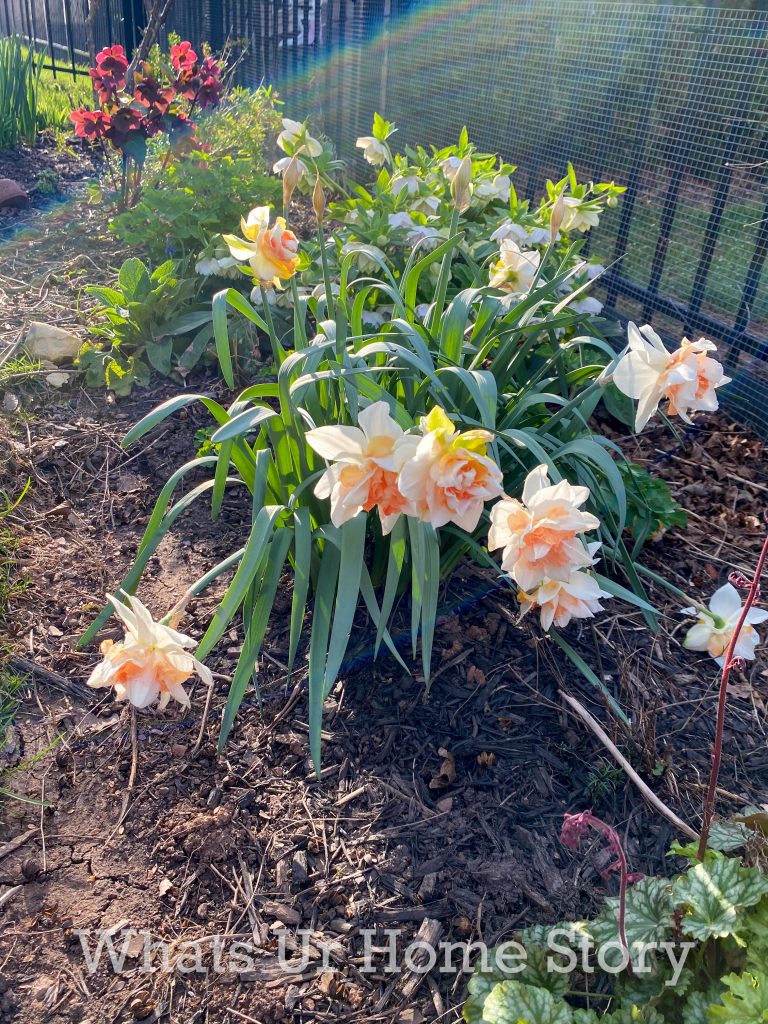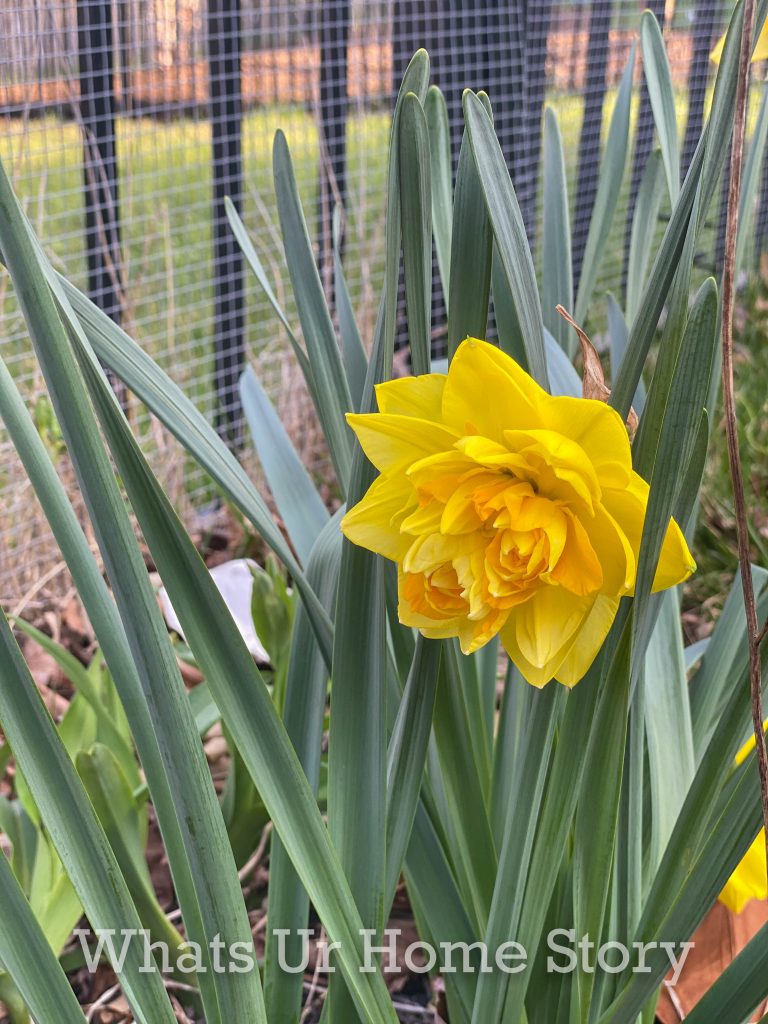 With the exception of these fragrant white daffodils, which heartily multipled.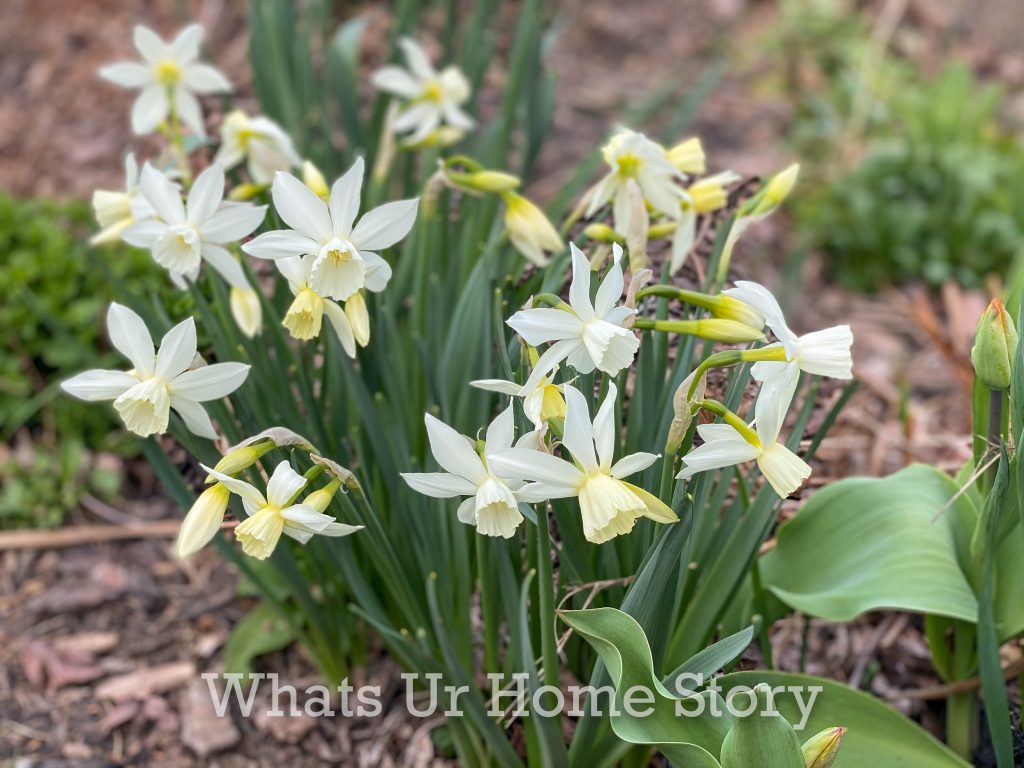 Another winner is this perennial alyssum that I winter sowed last year. I have many clumps of it in multiple places in the yard.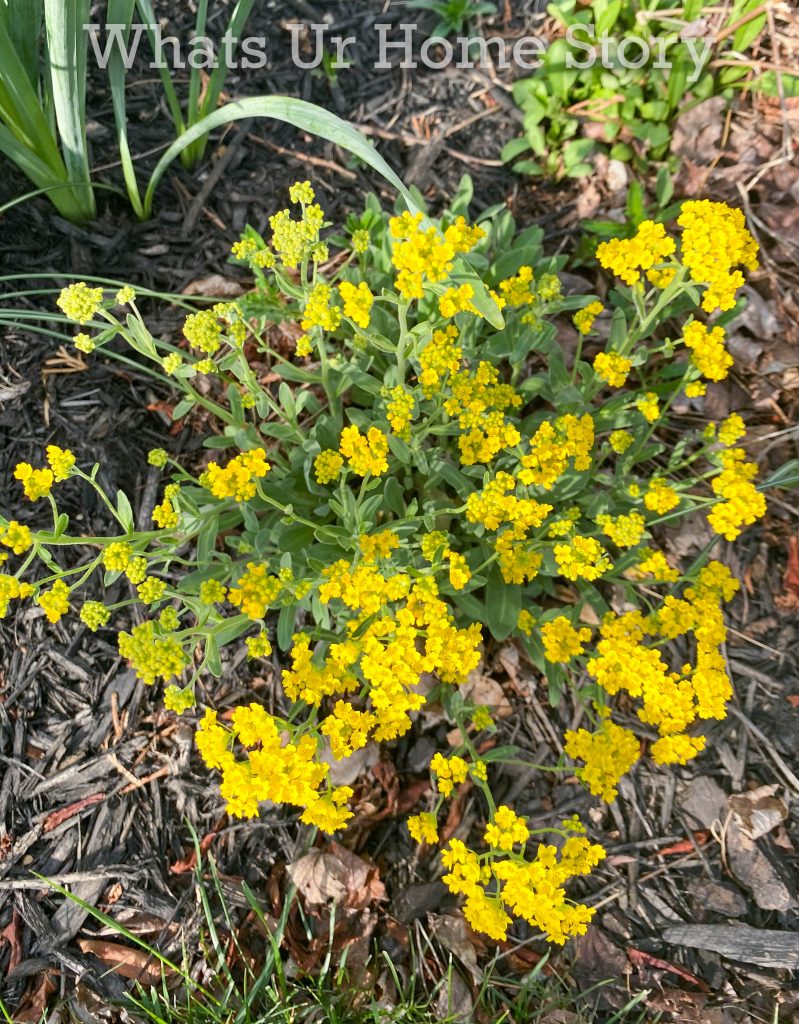 A new to me plant this year is the Triteleia Laxa Rudy from Easy to Grow Bulbs. Even though they didn't turn out to be the same color as I had ordered their tiny delicate flowers totally won me over.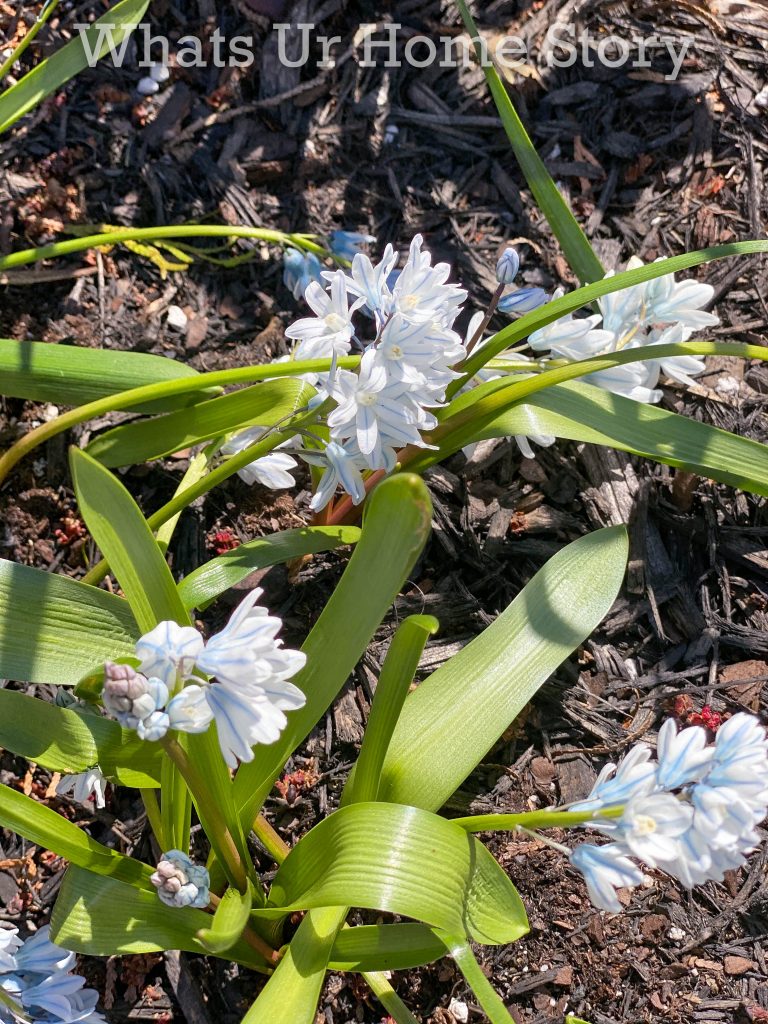 Another equally pleasant surprise were these Tuilp tarda, totally adorable and delicate.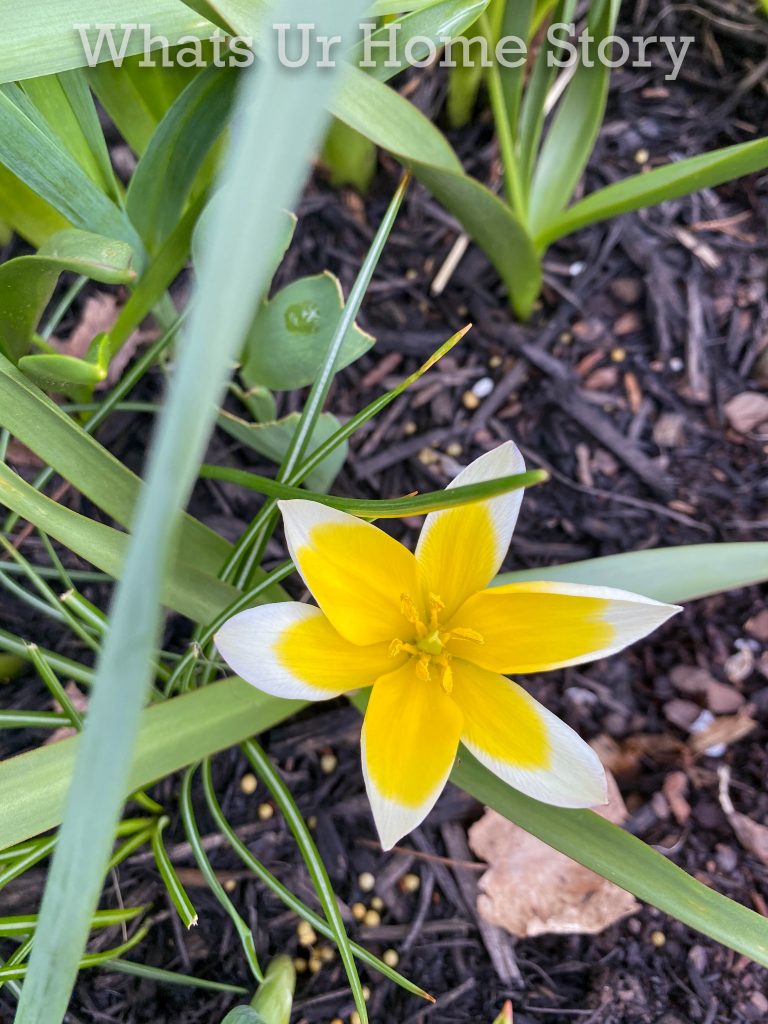 As usual the Brunnera is doing its thing in the shade garden.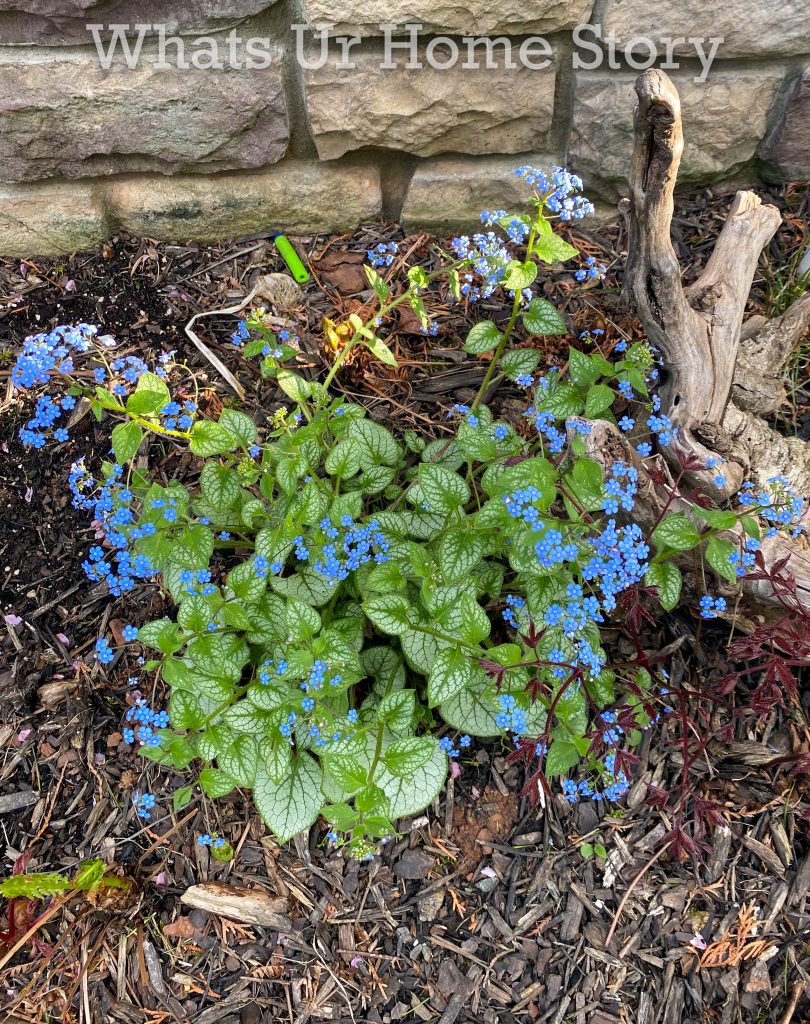 Another new to me plant are these Johnny Jump Ups. I have always had pansies but not the smaller version. Don't they look cute?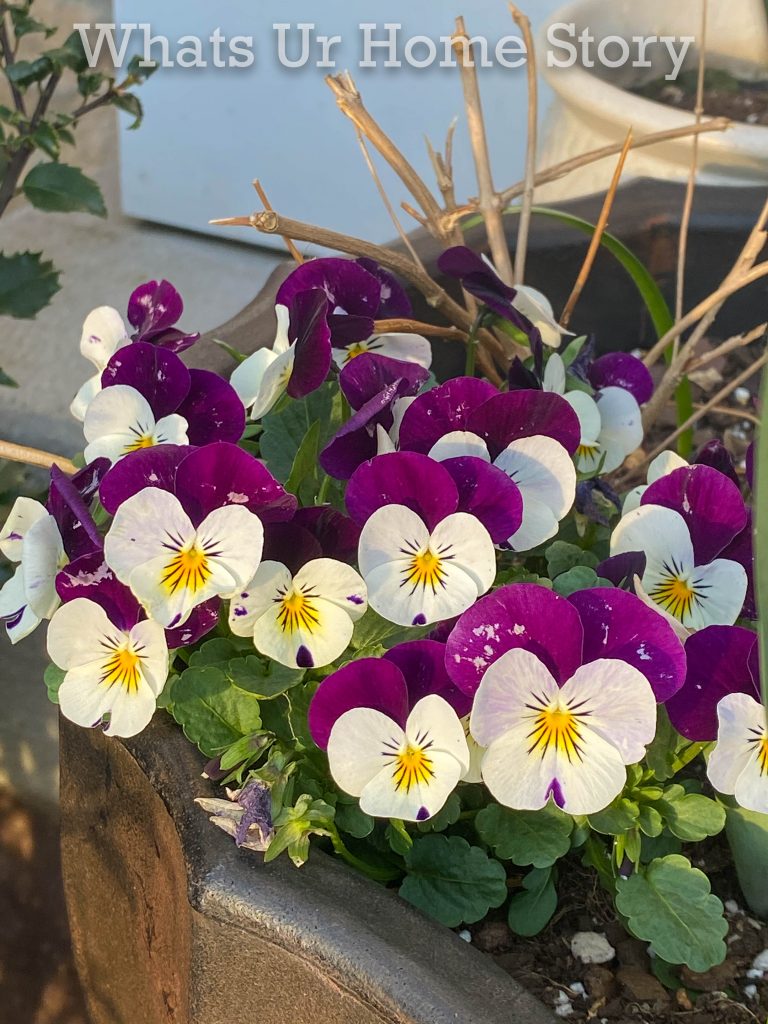 The tulips were again a disappointment this year, even after I lifted them in summer, stored in basement, and replanted in Fall. Only a couple like this guy showed up.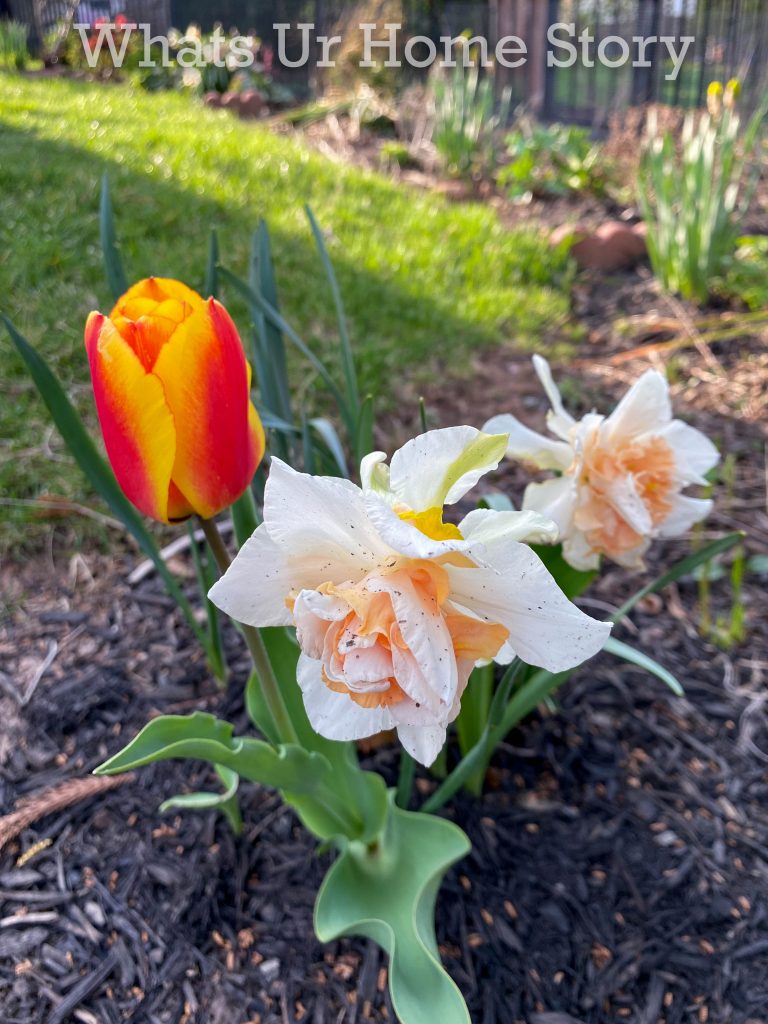 How is your early Spring garden doing? Here's to hoping that all of us have a great gardening year!