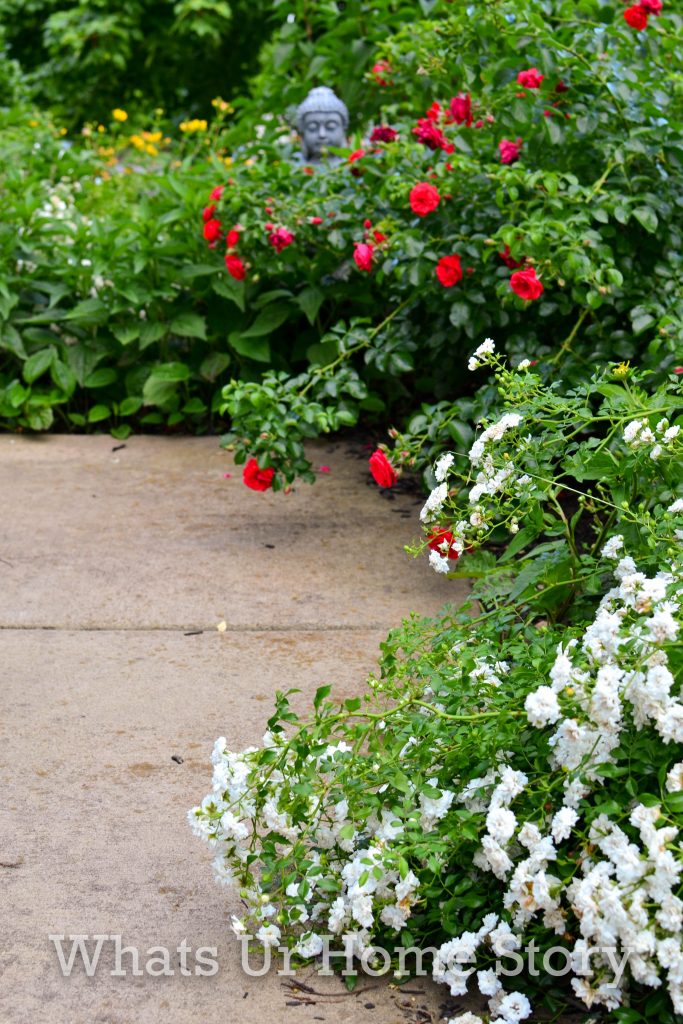 Yes, yes I know I'm now officially 2 weeks late for part 2 of the summer garden tour 2020. But as they say better late than never, right? Before we head into the post with the detailed pics if you are in a hurry do checkout the video tour.
As you can see, it is the red carpet roses that are stealing the show this summer in the front yard.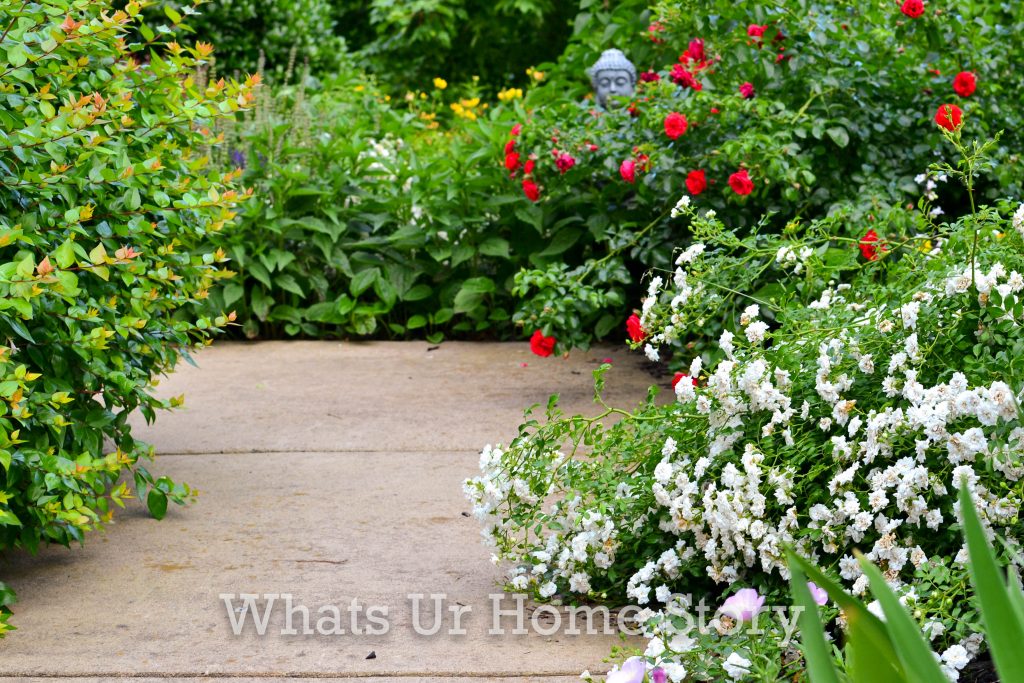 Don't they make a great a great combination with the St.John's wort?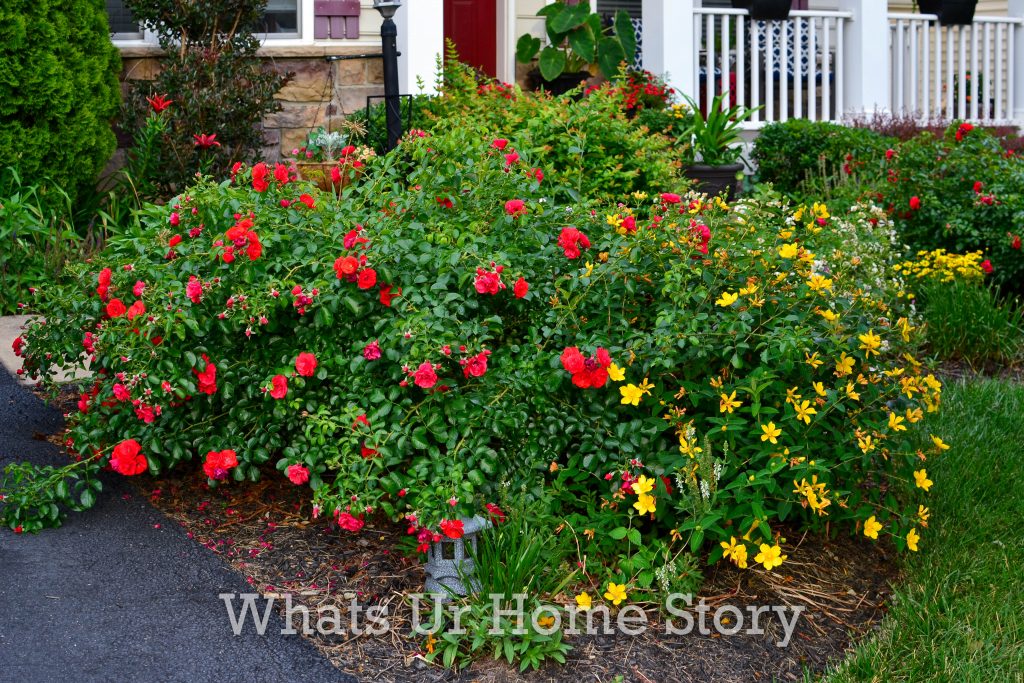 In the front steps is this darling strawberry pot planter filled with hens and chicks. An easy DIY from a few years back.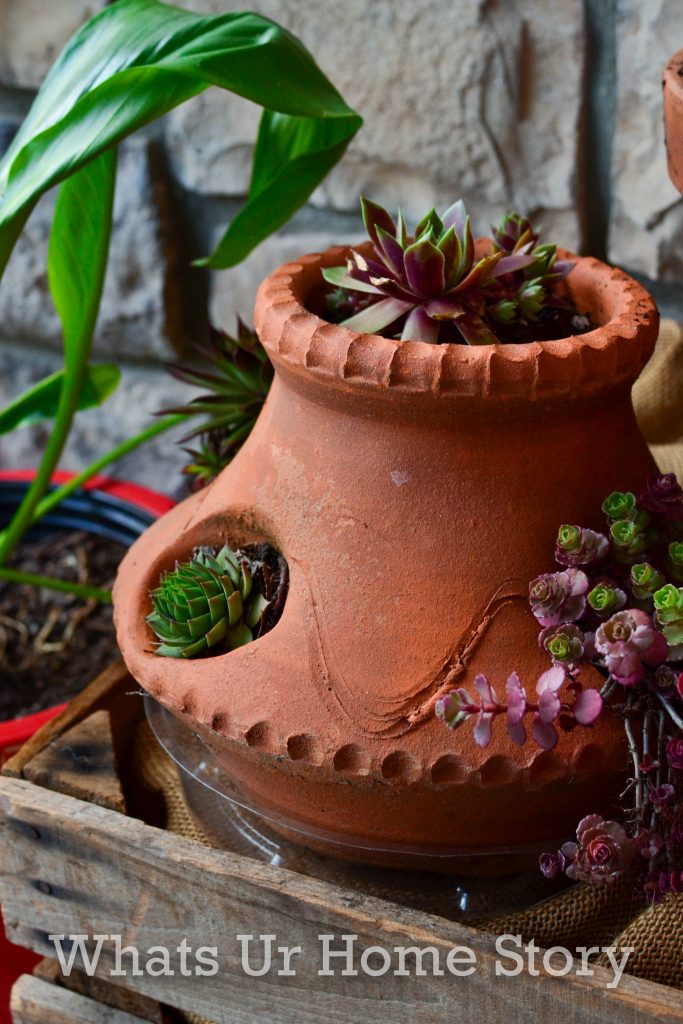 Out in the front the vanilla strawberry hydrangea is doing very well.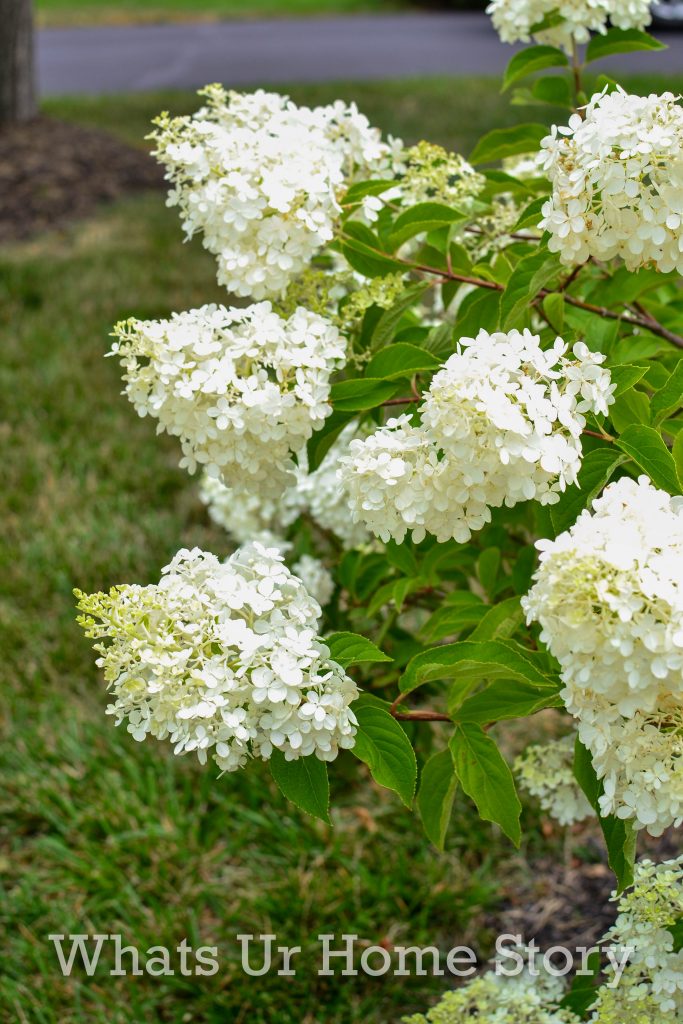 The yellow and maroon coreopsis is adding to the color scheme and seems to be flourishing the move to a slightly different spot in the bed.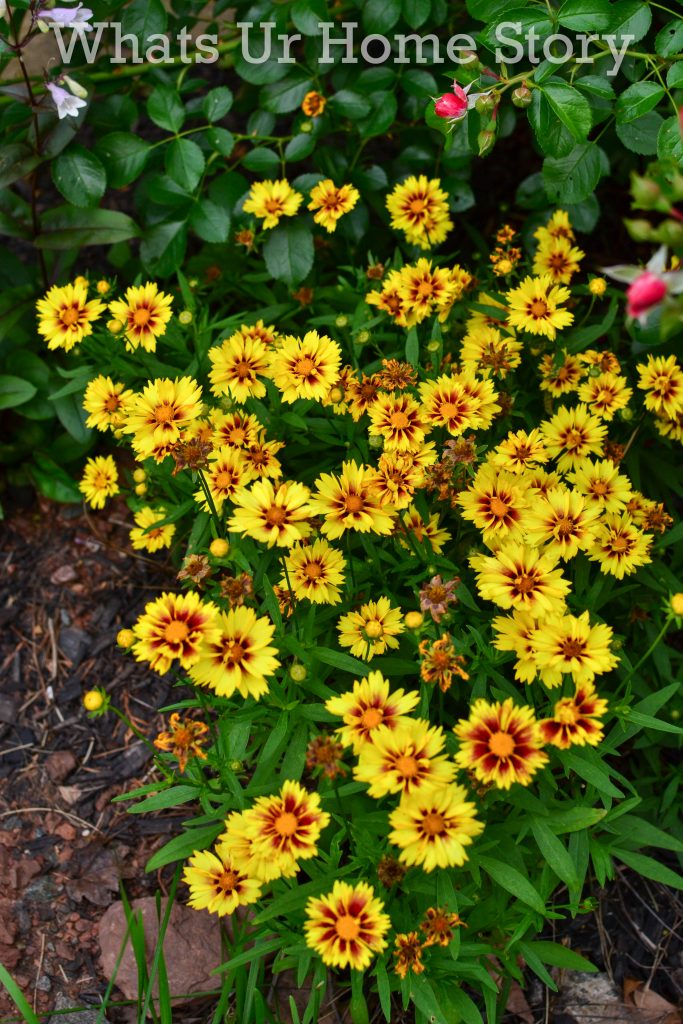 I love how nature picks its own combinations by delaying/advancing bloom times on flowers. Last year the hot pink yarrow was the perfect tone on tone foil to the peonies. This year however they are beautifully contrasting with the yellow of the St.John's Wort.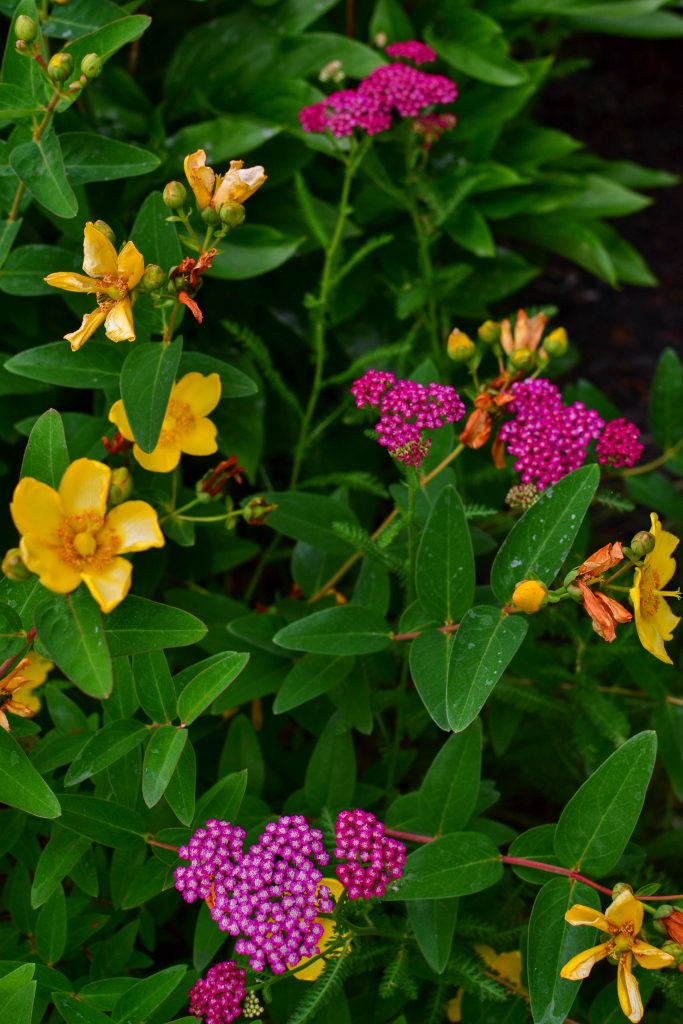 With the mums blooming well ahead of time the front step planters are also reflecting the color combinations else where in the yard.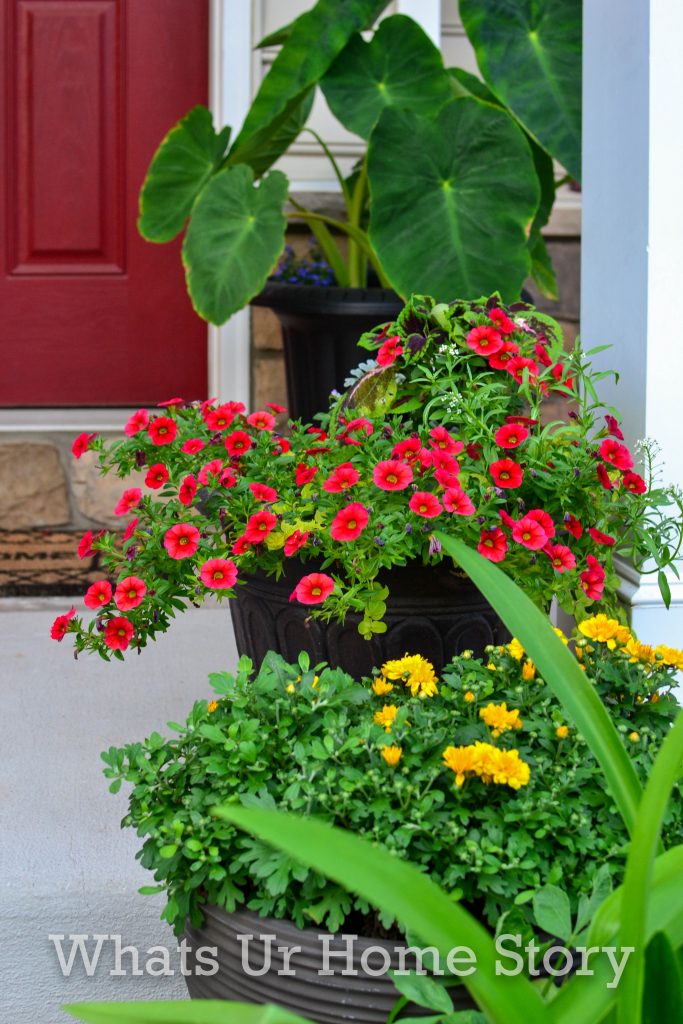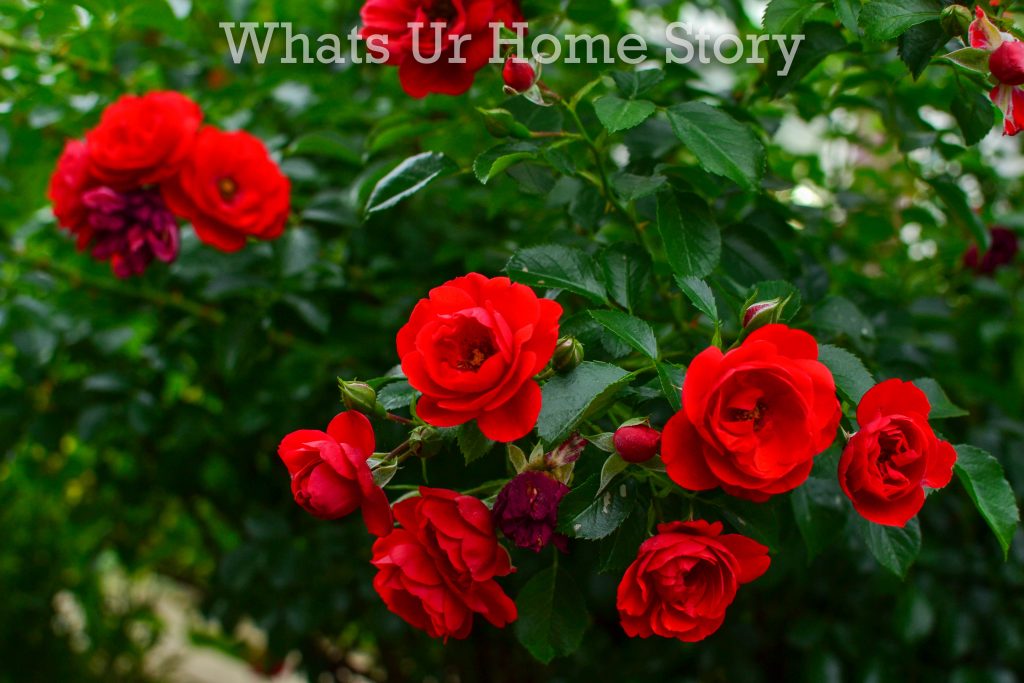 Hope you all enjoyed the summer garden tour 2020 video. How's your summer garden doing? What all flowers are blooming in your neck of the woods?