In this time of uncertainty one thing that is certain is Mother Nature. Her rhythm and the life that she nurtures are all around us giving us reason to believe in a better tomorrow. She is the one that we need to rely on, cherish, embrace, nourish, and be grateful for. My garden springing back to life not only gives me hope but also energizes me to grow more, not just flowers but my own food. Sharing some of the early spring blooming flowers from my garden in the hopes that they will bring you some cheer and may inspire folks who don't already, to grow their own.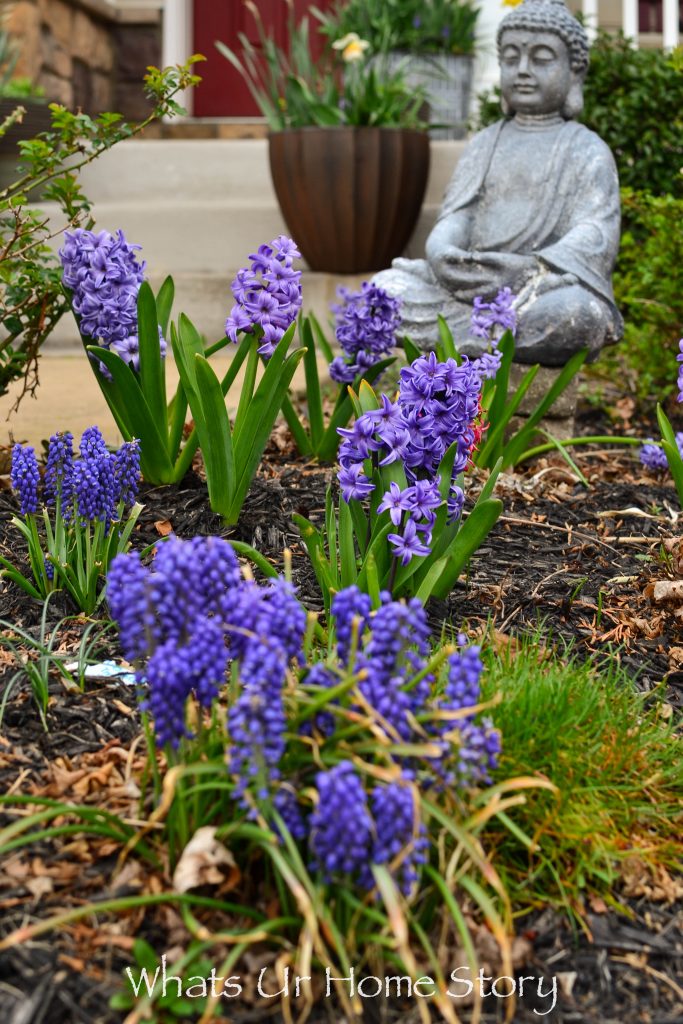 This year saw the return of a lot of regulars, debut of some new stars, and demise of some dear old ones. How strange that the garden mirrors life in so many ways!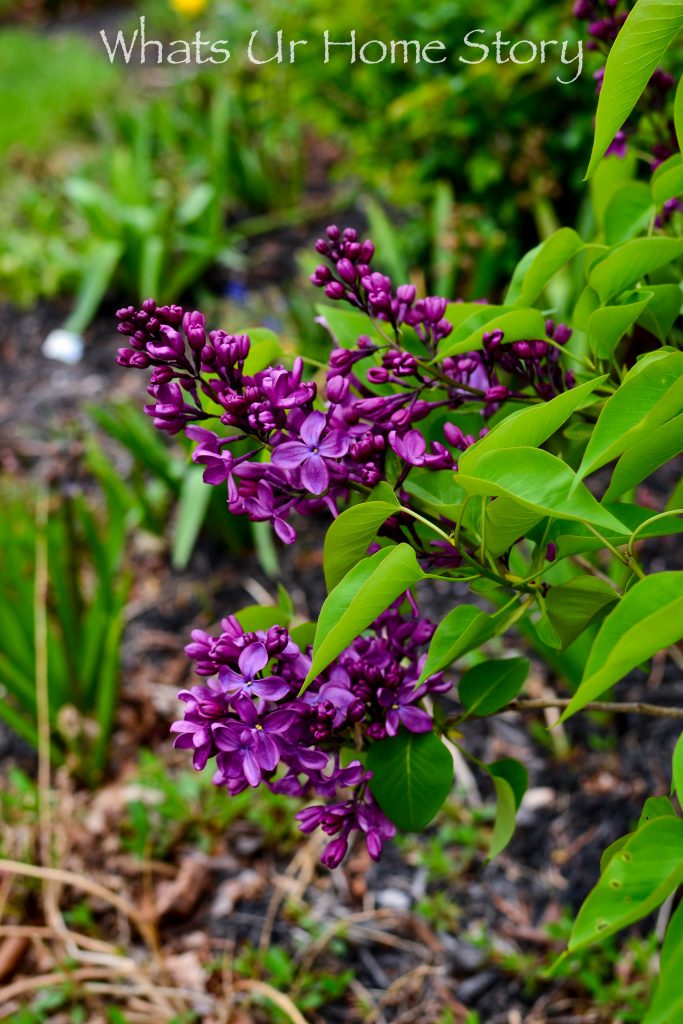 The lilac though not as great as the first year was much better than last year (read about my blunder that caused me my lilacs last year here). The variety is called Lilac Mongee and is a slow grower.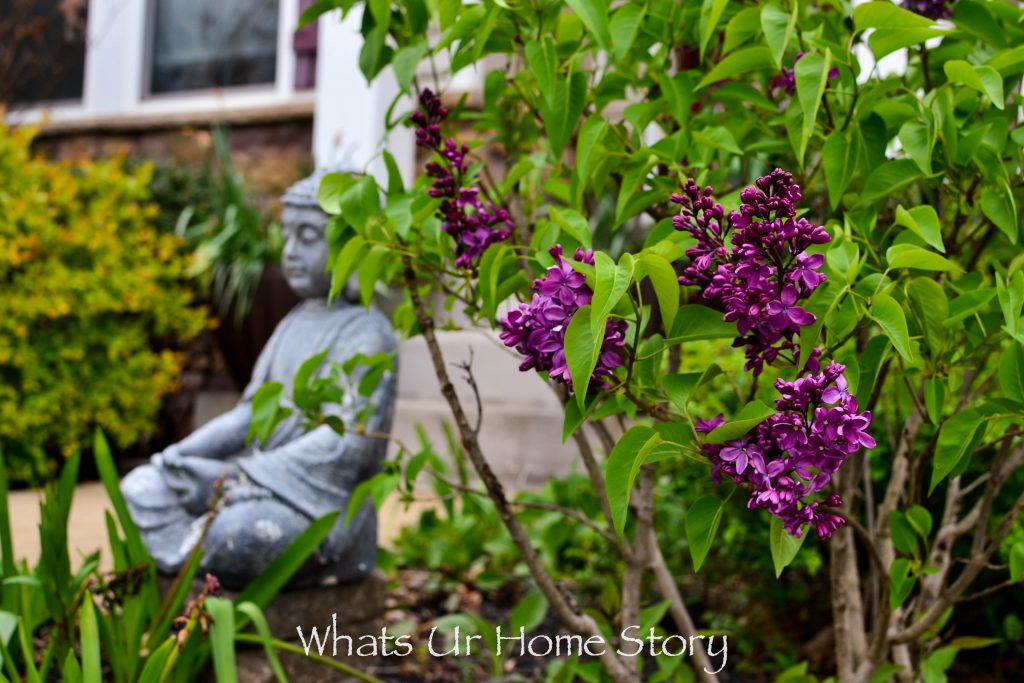 The Rembrandt tulips from last year were a huge disappointment in that not one came back. Luckily, I had added a new set as a backup measure.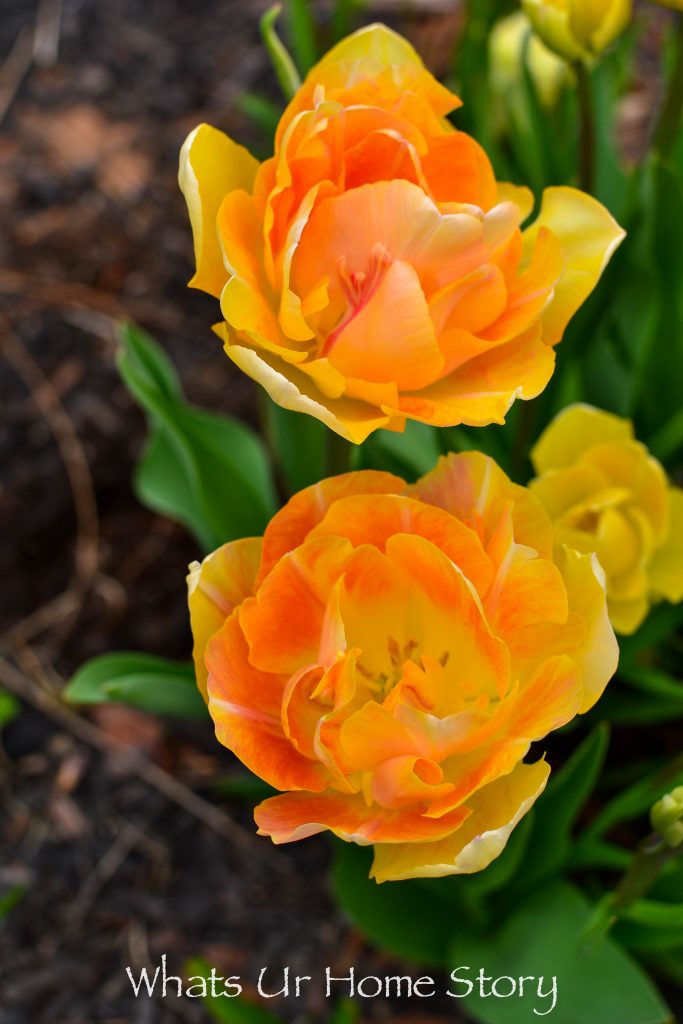 These are the early Spring blooming tulips called Charming Beauty by Longfield gardens that I got from Costco. Have to admit that I was initially disappointed with these as they start out looking a pale yellow almost cream. But then they turn into this gorgeous color in a day or two.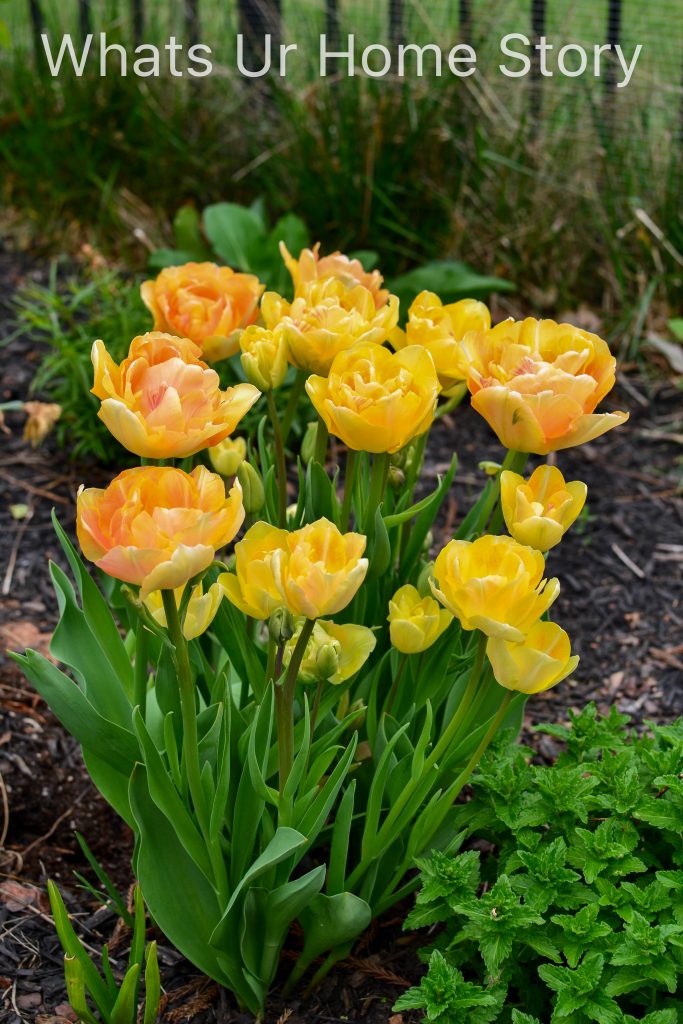 Even though these were great I think I'm giving up on growing tulips in the ground. With very little success rate of them coming back I feel like it is not worth the effort.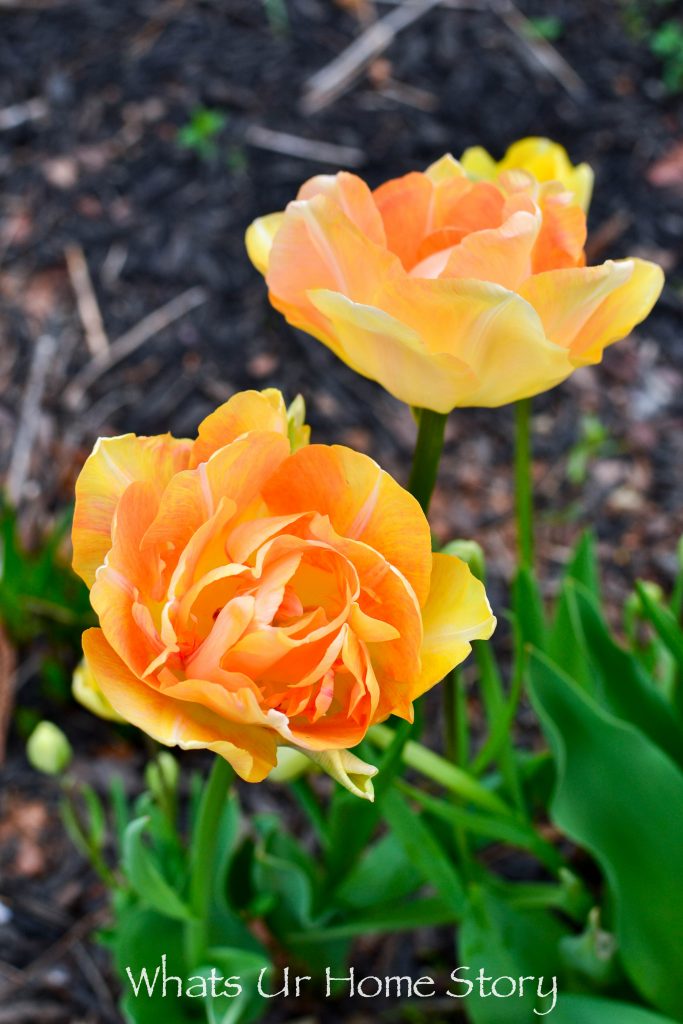 The only tulips that have returned for me are these deep red ones, again from Costco. From a bag of 70 or so bulbs planted many years ago these 3 come back every year.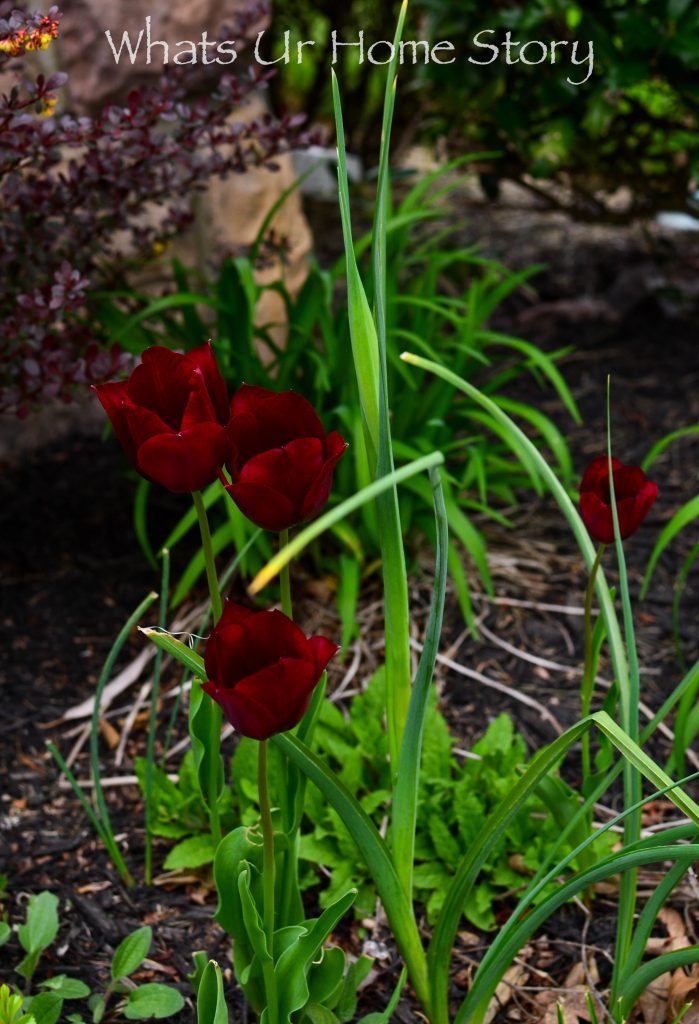 Not even in the bulb lasagna planters that I made last year did they came back! Thankfully, I had planted a new bulb lasagna in a galvanized tub in Fall. This is how it looked like the 3rd week of March with just daffodils and muscari.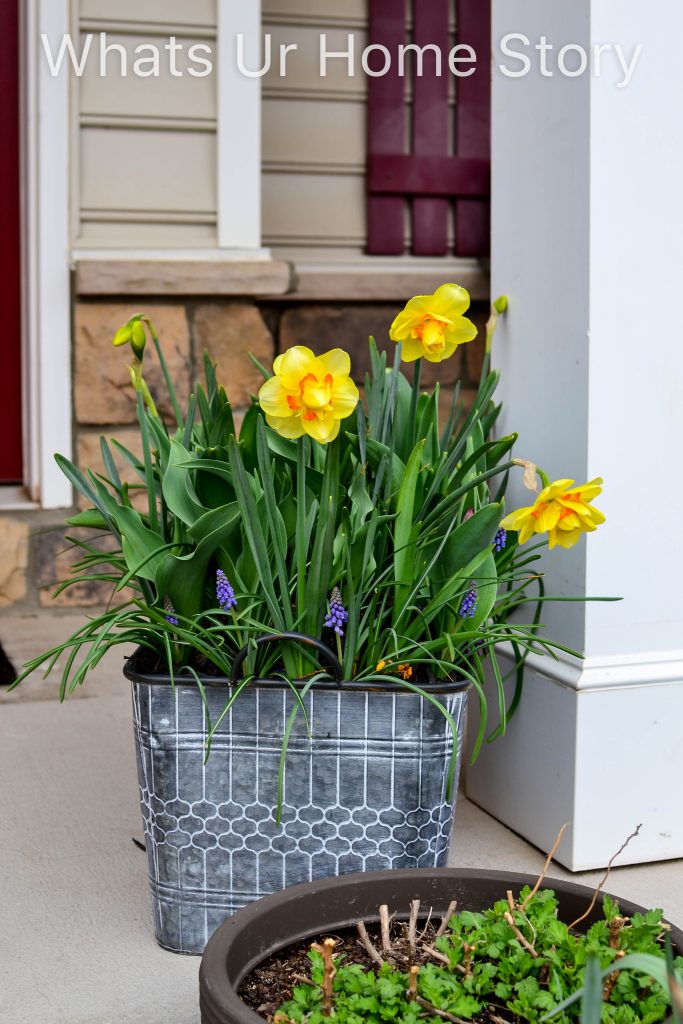 However last week the view had totally changed to this with just tulips and muscari!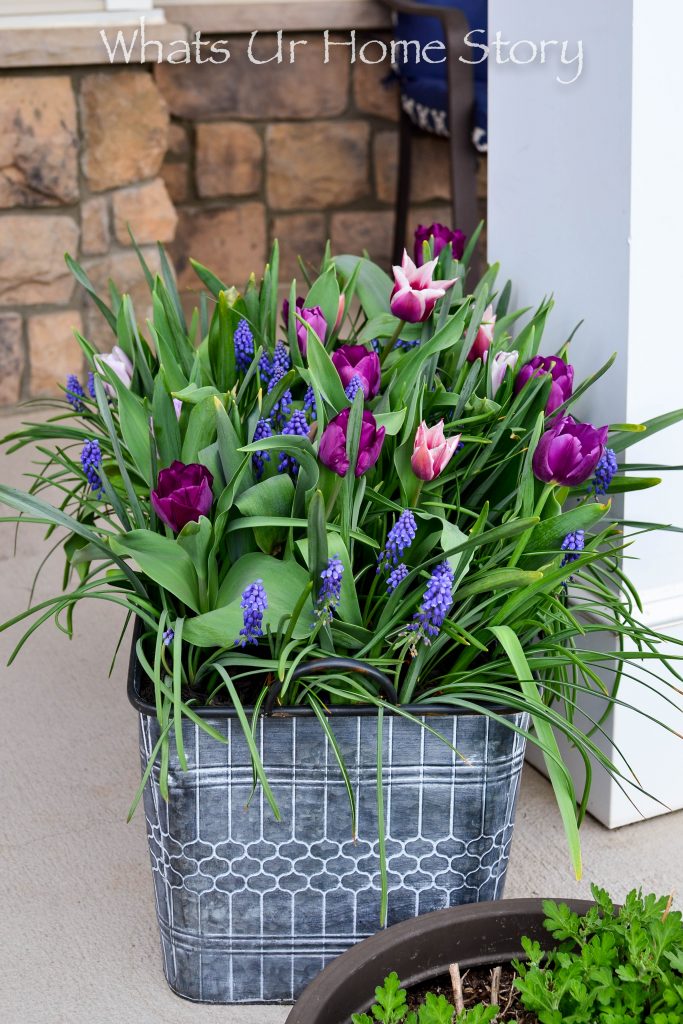 I had concerns that I might have planted them a little too densely but cannot get over how amazing they look.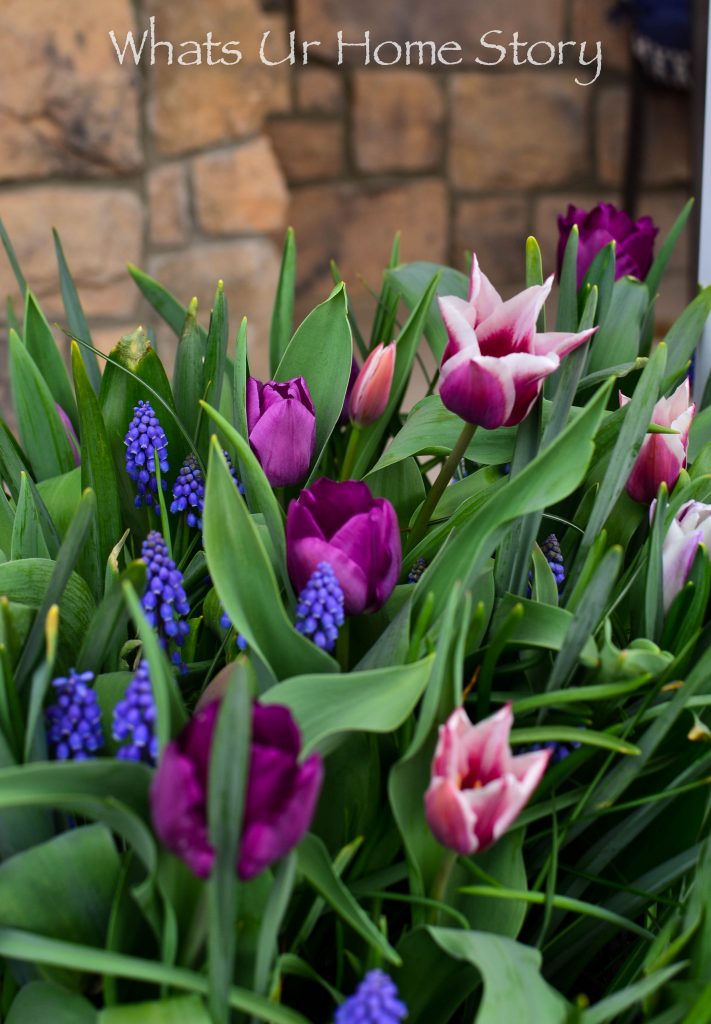 The purple tulips, Royal Acres tulip by Longfield gardens from Costco, mixed in with a variegated pack from Walmart, and grape hyacinths are the perfect combo.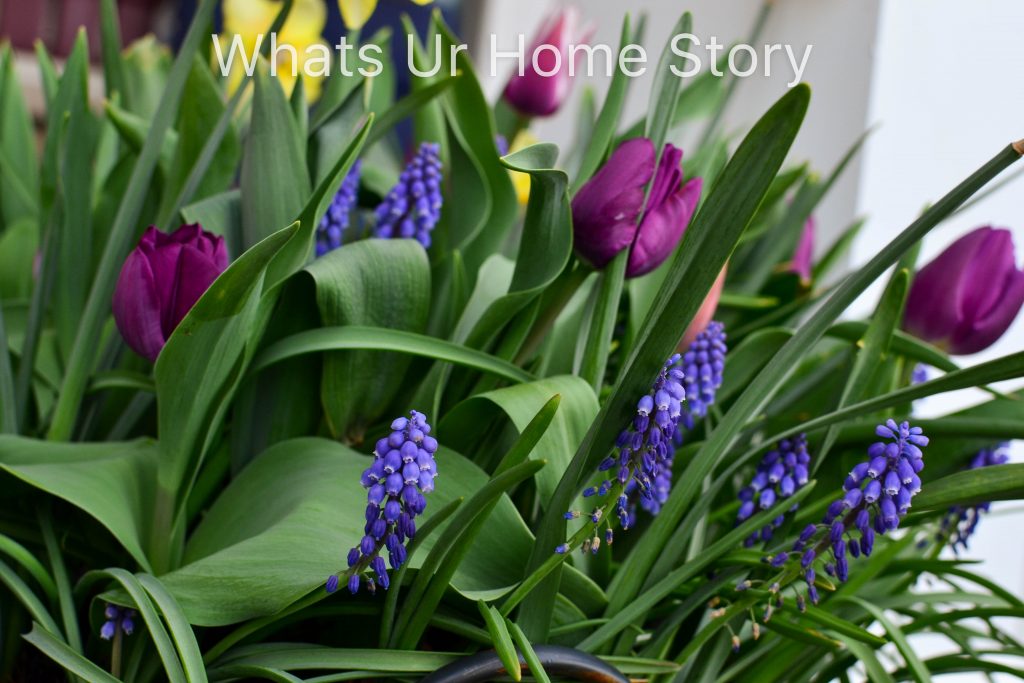 In the shade garden we have Brunnera Jack Frost blooming his heart out.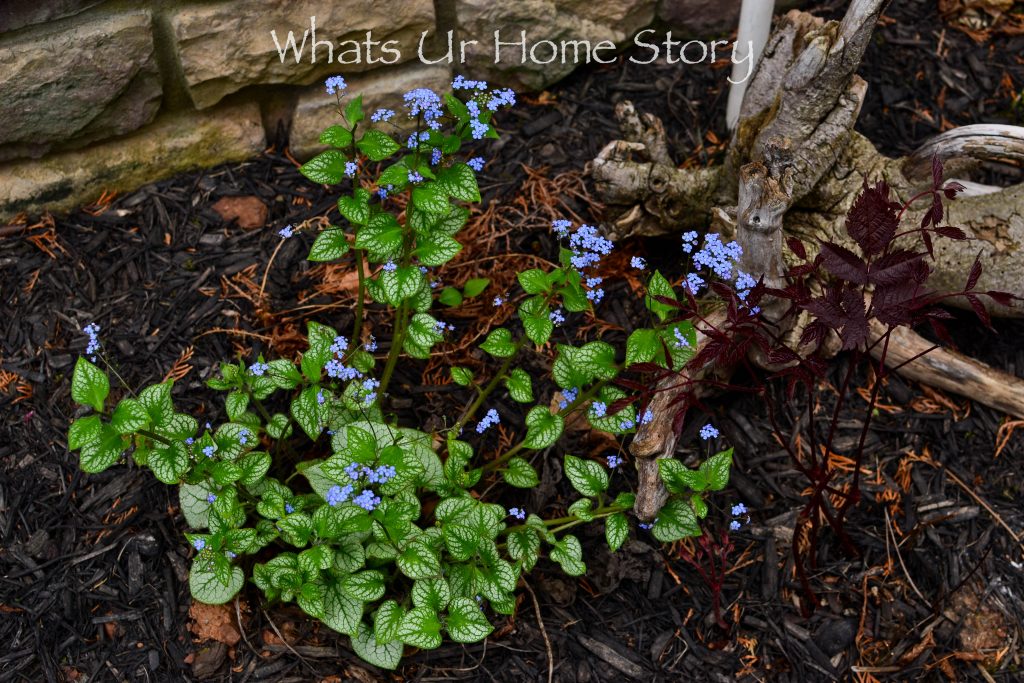 The blue flowers literally look like tiny lights in the dark shade bed.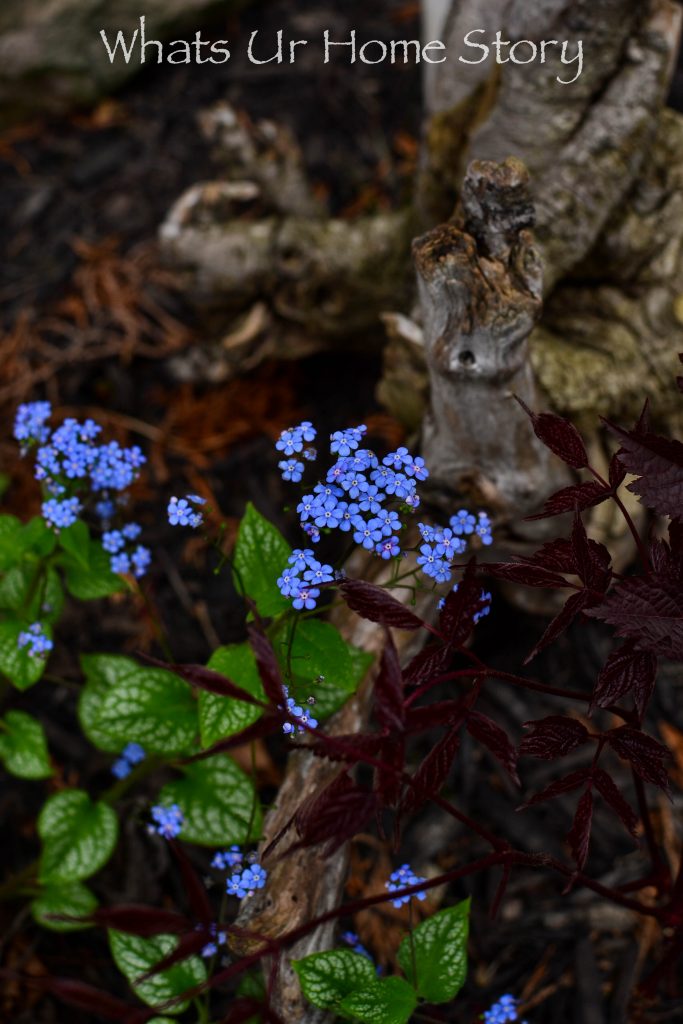 Given my experience over the last few years Daffodils seem to the best bet when it comes to early Spring blooming flowers.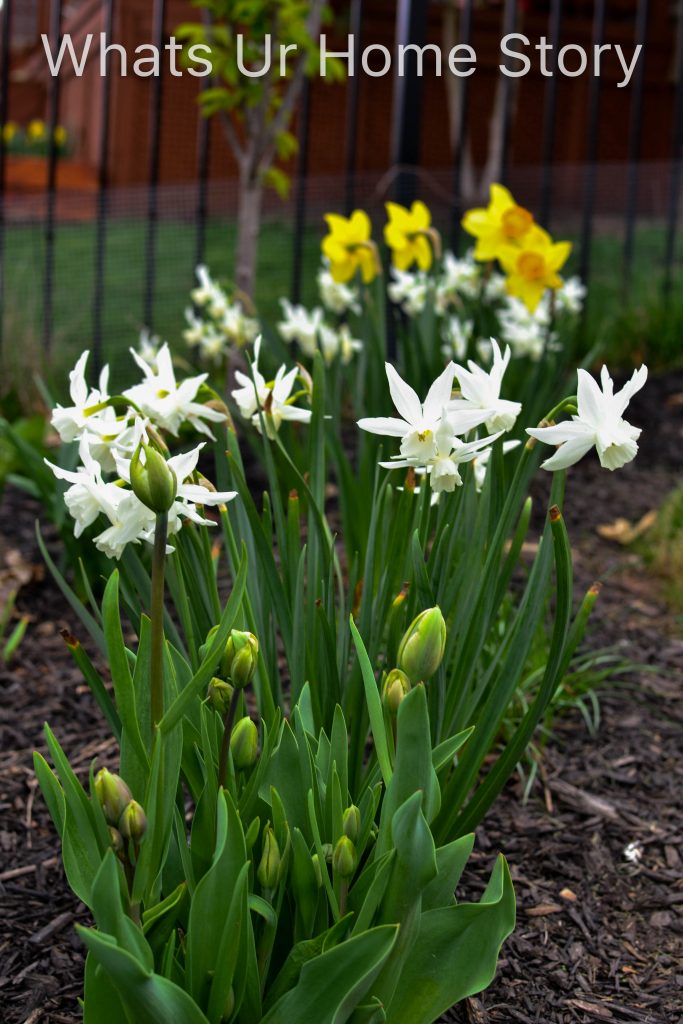 Many of them are even fragrant like this peach cobbler daffodil.
Another new addition this year is this pheasant's eye daffodil or poet's daffodil or fried eggs daffodil.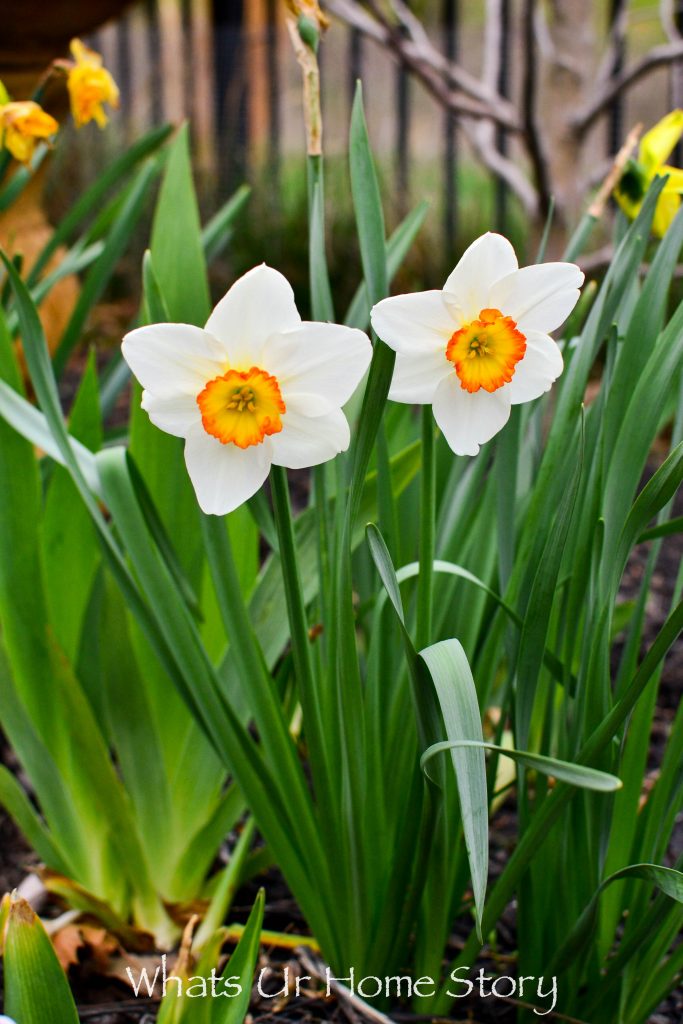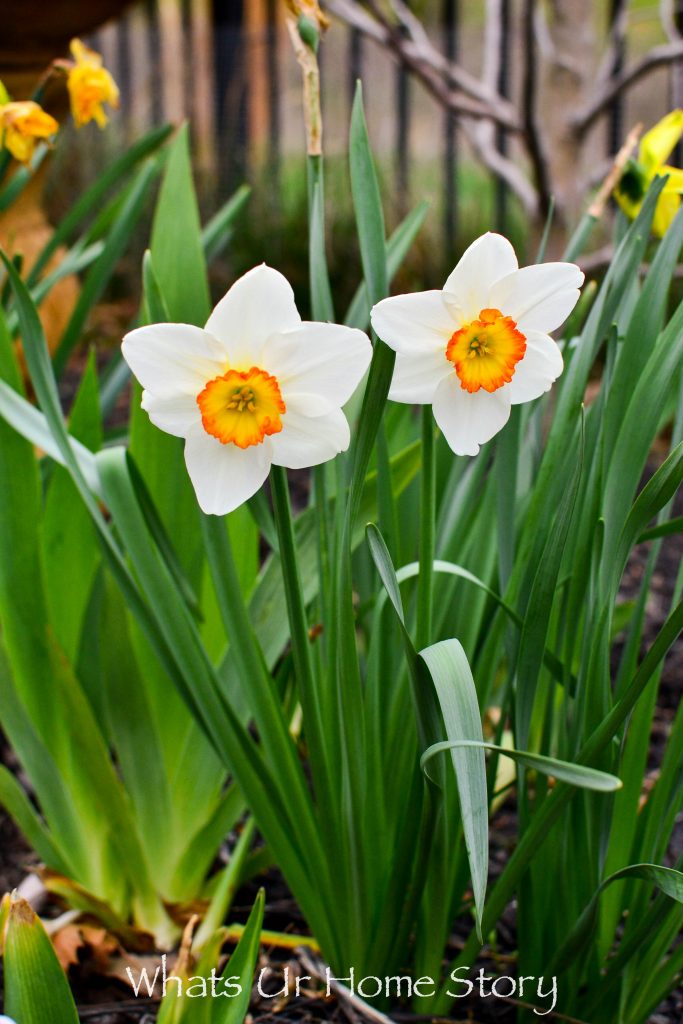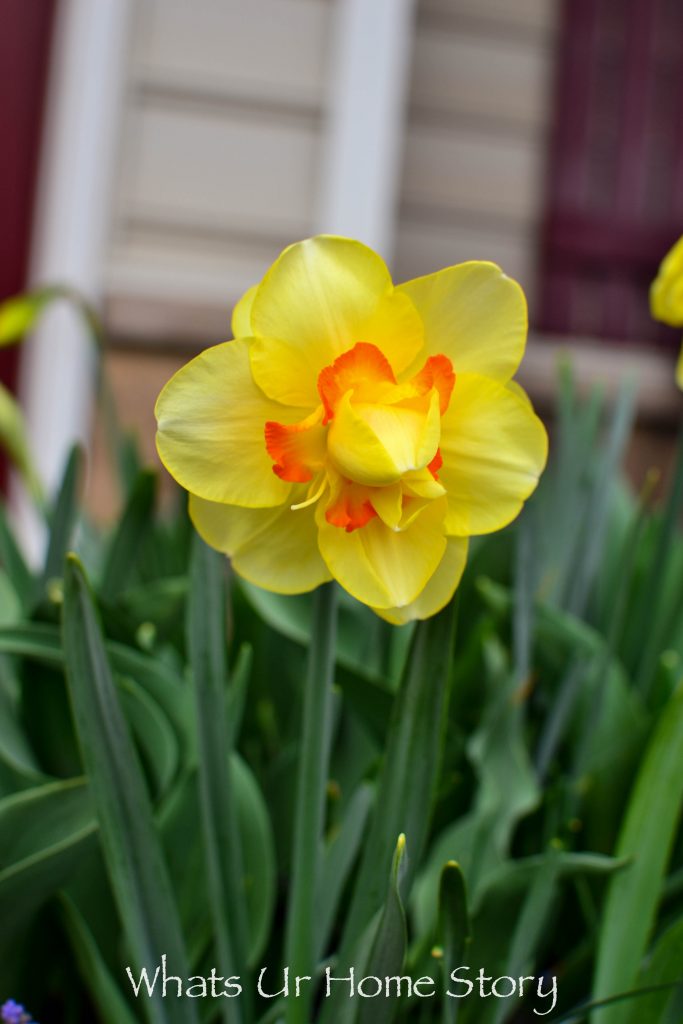 They are both bunny and deer resistant as well.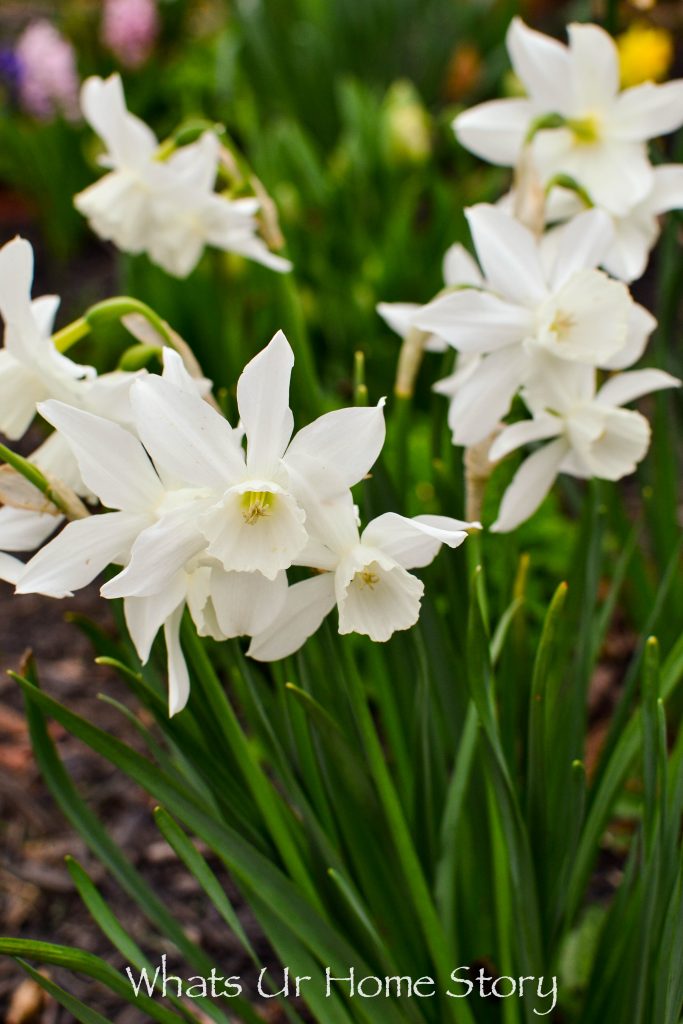 More Royal Acres tulips in the backyard garden.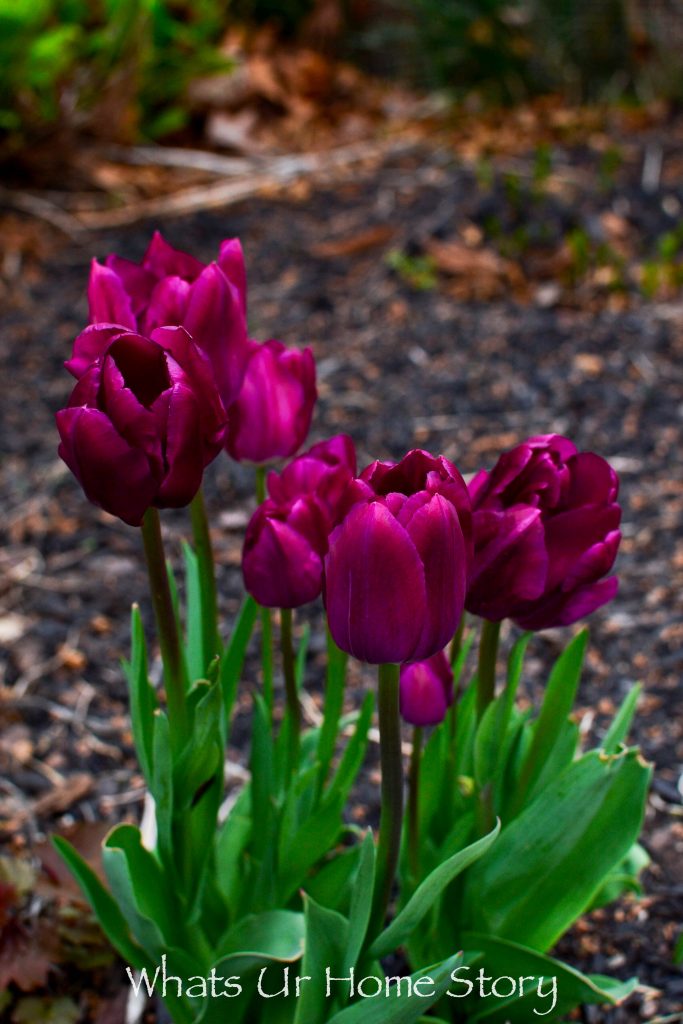 The hellebores have been true troopers, still holding on to their first flowers and producing new ones.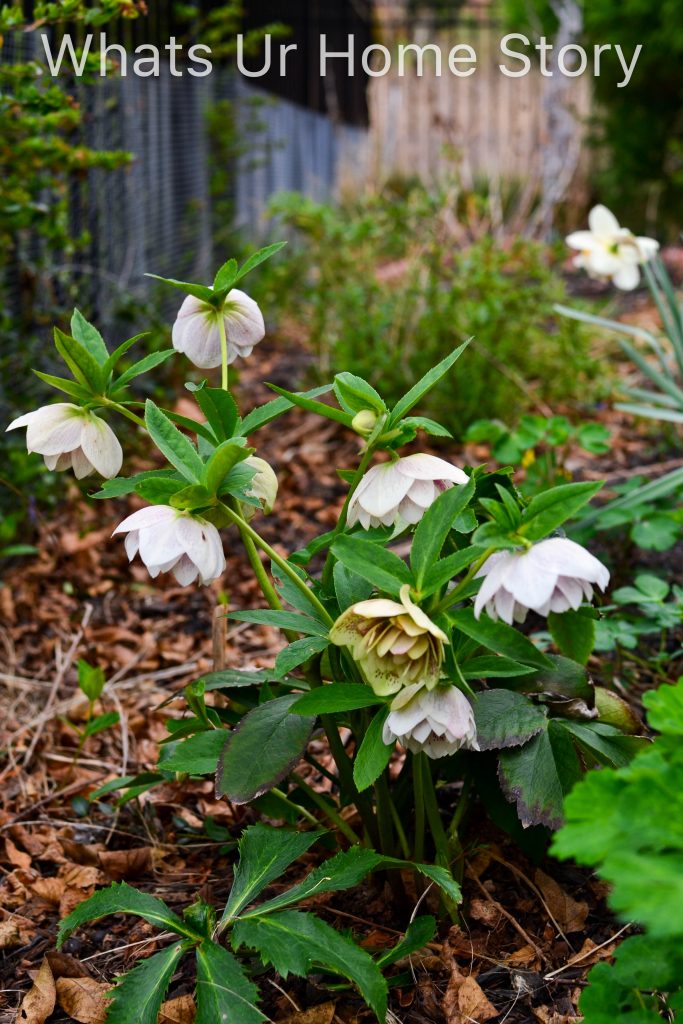 You can read about the types I have here.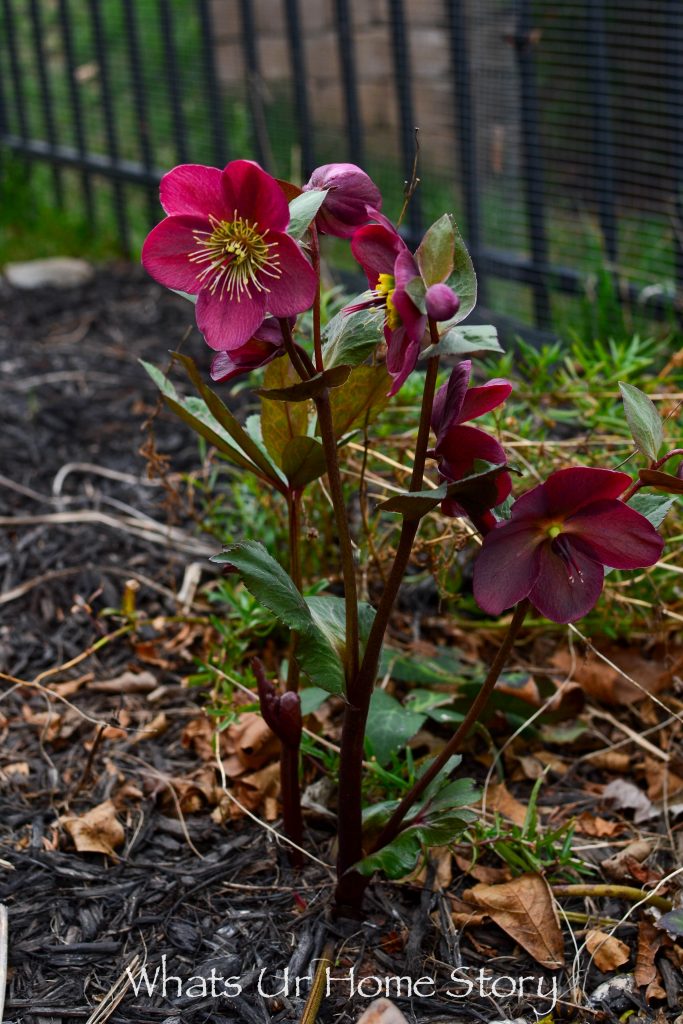 Unlike the daffodils the hyacinths weren't as robust as last year.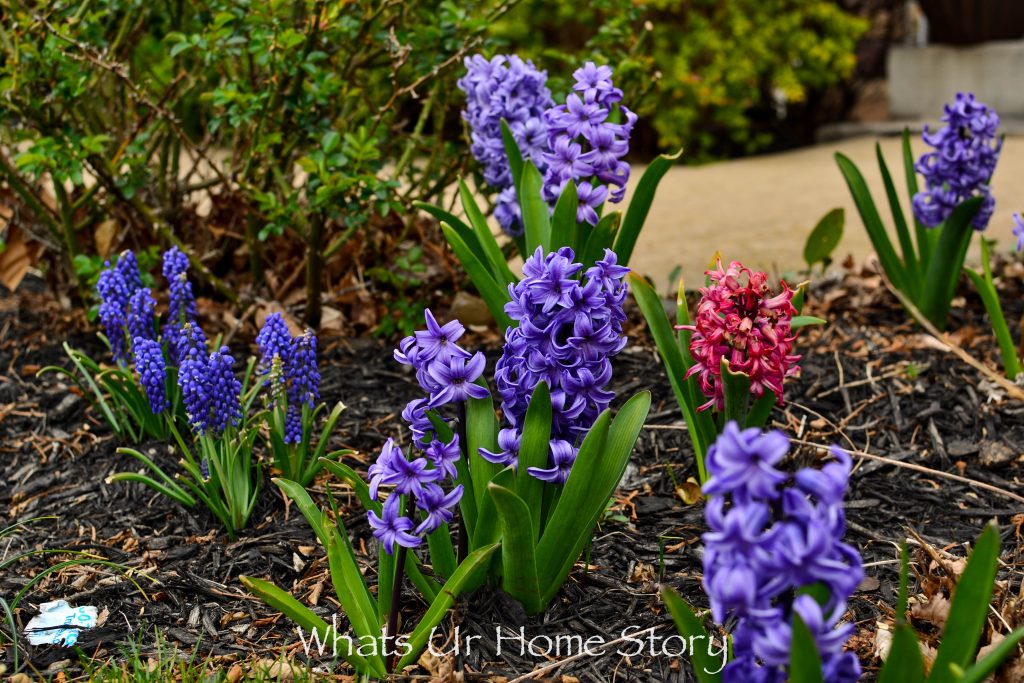 Except for the muscari or grape hyacinths which are in full form.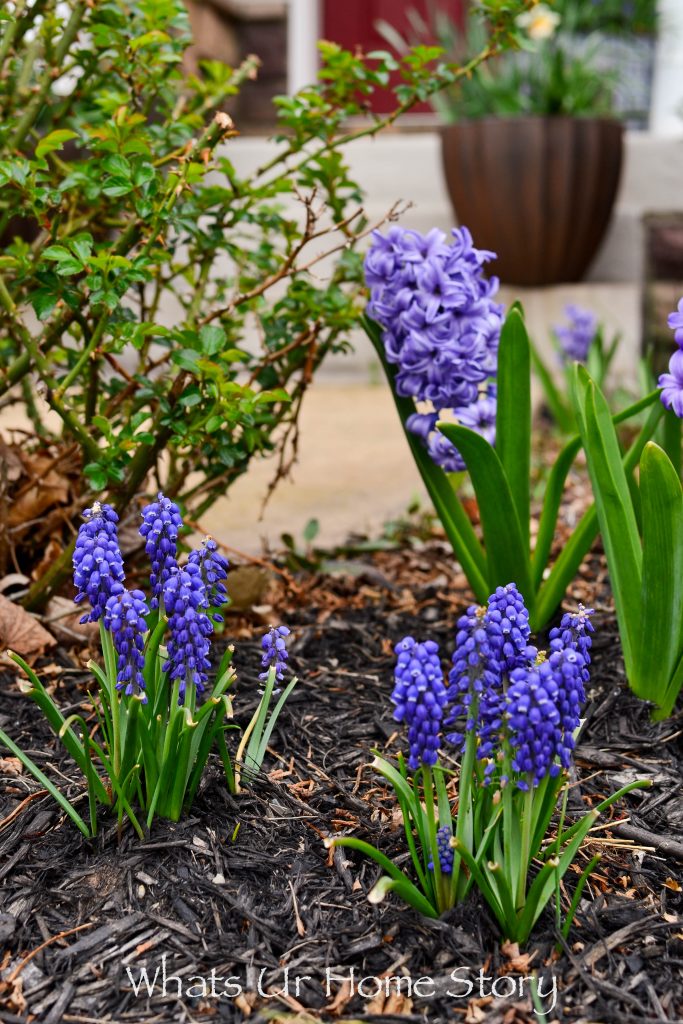 They did great both in ground and the lasagna planter.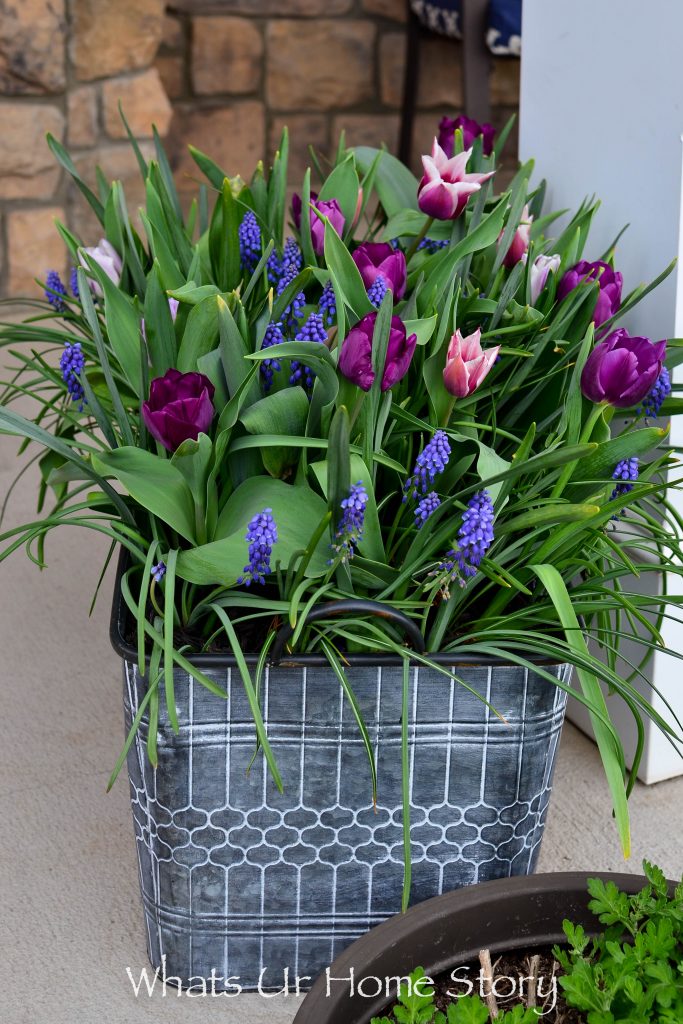 That wraps up the tour of the early Spring blooming flowers in my garden. Hope I was able to at least spread some positivity and maybe even put a smile on your face with the deluge of pics. Until next time Stay Safe, Stay Positive, Stay Home!