Sometimes it helps to be a hoarder. Though I can certainly argue that I'm not a true hoarder I can without doubt say that I'm one of those people who cannot throw away things because some day I'll find a use for it. With the lockdown situation of not being able to visit any stores or buy new craft supplies, a lot of free time at hand, and the need to do something cheerful I rummaged through my silk flower stash to make this cute and simple Spring wreath.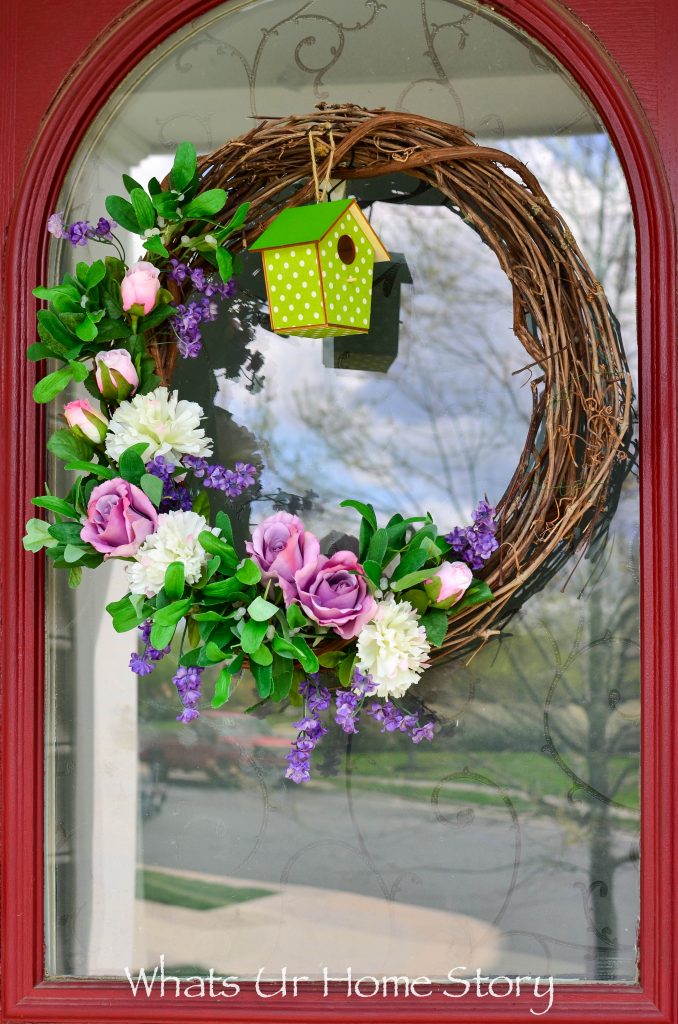 You might remember the grape wine form that I've used like a million times (here, here, and here to name a few). I used a bunch of silk flowers that originally came with the bowl that I used in this holiday flower arrangement (see saving them was an clever move, right?), a few leaf and flower picks and tiny birdhouse from this Spring decor, some flowers from this Patriotic wreath, to come up with a fresh new piece of door decor.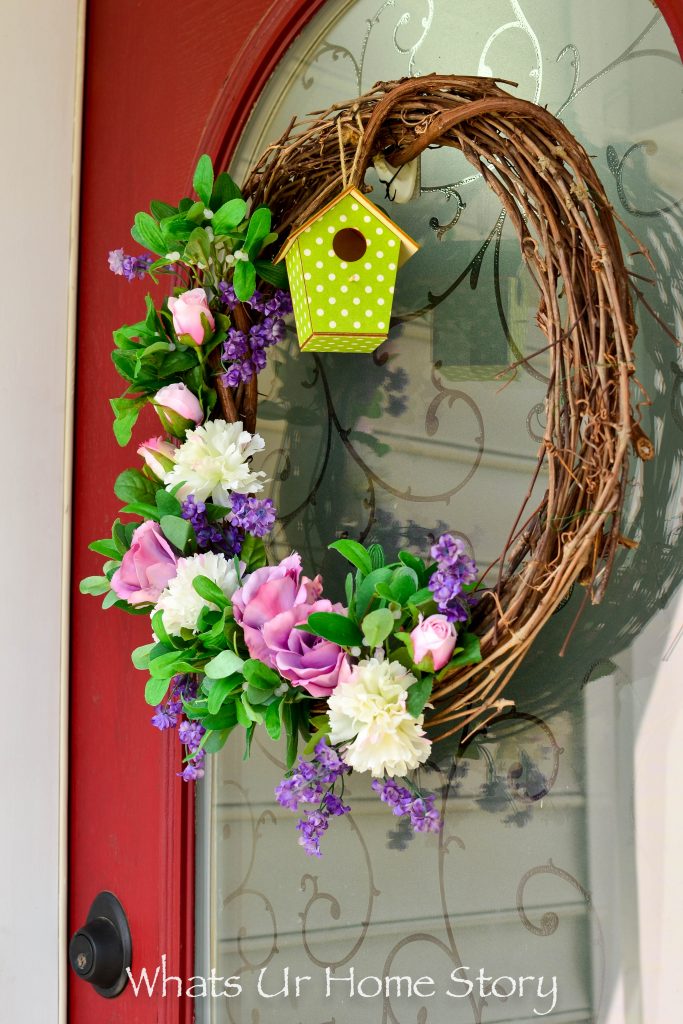 Really it is that easy. Since most of the silk flowers had picks attached to them all I had to was to poke them into the wreath frame. I hung the birdhouse with a piece of floral wire.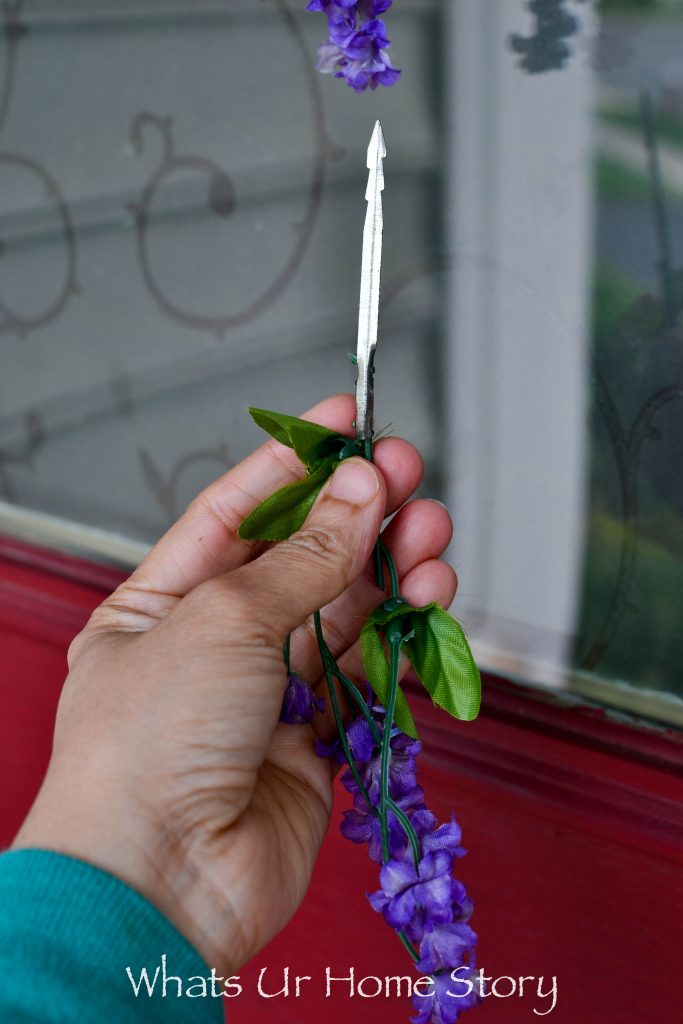 It has been crazy windy here so the birdhouse keeps swaying around which I think adds to the whimsy.
Here's to upcycling, working with what we have to keep the spirits up in this time of special need. The best part is I unknowingly matched the wreath with color scheme of my bulb lasagna planter.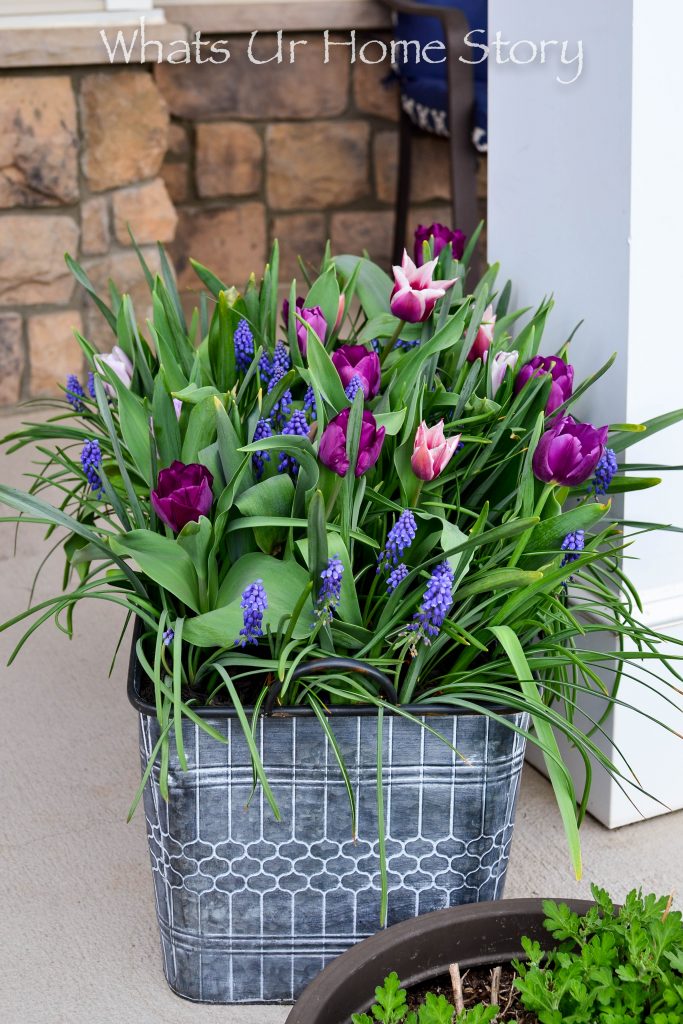 Will see you soon with an update on our vegetable patch. Hint: we are working on an organic pest control solution for our Brassicas.