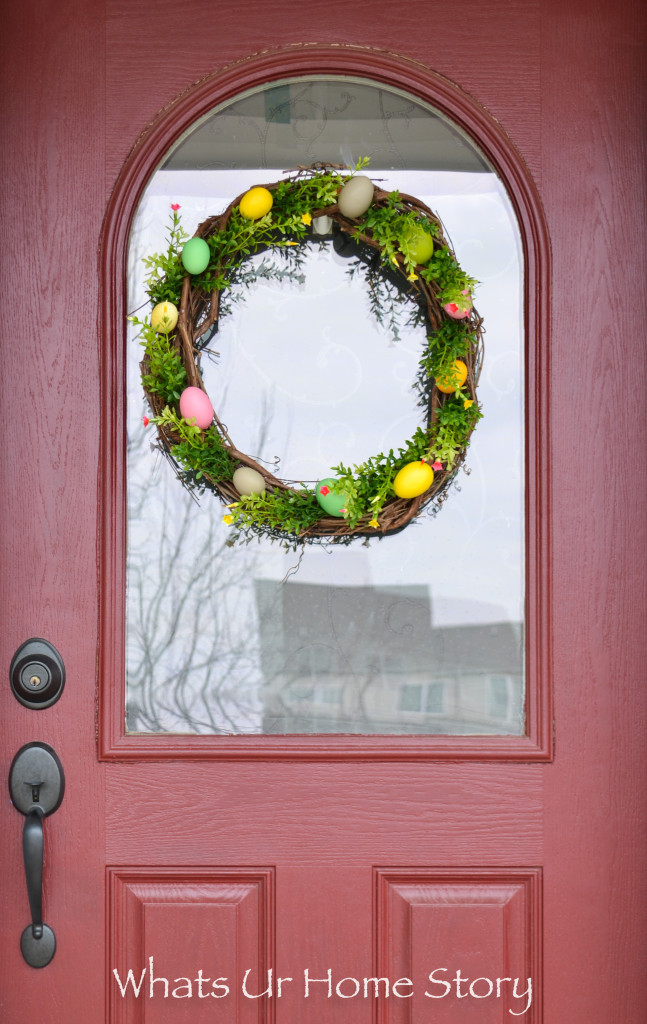 I've been busy the last few weeks sprucing my home for Spring. In true Vidya style all the decor is simple, easy to create, and budget friendly. 2 years ago I dabbled in some Easter craft ideas with Easter eggs and ever since I've been hooked (check out my watercolor and Sharpie doodle eggs and the Spring wreath from last year). This year too we are kicking off Spring with a simple egg wreath.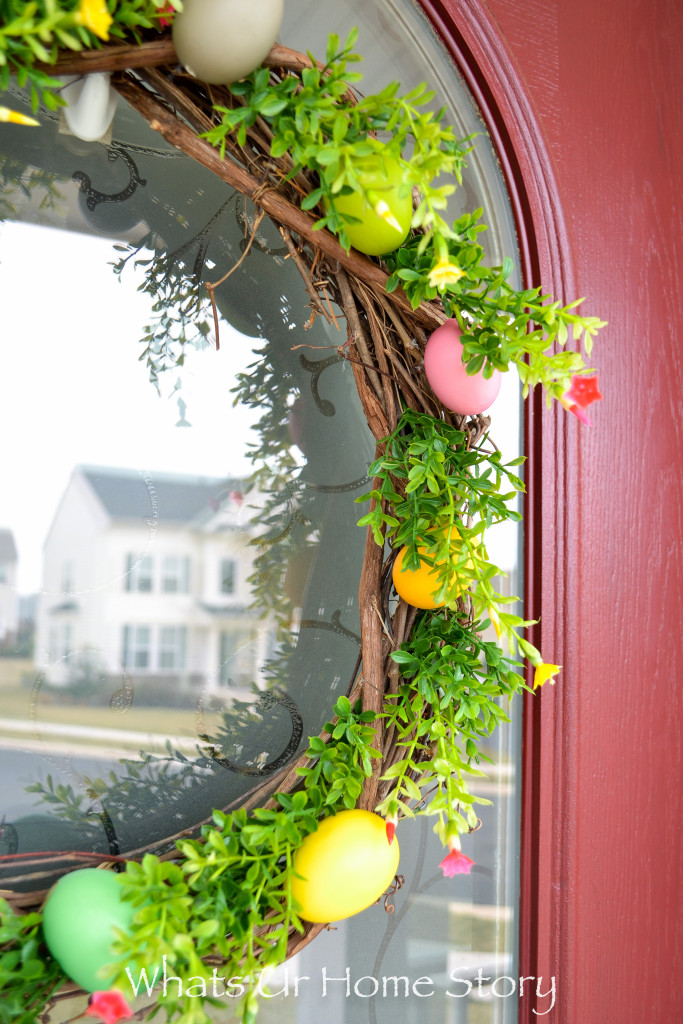 Today I'm also participating in a very large blog hop, hosted by Hometalk with other home decor bloggers where we share all things Spring.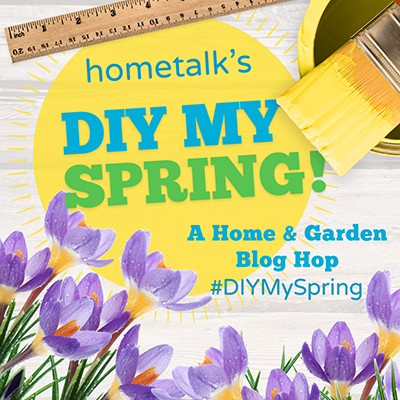 If you have wire cutters, which I didn't, this is a 5 mins project. It is that simple! To make this pretty Spring wreath you need;
Materials
Grapevine wreath (I already had one that I keep re-using every year)
Colorful Easter eggs (Michaels)
2 small flower stems preferably with small leaves and flowers (Michaels, I ended up using only 2 of 3 the stems shown below)
Wire cutters or scissors
Hot glue gun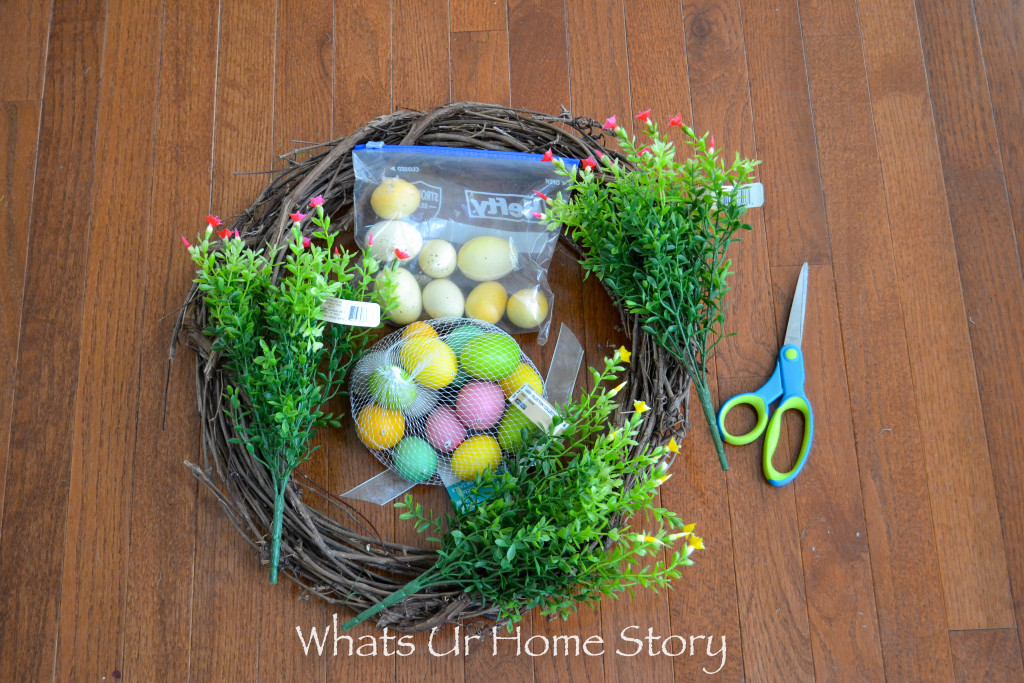 Method
Cut each of the individual branches from the flower stem and stick firmly into the wreath leaving about a 2″ gap between the branches.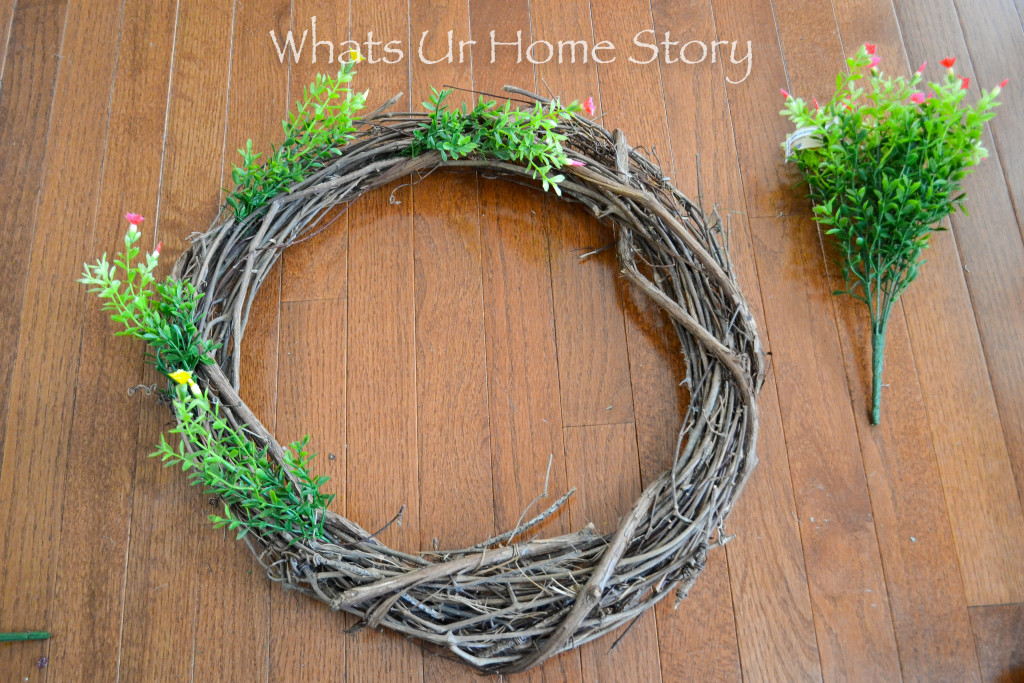 Once you have arranged all of the individual branches into the wreath, arrange the eggs in the space between the branches. Feel free to move the eggs around till you arrive at the right color/size combination.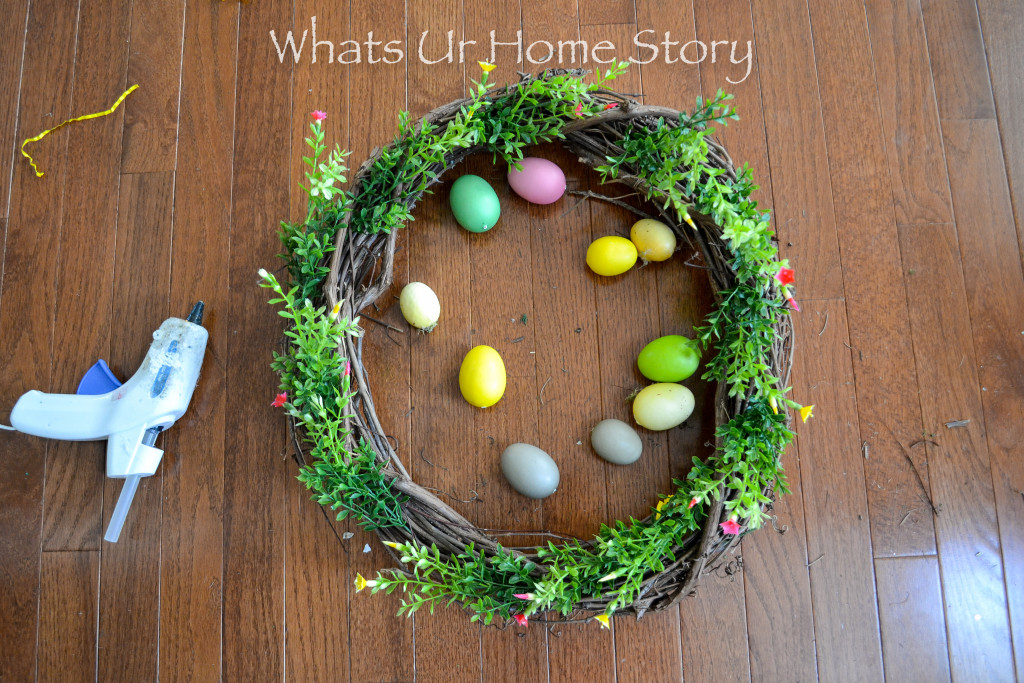 After you have the got the placement right, keep each egg next to the the section of the wreath it will be glued to.
Hot glue the eggs to the wreath in their respective positions.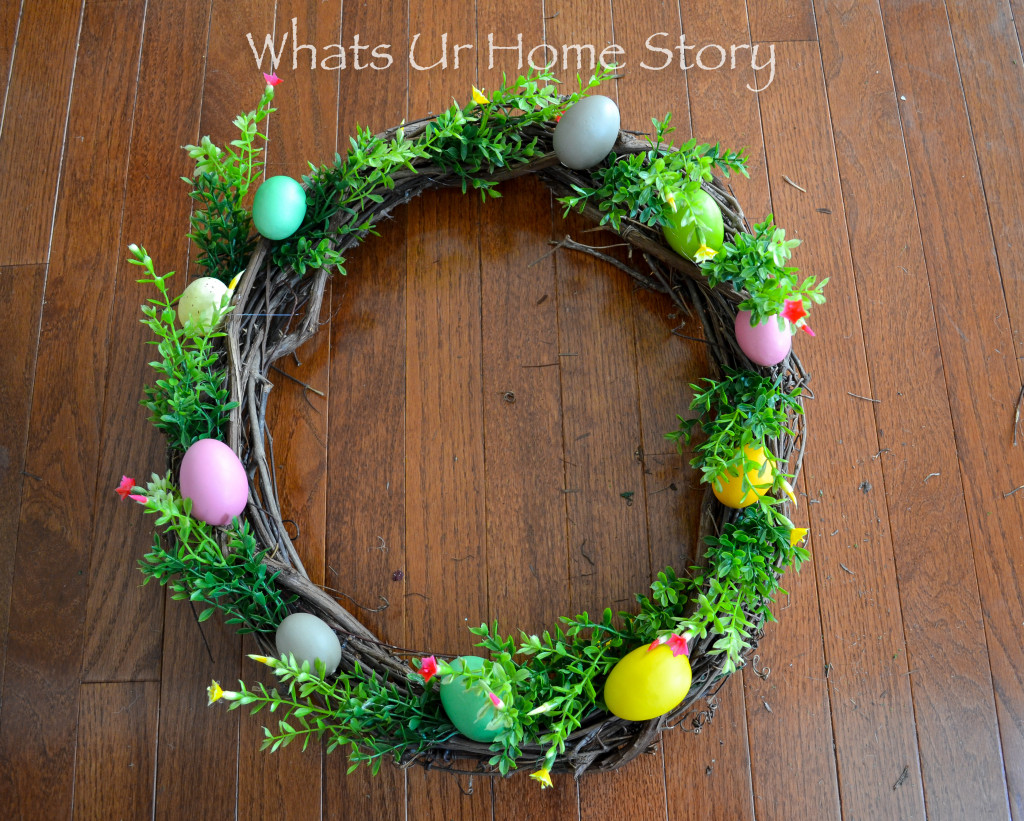 Hang it over your door and enjoy!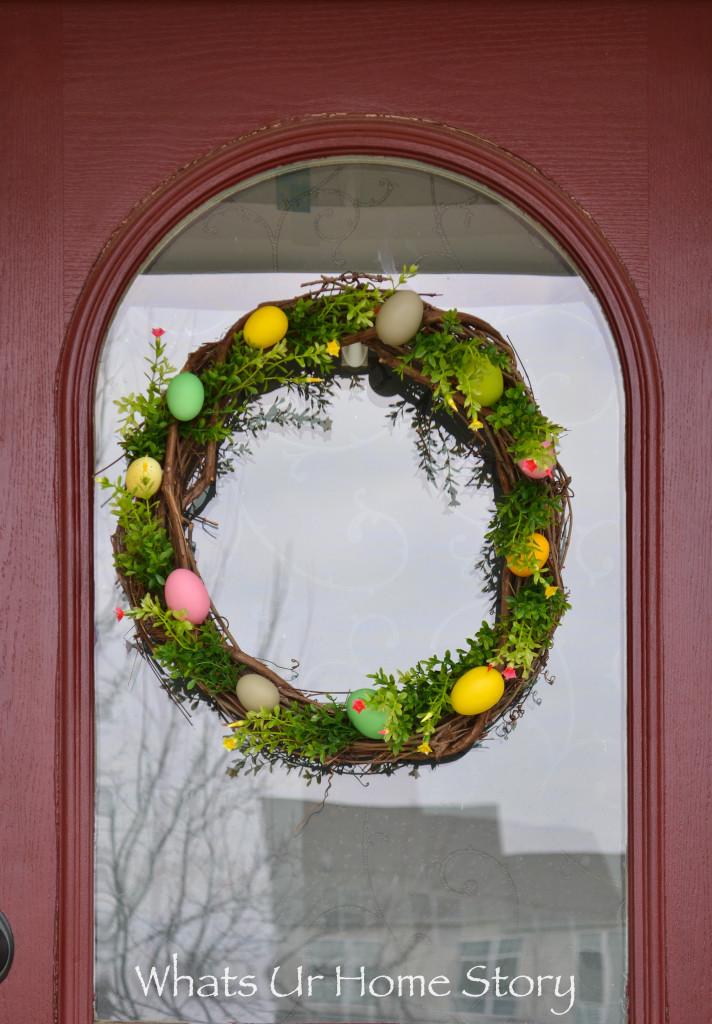 For other easy Easter craft ideas check out these posts;
Fabric Scraps & Felt Flower Wreath
Have you started your Spring decorating? Don't forget to follow the #DIYMy Spring hashtag and the below posts (click on the button below to expand) for more Spring and Easter craft ideas.