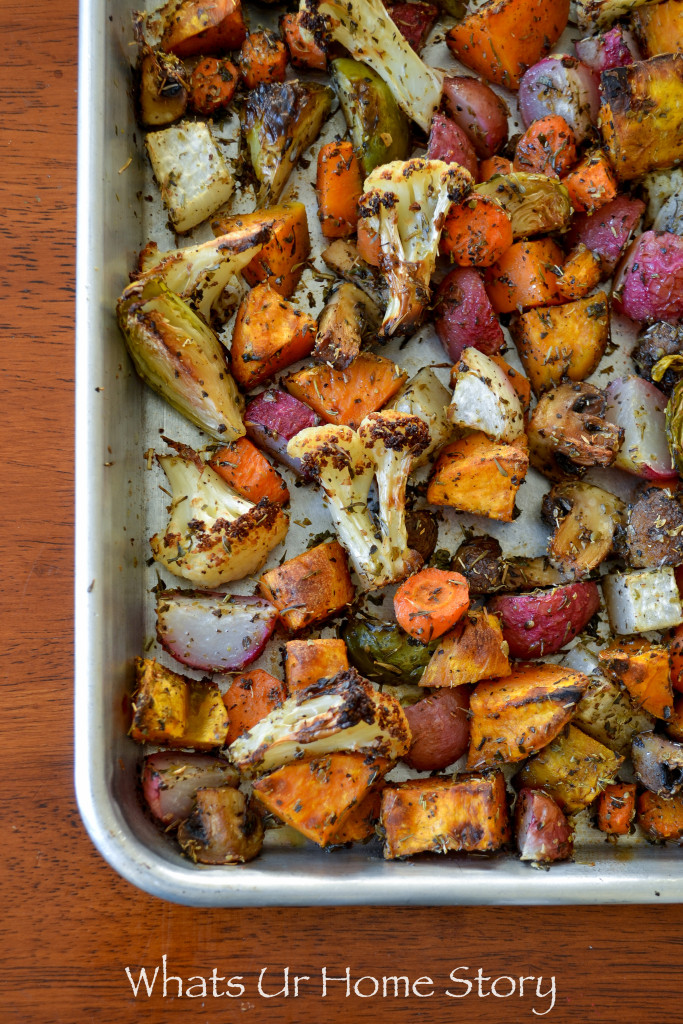 My main pet peeves with Whole 30 all center around breakfast cause I'm not a big fan of eating meats for breakfast. Nor do I like eggs or sweet potatoes. On my Whole 30 round 1 (I just finished week 1 of my round 2) after a few days of trying to eat scrambled eggs, the only way I can eat eggs (absolutely hate hard boiled eggs, omelets are meh, let's not even go to sunny side up or its variations) I was ready to give up but then my monkey #1 discovered this recipe for roasted vegetables as he was looking up dishes for our Thanksgiving menu. It was such a big hit at our family Thanksgiving dinner that I decided to make it again. This time I decided to add some scrambled eggs to the veggies and try it for breakfast. Yummoo!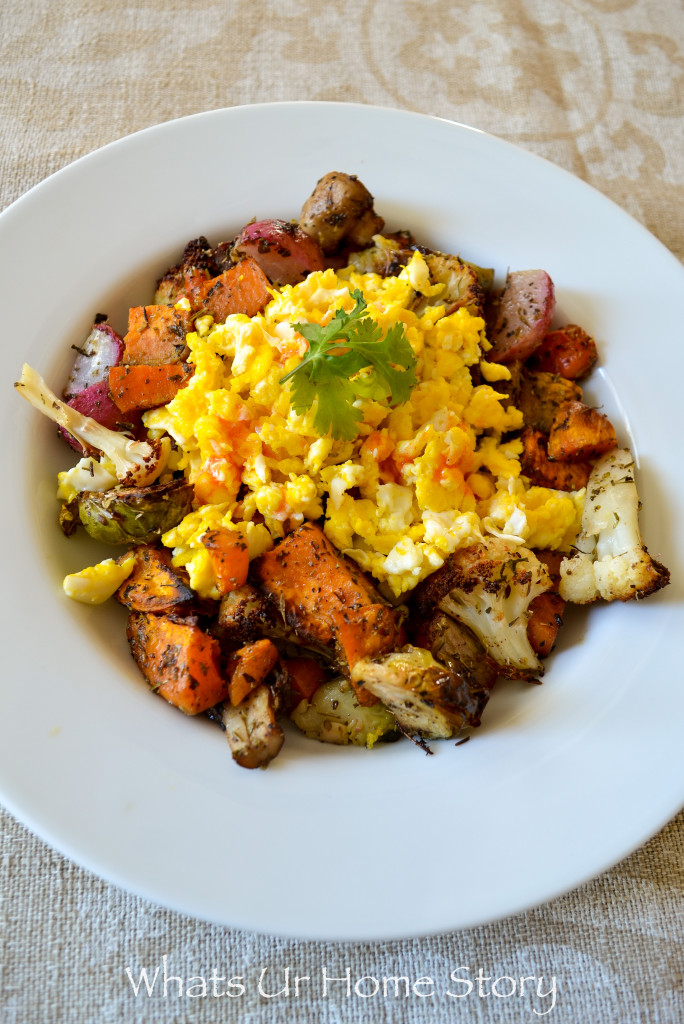 Ever since this has been my breakfast staple, even on non-Whole 30 days. I crave this roasted vegetable and egg hash when I run out!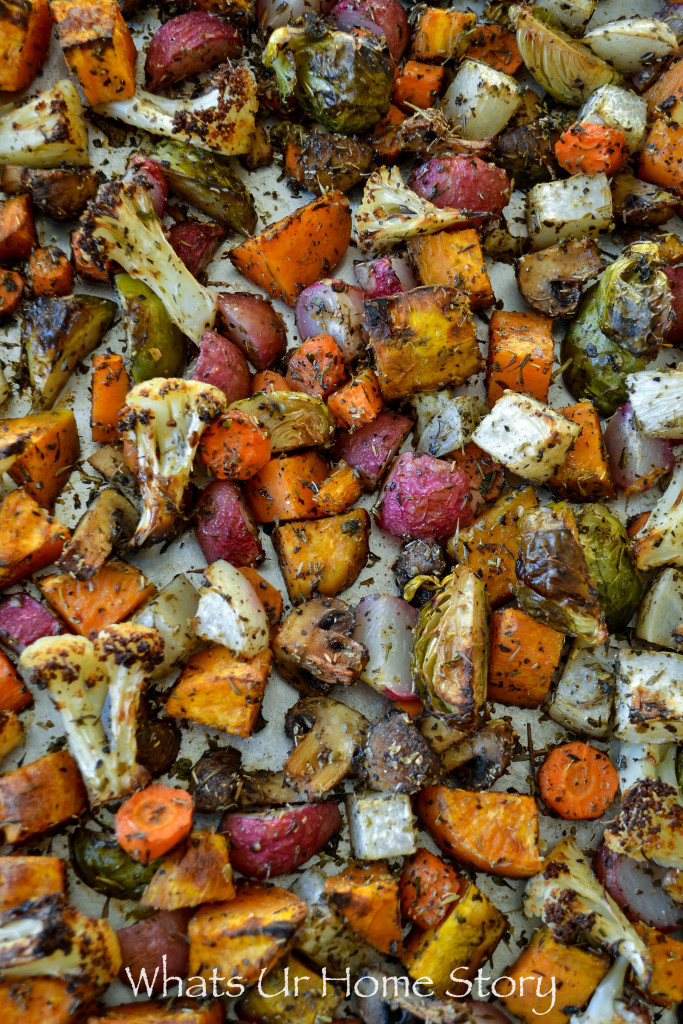 Seriously I'm addicted! It is the perfect combo of my favorite veggies (yes, I discovered I love roasted sweet potatoes) coated in a light herb mix.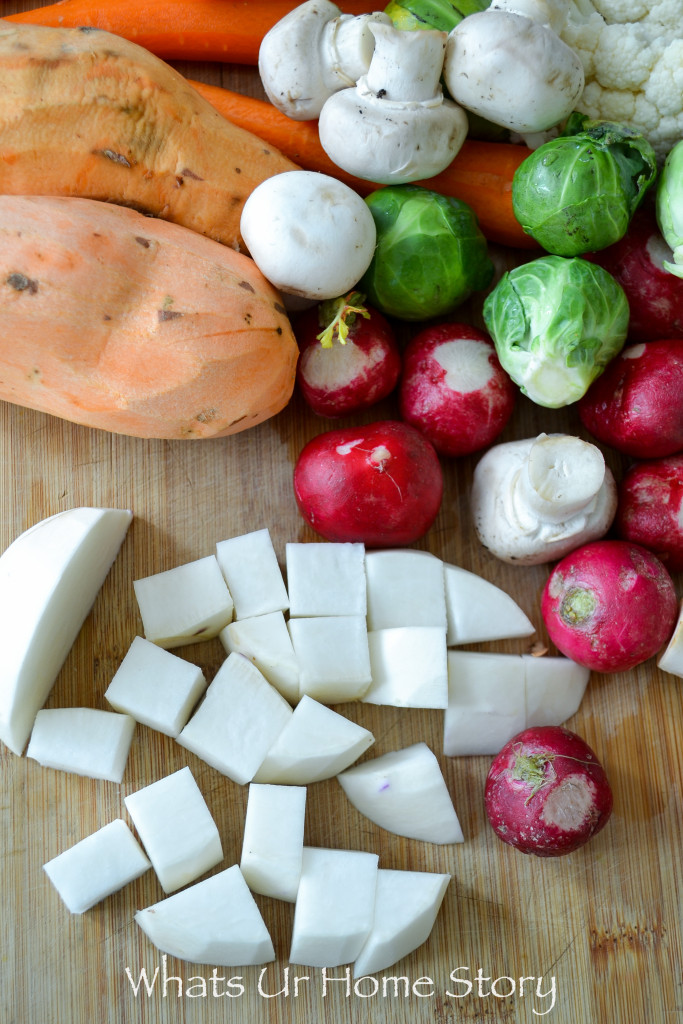 I usually make it on Sunday evenings and this batch of 5 servings lasts me the whole week.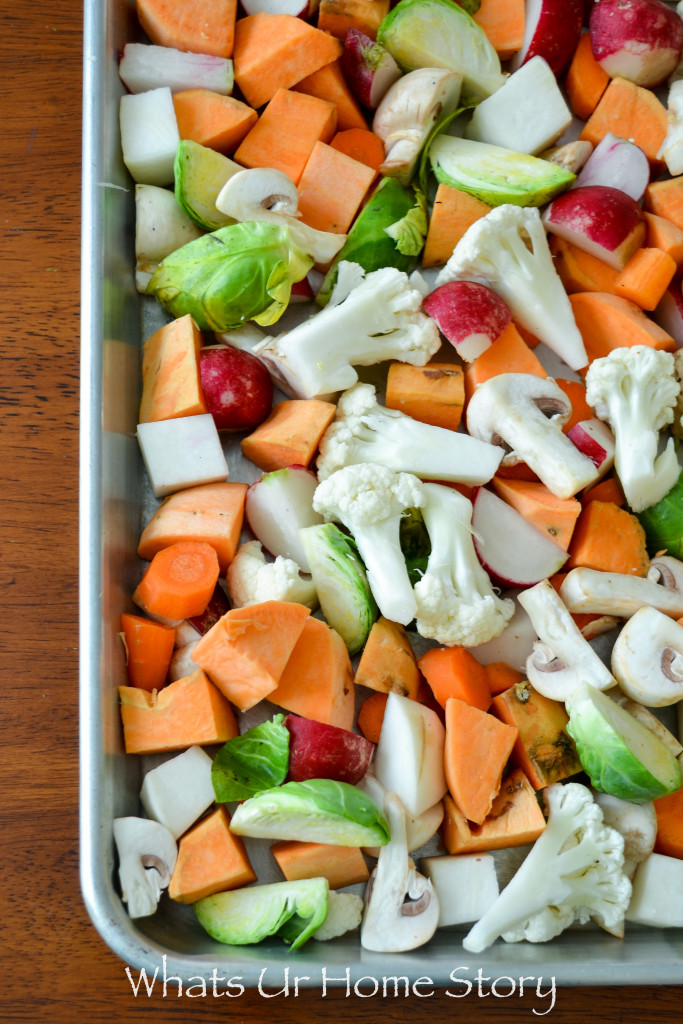 Each morning I scramble 2 eggs (whole 30 requires you to eat around 3-4, as much as you can hold in your hands but this is the max I can tolerate) and add to my portion for the day, and have it with a good dash of Frank's hot sauce. Perfect!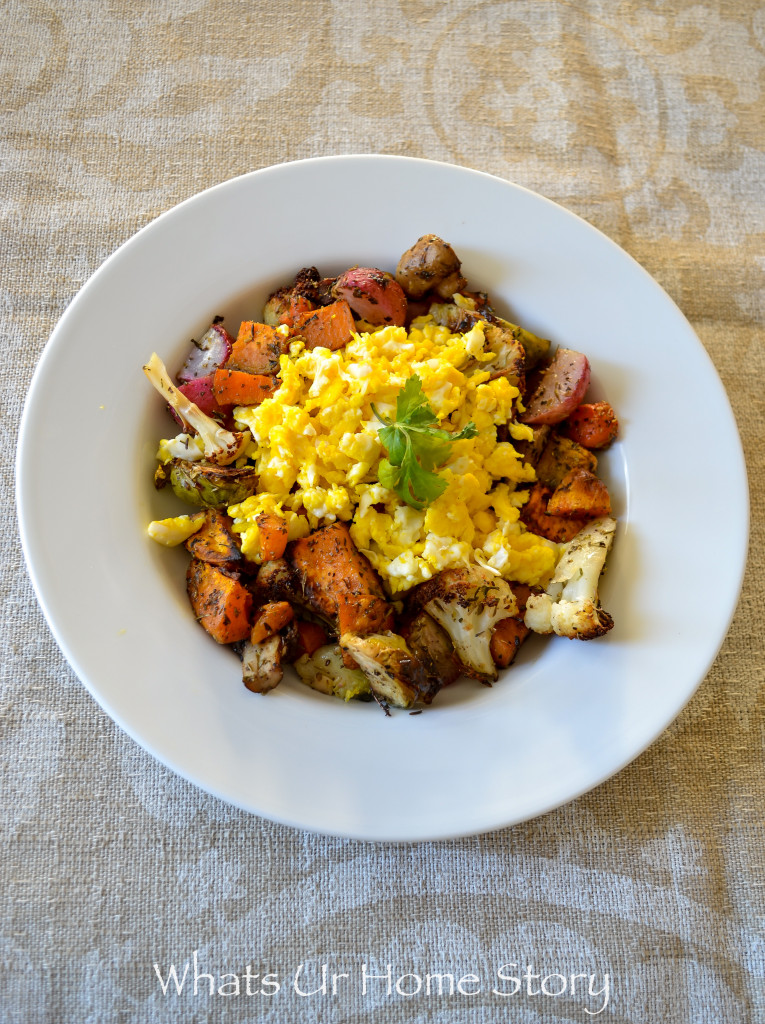 Roasted Vegetables Breakfast Hash - Whole30 Approved
Serves:
5 breakfast servings
Ingredients
1 Cup Turnip cut into ½" cubes
3 Cups Sweet potato- cut into ½" cubes
2 Cups Mushrooms halved or quarters depending on size
1 Cup Carrots cut into ¼ " circles
2 Cups Baby radishes quartered
6 Brussels sprouts halved
2.5 Cups Cauliflower cut into small florets
¼ Cup Olive Oil
1 Tbsp Dried Oregano
2 Tsp Parsley
1 Tsp Dried Rosemary (powdered if it is leaves)
1 Tsp Dried Thyme
1 Tsp Dried Basil
½ Tsp Salt
2 Tbsp Freshly Ground Black Pepper
Instructions
Preheat oven to 400F.
Grease a 11 by 17 inch baking sheet pan with olive oil.
Place vegetables in the baking sheet, add the dried herbs, salt, pepper, and oil.
Toss well so that the vegetables are evenly coated with the seasonings and oil.
Spread the vegetables evenly in a thin layer on the baking sheet.
Bake for 40 mins. If using frozen veggies you might have to bake for 45-50 mins.
Scramble eggs separately and add to the hash. Serve with a dash of Frank's hot sauce.