The first day of Spring is not until the end of the week but the warm weather the last few weeks has me already in the spirit. Around here we are welcoming Spring with a simple and easy mantel.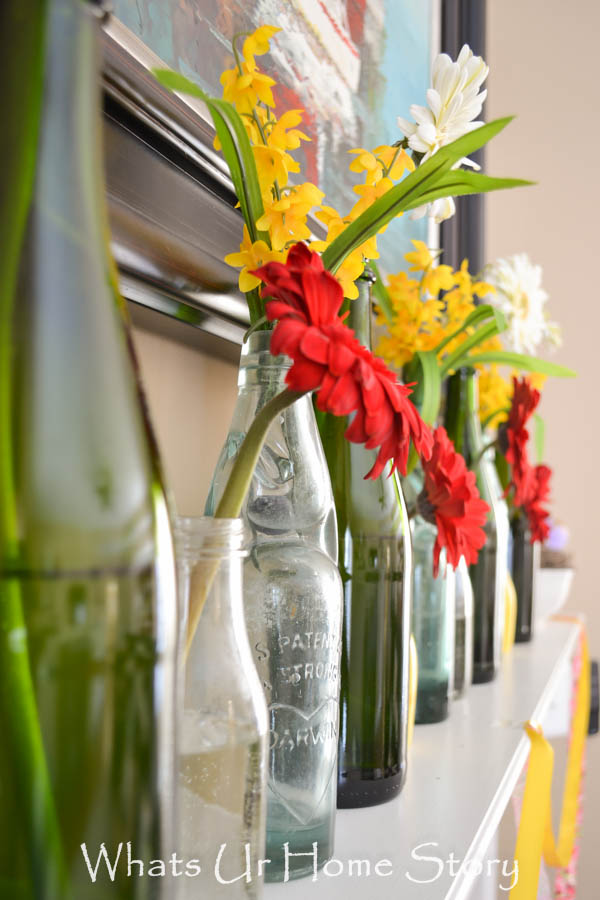 I cleaned out the sparkling cider bottles from the holidays and the Starbucks Frappacino bottles and used them as single stem vases for the Gerber Daisies.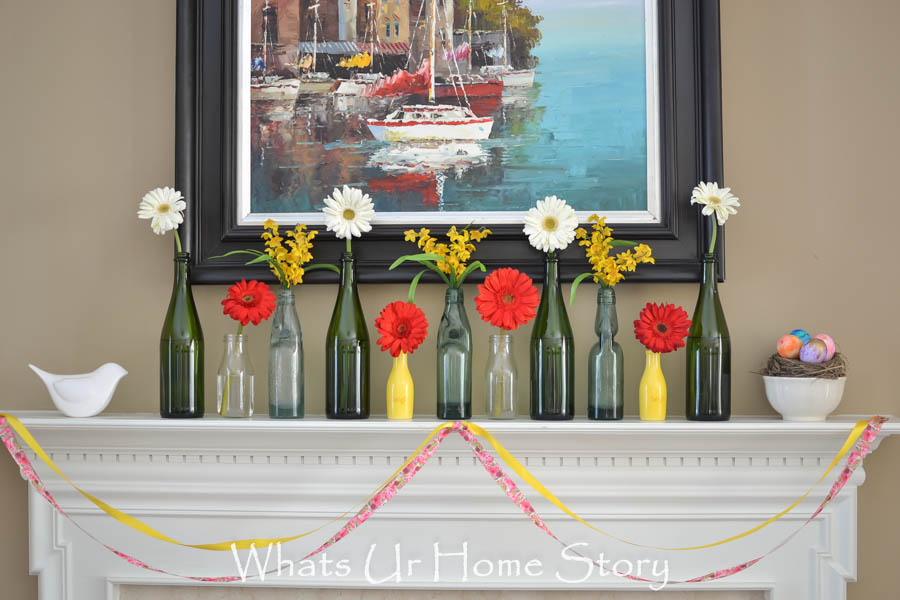 A simple ribbon garland in 2 colors and the watercolor Easter eggs from last year add some pastel touches.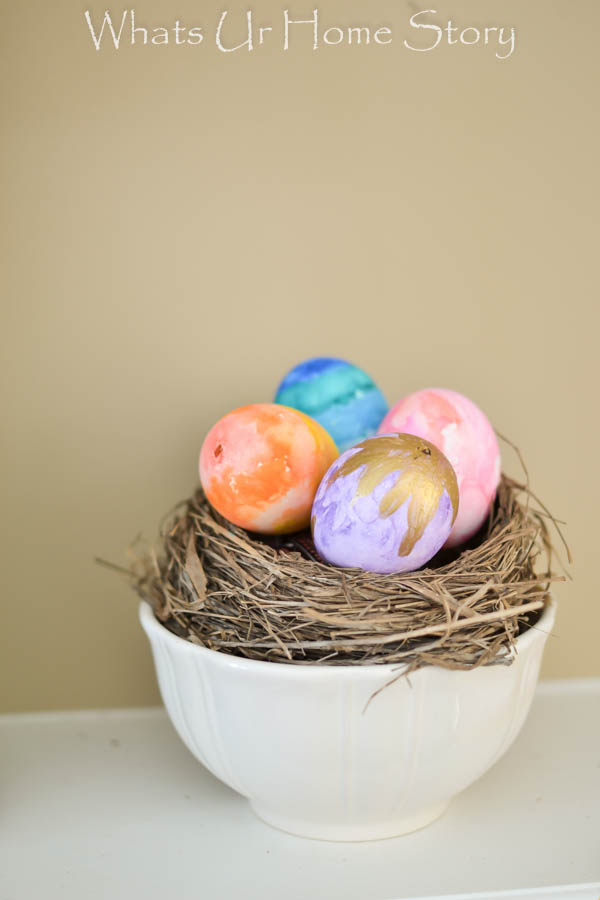 My favorite Codd Soda Pop Bottles made an appearance on this year's Spring mantel too.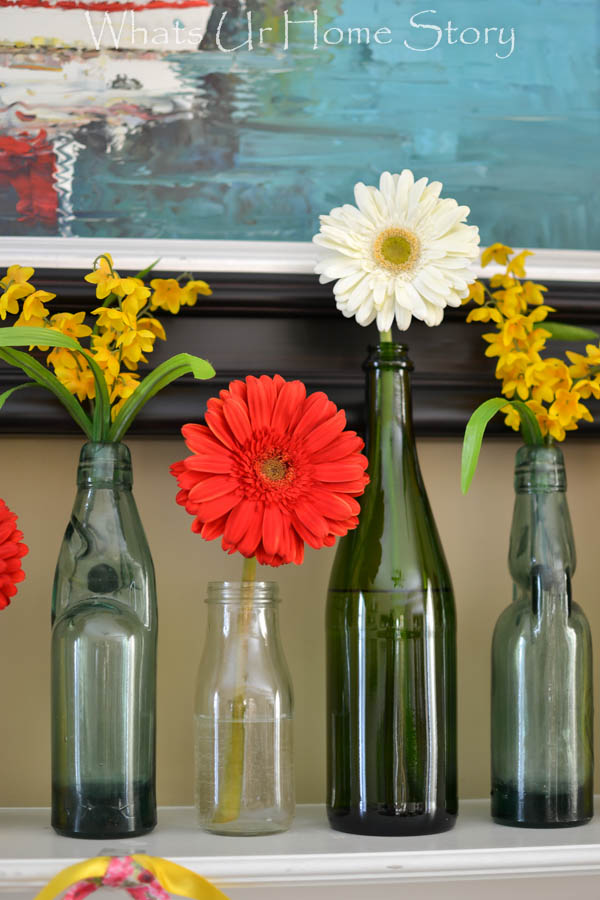 The yellow silk flowers are the same ones I used in my Fall wreath.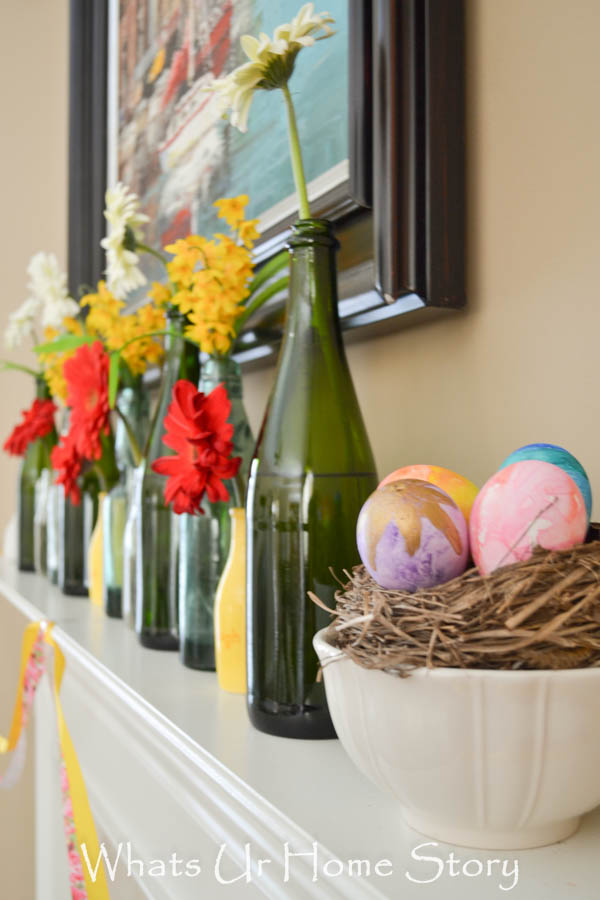 A white ceramic bird from Ross weighs in on the other side of my easy spring mantel.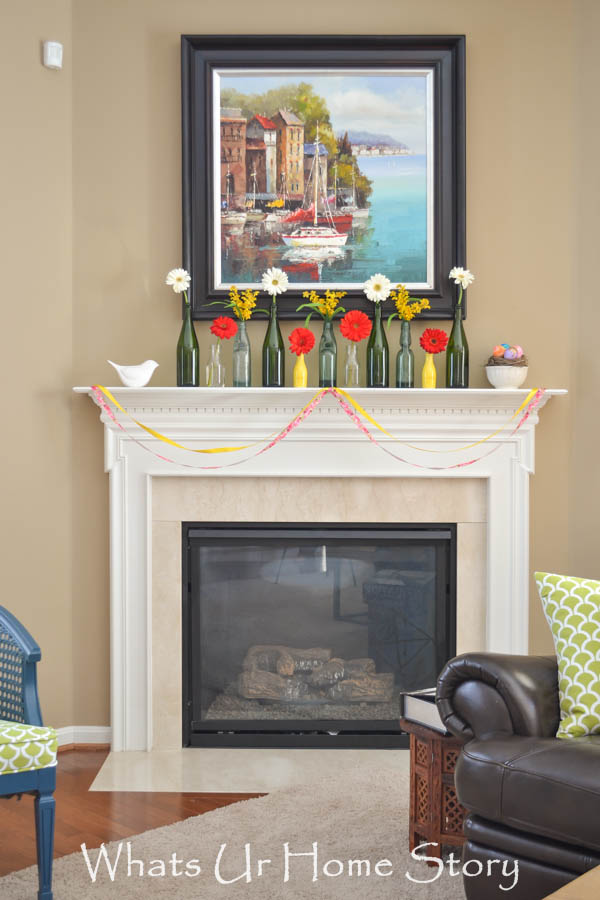 Are you ready for Spring? How is the weather like in your neck of the woods?