She's all done!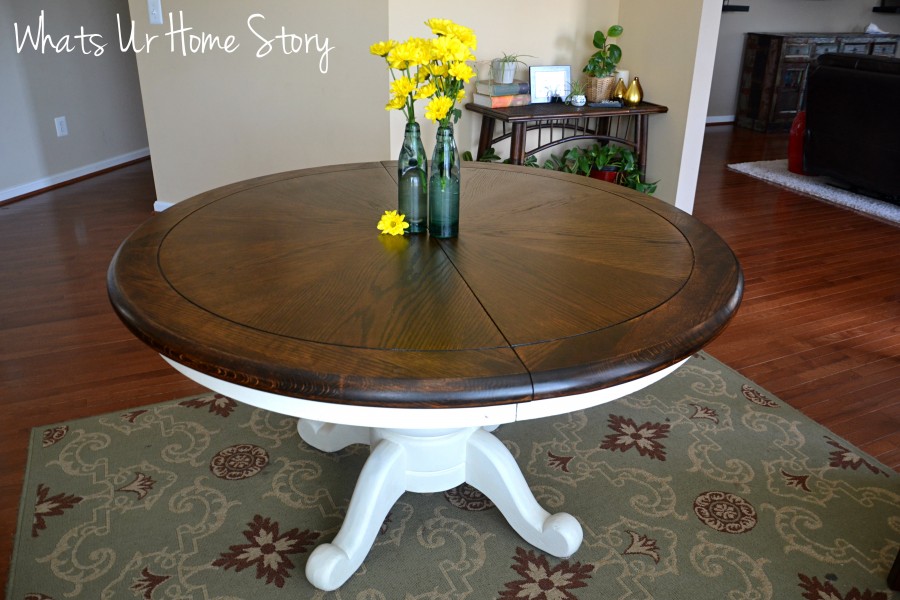 Heads up: Be prepared for an onslaught of pics from every angle.  This is totally bragging post. Will post the detailed Step 3 tomorrow.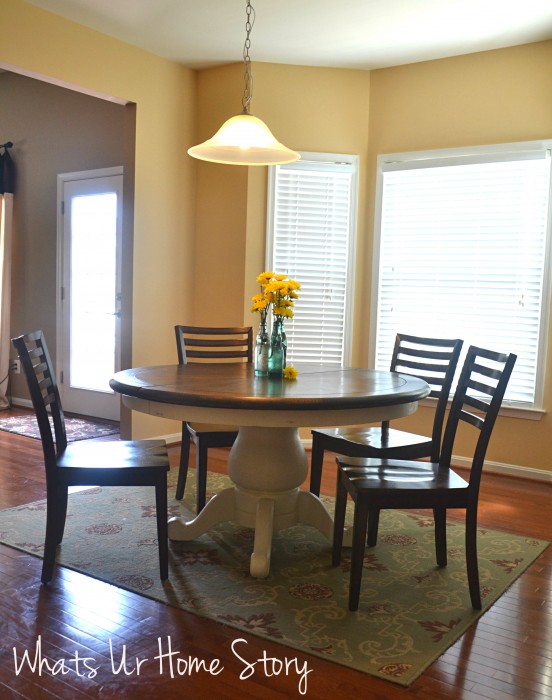 After a thorough sanding and a base coat of Annie Sloan chalk paint, our Craigslist score got a walnut stain makeover. Don't you love that rich stain?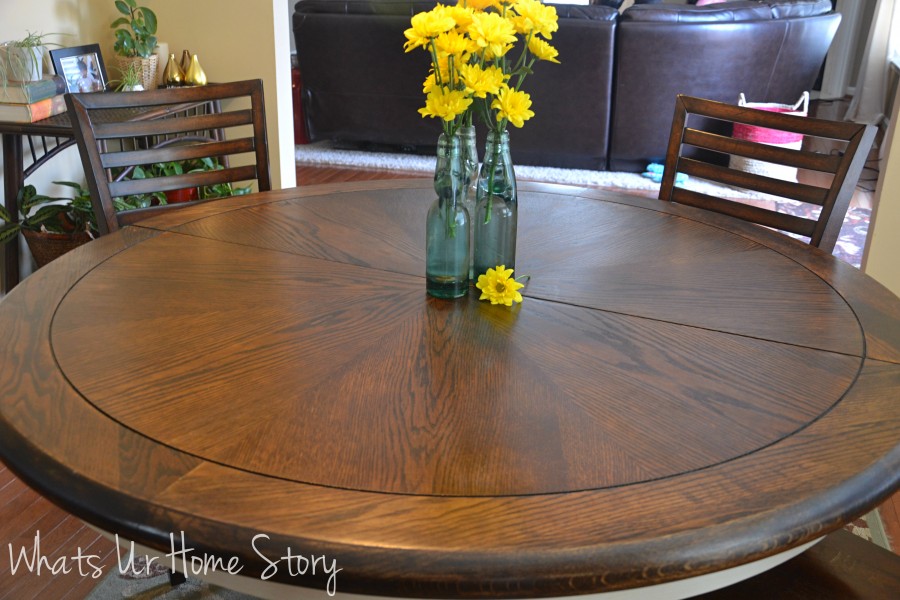 And the aged effect on the base?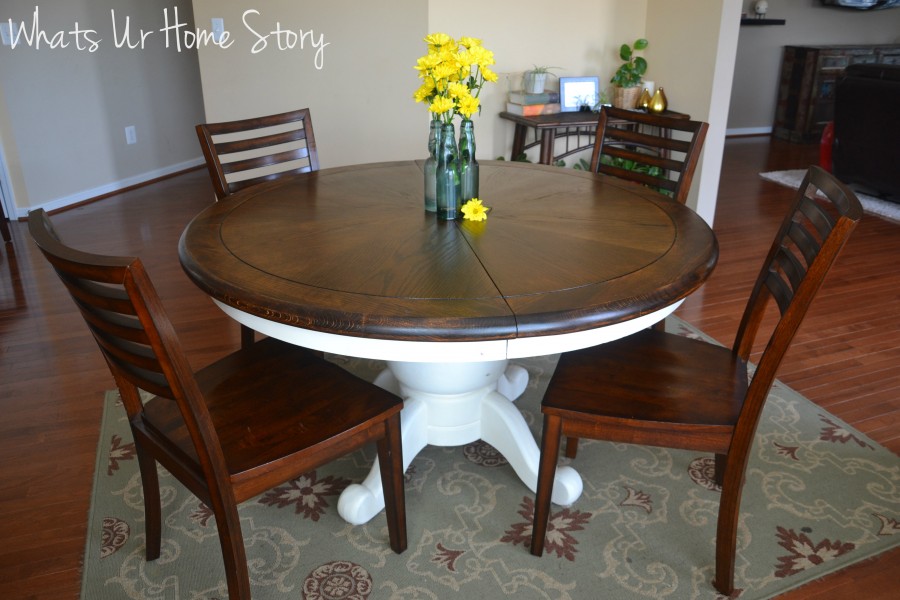 Oh by the way, the vases are Codd Soda Pop Bottles from India. They used to be widely used in India till about 15 yrs ago before the plastic rage took over the carbonated drinks industry. They have become pretty obscure these days. Luckily my very thoughtful parents managed to get hold of some for me and send it with my in laws when they came to visit us last week.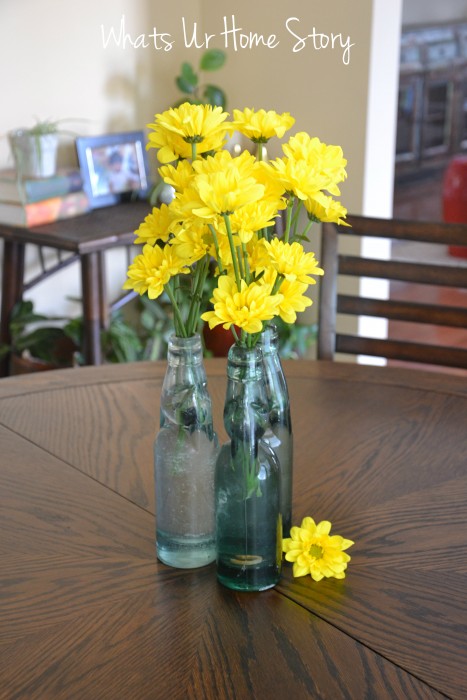 From the delicious sparkling temperance drinks website, "A glass marble is placed inside the bottle when it is cast. The soda is bottled upside down, so that the marble falls against an India rubber O-ring (missing from this bottle) in the neck of the bottle, where the pressure of the carbonated gas inside holds the marble in place. When the consumer wishes to drink, he or she presses down on the marble with a wooden plunger, releasing the pressure with a pronounced POP! When the bottle is tipped, the marble rolls into a narrow trough out of the way so that the liquid can pour out."
Here's the 'Before' & 'After' of the table top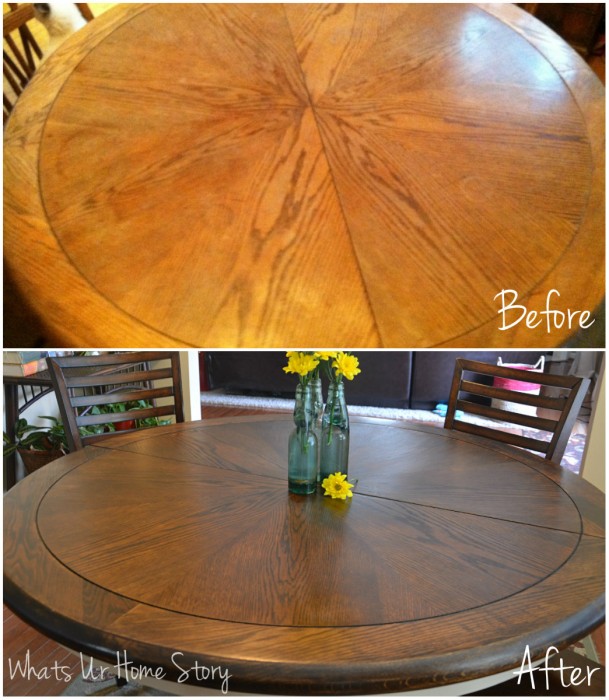 And the base;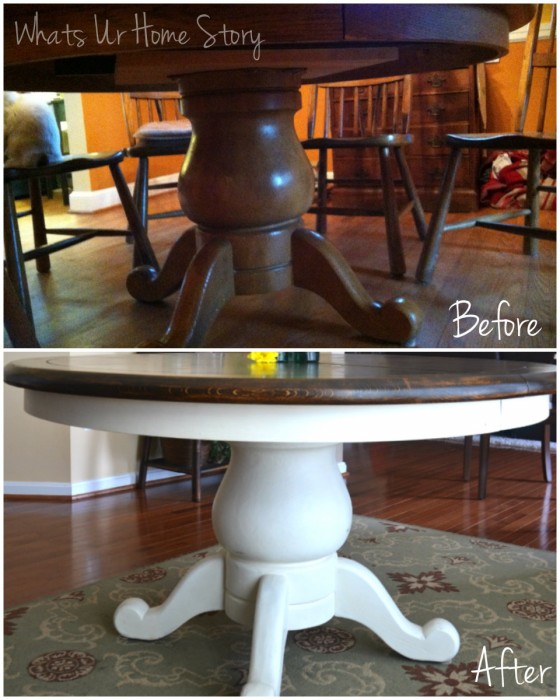 All I can say is, we are super happy how the table turned out!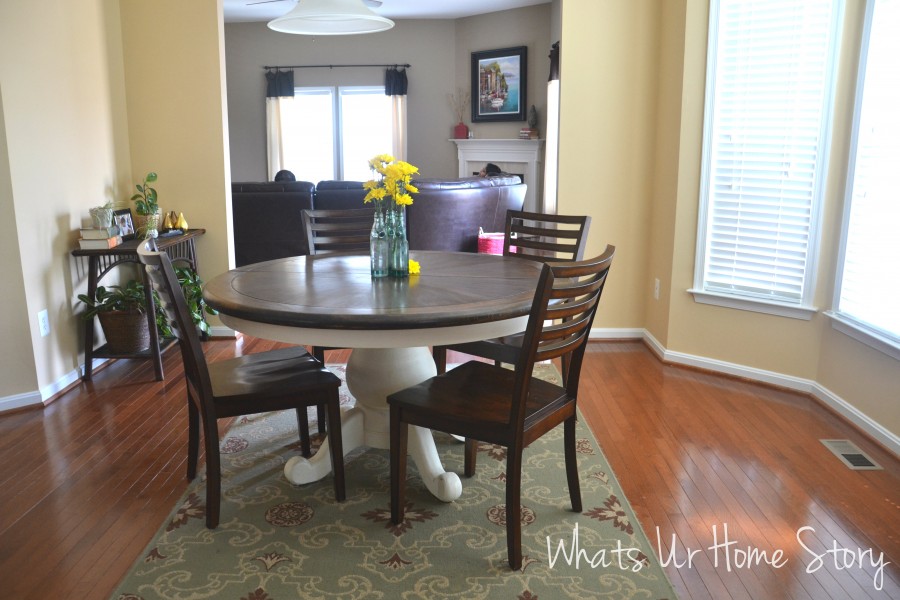 Any takers?