It is Vishu, our new year's day, on Sunday. So the last few days I've been all nostalgic about India and how we used to celebrate the festival back home. That's when I realized I never showed you pics of our beautiful village in the southern most state of India, Kerala.
Surrounded by coconut trees and lush paddy fields our village (B's birth place and where most of his family hails from) is set in rural Kozhikode district.
Right outside our home is a huge granite hill that was quarried out. All that is left are some lakes set in between rocks.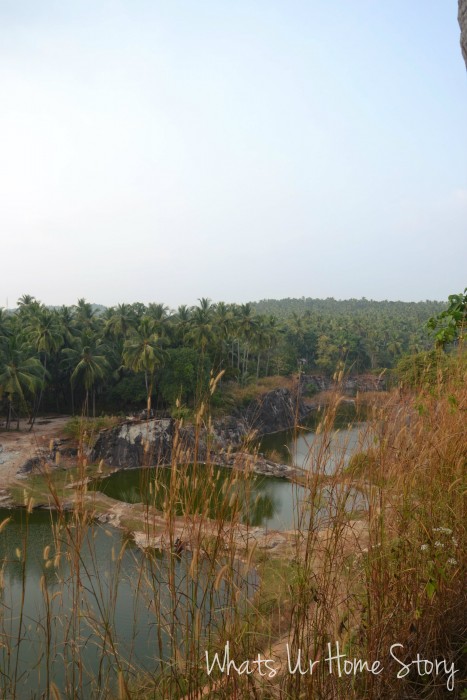 We always make it a point to visit this scenic hill and enjoy the sunset from there. This is the only large rock left over from the original hill.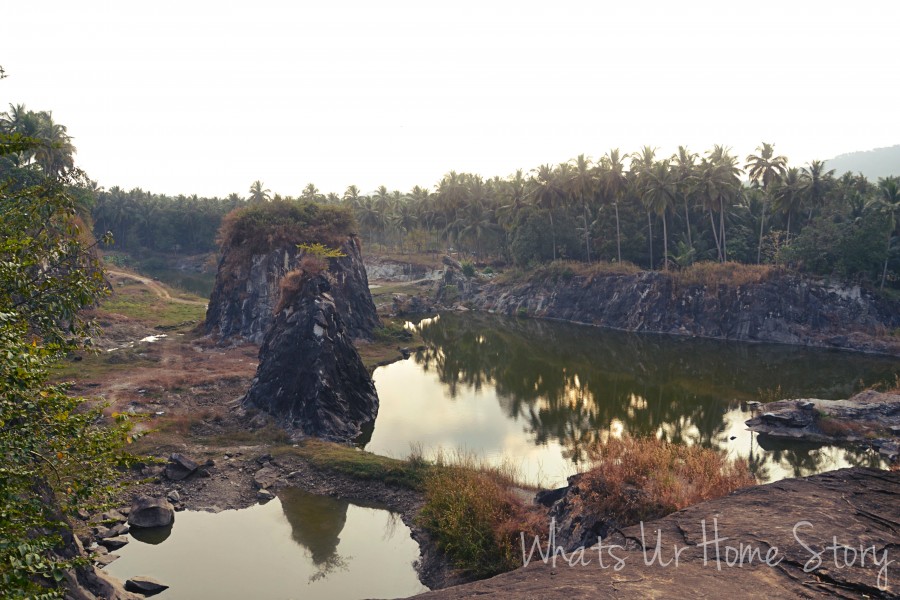 My monkeys loved every minute of it. Here they are hiking up the hill and walking down a narrow path right by the edge of the rock.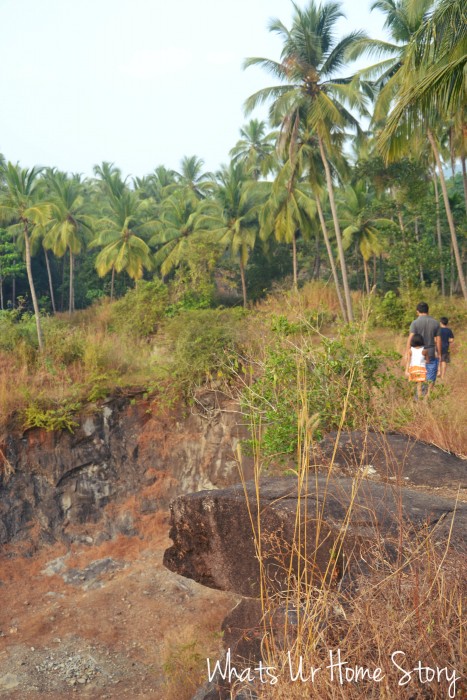 They had a whale of a time skipping stones in the lakes below.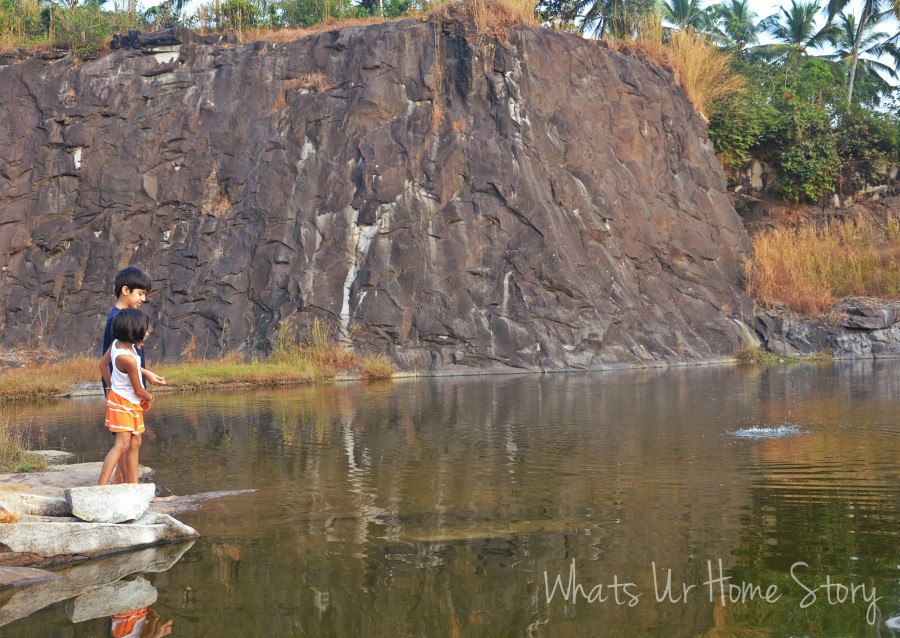 A view of the paddy fields next to our house in the morning mist,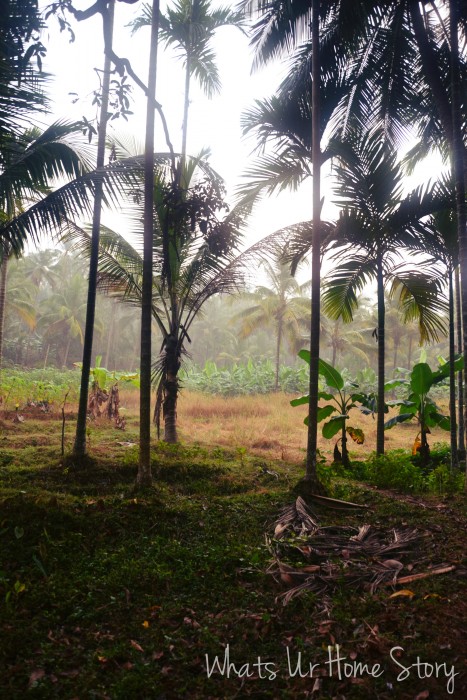 The village is dotted with meandering paths like these. Those long skinny trees are areca nut or the betel nut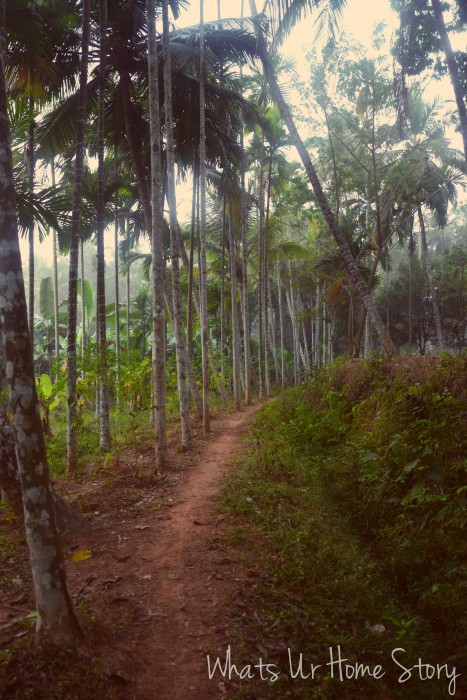 Monkey #1 even got to help grandpa pick peppercorns from the vines. The freshly picked peppercorns are green and turn black when they are sun dried. My son's few hrs of hard work;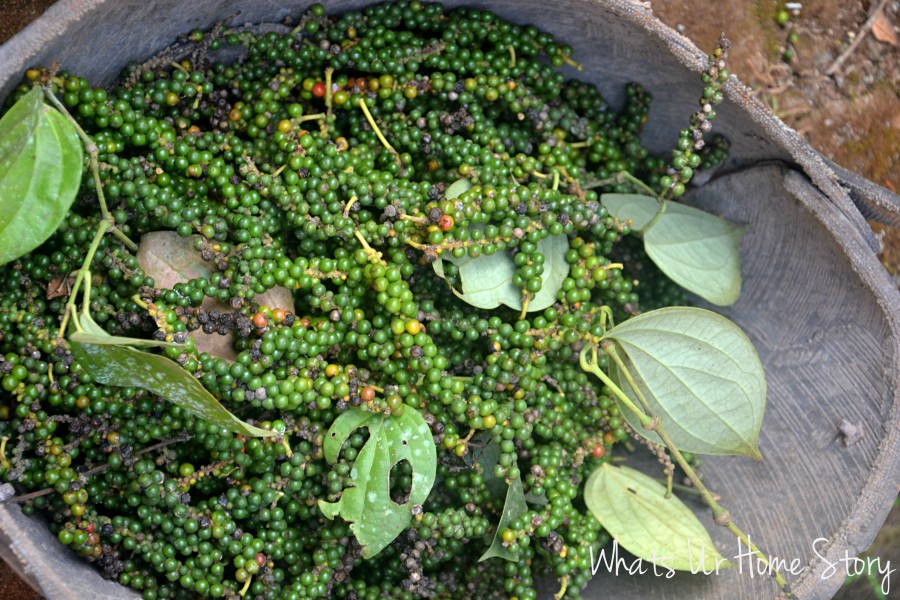 We are truly blessed to call this place home.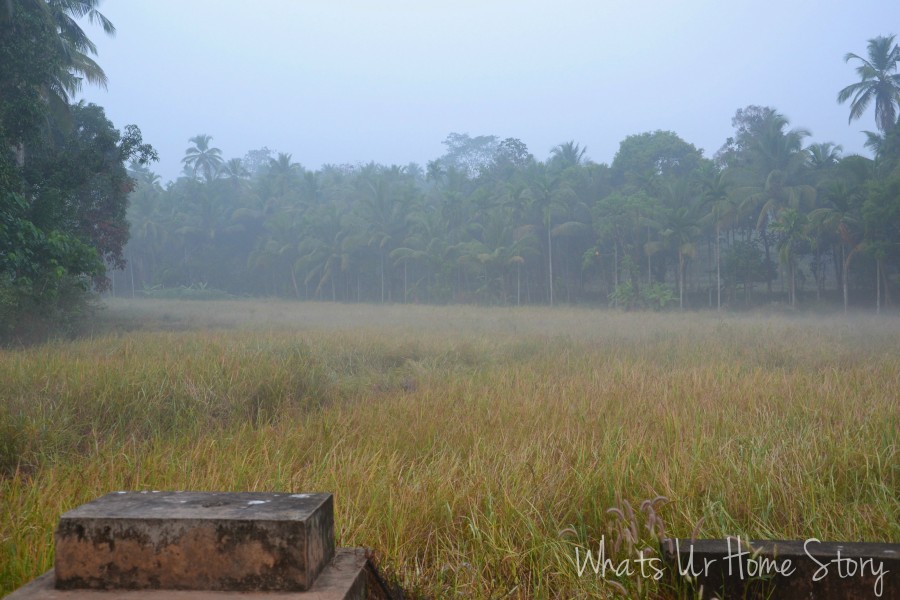 Where are y'all from? Is there a specific place that you like to go to in your home town?
Have a great weekend!