Hope you all had a great weekend. Ours was kinda…actually I don't even know where the weekend went! More than half of the things on my to do list for the weekend are not done. To top it off I thought I'd take pics of all the finished projects (my Christmas decor 🙁 ) on Sunday. But it was too foggy, rainy, and dark for good pics. So today it is your turn to see one of those 'not so successful' projects. 🙂 Or can it garner enough marks to get a passing grade?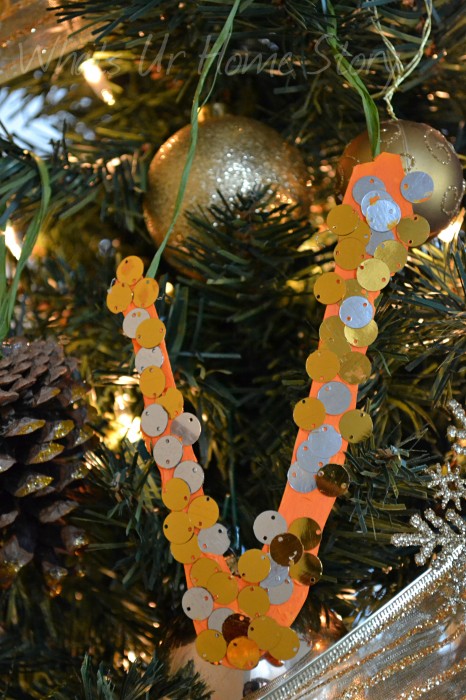 During last year's after Christmas sales at Micheals I found two alphabet jingle bell ornaments, a B and an S. There were no V's at all and we needed two, for me and my son. That's when the DIY idea struck me. I didn't really want to spend anything on it so used whatever I had on hand.
I printed out 2 Vs, traced them on to poster board (I've lots left over from my sunburst mirror), and cut them out.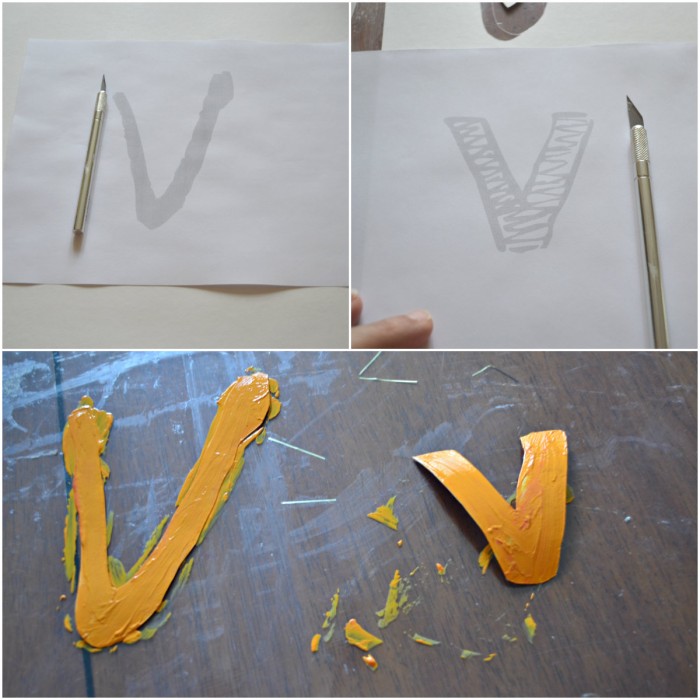 I used the paint that dripped out of my painted clear ornament and just roughly painted them with my finger. Once the letters were liberally covered with paint I sprinkled sequins (left over from my pillow project) over them.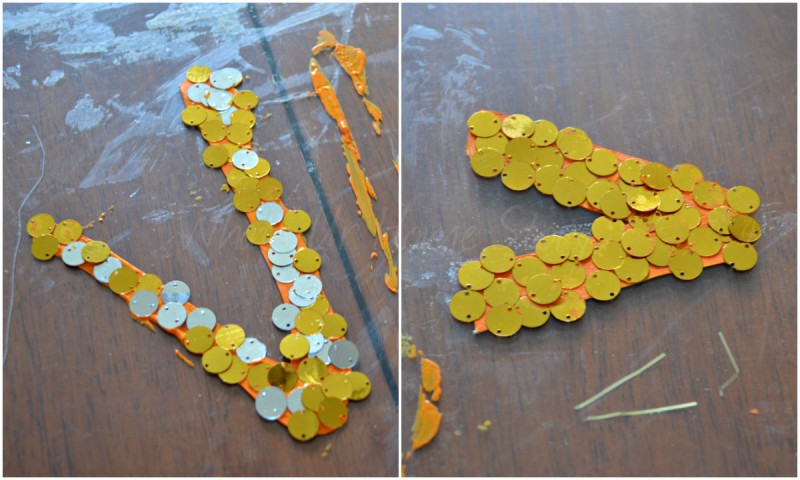 When it was dry I glued on some raffia to the ends.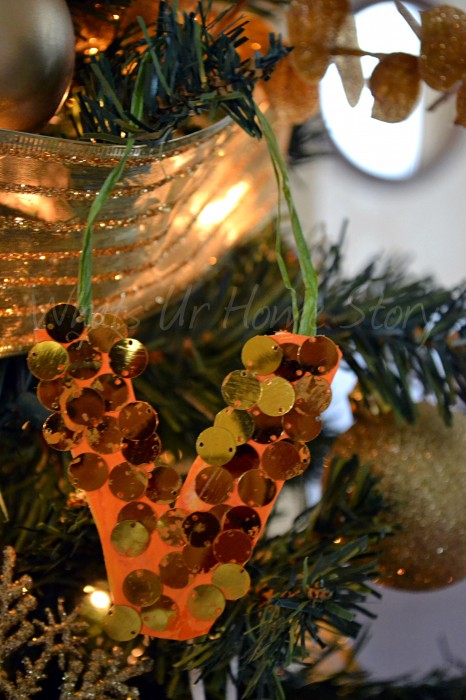 As you can see some of the sequins didn't really stick to the paint. I think if I had used mod podge or glue I might have gotten a better result. Anyway this is it for this year. I'm not going make anymore ornaments.
Hopefully I'll be able to take pics of our Christmas decor tomorrow. Can't wait to show off the tree. 🙂 Are you all set with your holiday prep? I still have a few more things on my shopping list.