Had another foggy morning so the pics are definitely not up to what I would like it to be, especially the zoomed out shots. I couldn't find the zoom lens so had to make do with the standard. Anyways without much ado, this year's theme was gold and glam. Here she is our nature inspired gold themed Christmas tree;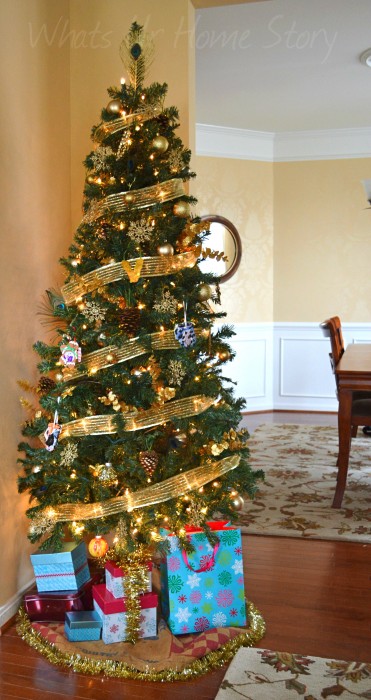 Seriously, the pics do not do justice to the tree at all. Million times better in person. Lesson learnt: Too much gold and fake tree leaves DO NOT compliment each other unless you have great lighting. This top down shot is slightly better.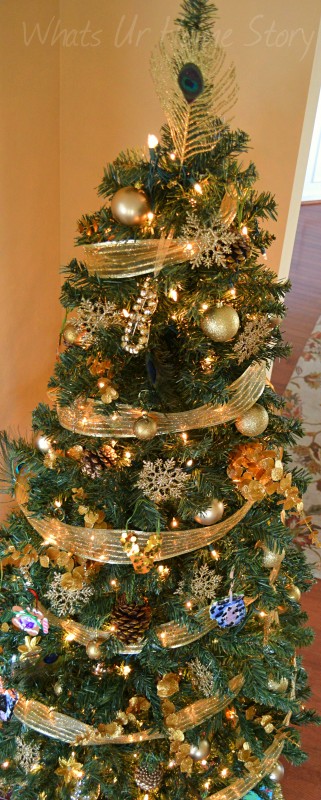 As the bling on the tree increased I realized that it needed some natural elements to ground it, starting with the tree skirt. I used the poultry feed sack that I had found while antiquing in Purcelville. It is just one of those things, I just can't bring myself to shell out $$ on a pre-made tree skirt.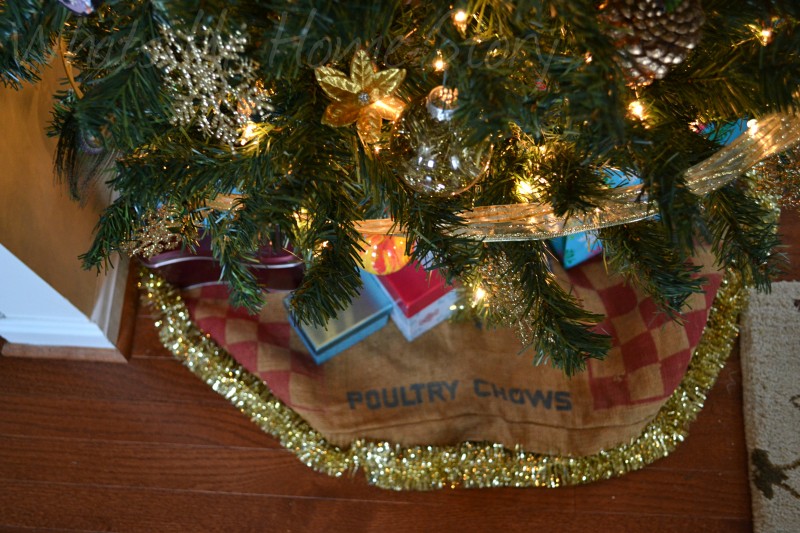 It was not big enough to wrap all the way around. In back used some burlap to cover up the tree feet. The tinsel is just placed around the sack, no sewing or pinning or anything. If you have small kids or pets you could loosely hand stitch the tinsel to the sack/ burlap in a few places. See the painted clear ornament and the tinsel ornament that we made last week peeking through?
I also used peacock feathers that I already had.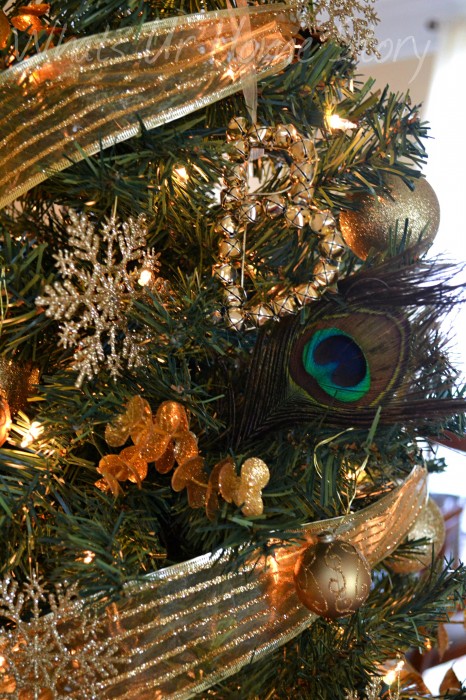 More DIY'd ornaments in the form of the glitter pine cones, faux gilded pine cone, and sequined V.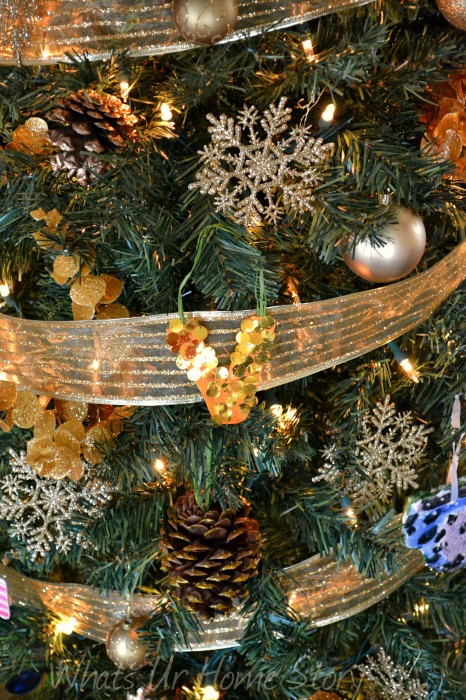 Another peacock feather closeup.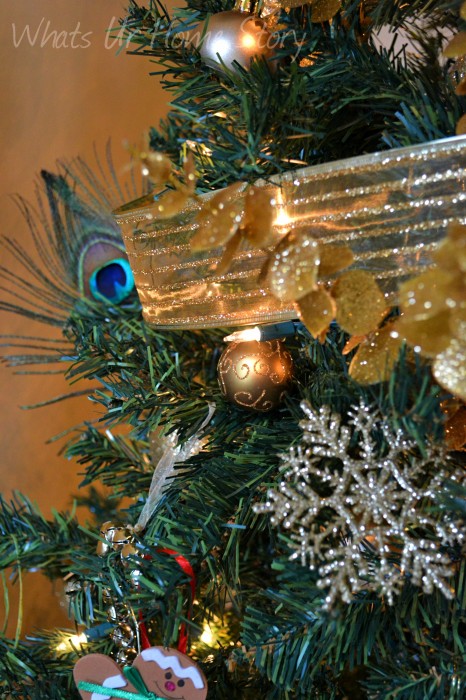 For the tree topper, I used a clip-on glitter peacock feather that I found at Walmart (I think for $1.99).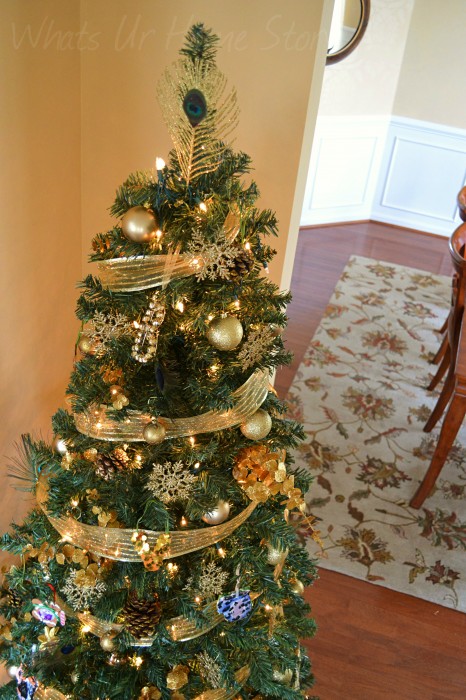 Everything except the ornaments that the kids and I made , the tree topper, and the snow flake ornaments were  bought at 70-80% off from Micheals during their after Christmas sale in late December.
Here she is at night with the rest of the lights switched off.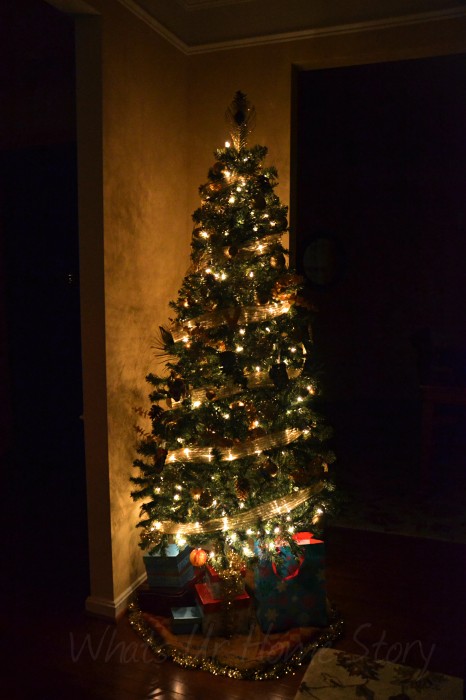 If you would like to share pics of your tree do send them in by this weekend. We can have a reader tree party next Friday! 🙂