You know I love me some wall decals. I first used them in my daughter's butterfly themed room and then in my son's monkey room. So I was more than happy when I got a chance to review CurlyQ's wall decals.
I was hoping that my son's love of monkeys would fade away in a few more years and we could redecorate his room. But with every conversation that we had, he assured me that the monkeys are here to stay….like forever coz the monkey is his 'favorite-st' animal! That's when I saw CurlyQ's Compass wall graphic. Like magic the plan fell into place! We are going the explorer way in this room!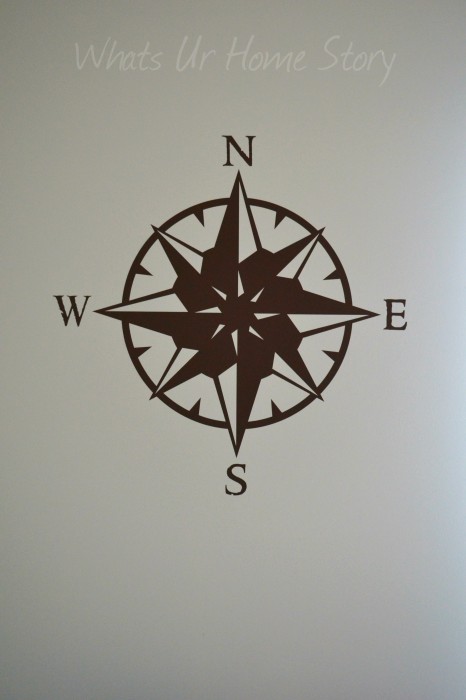 Disclaimer: CurlyQ sent me the decals to review for free of charge. The views and opinions in the post are solely mine.
The folks at CurlyQ were generous enough to let me review the World Map decal too, which I was going to use in my friend's daughter's room that I'm helping to decorate. Which 7 yr old girl doesn't like a hot pink world map? 🙂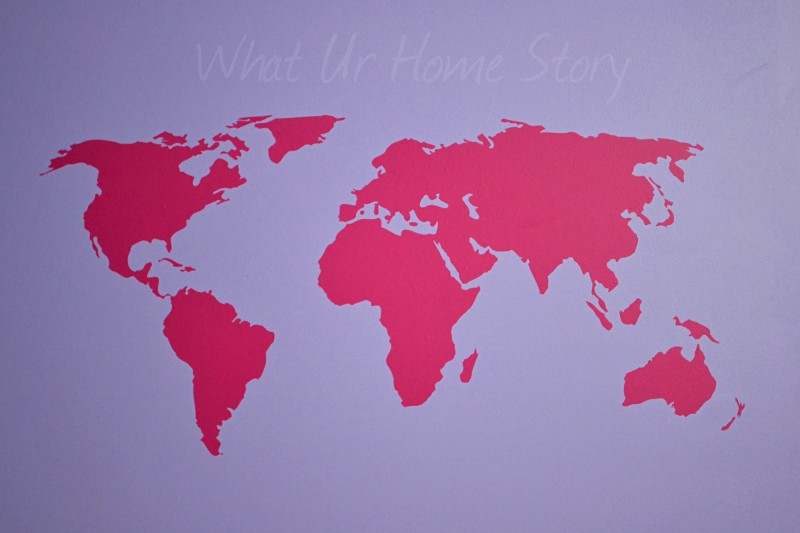 Before we get into the details here is the before and after of my son's toy storage corner.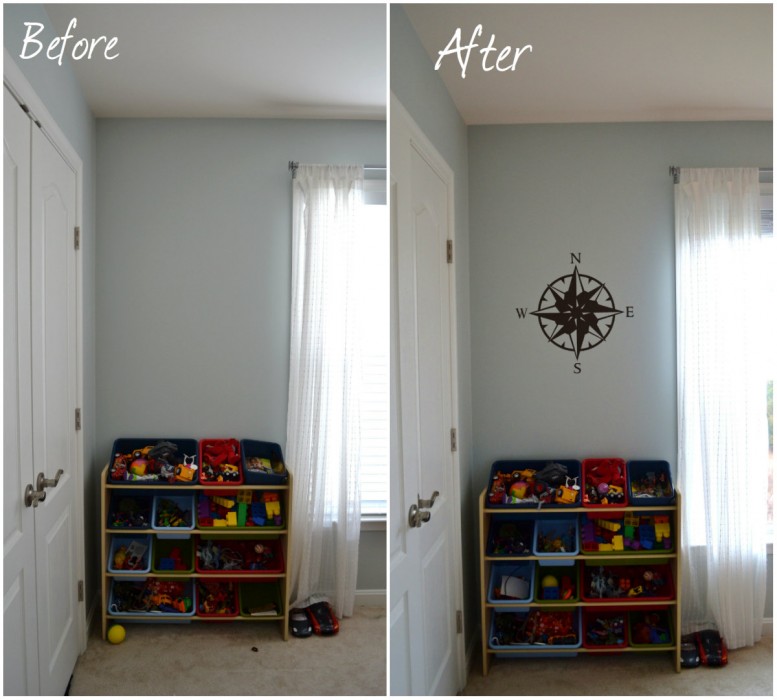 The process was super simple. Once you get the decals, weigh them down with books for a day or two so they are flat.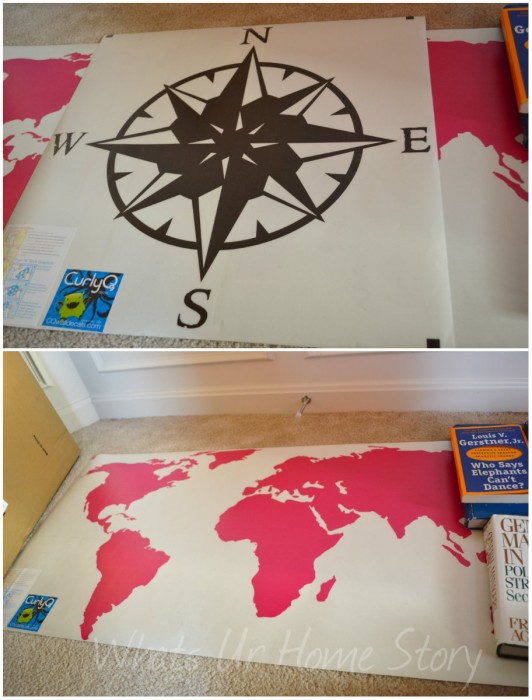 The instructions on how to stick the decal to the wall were straight forward.
Remove the paper backing (we took some time to peel it off the compass decal but the other one was easy) by placing the sticker on a hard surface. We placed it face down on the wall itself.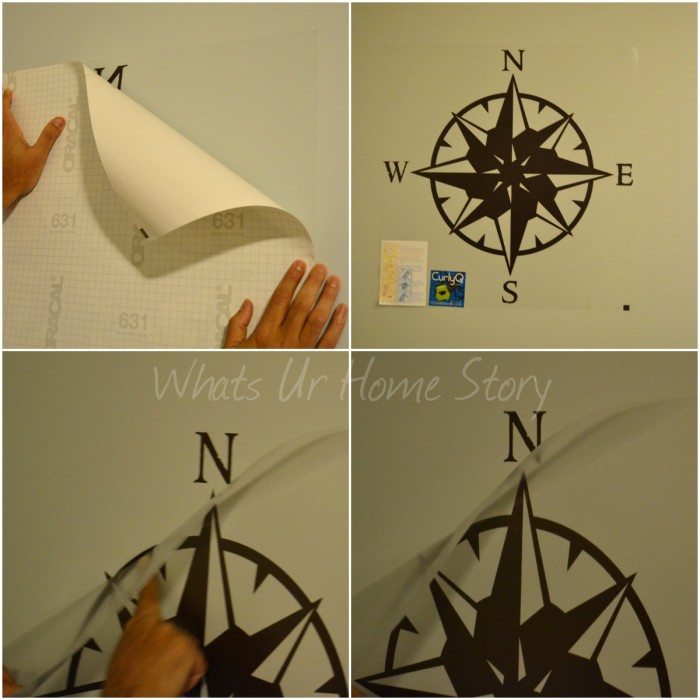 Now turn the decal around and stick the paper backing side to the wall. Make sure to smooth out any air bubbles. Next peel the transparent lining off the decal gently. Pressing firmly on the other side of the sticker (as in the 3rd pic) ensured that we did not have any decal rips. And that's it! An easy and cost effective way to update the look of any room.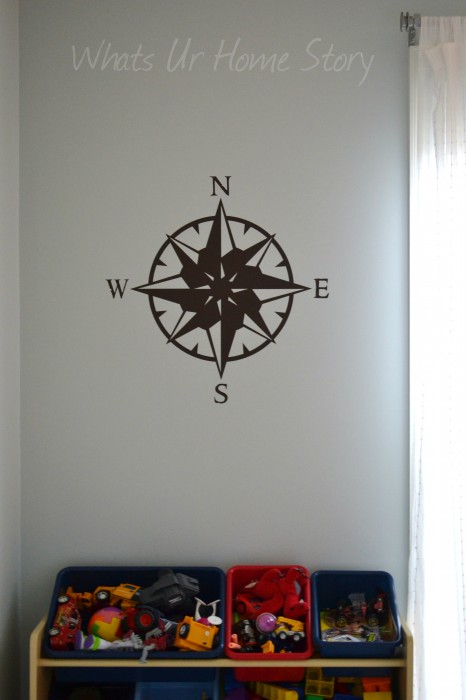 The world map in Ms.M's (who by the way is my daughter's BFF) room;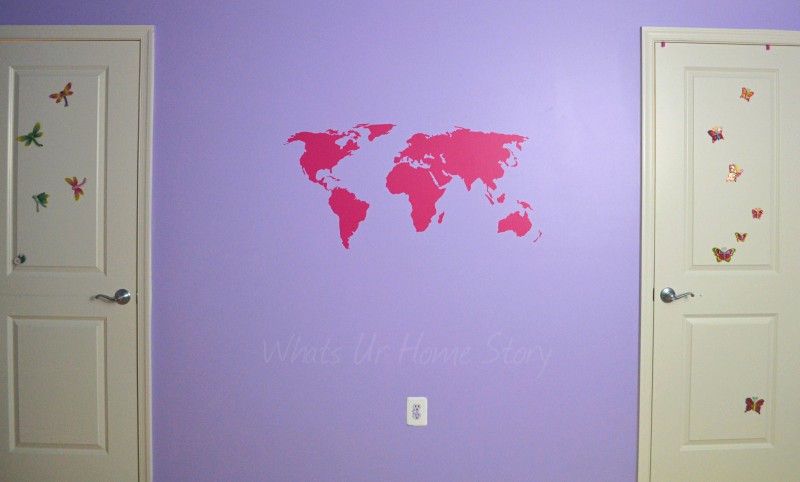 Her parents are planning to add an Ikea Expedit bookshelf below it (where the water mark is) for all her books and girly stuff. You know, something like this.
Verdict
The Compass Wall Graphic: *****
The World Map: ****
One star less for the map decal coz I'm a sucker for geography. The first thing I noticed was Sri Lanka was missing! Then slowly realized that Philippines and Tasmania were missing too. You could even say that UK and Ireland were also absconding! The parts of Europe next to the UK and Scandinavia could use some more detail.
For ease of use and affordability: *****
Any wall decal fans out there? Stay tuned for a CurlyQ Giveaway in January!