This year it is all about a white Christmas with a dose of red thrown in at ours.  My rustic Christmas mantel….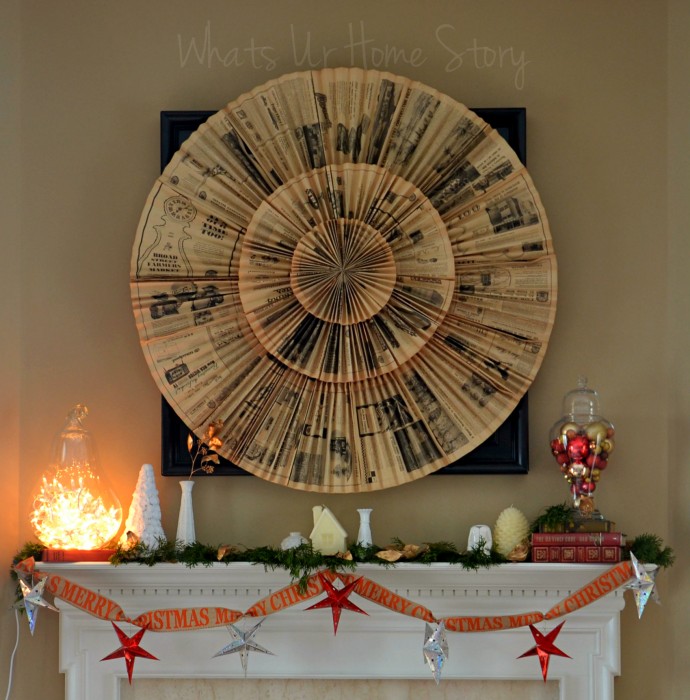 A full on shot of the room;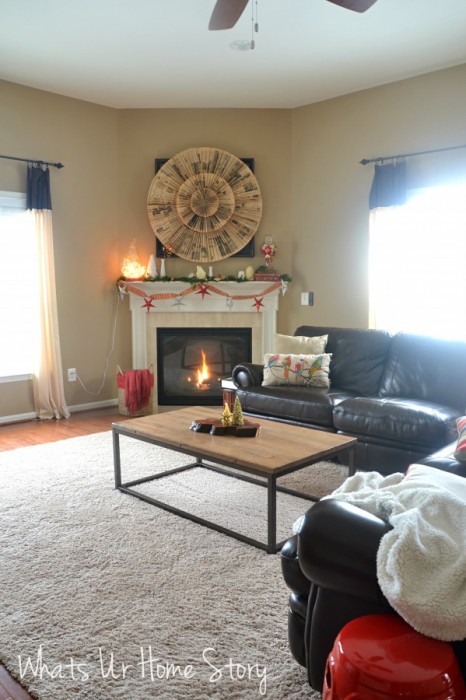 After I took the photos I realized that I should have tucked that wire out of sight. 🙁 Anyways my vintage paper wreath from Fall is still going strong flanked at both ends by glass jars. Actually the one on the left is a pear into which I stuffed 2 strands of 100 white lights (totally inspired by Nancy's, from the blog Owen's Olivia, mood lighting idea). On the right is the apothecary jar from my by now dead terrarium filled with ornaments from last year.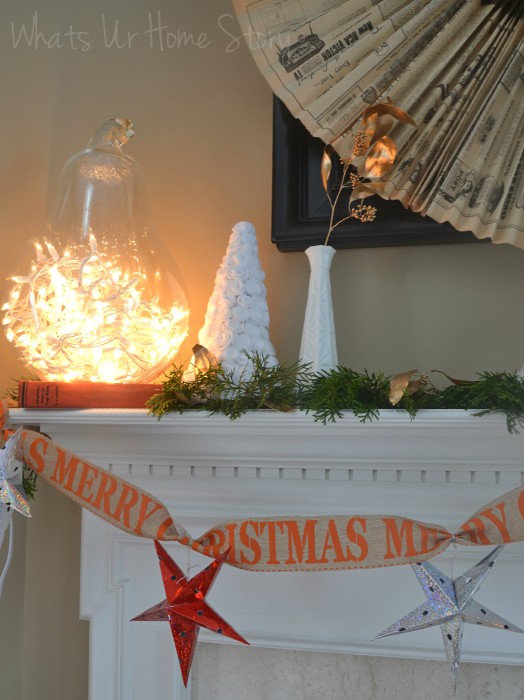 Next to the pear is a felt rose Christmas tree that I made, one of toughest projects to date. And next to it is one of the milk glass vases I found at Sweet Clover Barn during the Home Talk Halloween Hunt.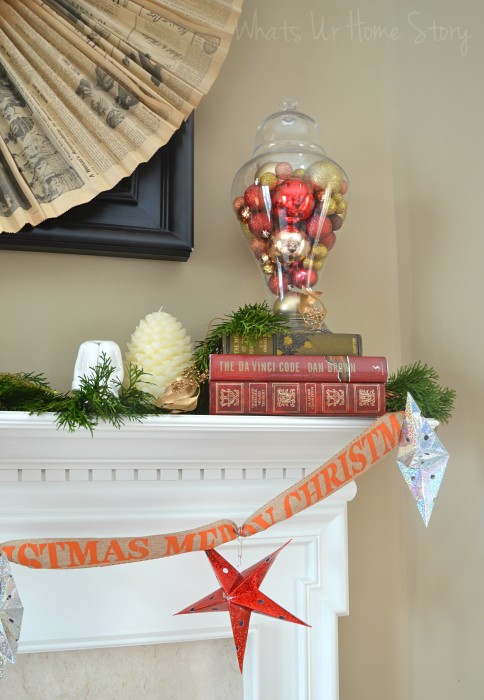 My dad sent me those small paper stars (along with the big one on our porch) and I made a garland using a burlap ribbon that I found in the $1 bins at Target. The pine cone and the gingerbread house candles were a local Facebook yard sale group find. I think they were $2 each.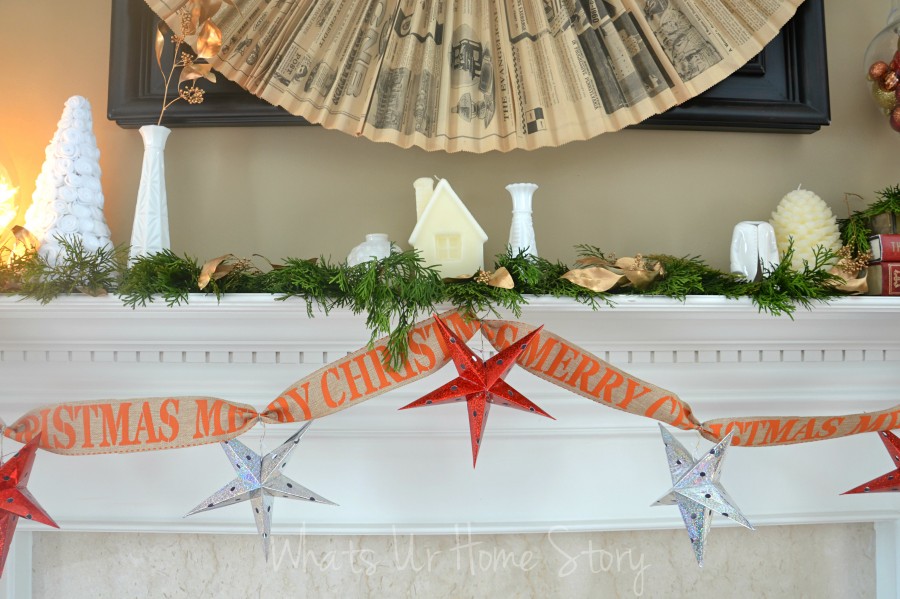 The greenery is from the yard, the gold leaves are from last year's Christmas mantel. I even added one of my Goodwill finds in there to even out the white of the candles and the milk glass vases. Brownie points if you can spot it. 😉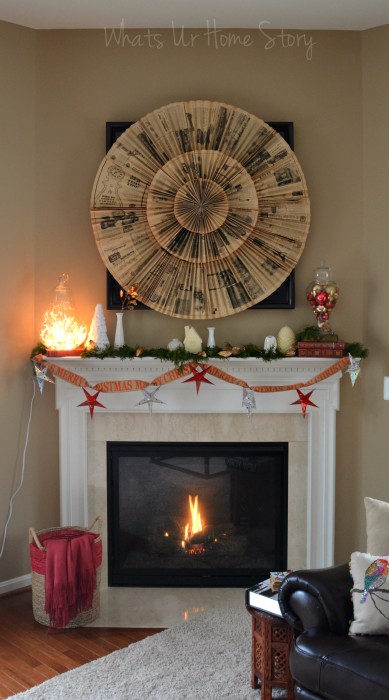 What do you think? Simple and done in 30 mins.