Have you checked out your local thrift stores lately? It looks like this is the prime time to hit all those stores, as they are stocked to the brim with goodies. How else would you explain this?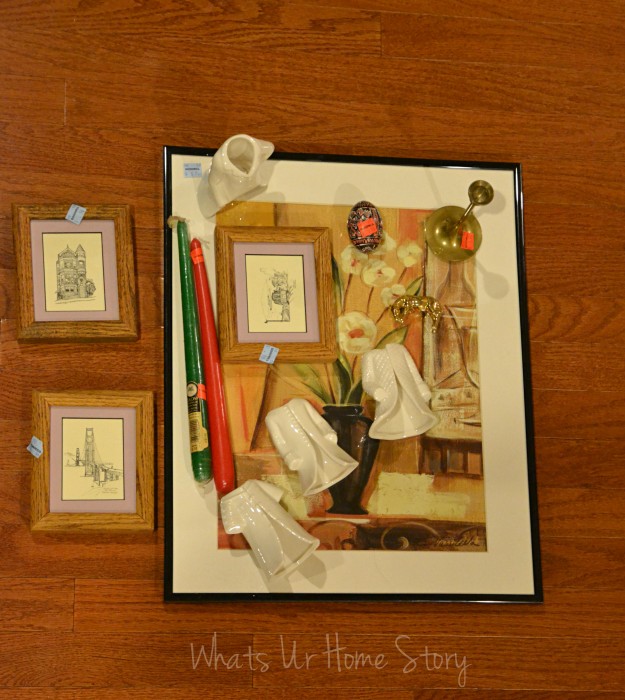 All this at a store where I find the good stuff only once in a while! I went in looking for a large poster frame and walked out with this stash.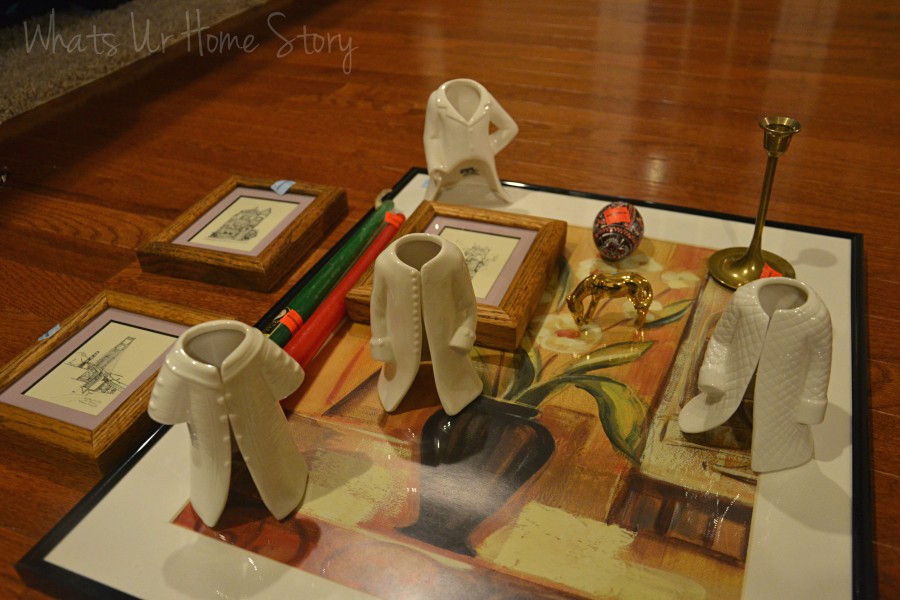 There is the poster frame of course, a set of 3 San Francisco street sketches, a brass candlestick, a wooden Easter egg, a tiny golden horse, and the stars of the show; 4 IMM Living Emperors New Clothes Napkin Rings
. And that too all 4 of them in mint condition! Seriously who would give away that kind of gorgeousness? I had no clue of what they were at that time as my phone browser was taking forever to look them up. I just decided to get them and not regret later (oh, I've had cases at the same store where I have passed on things only to come back the next day to see them gone). I'm so glad I did!
If you haven't heard of the IMM Living then please do checkout the site. It is a must see for any fan of ceramic animal decor. Do your local thrift stores stock up for the holidays too? Or was I just plain lucky this time?
PS: Wondering why the night shots? Had to take them tonight itself as I have big plans for the frames. No guarantee that these will look the same tomorrow. 😉