Yes, I finally managed to do something to that effect. Even though it is not thorough it is better than last time (when I did nothing ;)).
Rule #1 – Remove spent stalks. Actually I try to do this every once in a while for all the bulbs. The only ones left are the black eyed susans. I keep thinking that I'll use them for a project but I haven't gotten around to it. I usually leave the stalks of the rose buds alone 'coz I love how their bases turn a  deep orange in fall.
Divide the perennials – I lucked out on this one as none of my perennials are big enough to need divisions.
Bring any clay pots inside – I store them in the garage. Learnt my lesson the hard way after I left my tea cup planter outside once.
Drain your water features and store the plants – In our home this means; drain the water garden, store the container in the garage, bring whatever plants I can inside, and try to see if I can make them live through winter; aka.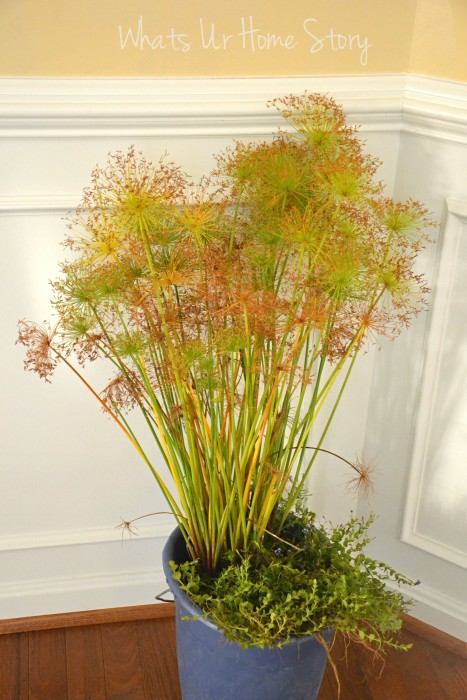 B hates the sight of that bucket but that is all I could find to hold all that water in. I generally give those a good soak considering they are water plants and need something big enough to hold all the excess water. So far so good.
Dig and store tender bulbs/corms – The only tender corm that is in our garden is the gladioli and they are a perennial around here. Then there's the water lily. After drying it out for a few days in the garage when I went to store away the bulb, this is what I saw!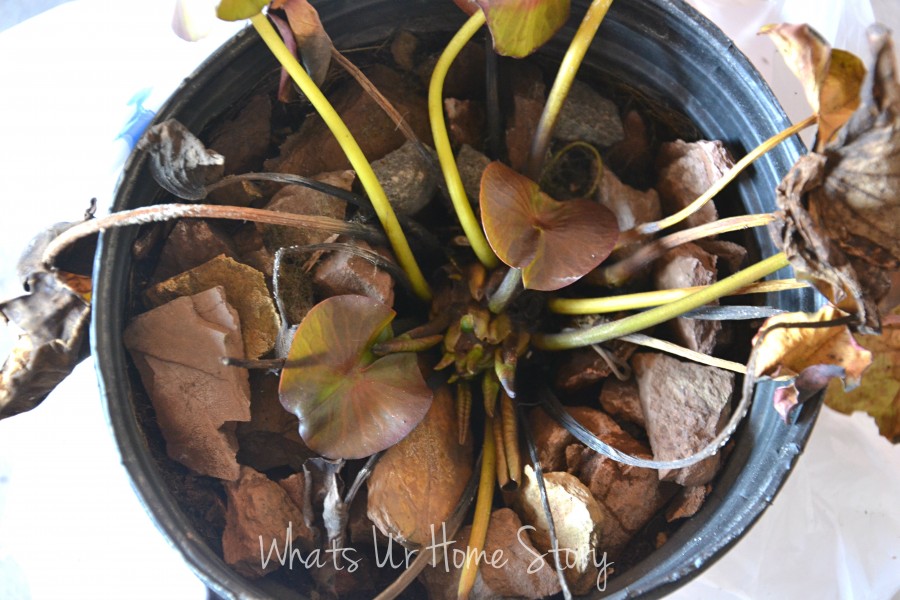 A bud! It had to wait this long for a bud to form! That kind of caught me off guard and I promptly postponed the storing away part for another day.
Mulch your beds – Our winters in VA are not that harsh. So we can get away with applying mulch only once a year, in spring. We've have done that all the 3 years we have been here and did fine.
Water your evergreens – If you've had a dry Summer/Fall then a deep soak for your evergreens is a must. Again we have frequent rains around here so not a big deal. I do water my mums in the pots on and off as they dry out pretty fast.
Plant Spring blooming bulbs – This is the first year we are planning to do this in this home. B bought a bag of 50 tulips at Costco. Hopefully can plant them this weekend.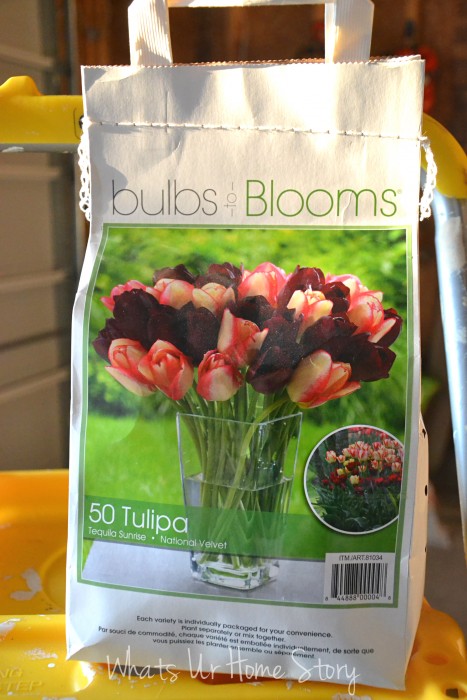 Have you planted your spring bulbs yet? Do you prep your garden for winter?