How was your weekend? Ours was busy, almost finished my wall paper project. There's a catch though, the last minute I decided to change the whole plan and instead of the laundry room ended up wallpapering the powder room! Hopefully will be able to wrap up everything by later this week. Today I have a quickie, a simple fall centerpiece that I managed to put together with flowers/leaves from my yard and some of the leftovers from this bouquet.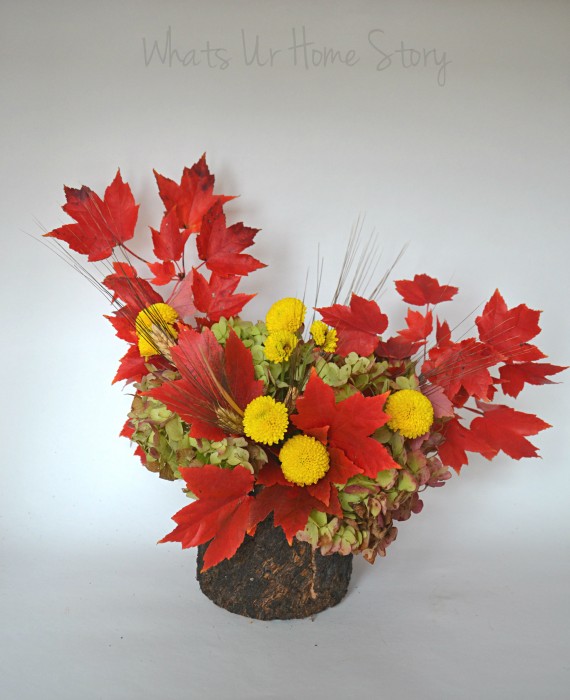 The vase was part of a floral arrangement that a friend gifted. It is a glass vase to the outside of which bark is glued on to, I think. If anyone is interested it is from Wegmans. The Maple leaves are from the tree in our yard, the hydrangeas were the last one on the bushes under the deck. The wheat stems are the same ones I used in the pumpkin centerpiece. At first I thought I could make it work with just these three.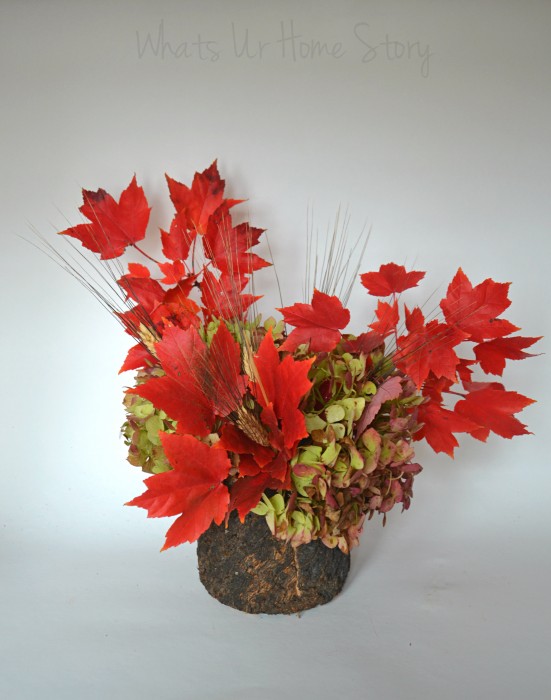 But as you can see, it lacked oomph. Borrowed some mums from again the pumpkin floral centerpiece and voila!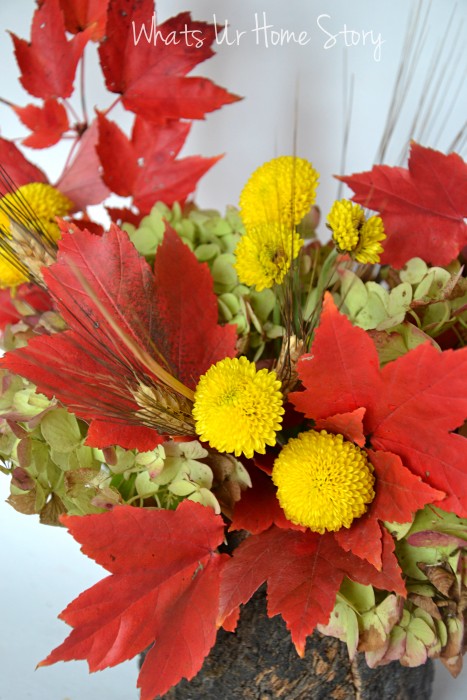 How are the trees in your area? Have they all shed their leaves? Our Maple is almost bare. I'm so glad I managed to bring some leaves at their peak color inside before all was lost.