I was planning on waiting till all the flowers bloomed but that would be too long a post. So here's the first look at our garden this year.
The planter on the front steps is slowly getting fuller.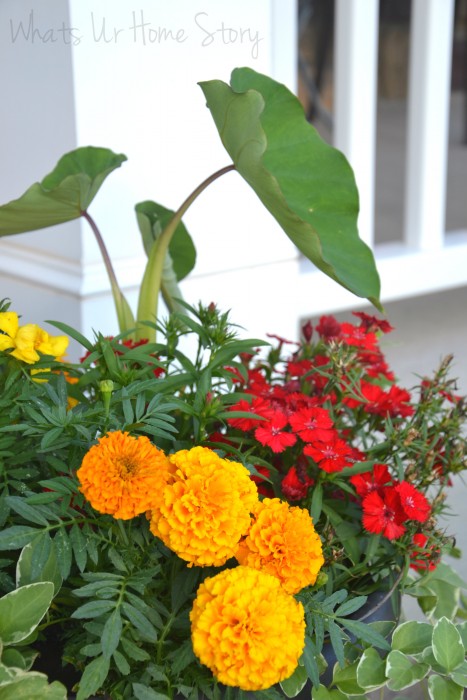 Will post a full shot of the porch as soon as the other planter fills out. For whatever reason the elephant ear in the other planter is taking its own time to grow.
A view of the side yard from the front. The day lilies are the only healthy looking flowering plants left over from the original builder landscaping.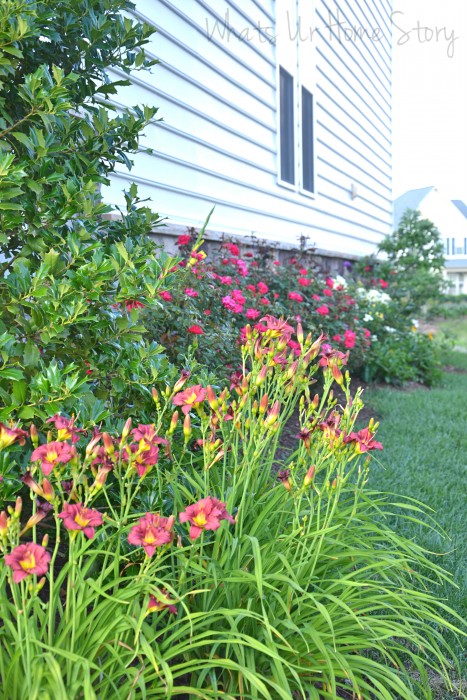 Can you see a gladiolus peaking through the rose bushes?  If you are planning on planting gladioli on your property make sure you've got the right spot 'coz they are gonna be tough to remove. That space used to be a gladioli patch 2 years ago. Ever since we have been trying to weed the gladioli out.
This is the view from the other side of the bed.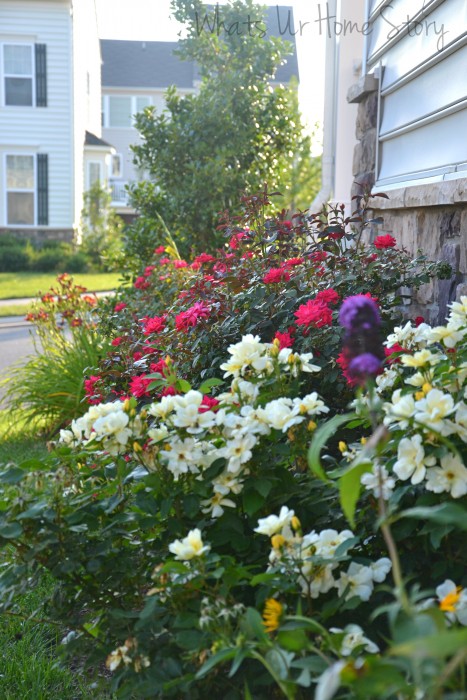 The purple flower in the right is the butterfly bush. I'm still waiting for it to grow and be the size it is supposed to be.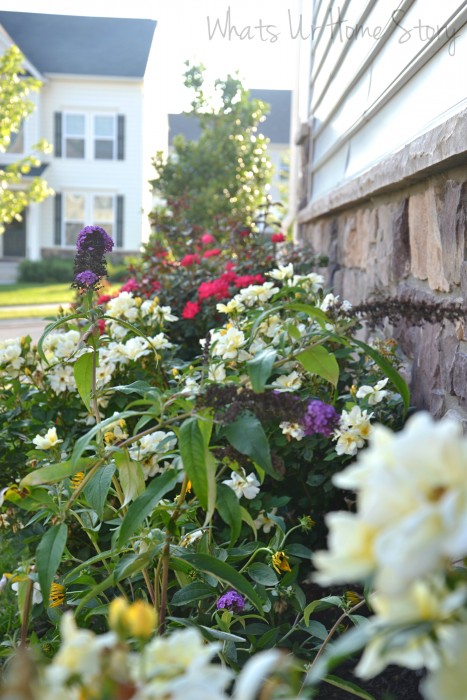 A close up of the butterfly bush flower against my black eyed susan buds.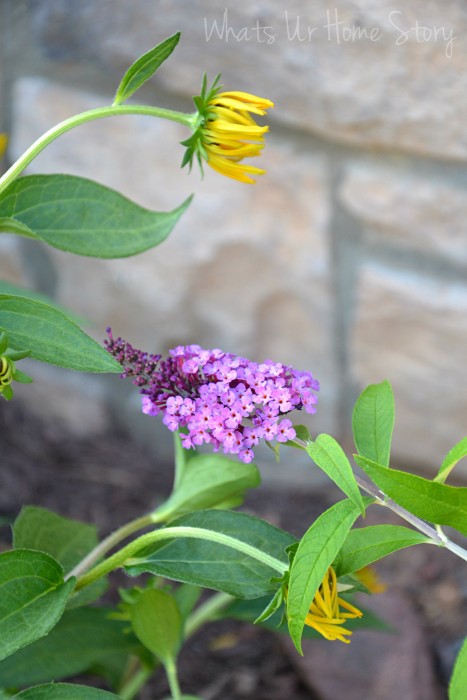 Out on the porch four o'clocks.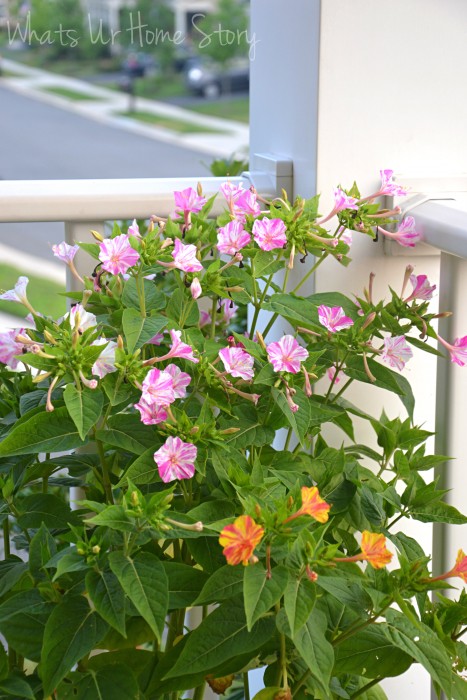 By their side red wave petunias.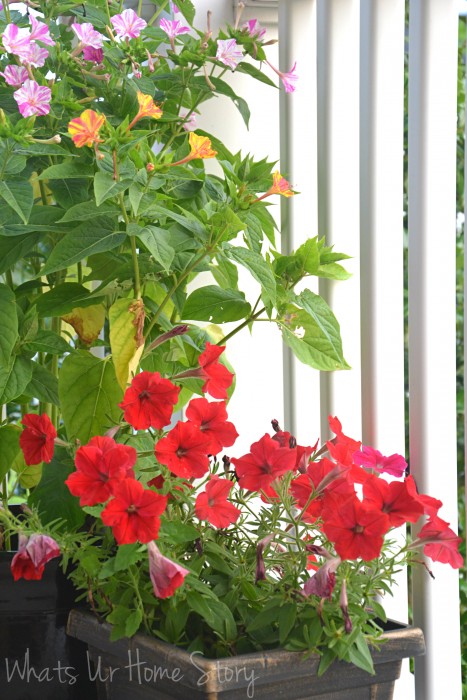 Rounding out the list of flowers for today is my tea cup planter on the deck table filled with marigolds and a geranium.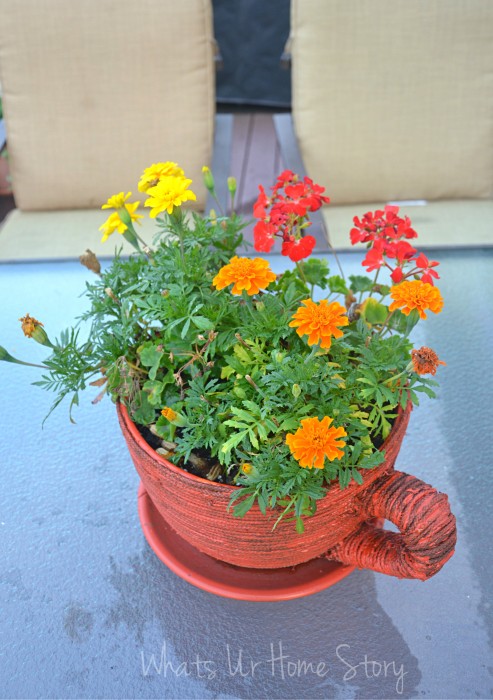 What's blooming in your garden?