For this month's Same Look 4 Less  we update a college bound young man's room to serve double purpose; as a yoga room for his mom and a room for him when he visits his parents. Designers Cavin-Winfrey and Zlock, of SCW Interiors created this room for the Washington Post House Calls.
Though the room meets all the homeowner's needs somehow it is not calling my name. To me it looks dull with all that beige, keep in mind that this is coming from a beige lover. As the home owner  likes gray and red colors I would have opted for a grayish paint color like the Dunn Edwards Muslin. Also would have brought in more natural elements to amp up the serenity of the room to give it a spa like feel. Something like this;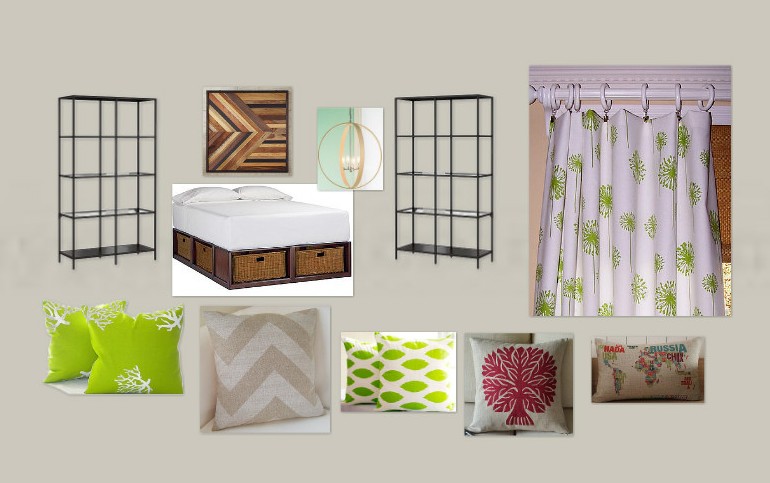 The low down;
Washington Post's (Wa Po)  Splurge version price tag – $14,347
Wa Po's Save version price tag – $8,834
Mine –$2,068 a savings of 77% over their Save version!
Now for the details;
I added two new things to the mix; paint color (Dunn Edwards Muslin) and curtains from Etsy. I also omitted all the wall treatments. The budget breakdown is as follows;
Bed
#1 (Wa Po version) – Storage Bed Frame (Full) from West Elm -$1,199
#2 (Mine) – Stratton Storage Bed from Pottery Barn for $999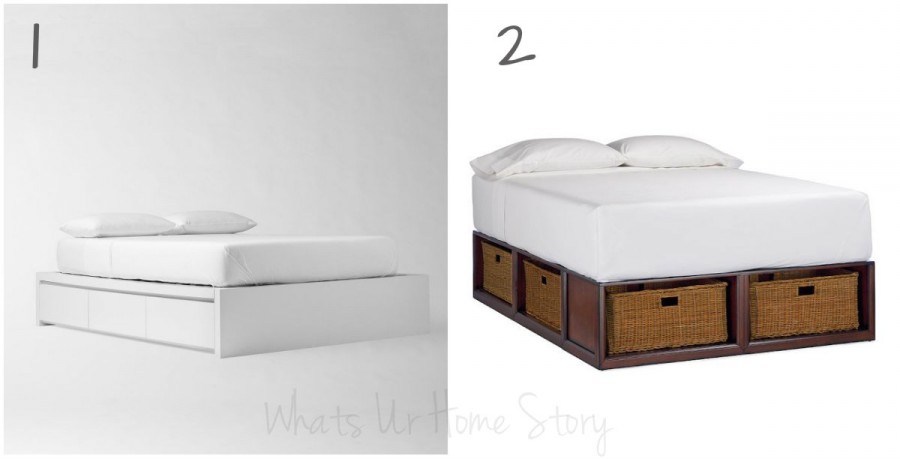 Box Spring Cover
#1 – Petite Trellis box spring cover in White Matelasse ($234)
#2 – Crate and Barrel Matelasse Full Box Spring Cover –$72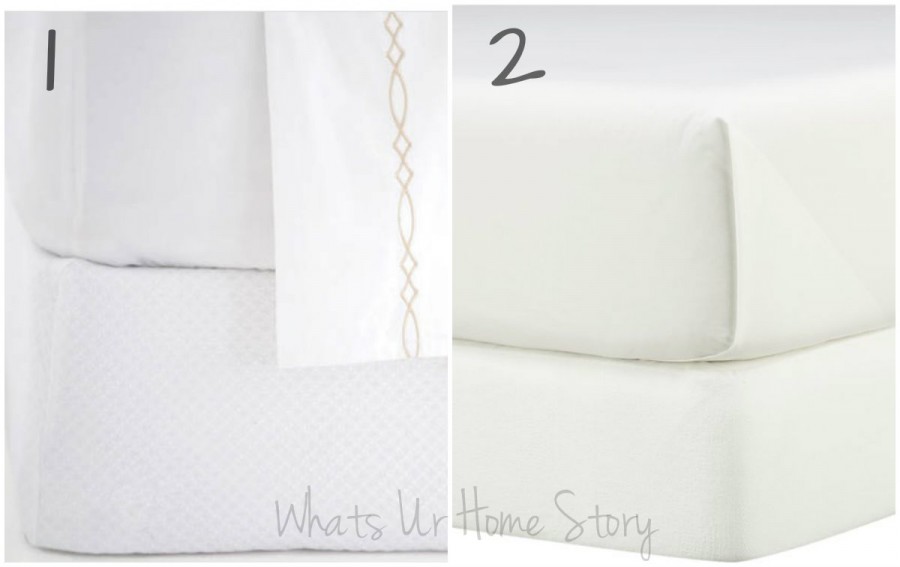 Pillows
Wa Po uses 5 pillows;
1 – Fresh
American pillow 
in Mingled Navy ($58) 2 – 
Fiore Dove pillow
 ($159) 3 – Roti round pillow ($140, 
www.burkedecor.com
) 4 – 
Arden Mist pillow
 ($100) 5 –  
Ibiza French Blue pillow
 ($88)
Mine
1 – Chartreuse and White Coral Pillow from 
MicaBlue
on Etsy – $25 each
2 – Chevron Pillow from Etsy seller, nestables – 
 $18
3 – Dorm Room Pillow Covers from
SavannahRaeDesigns
on Etsy ($40 for 2)  4 – Red tree pillow cover from 
zaradiy
 on Etsy – $19 5 – Linen World Map Pattern cushion Cover  again from Etsy seller 
zaradiy
 – $18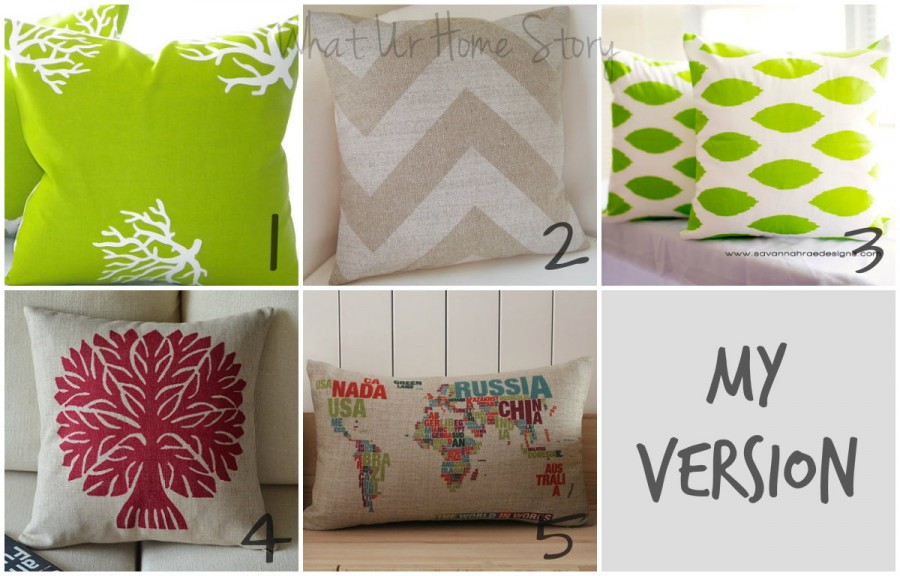 Shelf
#1 – Polo etagere in white ($2,249 each, www.shop.scwinteriors.com)
#2 – IKEA Vittsjo ($70) and some silver spray paint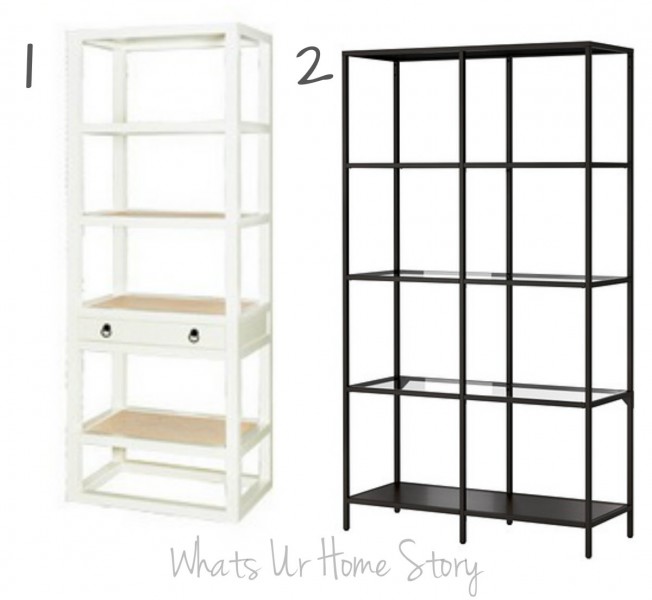 Chandelier
#1 -Wa Po Save version – Bleached wood dome chandelier ($750, www.shadesoflight.com)
#2 – Mine – Wood Rings Orbit Cahndelier from Shades of Light for $389
#3 – Wa Po Splurge version – Jarrod large pendant ($1,416,  www.laylagrayce.com)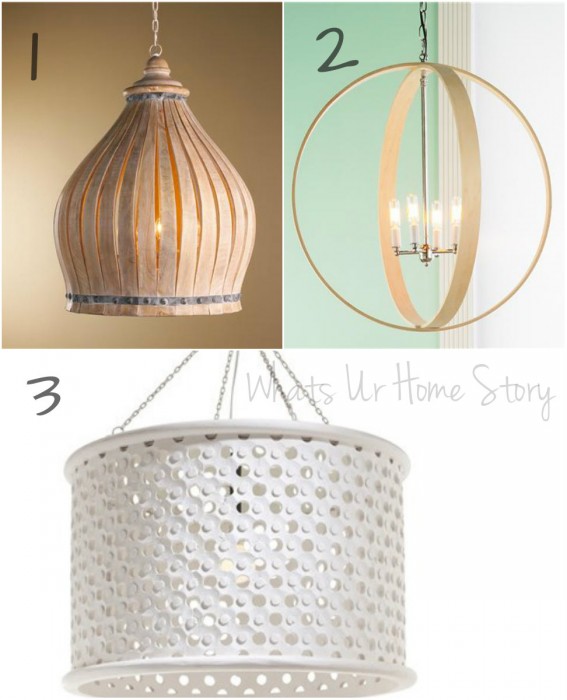 Art
#1 – Wa Po Save version – Seahorse Mandala print ($103 for 20-by-20-inch print, www.fineartamerica.com)
#2  – Mine –  Pottery Barn Pieced Wood & Metal Square -$179
#3 – Wa Po Slurge version – Meditation Moment print ($4,950, www.naturalcuriosities.com)