No, it is not a big redo where we lay down flagstone/slate on the porch (I wish!) or repaint the shutters.  This is just your regular 'blah to aahaa' post where I'm trying to add some style to our bland builder porch by spending the least amount of $.
We had a teeny weeny porch in our previous home where there was only room for a planter. So when we bought this home we were really happy that we finally had porch, though it was not a full one. Like pretty much everything in our house we started out with a blank slate.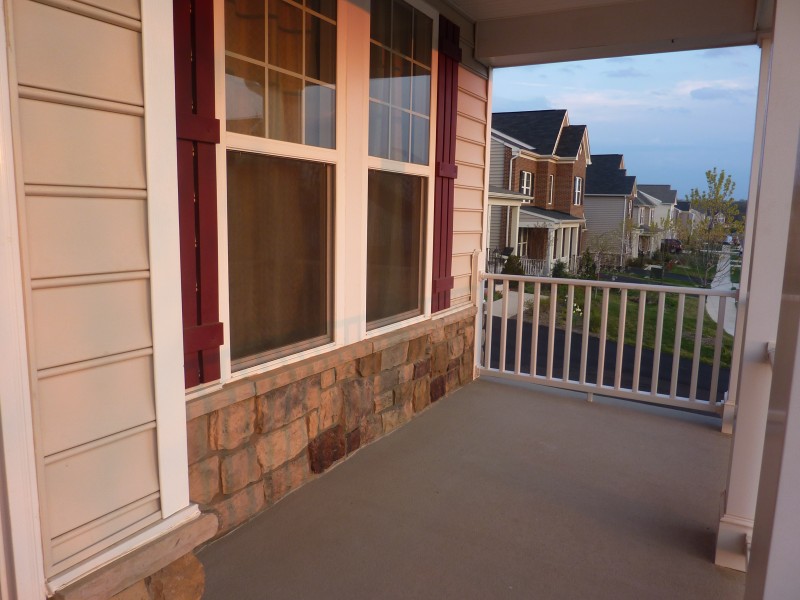 When we bought patio furniture for the deck, we made sure that we bought a dining set with 6 chairs so that we could use it for company. Of course when we didn't have folks over we really didn't need all the 6 chairs on our deck. So we figured, we could bring 2 of those chairs out front.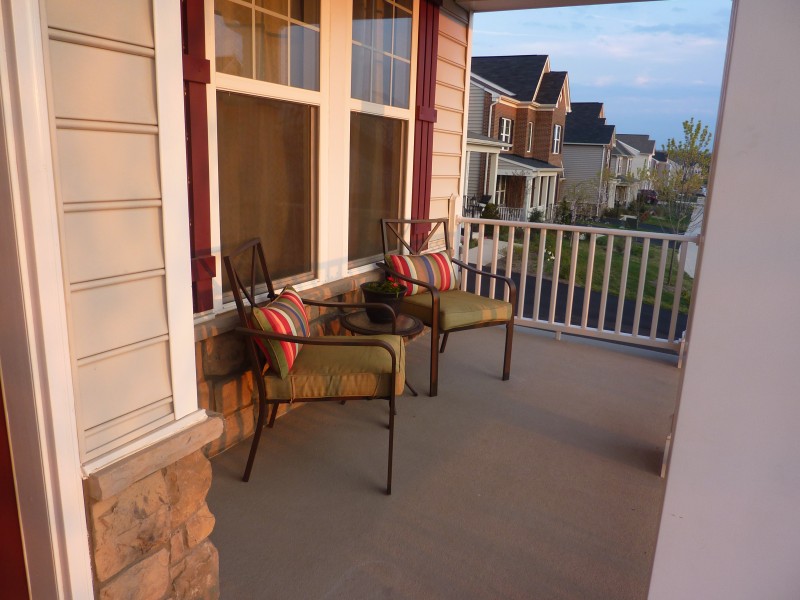 The 2 striped throw pillows that came with the set were red, which goes with our red shutters.  I added a small folding table from Big Lots and a planter from Tuesday Morning. The dianthus in the pot was left over from my doorsteps planter project last week.
By the way forgot tell ya, I found some yellow African daisies and spike plants at Home Depot last weekend. Some vinca vine cuttings from my planter on the deck (these perennial creepers grow like crazy, just have to cut a piece of the vine and stick it in soil) and we were good to go on the doorstep planters. A side view shot;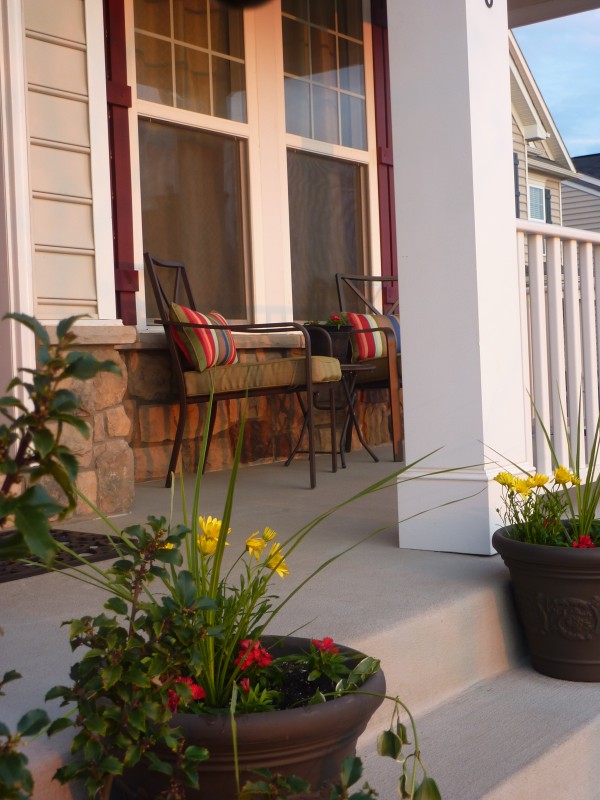 Ain't it inviting? This is what the planters looked like last week.  The planters are in need of some serious watering (the drooping vinca vine) but wanted to take the pics before sunset. Here is a zoomed out view of the front.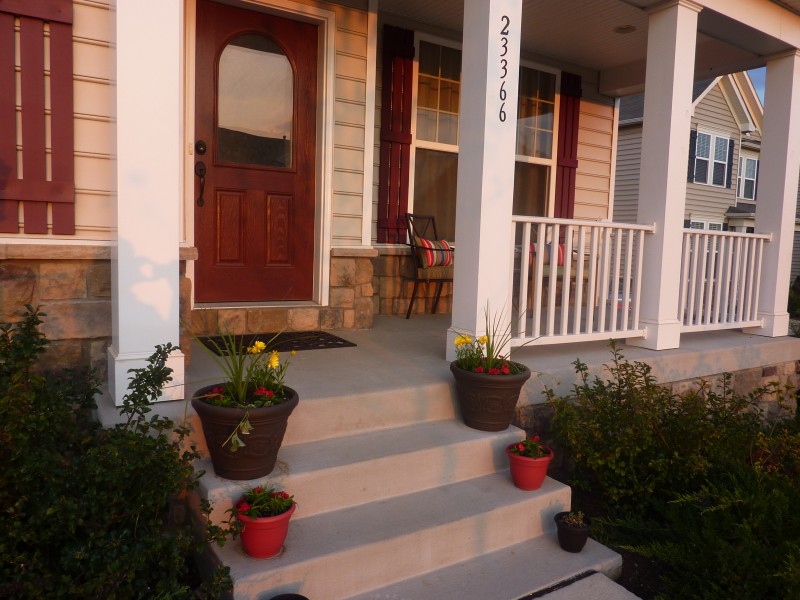 I'm not liking those red planters on the center steps but my daughter swears that they add to the look. So keeping it for now.
Just realized that there are huge water marks under the big planter on the left. Looks like we might have drilled a bigger drainage hole than needed. Will fix over the weekend. Notice how dense the bushes out front are (standard builder landscape)? We are hoping to do some landscaping out there in the coming weeks. Have you landscaped your yard? Did you do it yourself or get a pro? I'm having so much trouble figuring out the plan. Any suggestions?
Source List
Chairs – Already had Accent Pillows –Already had Side Table – $19.99 – Big Lots Planter – $3.99 – Tuesday Morning Dianthus – Leftover from the
doorstep planter
project
Total – $23.98