Are your kids insane over this song too? It seems that's is the only thing I hear from my kids these days! At our place it is not just the kids, B too goes into bouts of fox conversations! If you haven't heard about it then let me introduce you to Fox language.

Feel my pain? 🙁
Anyways the timing of the song seems to coincide with the emergence of the fox (actually the trend started over a year ago in designer ware but became more mainstream recently) as a hot ticket decorating accessory. Yeah, think back haven't you spotted the fox popping up at all sorts of places?
Folks it is official, foxes are the new owl of home decor! Even Target has them! Saw this salt shaker and appetizer plate at our local Target the other day.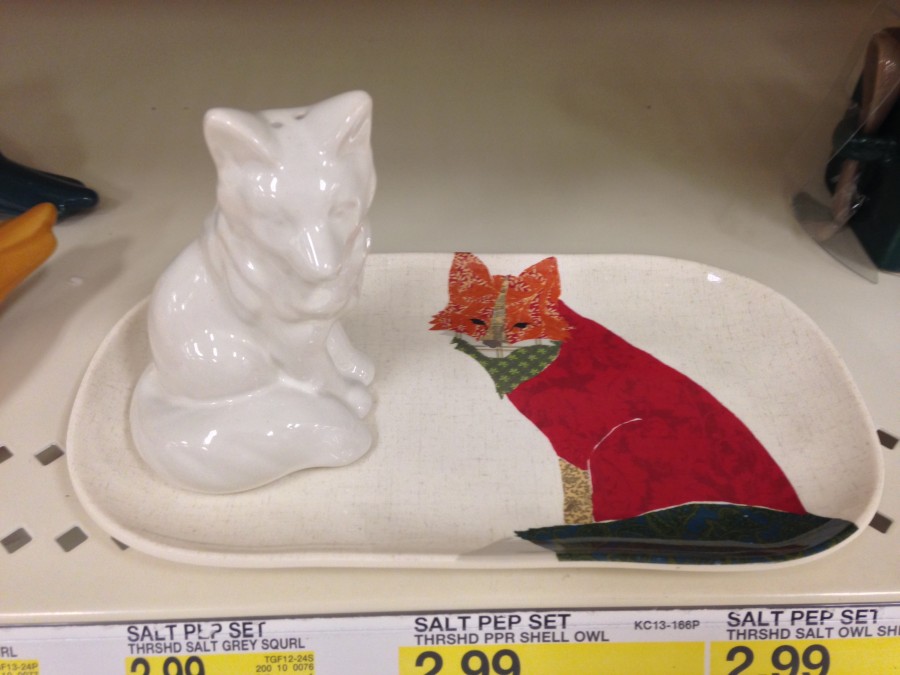 They even had felt foxes just in for the holidays!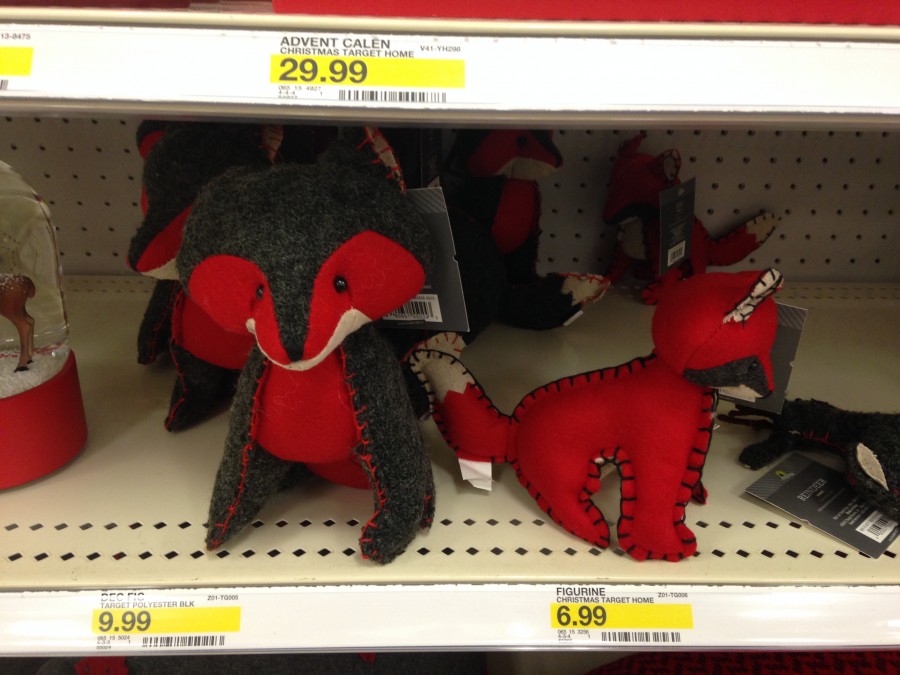 Whether you are into woodland decor or not you gotta love this cute foxtail mug from Urban Outfitters.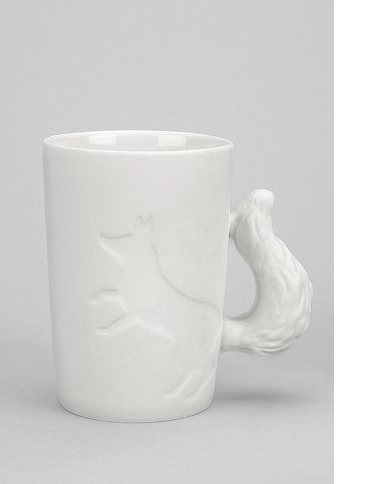 Or this fox forestry hook from Anthropologie?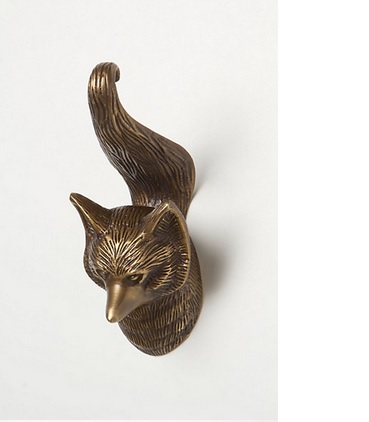 But Etsy seems to be the place to go for your fox fix. This Plush Fox Pillow from LauraFrisk would be a great addition to a kids room or a modern West Elm-ish family room.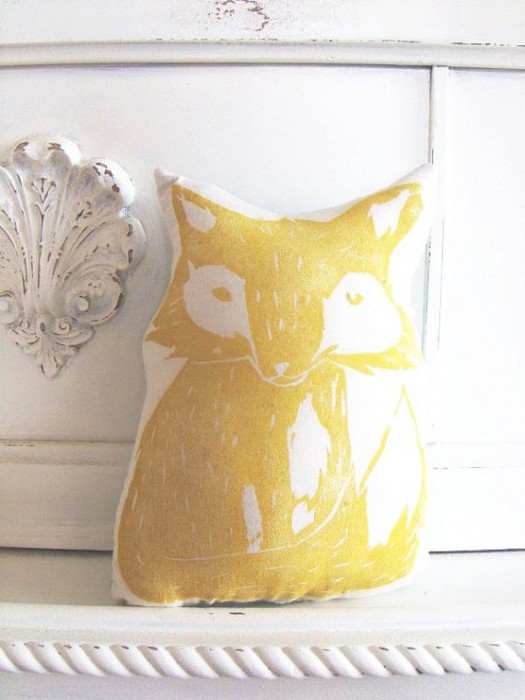 How about these handmade linen placemats from lineacarta?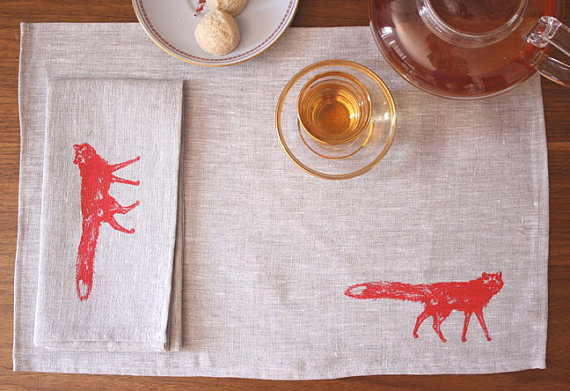 Totally adore this orange and black fox tea towels from alittlelark.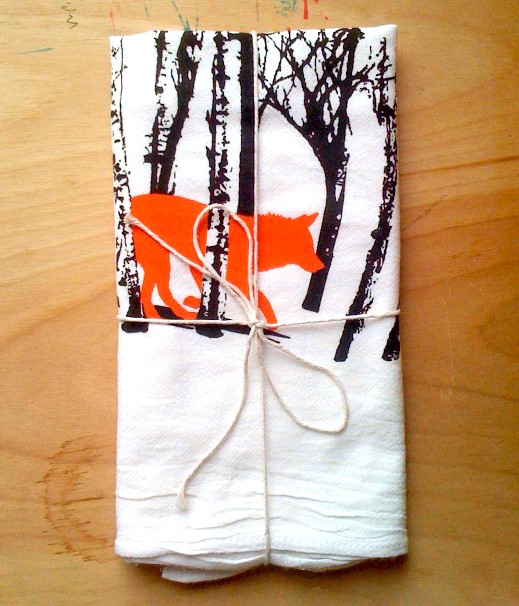 Have you been seeing foxes in our neck of the woods too? How do you feel about the fox? Or are you still owl happy?