As promised I tweaked my burlap wreath for more of a Thanksgiving feel with minimal effort and time. Not a major change but for 5 mins worth of updating it sure works.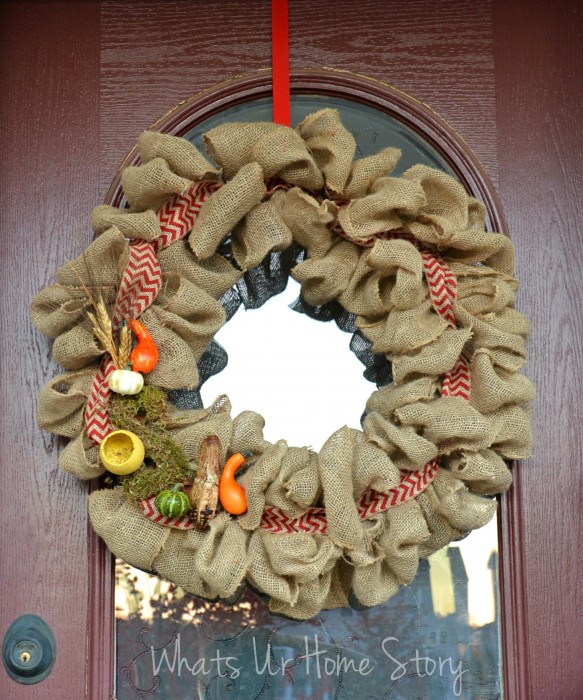 All I did was to dig through my potpourri to find that yellow thingy (not sure what it is) and the dried gourd/pod. The fake gourds and pumpkins are from last year's fall mantel. The wheat stems are from the pumpkin floral centerpiece. I hot glued pipe cleaners to the back of each. For the dried pod and orange gourd I glued a small piece of card board 'coz I wanted them to lie a  certain way and hot glued the pipe cleaner to the cardboard.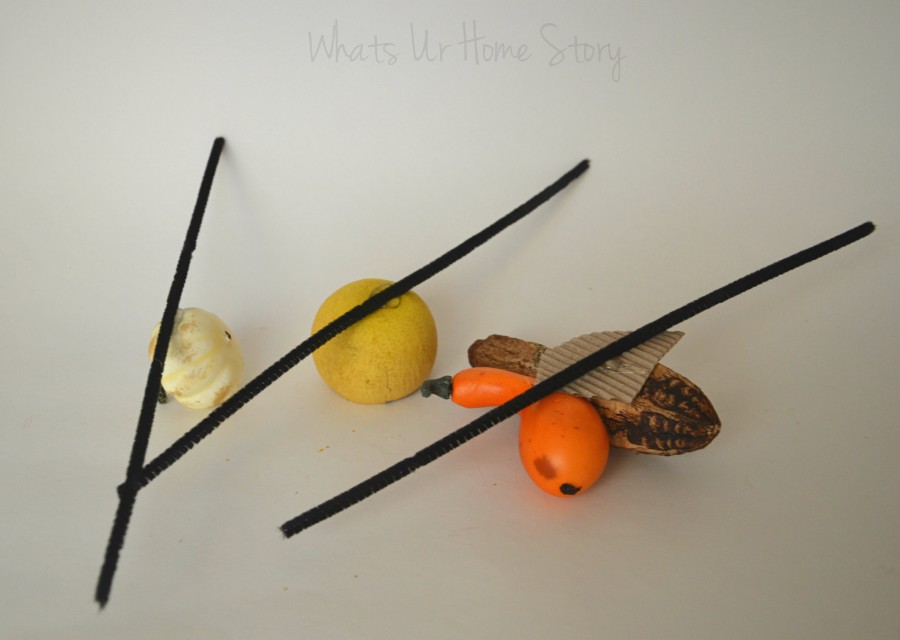 Once I attached those to the wreath I tied all the wheat stems together with a pipe cleaner and pushed them in. Ta da!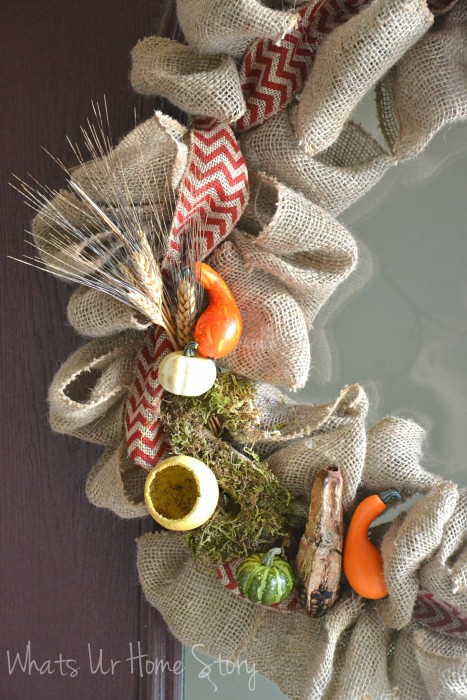 Wasn't that super duper easy? Totally what I want during the busy holiday season.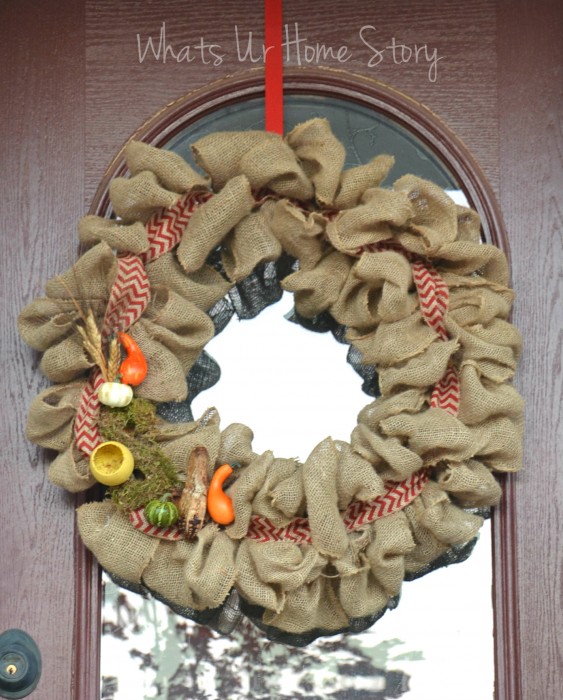 You might notice the wreath is slightly bigger in this pic than in the original photo. That is because I added more burlap ribbon to it  when I did the step by step tutorial. Think I might have gone a little overboard with the burlap. 🙂
On a different note, see how these harsh Fall winds are taking a toll on my wreath? Our front yard is pretty open and our house being slightly elevated from the rest of the street makes it worse. Look at those flaps! They so badly need some fluffing up.
Do you have any easy decor updates up your sleeve?