Oops, am I the only home decor blogger that doesn't have a Thanksgiving mantel this year? With all the running around I just didn't get the time to add Thanksgiving touches to our Fall mantel. So it is still the same, minus the pumpkin vine. Last year though I was hosting my cousins at our place and did a quickie update, my first Thanksgiving mantel ever!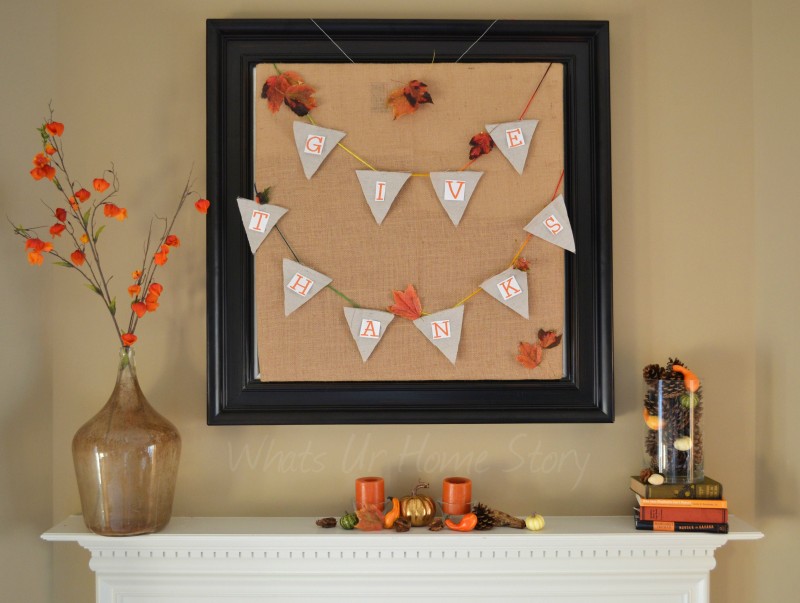 Given my no show this year I thought you guys might like to see what I would have gone for had I decided to change it up for the holiday. Or maybe you could use these ideas in your home?
A neutral wreath, few Eucalyptus branches in a wooden vase, mini pumpkins, fox statue, candles, and a banner is all it took Aimee from It's Overflowing to get her mantel ready for Thanksgiving.
Or just add a few pumpkins, some letter art, and hurricane vases filled with corn and pine cones, like Landee from Landeelu did.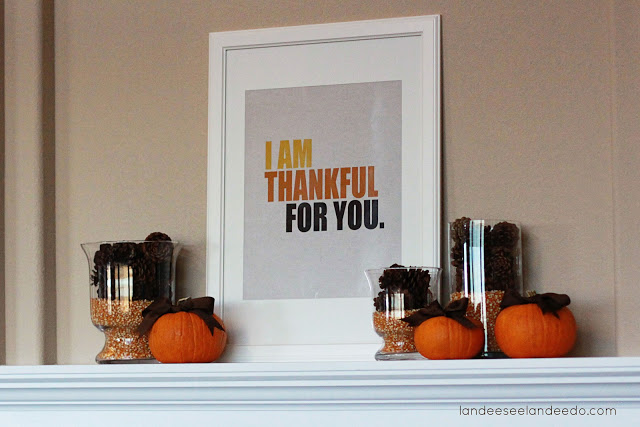 If you have a mirror on your mantel then go for this look by Sharyl from Little Brown House.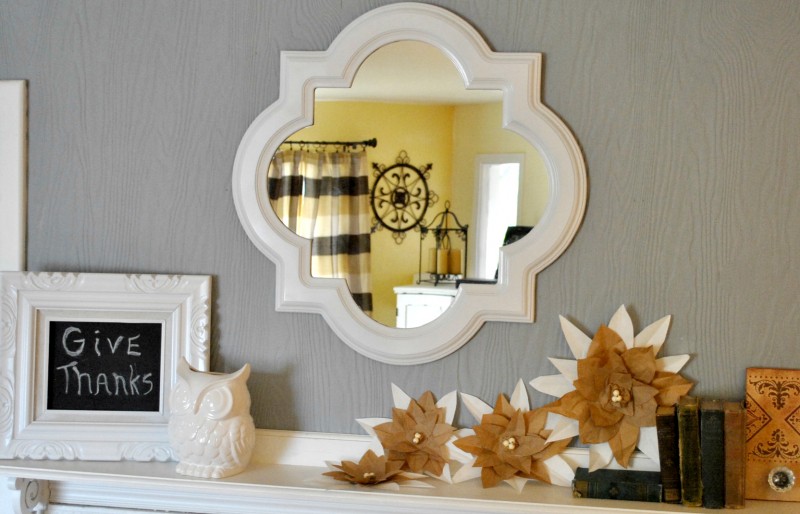 For a fancier look, swap the mantel art for an old window and add pumpkins on candlesticks (Hmm…that sounds off ;D) and branches from your yard. Do checkout Emily's blog, 52 Mantels for more mantel decorating ideas.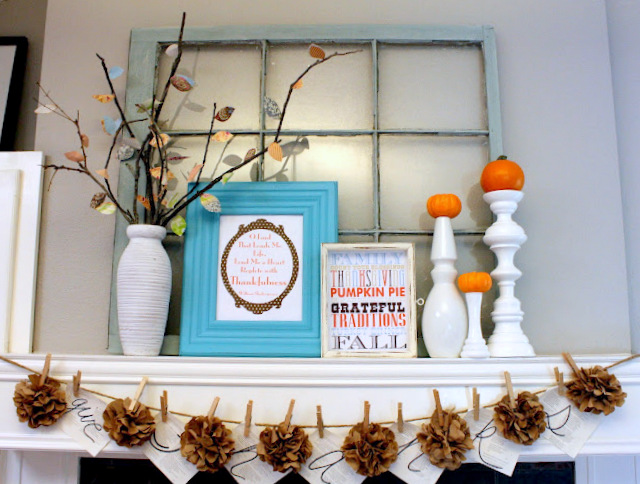 Do you update your mantel to reflect the seasons/ holidays?
PS: I know you folks have been patiently waiting for the powder room reveal. I've been running into some issues aka. hanging art and changing out the shades for the light fixture. Just now realized that the shades I had bought do not fit our existing fixture! Hopefully will be able to tie up the loose ends by the weekend. If all goes as planned will have the reveal on Monday. Keeping my fingers. You never know there might even been a smaller project (related to the room) post tomorrow. 😉 Thanks for hanging in there.