As I mentioned yesterday, the hunt organized by Hometalk and  Sweet Clover Barn was a local blogger meet up where we visited 4 vintage hip stores in the area;  Sweet Clover Barn, Chartreuse & Co, The Old Lucketts Store, and On a Whim in search of a find, which we have to use in a project. This was my first blogger meet per se (I've another one coming up next week 🙂 ) so didn't know what to expect. Got to meet Karen the Graphics Fairy, Miriam from Home Talk, Serena from Thrift Diving, Chaney from May Richer Fuller Be, Celeste from Catfish Studios, and Heather from Spunky Real Deals. There were a lot of others too but all of us were way too busy admiring the gorgeousness around us to stop and talk!
Crappy pic alert: All pics are taken with my Iphone. I knew that I would be too careless with my DSLR (as in drop it) with all this vintage love around me as I run from one thing to another in awe. So left it at home.
Here's Karen & I. If you haven't been to her blog, please please check out her home tour. Her living room = Perfect!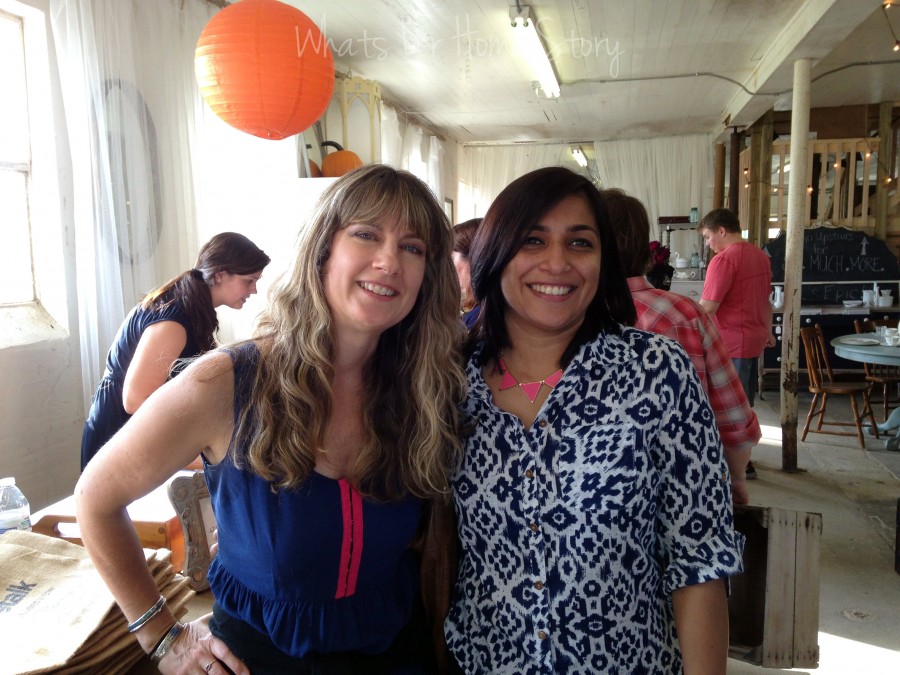 And with Miriam from Home Talk.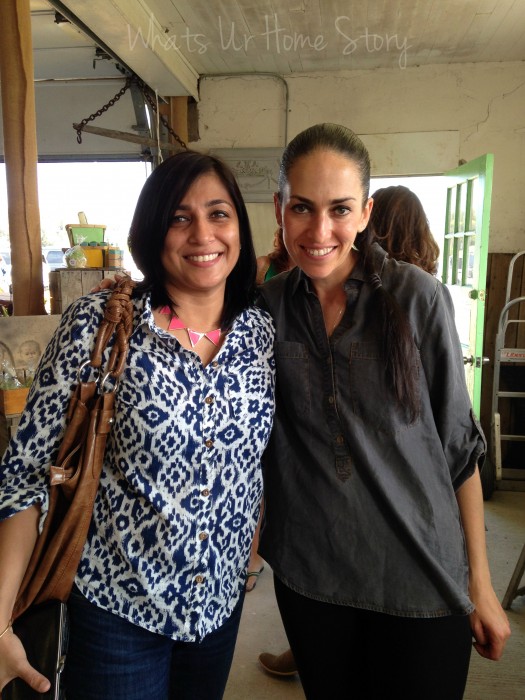 It was super fun; the locales (I'm talking total farm country), the people, the stuff! Speaking of stuff, there was tons of it everywhere in every shape and form and in everyone's budget! This was inside the barn of one of the stores.
To sum it up a list of sorts…..
2 of the Sweetest Peeps I've Met Lately – Cassie and Sarah who run Sweet Clover! I'm kicking myself for not taking a pic with them. I took the pics on my way out of the store and they were quite busy behind the counter, which after all is a good thing. Anyways to make up for it, here is the coolest thing in their store. 🙂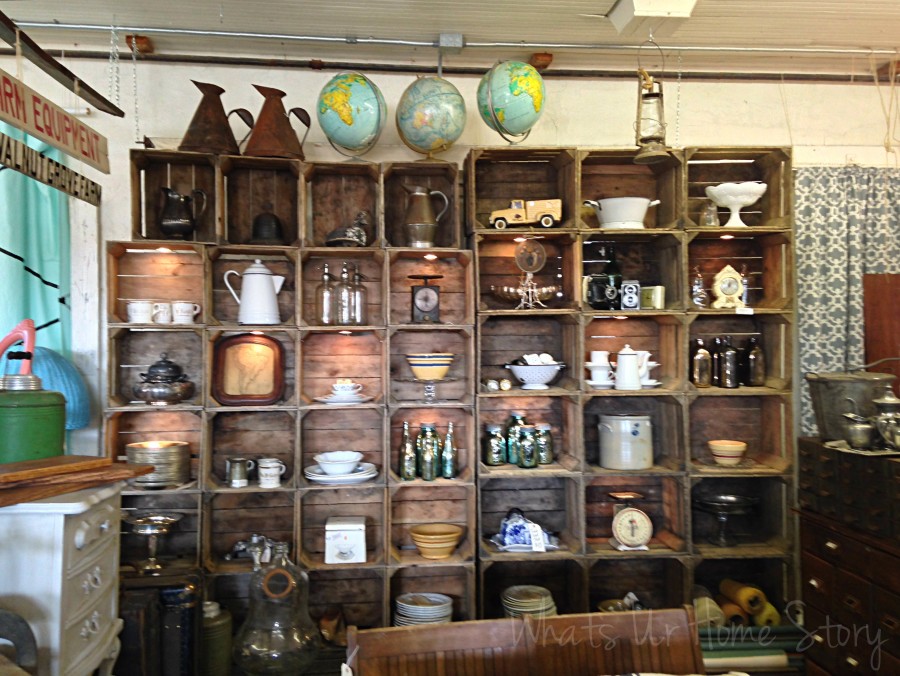 A vintage crate shelving system! I so want to do this in our basement. B, you listening?
The Find of the Year – This gigantic barn of goodness at Chartreuse & Co. I'm never buying a piece of furniture off Craigslist to DIY without checking this place out first! Every chair in there was $15  and yes they all needed some TLC. So if you are a DIY'er then add this place to you 'MUST' list. One of the vendors mentioned that Country Living magazine did a feature on the barn a few months ago calling it a true treasure.
The 'Pick up my jaw off the floor' Moment – These lights at The Old Lucketts Store. Any guesses as to what these are made of?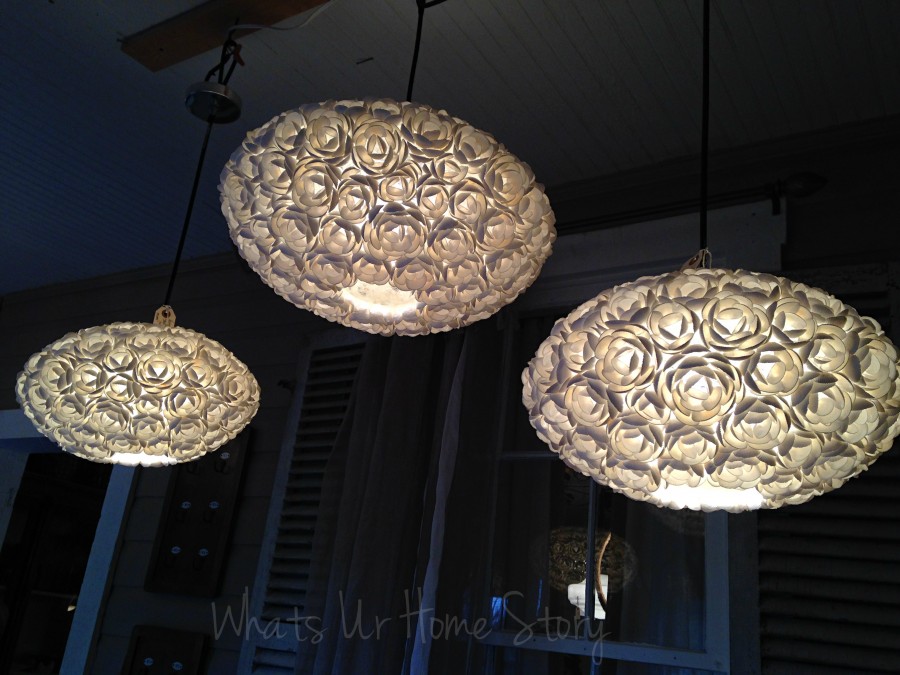 Here's a close up.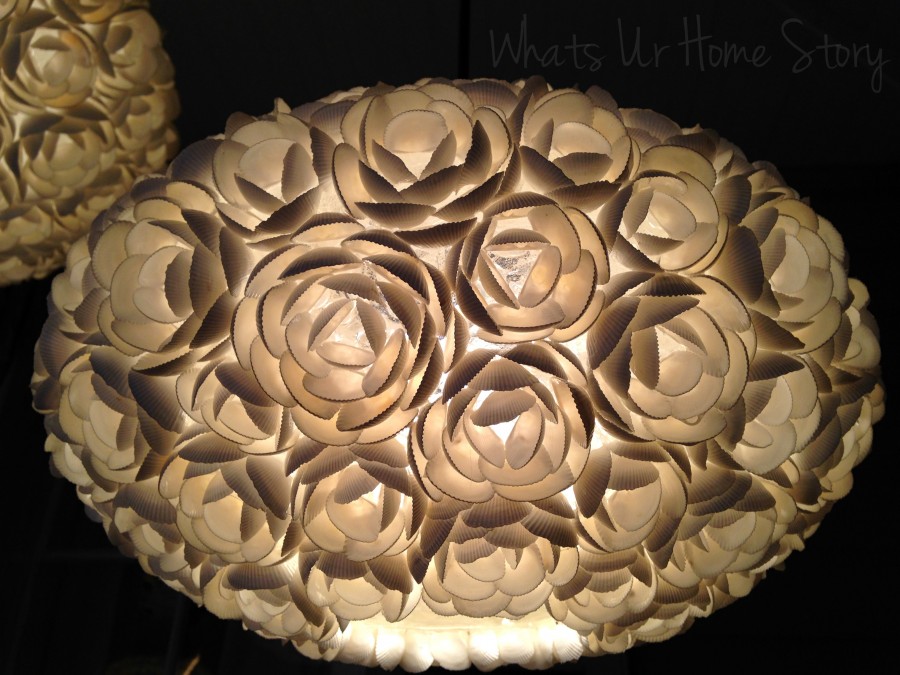 Seashells!!!
The Perfect Pattern – Don't know what the pattern is called, looks quite retro.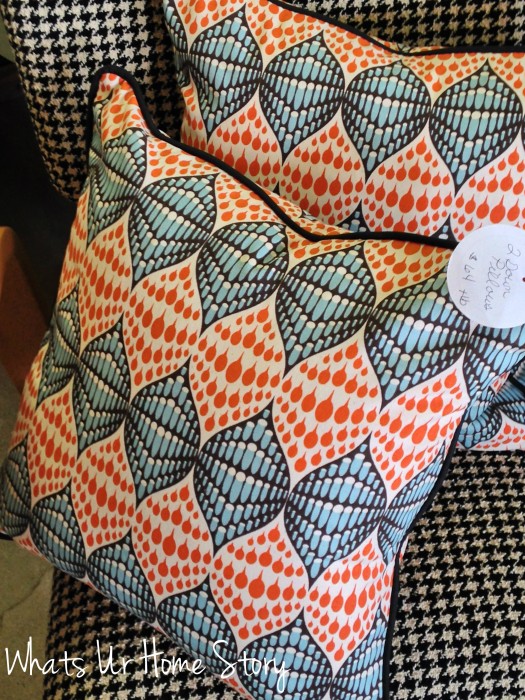 The 'Had to make as soon as I got home' Project – This map medallion spotted at The Old Lucketts Store. I'm happy to report that I made a giant one out of vintage newspaper that I scored at the Old Lucketts Store 2012 Spring Market! It is now proudly hanging over my fireplace.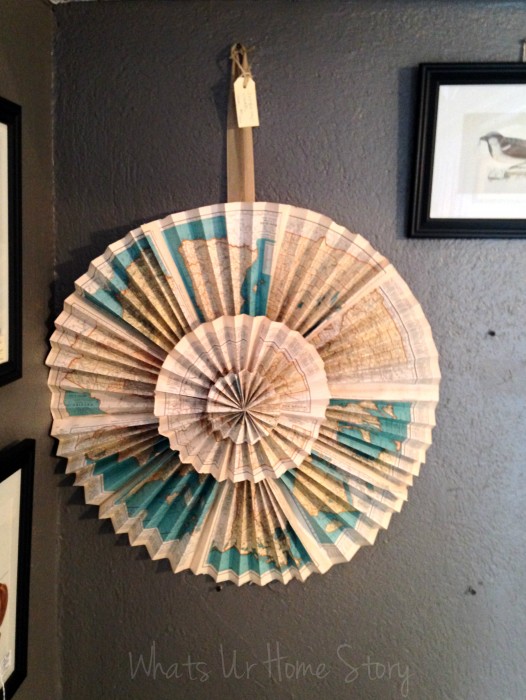 The Aha…Moment – These chair prints again at the Old Lucketts Store. Deja vu anyone? They are the exact same ones I scored at Goodwill last year for $3 each. The $39 price tag on these sure made me a happy camper! 🙂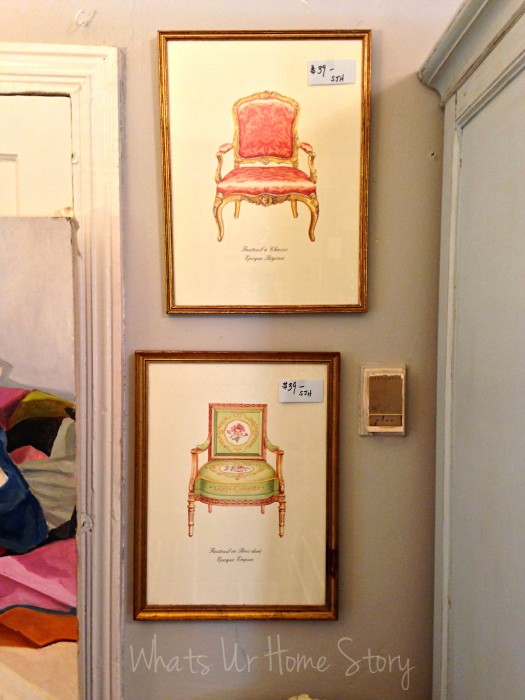 The Lesson Learnt – There is always hidden decor potential in everyday items. Case in point…..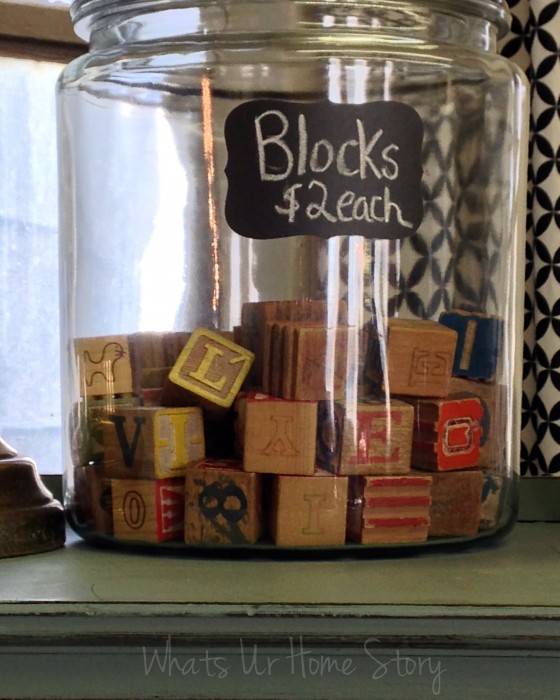 The 'Brought back tearful memories' Moment – Oh my lace chandy….my lace chandy! 🙁 🙁 🙁
My Finds – It was my $3 day! Everything I found was $3!
Gotcha…will have to wait till tomorrow for that. 😉
Rest assured this is not the last time you are  gonna hear about this trip. I came back with so much of DIY inspiration that I can't wait to share.
Have been to any of these stores? How are the vintage stores in your area?