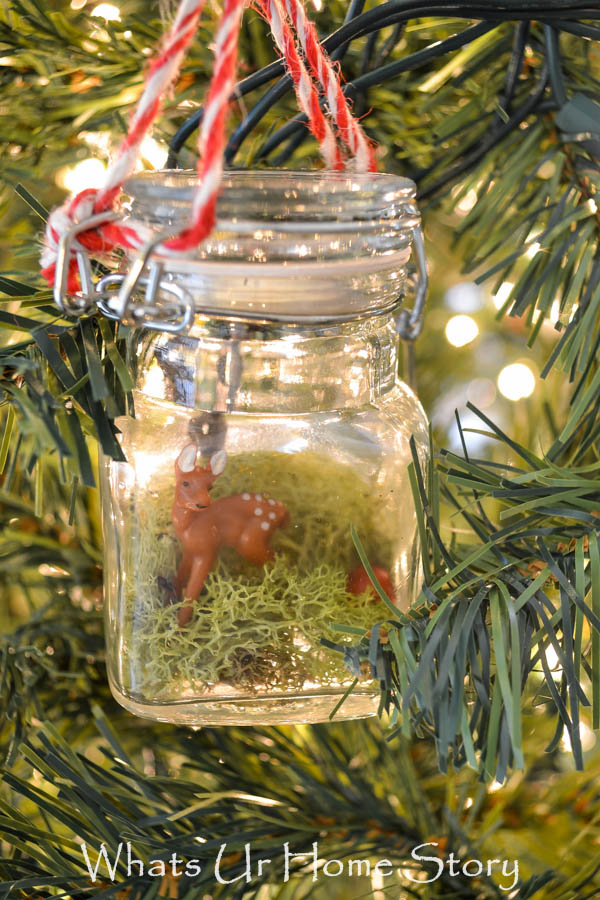 Do you love something so much that after a few months without it you feel a void in your life? For me it is making terrariums. A moss terrarium was one of the first DIY projects I ever tried and blogged about. Then there was another terrarium, another, another, and another. Wait, there is more………….Ok you get the point. So while I was DIY'ing ornaments this year I kept thinking, "Why not a terrarium ornament? That would be so me!" When I spotted the perfect little container at Michaels it was a match made in heaven!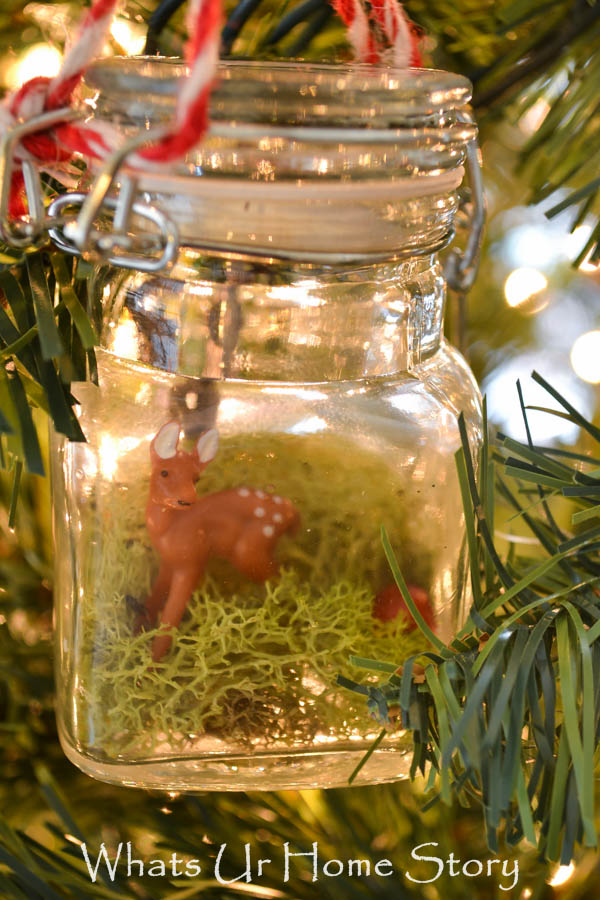 A nice chic addition to my Christmas decor, all for 3 minutes of hard work. No kidding, that's all it took to build this terrarium ornament. 🙂
Materials
A cute jar – Michaels – This one was $0.99, seriously! Miniature deer figurines – Micheals – $2.25 for a pack of 4 Dried Moss – Already had Baker's twine – Micheals – $2.29 Any embellishments for your terrarium – I added 2 Holly berries and a small stick from the yard.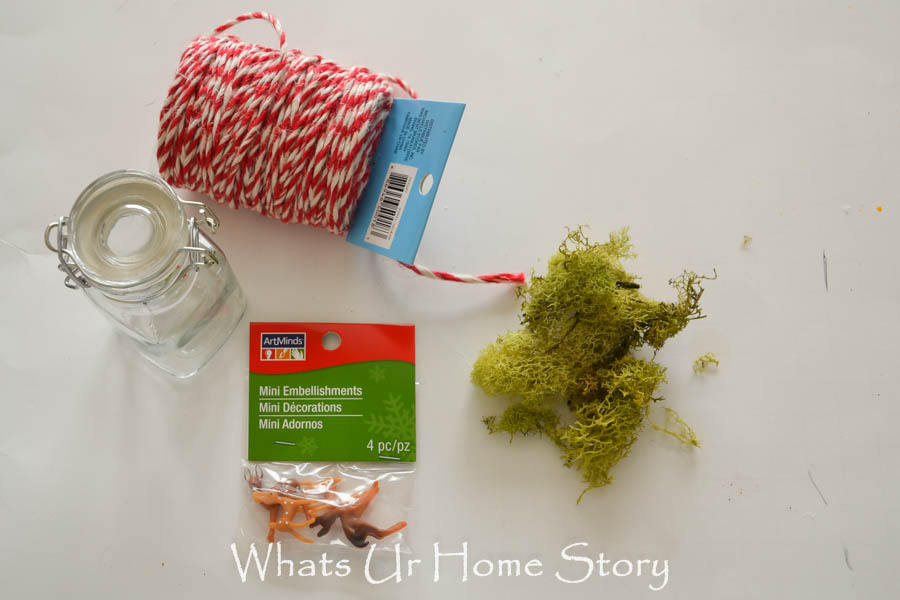 Instructions to Build a Terrarium Christmas Ornament
Wipe the container clean and add small pieces of dried Moss, gently pushing them down.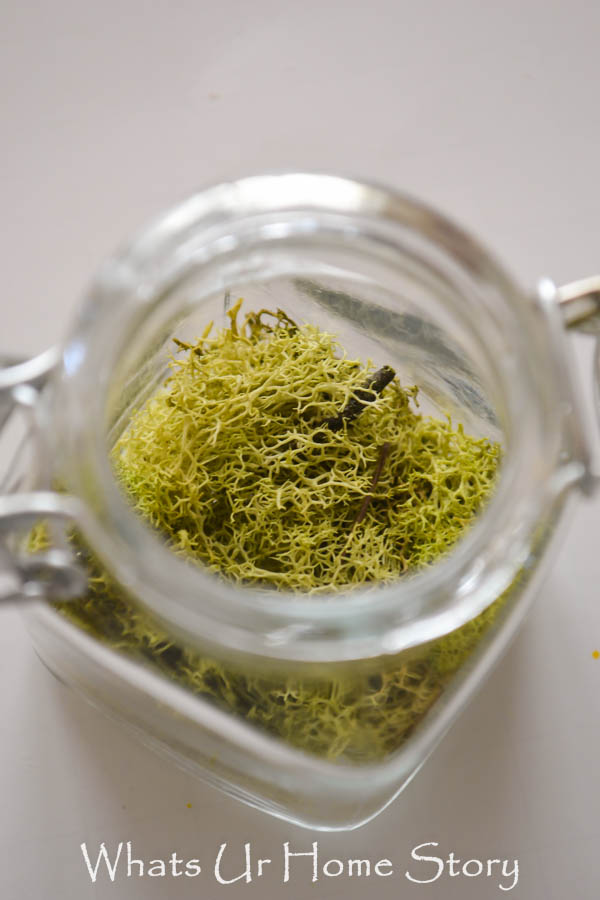 Carefully place the deer into the moss making sure that he is well anchored and doesn't move around.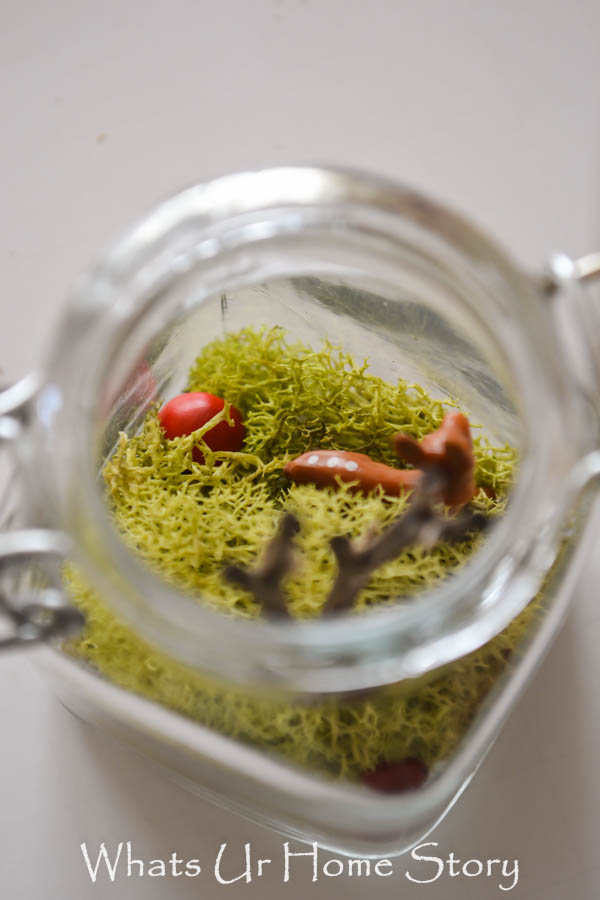 Add the terrarium embellishments one after the other.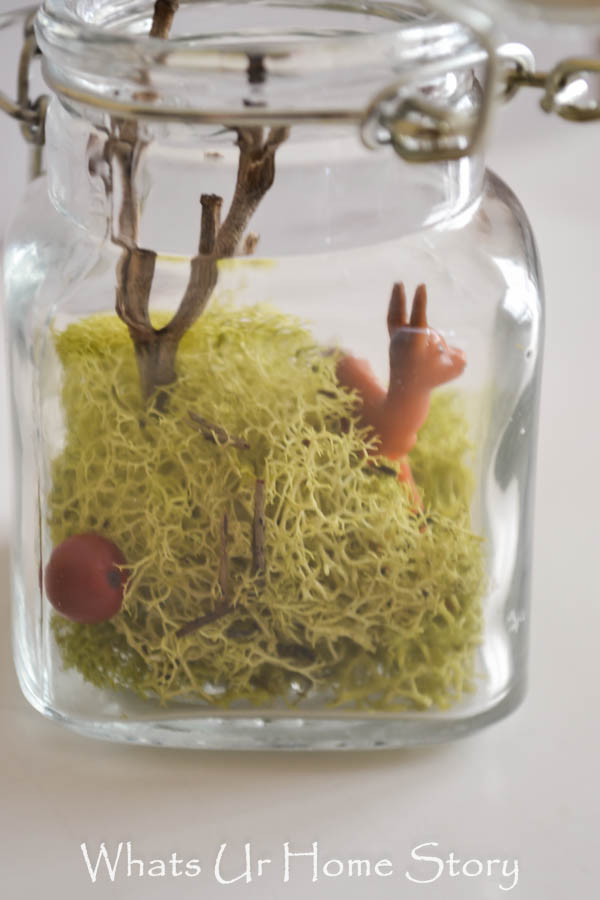 Clean any dirt that might have stuck to the sides of the jar with a damp paper towel.
Let the terrarium air out a bit so that all the moisture is gone.
Now close the lid tight.
Loop a piece of Baker's twine across the steel connectors to form a hook.
There…your masterpiece is done! I told ya, all in 3 mins!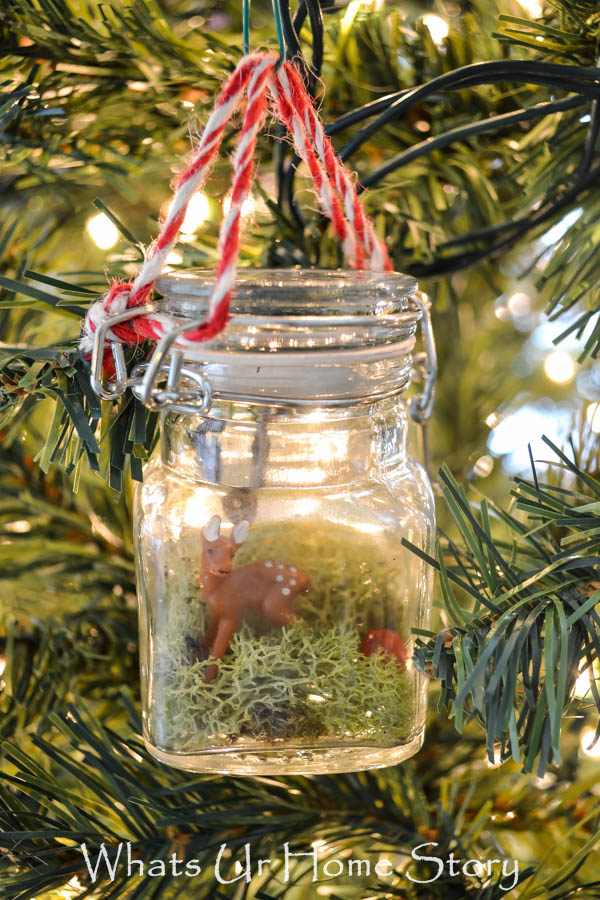 My other 12 Days of Christmas Ornaments: Santa Belt Ornament, Sunburst Mirror Ornament, Glitter Swirl Ornament, Cork Ball Ornament, Woodland Reindeer Ornament.
Do check out the other Day 3 ornaments of our 12 Days of Christmas series.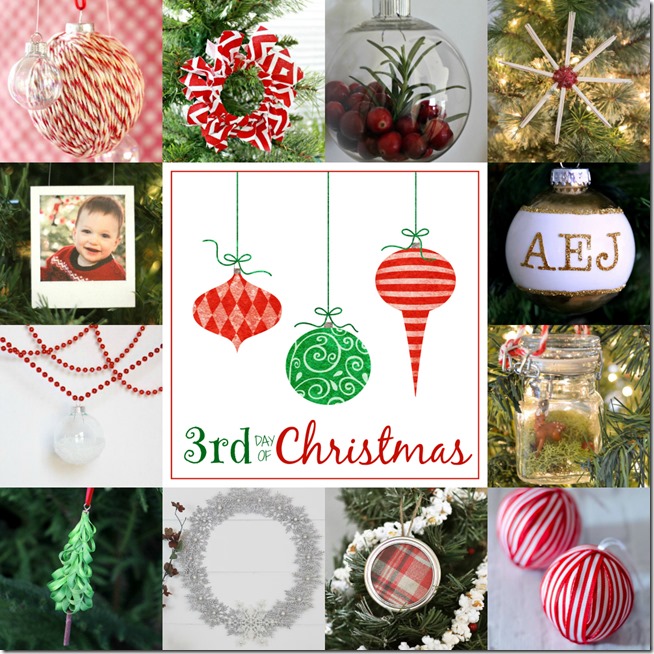 Yarn Ball Ornament by Remodelando la Casa | Mason Jar Ring Fabric Ornament by Mom 4 Real | Cranberry Rosemary Glass Ornament by The Happier Homemaker | DIY Wire Star Ornament by Bigger Than The Three Of Us | DIY Polaroid Photo Ornament by Lovely Etc. | Glitter Monogram Glass Ball by Serendipity Refined | "Snow" Dipped Glass Ball Ornament by May Richer Fuller Be | Terrarium Ornament by Whats Ur Home Story | Ribbon & Stick Christmas Tree Ornament by All Things G&D | Snowflake Christmas Wreath by Thrifty and Chic | Plaid Mason Jar Lid Ornament by Cherished Bliss | Red & White Ribbon Wrapped Ornaments by It All Started With Paint