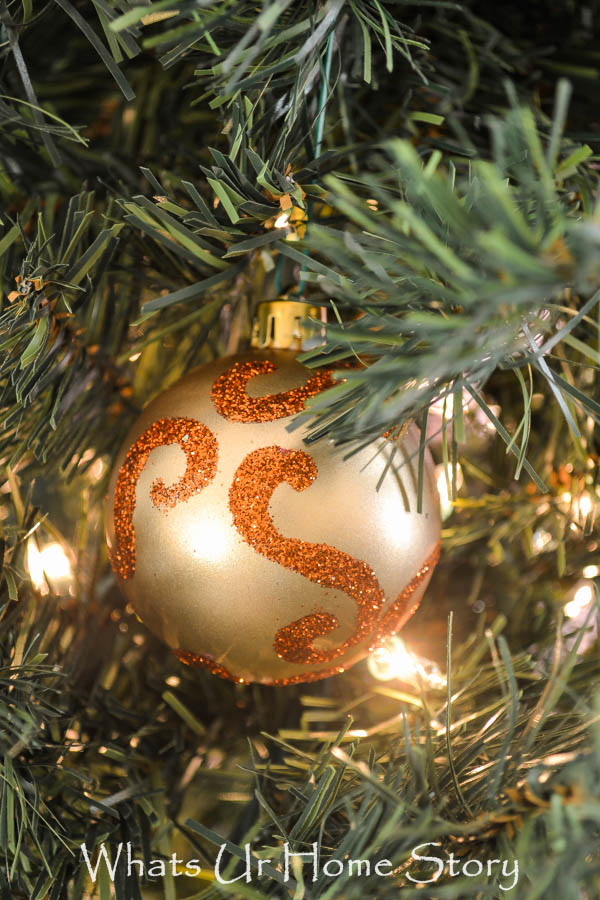 Welcome to Day 4 of 12 days of Christmas. Kinda feel strange to be posting on a Saturday but I'm loving the company of these talented ladies and the genius ideas they keep coming up with. Today we have a glitter swirl ornament the premise of which is along the same lines as my Santa belt ornament; updating old ornaments. A little Mod Podge and glitter is all it takes to give these bland ornaments from yore a new life.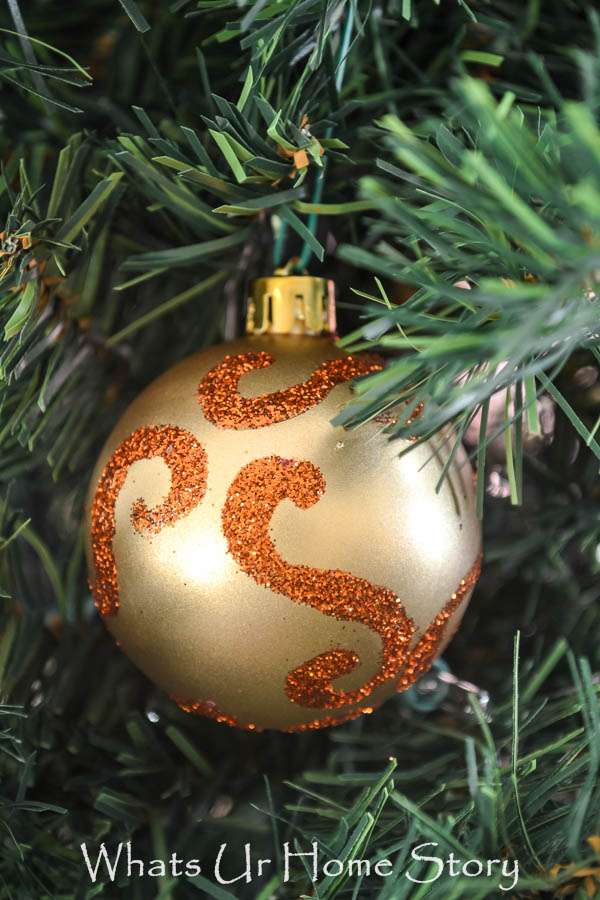 I mean, doesn't glitter makes everything prettier? I'm a glitter girl all day every day and holidays are an excuse to indulge in more glitter. Come to think of it I'm amassing quite a wide range of glitter colors, Gold, Black, Pink, and now Copper. Don't tell B I've bought White glitter too for an ornament project (coming up next week). 😉
Anyhoo to make these you'd need;
An Old Ornament
Glitter – Any color would do. I used Copper of course from Michaels Mod Podge Thin Paint Brush Pipe Cleaner – Optional – I hang the ornament with this to dry it out. A paper plate – Always a good idea when working with glitter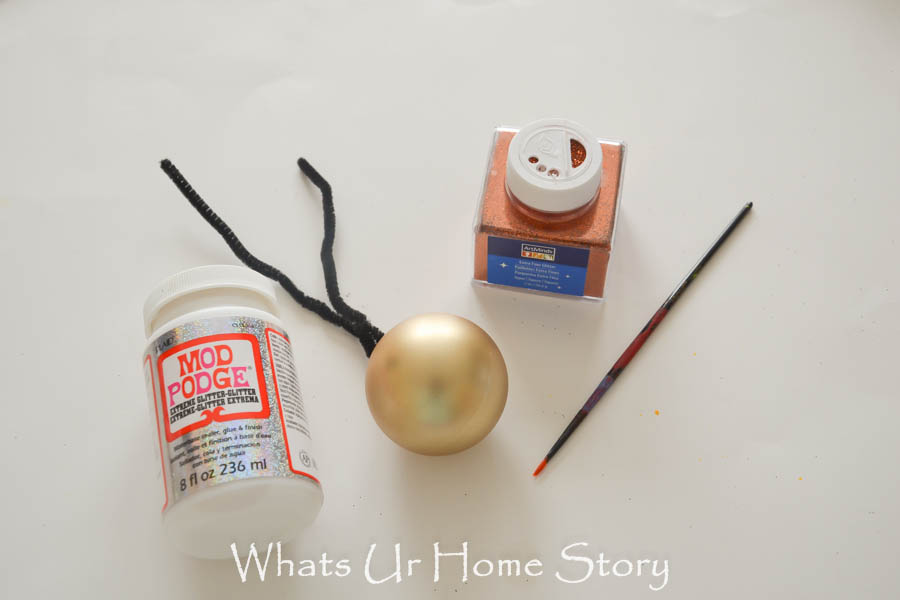 Method
Start by free handing swirls with the brush dipped in Mod Podge. I found that working at pace of 3 swirls at a time works best. Or else you run the risk of Mod Podge drying out.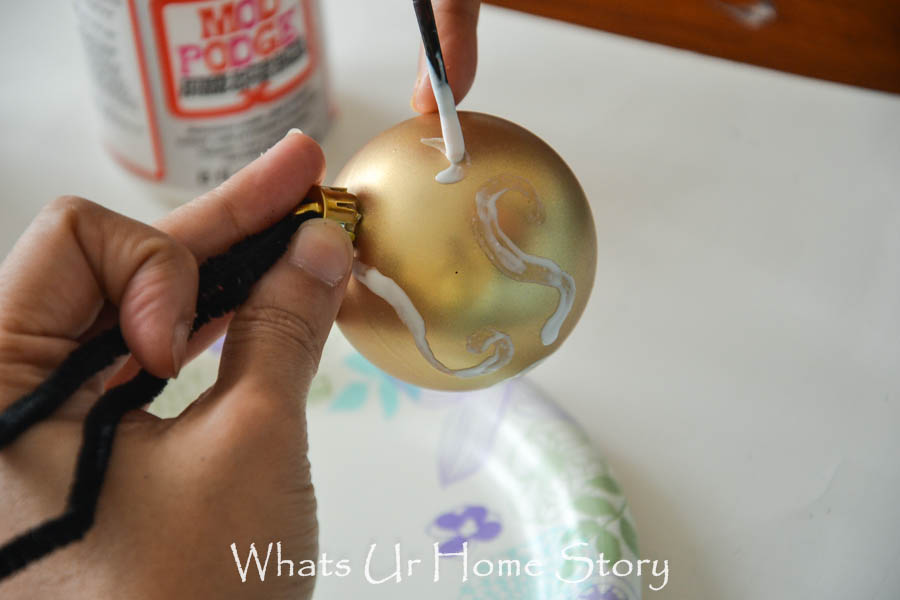 You can see the pipe cleaner is pretty handy when it comes to holding the ornament.
Place the ornament over the paper plate and carefully pour glitter over the glue.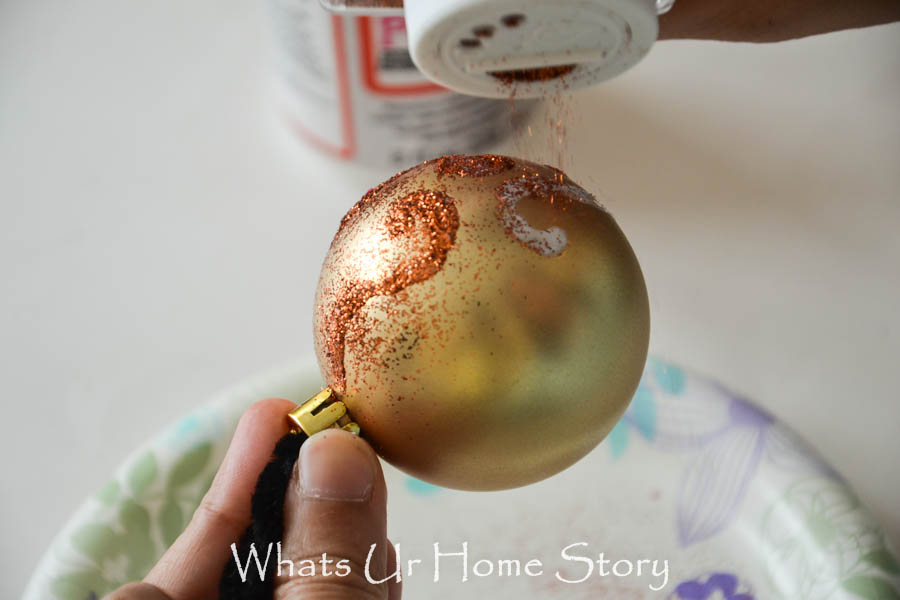 Blow away any excess glitter. and patiently work your way around the ornament.
Once done hang it out to dry. As always I seek the help of my trusty dining room chandelier.
If there is still excess glitter around the swirls even after drying you could either blow it away with a hair dryer on low/cold setting or wipe away with a damp a paper towel.
Pretty easy, huh?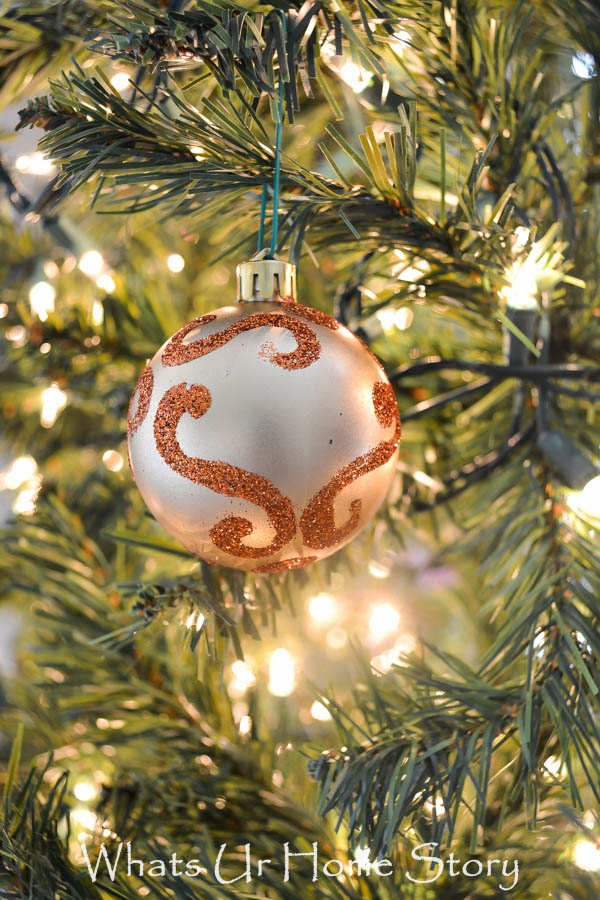 My other 12 Days of Christmas Ornaments: Santa Belt Ornament, Sunburst Mirror Ornament, Terrarium Ornament, Cork Ball Ornament, Woodland Reindeer Ornament.
Time to see what else we have for you today. Which of the ornaments have made it to your To Do list so far?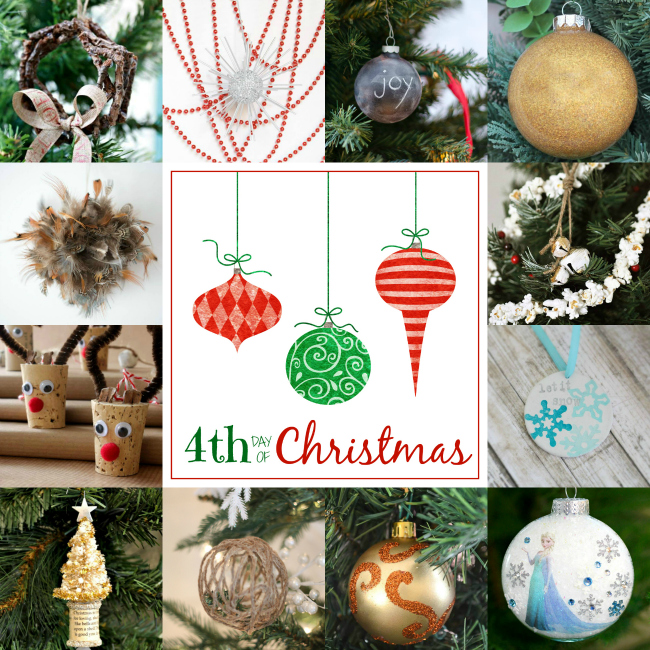 Rustic Twig Wreath Ornament | Mom 4 Real
Silver Starburst Ornament | May Richer Fuller Be
Chalkboard Paint Ornament | It All Started With Paint
Holographic Glittered Ornament | The Happier Homemaker
DIY Feather Ball | Bigger Than The Three of Us
Rustic Jingle Bell Ornament | Cherished Bliss
Wine Cork Reindeer Ornament | Remodelando la Casa
Clay Snowflake Ornament | Lovely Etc.
Vintage Style Bottle Brush Tree | Serendipity Refined
Jute Ball Ornament | Thrifty and Chic
Glitter Swirl Ornament | Whats Ur Home Story
Princess Elsa Ornament | All Things G&D